Why the proposed Nickelodeon "undersea-themed" Coral World Theme Park is still dubious
So what if the DOT is "excited"?
Jun 6, 2017
Early this year, Viacom International Media Network announced its plans to create a massive underwater theme park in partnership with Coral World Park Undersea Resorts Inc. that will span over 100 hectares in Coron, Palawan. The decision was met with uproar not just from environmental activists, but concerned Filipino citizens.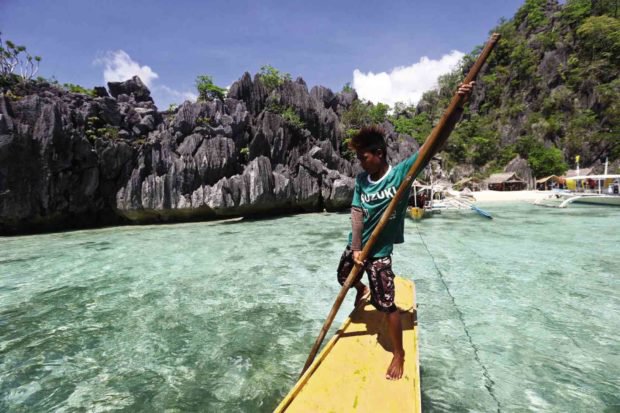 In an interview with the Agency France-Presse, Vince Cinches of Greenpeace Southeast Asia stated, "It's sad and alarming because a theme park that big will not promote environmental protection by building those structures."
Other environmentalists including Mayo-Anda, executive director of the Environmental Legal Assistance Center in Palawan expressed her concern. "I am wary because we have had problems already with resorts built in mangrove areas."
But more than that, the whole deal just seems dubious. Here's why:
1. Changing "underwater" to "undersea-themed"
Last January when the initial statement was released, the resort and theme park that is set to open in the year 2020 was set to be below-sea-level until it received backlash. The staunchest reaction of all from then DENR Secretary Gina Lopez who practically expressed a "hell no" to the developers. Of course, developers returned with a statement that it was never specified to be underwater, but will in fact be a floating attraction.
2. Not having consulted the LGU involved prior to announcement
This is pretty much common sense. If the locals of the land don't even know about it, don't have the audacity announcing it to the media. Having gone through the Department of Tourism before consulting with the local government is already worrisome. You don't need to create that kind of unnecessary pressure to the locals. Although Coron Counselor and Tourism Committee Chairman Michael Sadhwani did say that no formal letter has been presented, he will stay neutral, and look at both sides first.
3. Building a condominium behind it
As if 400 hectares wasn't enough. The developers decided to put condominium units in just for extra cash. Although the developers did promise that they will create a venue for sustainable living using eco-friendly materials, the massive human encroachment on one of the world's most beautiful areas will affect the entire ecosystem; not to mention displace species of flora and fauna, endanger marine life, the list goes on.
Common sense, Philippines. Don't give up Coron for these capitalists who only want privatization and money. Fight for Coron!
TAGS: coron coron is not bikini bottom nickelodeon no to nickelodeon resort in coron nolisoli.ph palawan save coron theme park tourism