Reasons why the Philippines shouldn't change its name
Alejano proposed P30M to change our country's name, but is it really worth it?
Jun 12, 2017
Alejano wants to change the name of the country, because of course he does.
In a press release on June 11, Magdalo Representative Gary Alejano announced that he filed a bill that would create a commission dedicated to changing the name of our country.
House Bill 5867, or An Act Constituting a Geographic Renaming Commission to Rename Our Country, was filed last Wednesday, June 7. It would have representatives from various established Philippine commissions, who would then be given a proposed budget of P30 million from the yearly national budget and a year to complete their work.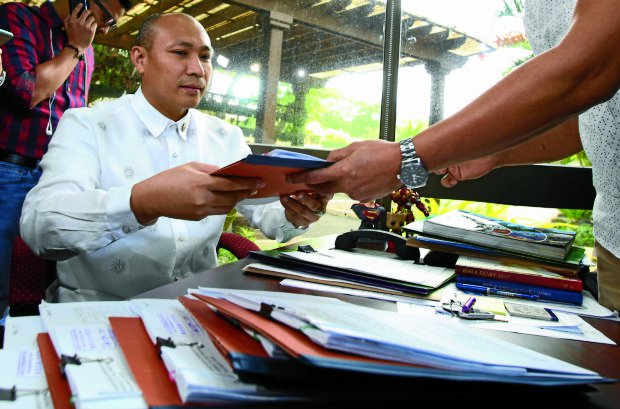 The representative claims that this change is needed for us to be "truly independent" from the "bonds of colonialism." Here are a couple of reasons why we think changing the official name of our country isn't necessarily the smartest way to achieve that.
The Philippines wasn't a country before the Spanish. 
As justification for his latest radical act, Alejano compares the Philippines to its neighboring countries. He cites the fact that our neighboring countries reverted to their pre-colonized names after gaining freedom from their colonizers to empower and emphasize their identity as a free country. There's only one problem with that line of thought, the Philippines didn't have a pre-colonized name before the Spanish. It didn't even exist before the Spanish.
It seems that the representative forgets that, unlike other southeast Asian nations, the Philippines wasn't a country prior colonization. Before Magellan landed on our shores, the Philippines was just a smattering of islands that only recognized each other's presence via trade and treaties. The name "the Philippines" was (and sometimes still is) the only unifying factor across the archipelago that held us together as a country. If you take that away, what then?
The Philippines is an established name
Another point of difference is the fact that the Philippines is a name lasting hundreds of years, not just ten. It's a name ingrained into every nook and cranny of our identity as a nation. The decision to keep it through all these years is to represent the national character that we have built through every colonizing entity we have faced in the past. It represents a country that was never a single entity, but an integrated mix of race and culture, much more harmoniously blended together than any other country in the world.
So as far as the question of merit to keeping the Philippines' name as it is, the answer is here. The answer is in every province, city, and barangay that bears a Spanish name. It's in every Reyes, Gomez, Brillantes, Santos, and more. It's in our people, in our culture.
Think about the logistics
Coming from a more pragmatic perspective, can you imagine all the paperwork should this bill push through? Should Alejano get his wish, everyone will have to change all of their official documents. And, let me tell you. As a newly minted adult, that is one fresh hell I would not want to subject myself to because of the misguided whims of another ill-informed politician.
Our lawmakers often forget that culture will always have a greater hold than law. As long as they neglect and deny that fact, they will always fail to find a way to make both work together for the betterment of our country.
Read more:
Remembering the Manila Metropolitan Theater
Learn Baybayin and other things to do this Independence Day
Good news: Free Wi-Fi will be available along Edsa starting June 12
We shouldn't sacrifice the environment for development
TAGS: Alejano Independence Day philippines Philippines name change