The Nuestra Señora dela Asuncion church in Bulacan is now a heritage site
The 439-year-old church finally gets a spot on the list of heritage sites in the Philippines
Jun 23, 2017
I have always been fascinated by old churches both here and abroad. Every church has its own story—and not all of them lived to tell the world. The Sagrada Família in Barcelona is one of my favorites, though I have yet to fly to Spain to actually explore and admire it. I have been to a few beautiful churches in the Philippines as well, and I'm confident to say that we have a lot to be proud of.
As of writing, we now have another heritage site added to the list. The Nuestra Señora dela Asuncion church in Bulakan, Bulacan was recently declared as a national cultural heritage site by the National Museum of the Philippines.
The church was completed in August 1578, a few years ahead another national treasure, the University of Santo Tomas. The declaration identified "the antiquity, architectural beauty and historicity of the church, the patio, the old convent (now Assumpta Academy), and the camposanto (cemetery)," said Joey Meneses Rodrigo, municipal tourism and information officer.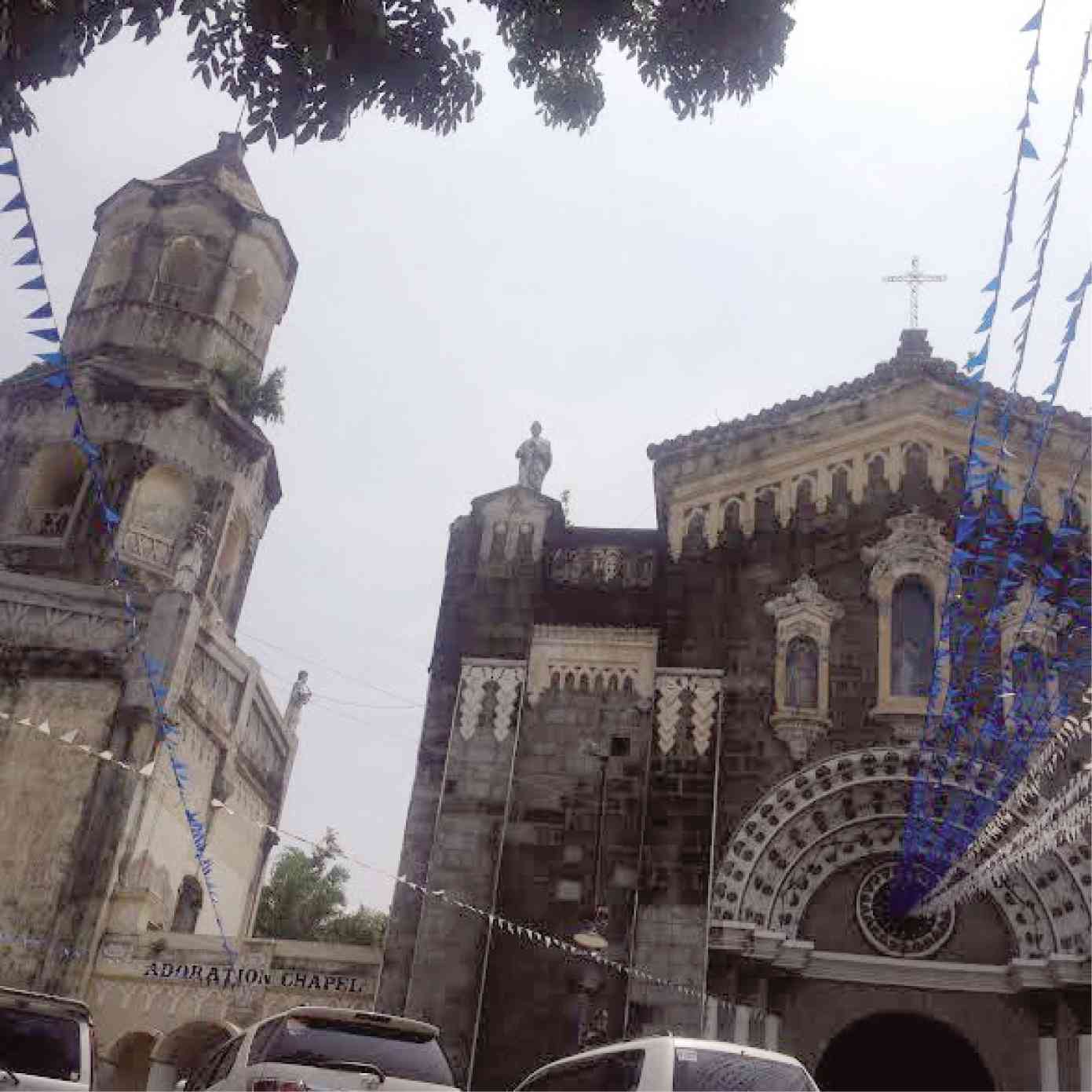 World-class architecture
Neo-Mudéjar is a type of Moorish Revival architecture from Madrid, Spain. Jan Jacob Carpio, a researcher of the Institute of Philippine Culture in Ateneo de Manila University, said that the church carries an architectural style similar to the Mudéjar style associated with the Muslim community of the Spanish Iberia. Aside from the church's Moorish features, the façade also bears the Neo-Romanesque features of churches like the Manila Cathedral and the Santa Lucia church in Ilocos Sur.
There's a marker put up by the National Historical Commission of the Philippines that reads, "It was invaded and destroyed by the British forces in 1762. It was rebuilt in 1812. A watchtower was constructed in 1877. The church was destroyed by the earthquakes… and was rebuilt, incorporating Neo-Byzantine features, from 1884 to 1885." It's clear that the church has been through a lot of peaks and valleys for the past 439 years, but with the declaration, it has now become a protected heritage site and an important cultural property.
Another fun fact: Gregorio del Pilar spared Nuestra Señora dela Asuncion in 1899 when Gen. Emilio Aguinaldo ordered him to burn all buildings that could be used by American troops after the Philippine-American war began. Thanks, Goyo. We owe you one.
TAGS: bulacan Bulakan heritage sites heritage sites in the Philippines nolisoliph Nuestra Senora dela Asuncion Philippine heritage sites philippines