Here's another traffic problem: water hyacinths in Pasig River
Manila traffic extends in waters too
Jun 28, 2017
For the past few days, ferry operations in Pasig River have been disrupted due to a "carpet" of water hyacinths blanketing huge portions of the waterway.
The Pasig River Ferry System halted its operations for at least three days last week and once this week so far. This is because forcing the ferry to traverse through the plants is dangerous as they could get tangled with the propeller and inflict damage.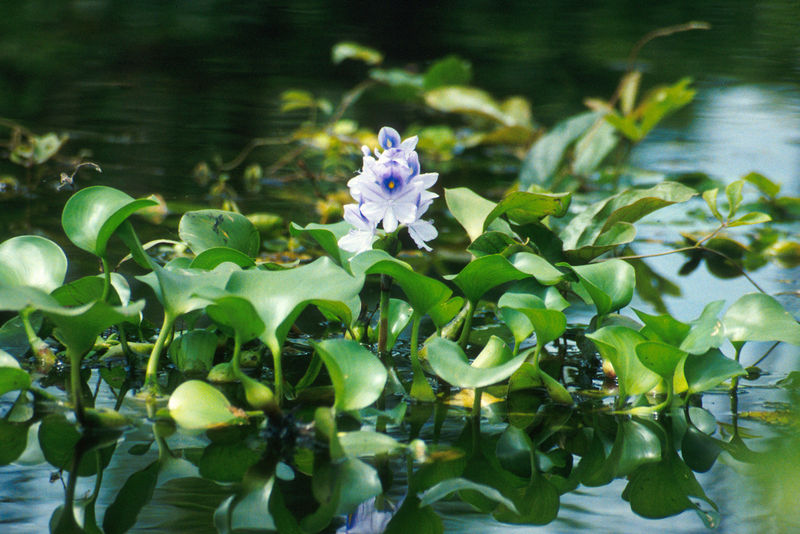 Plants that thrive in polluted waters, water hyacinths have been a headache for the Metropolitan Manila Development Authority (MMDA) since who knows when. These plants are not deadly per se, but they serve as hosts to various pests such as mosquitoes and parasitic flatworms.
In 2012, MMDA has started using a "water hyacinth harvester" developed by engineers from the Department of Science and Technology. "Think of it as a street sweeper which travels through the river, clearing water hyacinths on a daily basis," said Corazon Jimenez who was the MMDA General Manager that time.
Well, it seems like the harvester isn't getting utilized on a daily basis right now as the MMDA is getting help from two other government agencies on how to remove the bothersome plant. These agencies are Laguna Lake Development Authority and Department of Public Works and Highways.
MMDA is planning to hold an art cruise in August to promote the service more as an alternative mode of transportation. This is why they need to solve the problem as soon as possible.
The ferry service is currently catering to an average of 400 passengers daily and has 12 stations along the cities of Pasig, Makati, and Manila.
Featured image courtesy of Inquirer.net
Related stories:
The solution to Manila's traffic problem may be in Pasig River
MRT lines taking forever? Here are some alternatives
Traveling from Manila to Pampanga in 55 minutes is possible
TAGS: MMDA nolisoli pasig river traffic water hyacinth