Three Guys and a Grill are making sausages great again
Finally, a place that serves sausages properly
info
Three Guys and a Grill

Sausages, beer

11:00 a.m. to 3:00 p.m.

₱

P500 for 2 people
What happens when you get a Swiss, a Kiwi and a Fil-Am who have an unnatural love for sausages together? Not necessarily a charcuterie but just as close. Three Guys and a Grill is a product of the three nationals, Tom, Duncan, and Frank who were frustrated with the sausages sold in Manila. While delicatessens like Santi's sell beautiful renditions of the medley of meat, sausages were prepared improperly. Either boiled or fried, Tom of Swiss descent and Duncan from New Zealand explained that to truly maximize the potential of the sausage, it needs to be grilled.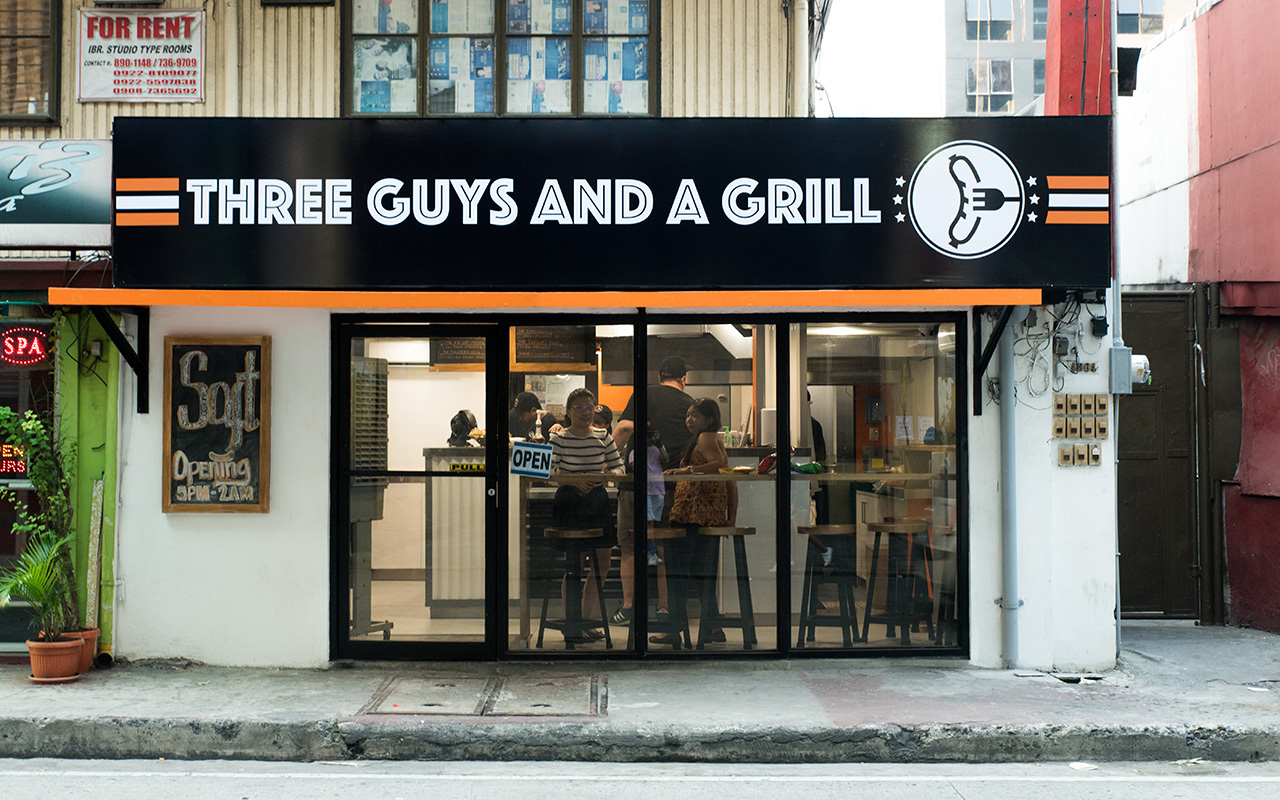 The little grill house serves sausages exclusively: a limited yet perfected menu that focuses on the strengths rather than an attempt to touch base at everything. So you put in the best sausages, which happen to be customized for them by Santi's, and the best bread, which go through the final baking process  within the restaurant, and get of course, the ideal sausage on a bun, within the standards of an international jury.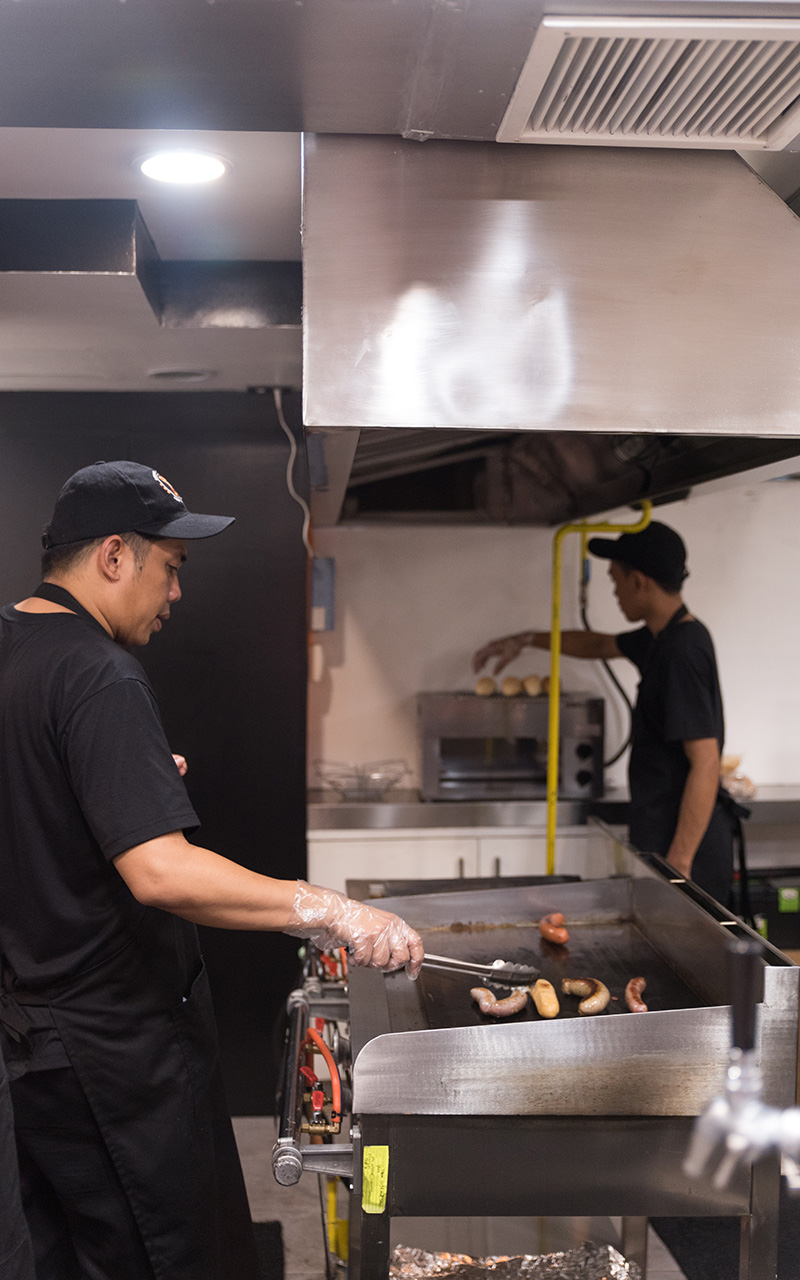 The Ang Hang is a smoky spiced lamb sausage with chili right at its epicenter. Topped with jalapeños, it's a spicy yet non-invasive kick to the palate. On the other hand, the Duncan Dog is another smoky Weiner with a guava mustard that works well with the relish and tomato sauce.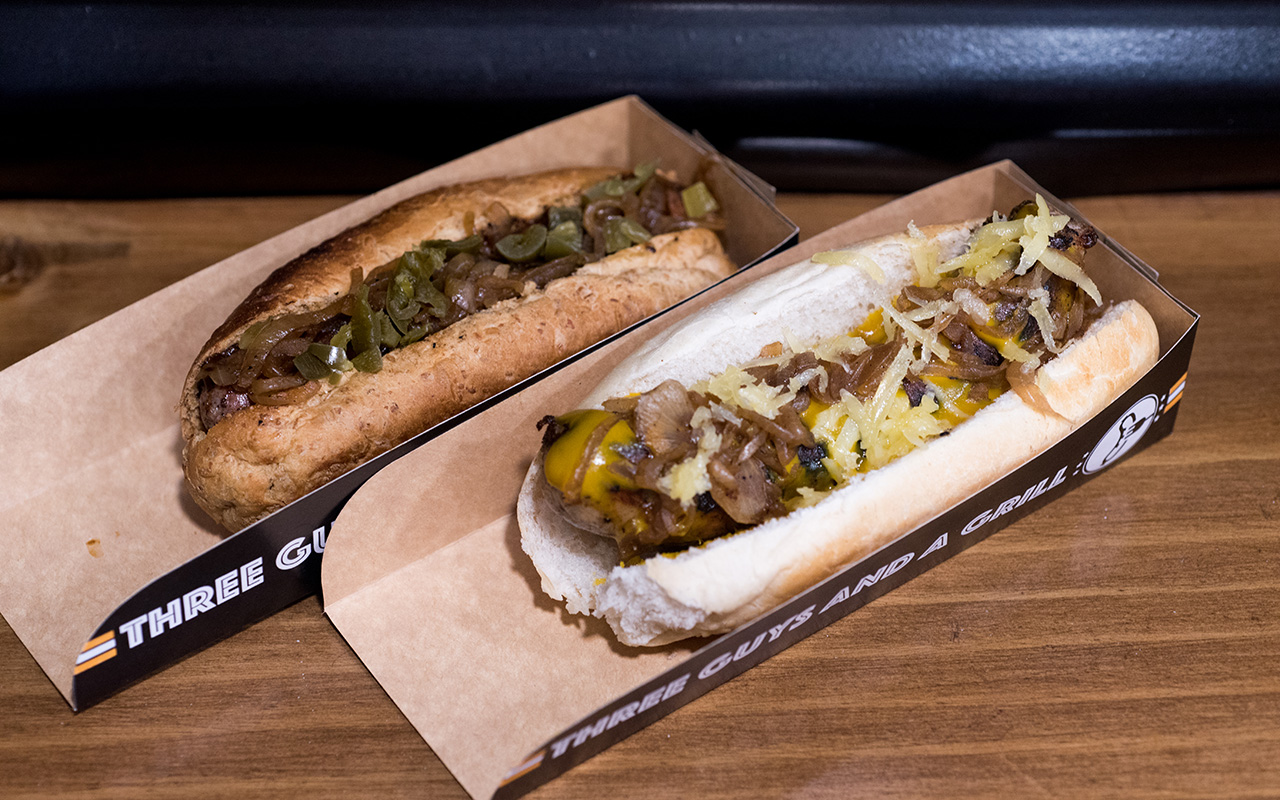 The Posh Dog is a Filipino favourite. Finely ground pork allows the diner to revel in the meat without the typical clumps of fat found in a sausage. The truffle honey mustard along with the caramelised onions offers a hint of sweetness that easily becomes a hit to the quintessential tamis-anghang flavor profile that Filipinos are accustomed to.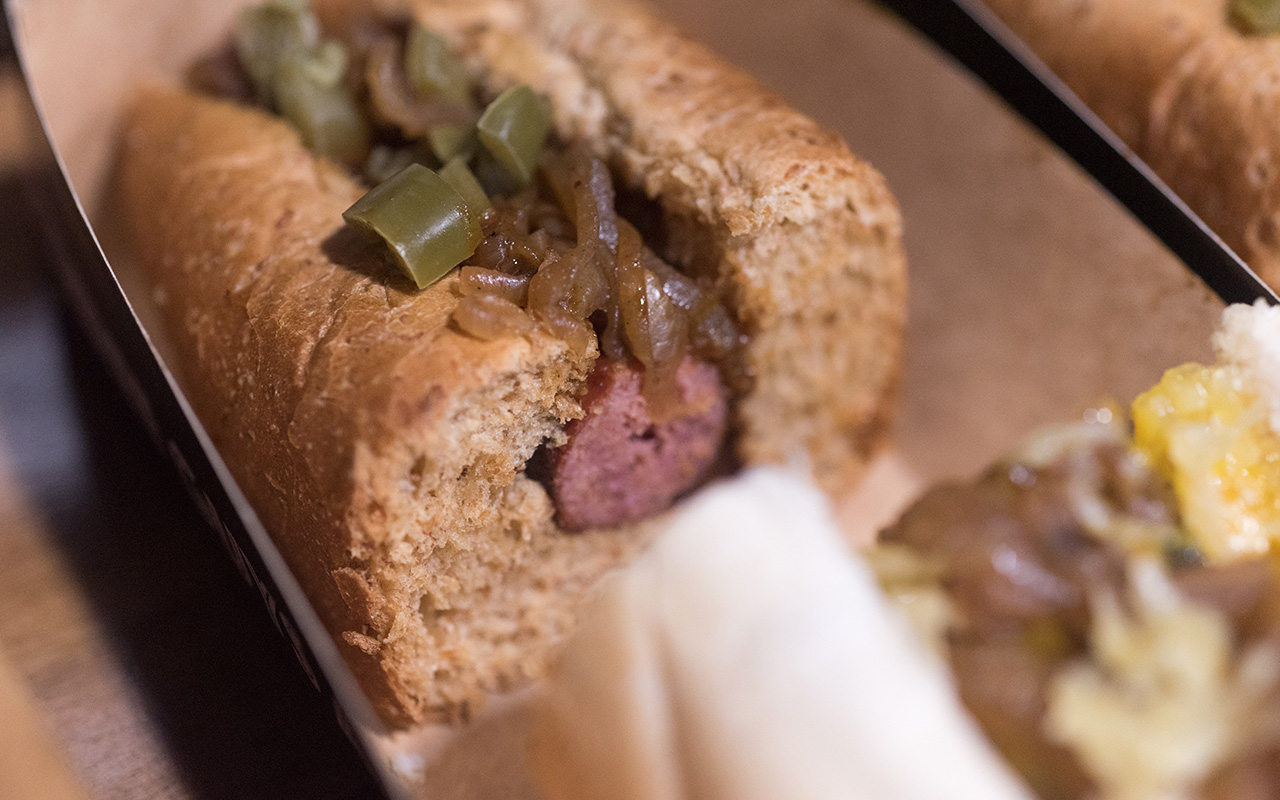 Arguably the best sausage (from a purely pescetarian perspective), the Bird Dog makes use of chicken and curry, adding depth to a typical sausage, while Sriracha mayo gives a layer of complexity that's more than worth it for the price.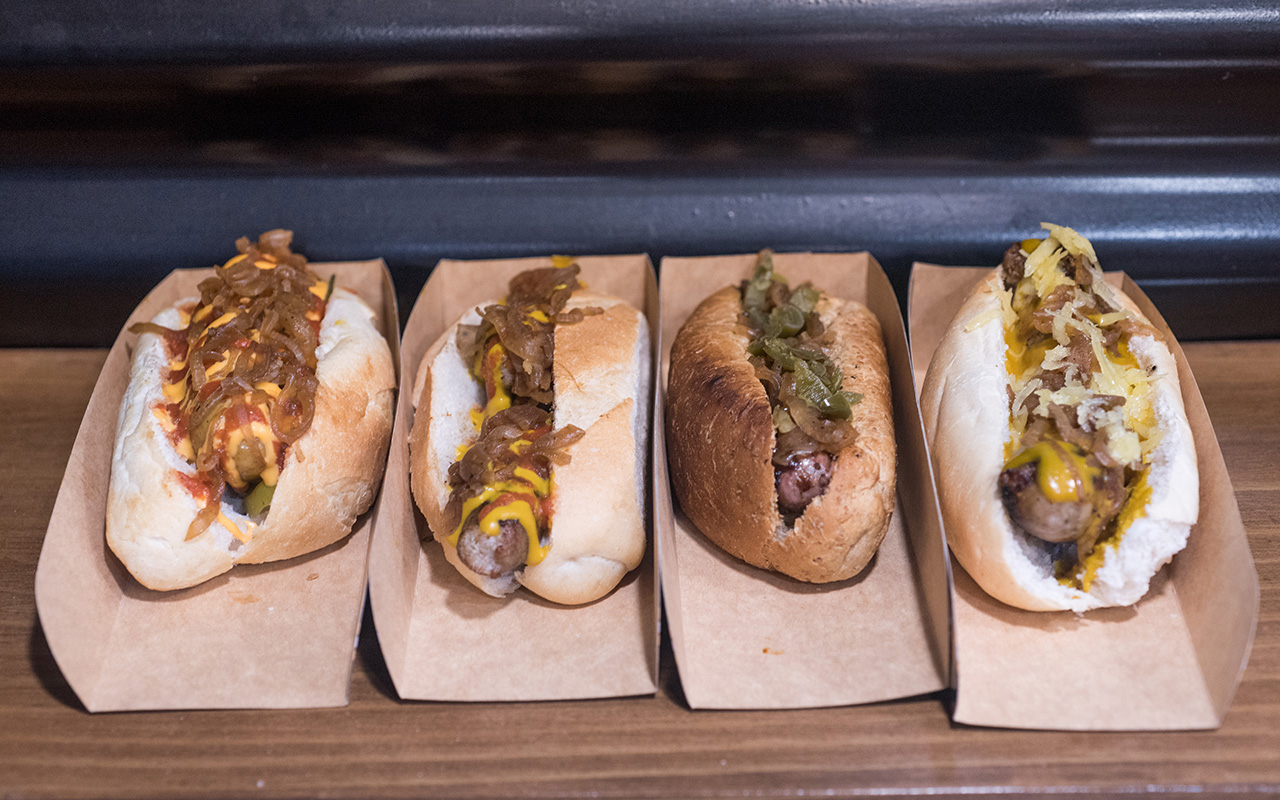 On a side note, the establishment is eco-friendly: sans the use plastic containers or utensils. Even their local craft beers on tap (lager and IPA from Engkanto) are served in paper cups that still meet the 330 ml requirement for a glass. Although the iced gem biscuits on display are probably the only plastic wrapping you'll find in the establishment.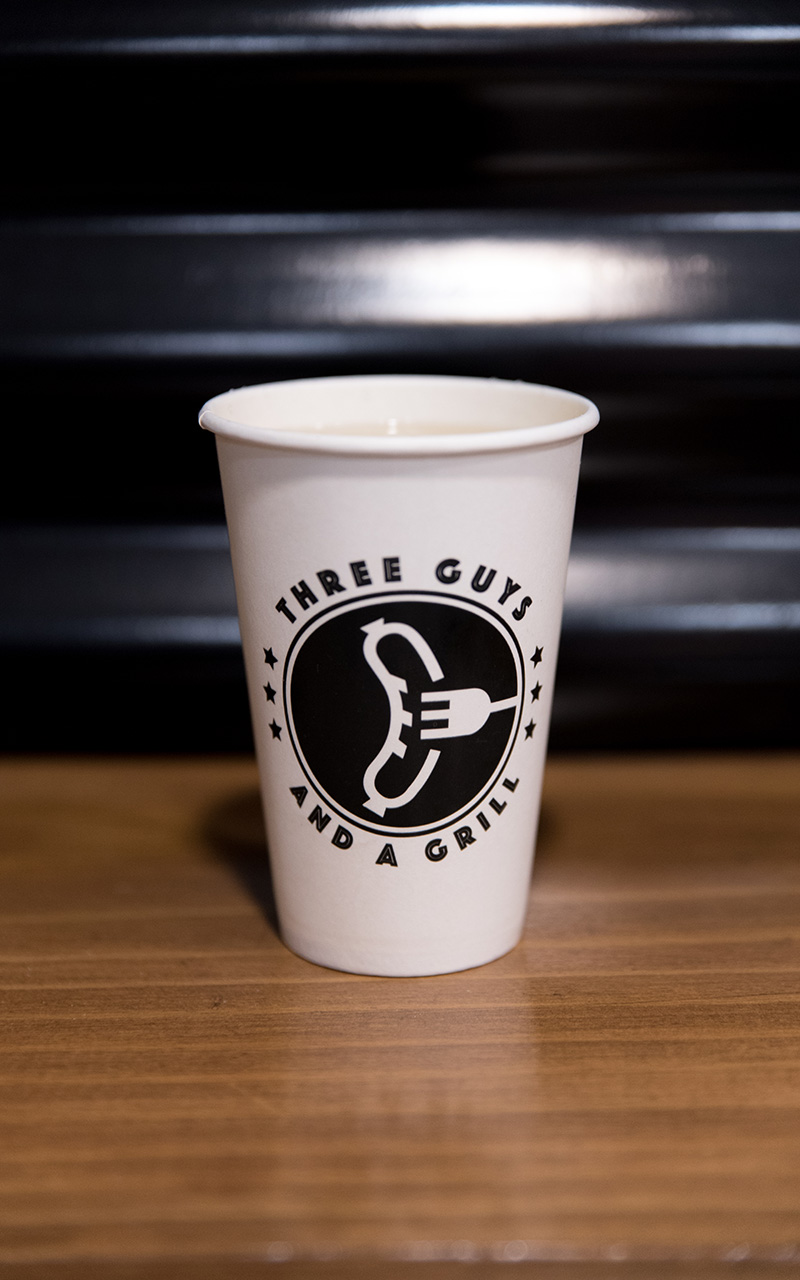 Three Guys and a Grill is a perfect place for a night cap. Their meaty sausages after a drinking session hits all the right buttons. However, with servings so affordable for the quality, it's easy to expect this little grilling nook to be a lunch and dinner destination soon enough.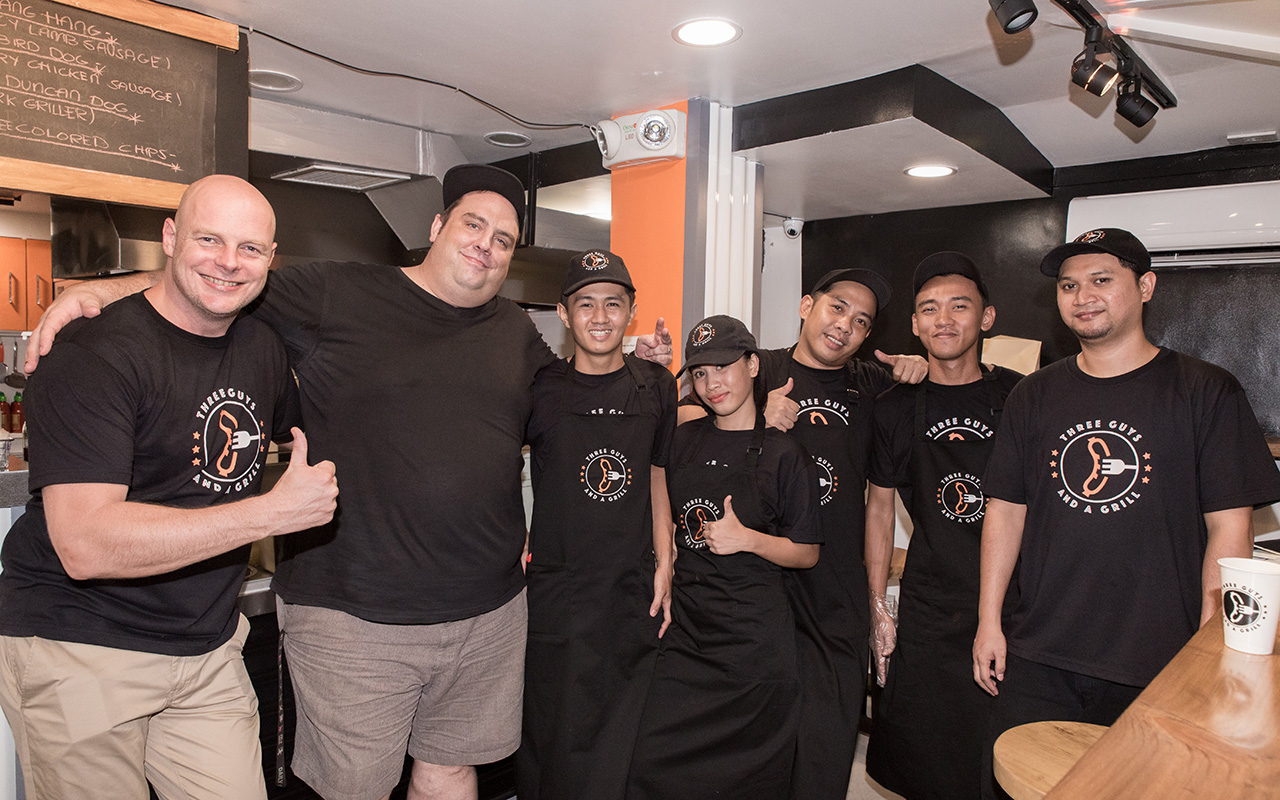 Read more:
Attention meat lovers: Grass-fed beef is better for you
Build your burger dreams with a DIY burger
It's not too late to celebrate Canada Day with this breakfast poutine recipe
TAGS: affordable eats in poblacion make sausages great again nolisoli.ph Poblacion sausages three guys and a grill
WHY GO?
Marrying the best quality sausages and the best quality of bread, then executed properly through grilling with a cold glass of beer, Three Guys and a Grill may be on to something here.
MENU