I was briefed early on in life that saving money is important, and when I was a kid I remember my parents giving me a piggy bank to start with. I would gladly fill my piggy bank with the hope of being able to buy the things I want, because I was never the type to ask my parents for material things.
Looking back, I wish there was something I could do more with those coins.
In Bacolod City, a non-profit organization called the Negrense Volunteers for Change (NVC) Foundation discovered a way on how to help thousands of children in Marawi: Piggy banks. The coins came from the piggy banks of ordinary citizens—children, tricycle drivers, and families who simply want to reach out to the victims of the Mindanao conflict.
As of writing, NVC has sent a total of 388,775 packs of meals to the children of Marawi who are staying in evacuation sites. These meals are called Mingo, an instant meal made of rice, malunggay (moringa), and monggo (mung bean).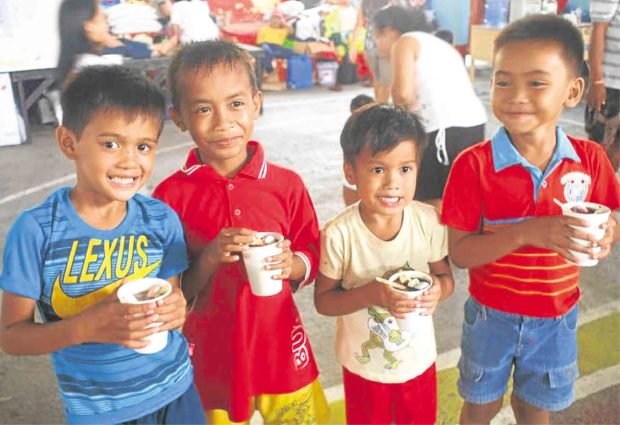 "People are just waiting to be asked for help," says Pia Golez Camus, a mother of four from Metro Manila, who started a "begging" campaign to collect donations for the Marawi children. "I have a very deep respect for coins now. [It's such a waste that] these are just left around, discarded," she adds.
A simple donation of P40 can already feed seven children.
Thanks to groups like NVC, more families are being relieved of their daily struggles in Marawi, with food being a scarce commodity in the area. If you want to reach out, you can visit www.nvcfoundation.ph, or contact NVC Foundation's office at (034) 435-5568 or 0917 300 0342.
Writer: BEA LLAGAS