Typhoon Odette, the strongest typhoon to hit the country this year, affected some 700,000 Filipinos or over 180,000 families as it battered Visayas and Mindanao over the weekend. Various individuals and organizations are working double time amid the holiday rush to help out those in need, supplying basic necessities like water and food to affected areas.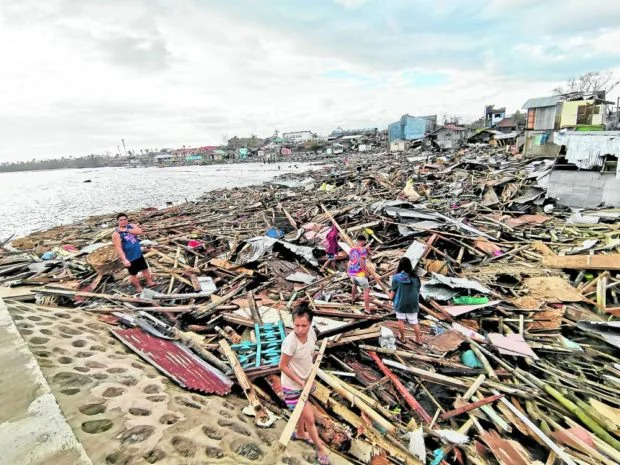 If you are in Manila and planning to send out relief packs to Cebu, here's a free service you can use. Cargo and freight company Gothong Southern Shipping Lines is dispatching donations pier to pier, free of charge.
Just take note of these drop-off locations:
Gothong Southern Shipping
Road 7, Lot 2F, Vitas Industrial Estate, Brgy. 105, Tondo, Manila
Open from 8 a.m. to 5 p.m., Monday to Saturday
Look for Cedric Sulit (0916-4775350) or Erickson D. Queri (0915-6730075)
Yello X Supply Chain Solutions
511 Honorio Lopez Blvd., North Bay, Balut, Tondo, Manila
Open from 8 a.m. to 5 p.m., Monday to Saturday
Look for Erni Santos (0991-6071705) or Kyle Orante (0905-2818525)
For Surigao donations, you can also course your relief goods through youth organization Kids for Kids and For the Future's initiative to fill a navy boat. They will be accepting donations until Dec. 21 (Tuesday) at 4 p.m. They have drop-offs in Alabang, Manila, Makati, Mandaluyong, and Marikina. Anything sent beyond that day can be sent directly to pier 13 in Manila before the LD601 Navy Ship leaves the following day at 4 a.m.
Remember to securely package your donations and to properly declare its contents should there be perishables or other items of concern in there.
Urgently needed goods include:
blankets
hygiene kits
bottled water
face masks
rubbing alcohol
rice, and
ready-to-eat food