You can have four flavors of waffles in one serving at Batter or Dough
Don't look further away as they also serve specialty coffees to complement the waffles
info
Batter or Dough

Café, Comfort Food

10 a.m. to 10 p.m.

₱

P300
At first glance, Batter or Dough is easily enticing.
It's hard to miss this newly-opened café on the fourth floor of SM The Block. The light from the store illuminates and faintly extends to the dimly lit counter of the cinemas nearby. Its cheery yellow, light brown, and white color combo with their waffle and coffee will make you forget the commotion outside the mall (EDSA!) even for a while.
Trust their waffles. It took the owners Kim and Bea Luna around six months to make sure everything about this batter or dough-based goodness perfect.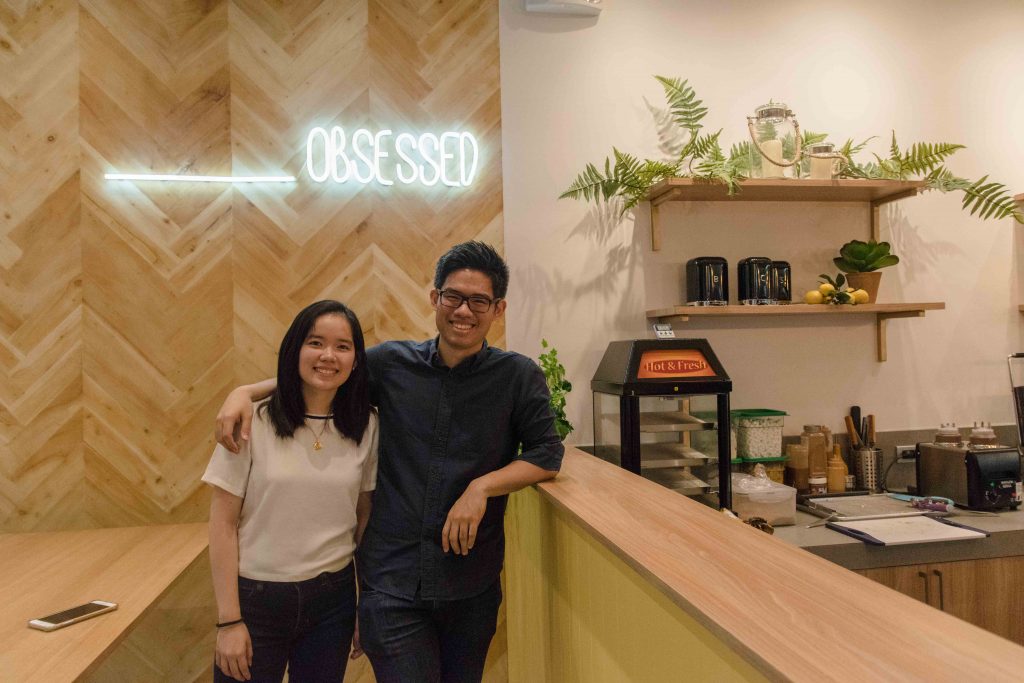 "We've done the R&D (research and development) for about six months. I've eaten waffles every single day [and I've gotten] more objective [about it]," says Kim. This objectivity sharpened his senses into developing the base for their food to be ideal, carefully taking notes of the waffles' texture, taste, crunch, and any other criterion that applies to it.
"We also tried testing it on the market, to family and friends. The feedback was really good. They ate the waffles and told me the texture's different. So we decided to sell the waffle and use the coffee as complementary to it," adds Kim.
The siblings originally wanted to open a specialty coffee shop in Makati or Bonifacio Global City two to three years ago, when specialty coffees were not that big yet. But because of problems with location and time running out, they pivoted.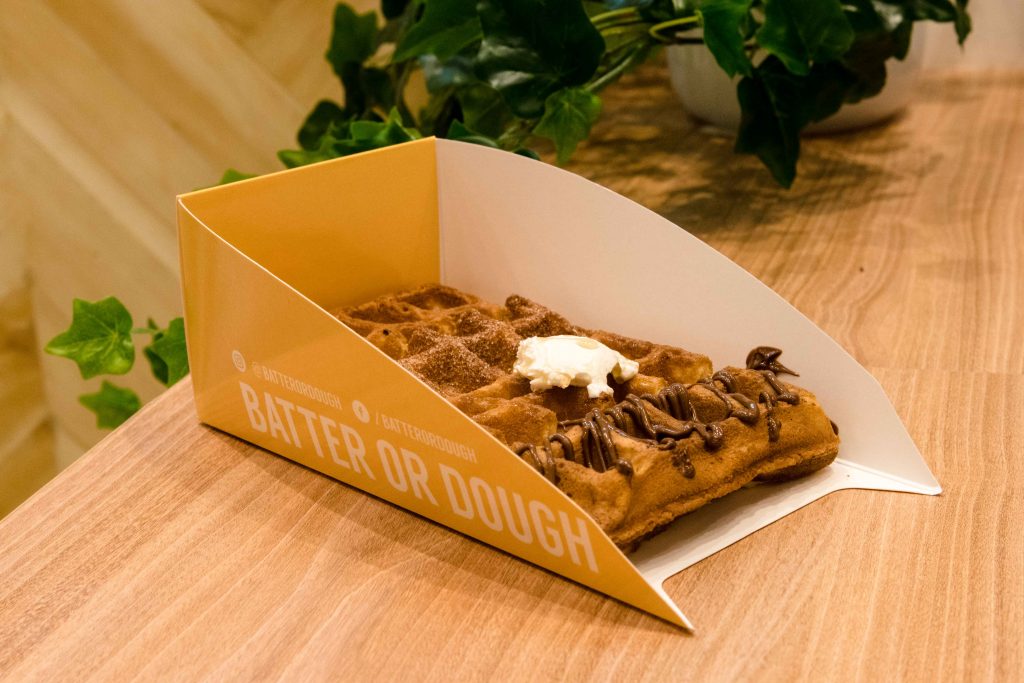 They made us try The Wampler. A waffle sampler featuring the four most loved flavors: the original, cinnamon sugar, whipped butter with maple syrup, and Nutella.
This particular item wasn't in the original menu until customers told Kim that they would love to try all the flavors, but impossible to do it in one sitting. "That's when we thought of cutting it one by one then make it into a sampler for them to try everything. So far the feedback's good in a sense that they get to eat chocolate but they don't get sick of eating it that much."
Talking with Kim about the history of Batter or Dough, he has unknowingly set a high bar. When the time for us to try it came, their waffles actually deserve the pedestal. The Wampler is a bit of everything, presenting different range of flavors topping the crunchy but soft waffle, considering most of the flavors are only less than P200.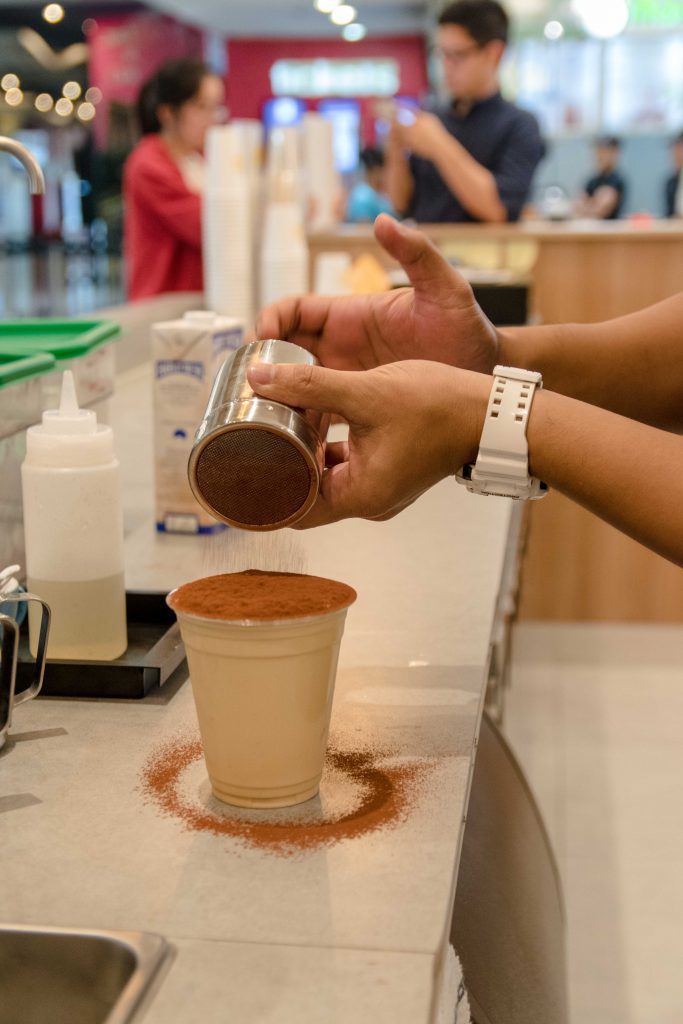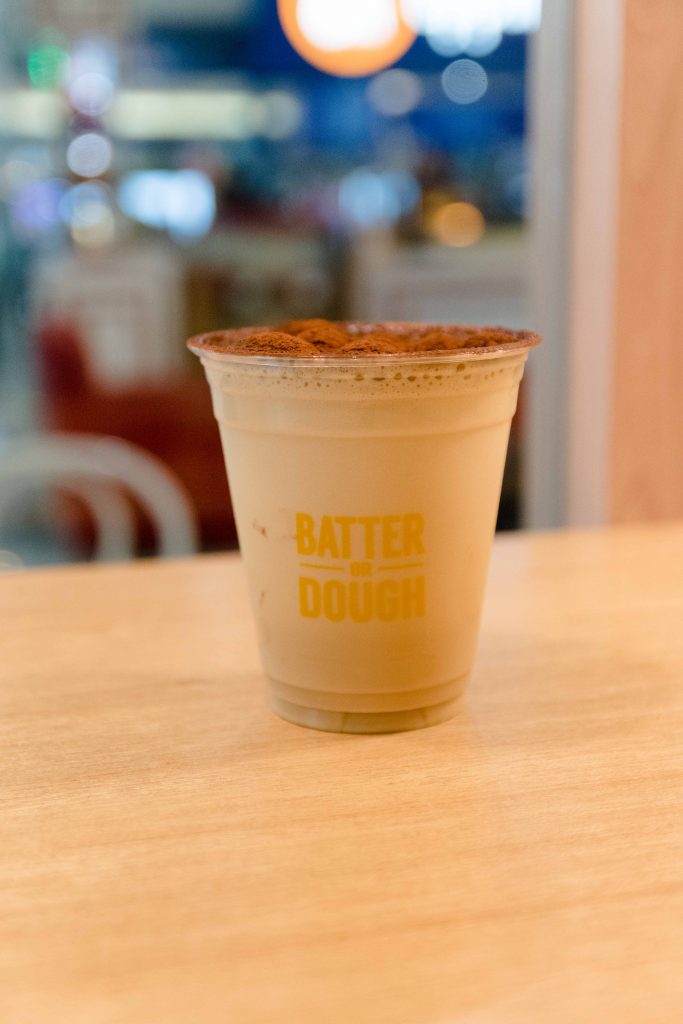 Also give their blended coffees or Blendies a try. Unlike other coffee shops serving ice-y blended coffees, Batter or Dough's are velvety and light. You can also taste nutty flavors and chocolates in there as they are sourced from Brazil and Sumatra.
Batter or Dough provides a small menu for the waffles and coffees alike, and they are not expanding the menu any time soon. "In a restaurant, how many variations you order on the menu? Maybe one or two, max of three. With that perspective, what we try to do is improve all the things on the menu, but at the same time just enough to have variety," explains Kim.
"When people talk about Batter or Dough and the menu is too big, they're not going to talk about one thing. What I want to happen is for people to talk about our waffle."
Read more:
Surf shop and café Tenant Manila is the first of its kind in the city
You won't want to miss breakfast at Sunny Side Café
Make Little Owl Café your morning and evening nook
TAGS: Batter or Dough eats nolisoliph quezon city restaurant sm north edsa specialty coffee waffles
WHY GO?
The toppings are also as carefully made as their waffles which aren't sweet as they may look.
MENU