Expat missed Israeli comfort food so much, he put up his own resto
It's a laid-back Middle Eastern café, an extension of the owner's home
info
Chaplin

Mediterranean and Middle Eastern

Sunday to Wednesday, 10 a.m. to 11 p.m. Thursday to Saturday 8 a.m. to 12 a.m.

946-5335

₱

P800 approx.
As if an extension of their homes, Chaplin owner Guy Mann wants his diners to find their own spaces and feel at ease in his restaurant. It is located at the roof-deck of Century City Mall where you can start your day with their wide array of breakfast fare—from Filipino to Israeli to Italian—and end it with their homemade cocktails and wine best paired with steaks served at night.
The place inside is spacious made cozy by couches and familiar photo frames with phrases of puns hanging on the walls. The restaurant extends outside which seats about 15 more people.
The concept is inspired by his brother's frustration on finding a restaurant where he can relax on a Saturday morning that has the package of great coffee, hearty breakfast, impeccable service, and comfortable chairs. "There's no place that combines everything together, so I decided to open a coffee shop with Israeli standard and Israeli food where you can just come chill at the sofa."
Chaplin serves six big pieces of Israeli classic falafels in an order. Falafels are deep-fried balls made up of chickpeas, coriander, and a number of Mediterranean spices. Dip them in homemade tahini, a condiment out from ground sesame seeds, to complement and rejuvenate a rather mild falafel flavor.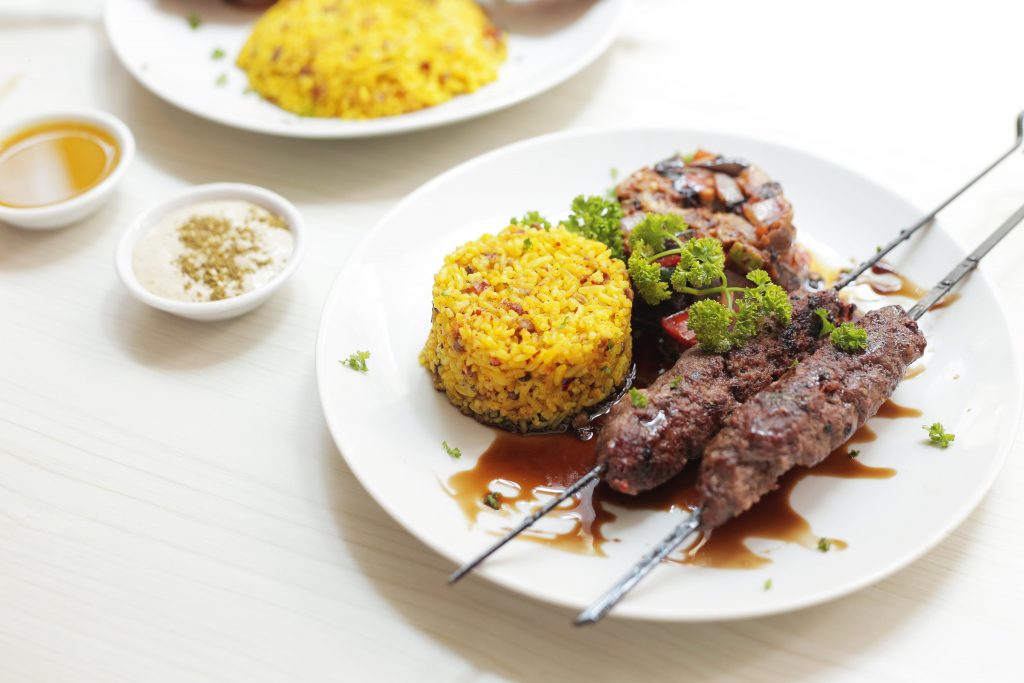 For the main course, the Middle Eastern and Mediterranean restaurant boasts its beef kebab with generous chunks of grilled seasoned meat. Seasoned with pomegranate syrup, it gets a sweet twist, deviating from the meat's savory tang. It is served with Turkish salad made of burned vegetables like zucchini, tomatoes, onions, eggplants, and carrots, and Mediterranean rice majadra which gets its yellow color and a bit of spicy flavor from turmeric and cumin.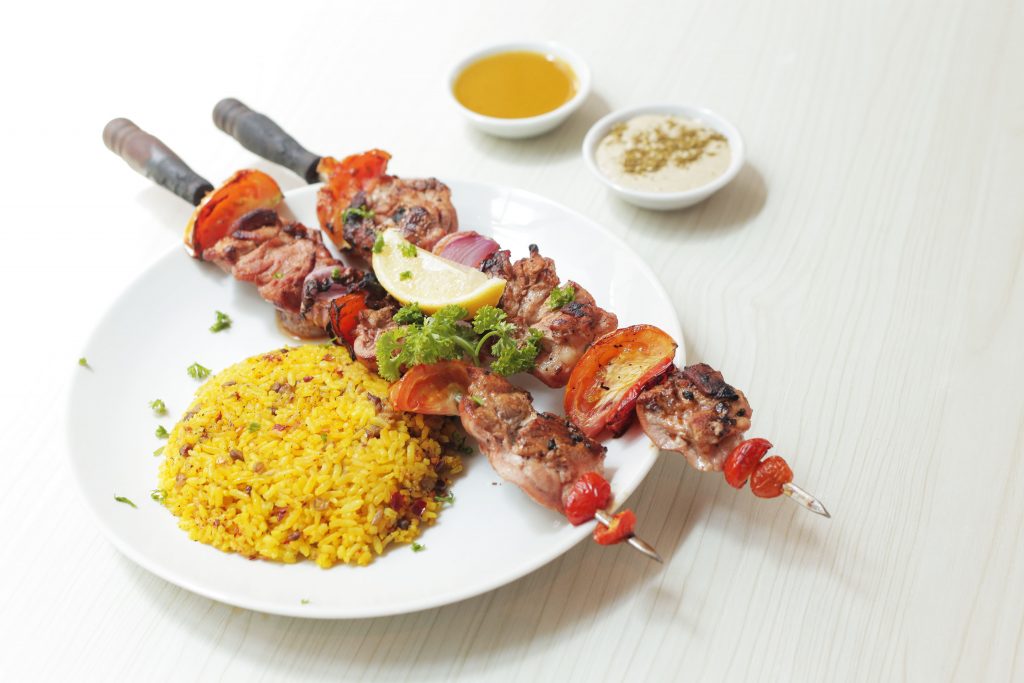 Also skewered, chicken shishlik has generous cuts of meat in between onions and cherry tomatoes, marinated in citrus, cinnamon, cumin, and paprika for a few hours. On its side is majadra, and dips tahini and amba or pickled mango sauce.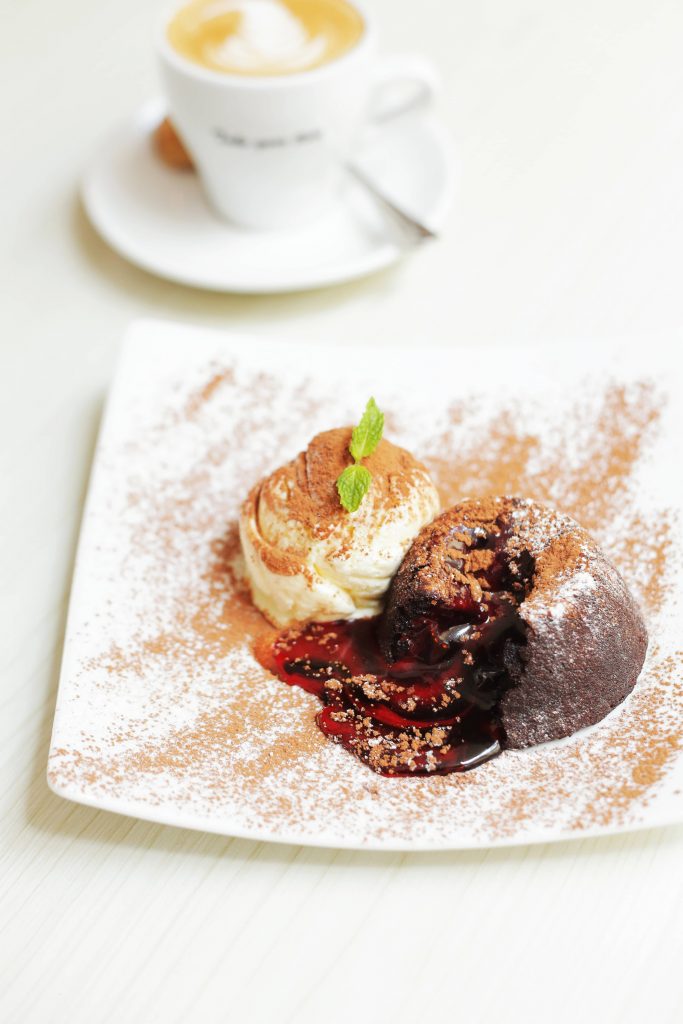 Six months of adjusting and refining produced Chaplin's luscious lava cake served with vanilla ice cream, a pairing that a customer shouldn't miss. Rich chocolate beautified by a cherry color that doesn't affect the taste flows after your fork easily glide into the cake. The crust is not as chewy and delicate as its wam insides which makes it more a treat.
Mann will always fine-tune his restaurant's menu. He told us that what we just had from their card are the final versions after numerous more. "Thinking of menu is like an endless process. There's always a place to improve and adjust."
Read more:
Falafel Yo's your new Israeli street food source
Yalla Yalla will get you hooked on Lebanese cuisine
Discovering Israel's culinary scene
TAGS: breakfast century city mall Chaplin cocktails eats Israeli mediterranean Middle East nolisoliph restaurants
WHY GO?
Their chicken shishlik marinated in different Mediterranean spices kicks the savory meat up a notch
MENU