Hong Kong malls are using yoga studios and wellness centers as bait
And the people are buying it
Aug 3, 2017
The declining GDP in Hong Kong pushed mall operators to think of creative and effective ways to get their customers back. Their solution? Put more health and wellness shops that are (slightly) targeted towards millennials.
People in Hong Kong (and all over the world) are becoming more health conscious, and a study by Stanford University proves that Hongkongers are the number one walkers in the world—they take an average of 6,880 steps every day.
The health and wellness movement started slowly in Hong Kong but is currently picking up the pace thanks to the younger generation. "People are starting to really care about their health and how they live," says James Assersohn, director of Asia-Pacific retail at JLL Hong Kong. Establishments joining the movement include Lee Gardens Three at Causeway Bay, Landmark, K11, and Pacific Place.
The K11 mall in Kowloon also launched their own holistic space called K11 Natural last December. It features shops that sell everything from organic produce to zero-waste clothing. They also have a farm-to-table restaurant called Something Wild – The Farm, which is clearly something we need more of here in the country. K11 also offers cooking and gardening workshops for those who want to learn how to cook organic meals and grow their own produce at home. According to Rebecca Woo, operations director at K11 Concepts, "Wellness is what you see, what you eat, and what you experience, so we have created the concept of a dedicated zone under one roof. It doesn't exist anywhere else in the market."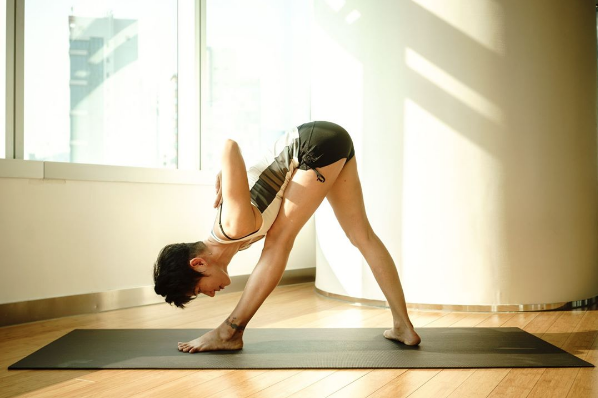 "It was difficult to get mall developers on board when we started in 2005. We approached the biggest landlords, but they didn't understand the concept. [It was] only a matter of time before the trend grew," says Brenda Lee, founder of organic brand Beyorg. The Landmark Atrium in Central launched a women's beauty and wellness concept featuring 12 beauty, fashion, and wellness brands.
The demand for wellness comes from a particular generation: millennials. And it's also not surprising that this generation is also responsible for influencing their predecessors (Gen X and baby boomers) to take on the trend. "Millennials are more focused on personal growth and becoming the most one can be, physically and emotionally," tells Charlotte Tsuei, owner of the athleisure brand Caelum Greene. Millennials are also the most environmentally conscious generation, especially when it comes to sustainability.
Read more:
Here's how your company can keep you fit and healthy
These are the skincare ingredients you shouldn't mix
This story was first published on South China Morning Post. Photos courtesy of Stocksnap and Pure Yoga.
TAGS: asia fixture health and wellness hong kong K11 Landmark malls nolisoliph Shopping sustainability