Eat legit Hong Kong dimsum in the shape of Hello Kitty's face
You think you know siomai?
Siomai, hakaw, siao long pao—dimsum have been a staple for Filipinos looking for Chinese food. It's one of the reasons why Chinese restaurants thrived in places like Binondo, Banawe and Timog. It's why there are so many siomai stalls popping up everywhere. Filipinos love dimsum, and that's a fact. But, for young entrepreneur Elvin Ngo, experiencing dimsum in the Philippines has never been the same since his return from Hong Kong.
A handful of years ago, Ngo flew to Hong Kong for work and enjoyed a lot of authentic Chinese dishes. What he sought out the most was, you guessed it, dimsum. When he returned to the Philippines, he found himself looking for the same quality of dimsum he had in Hong Kong. But he couldn't find any that would measure up. And he couldn't keep flying back and forth to Hong Kong just to satisfy a craving.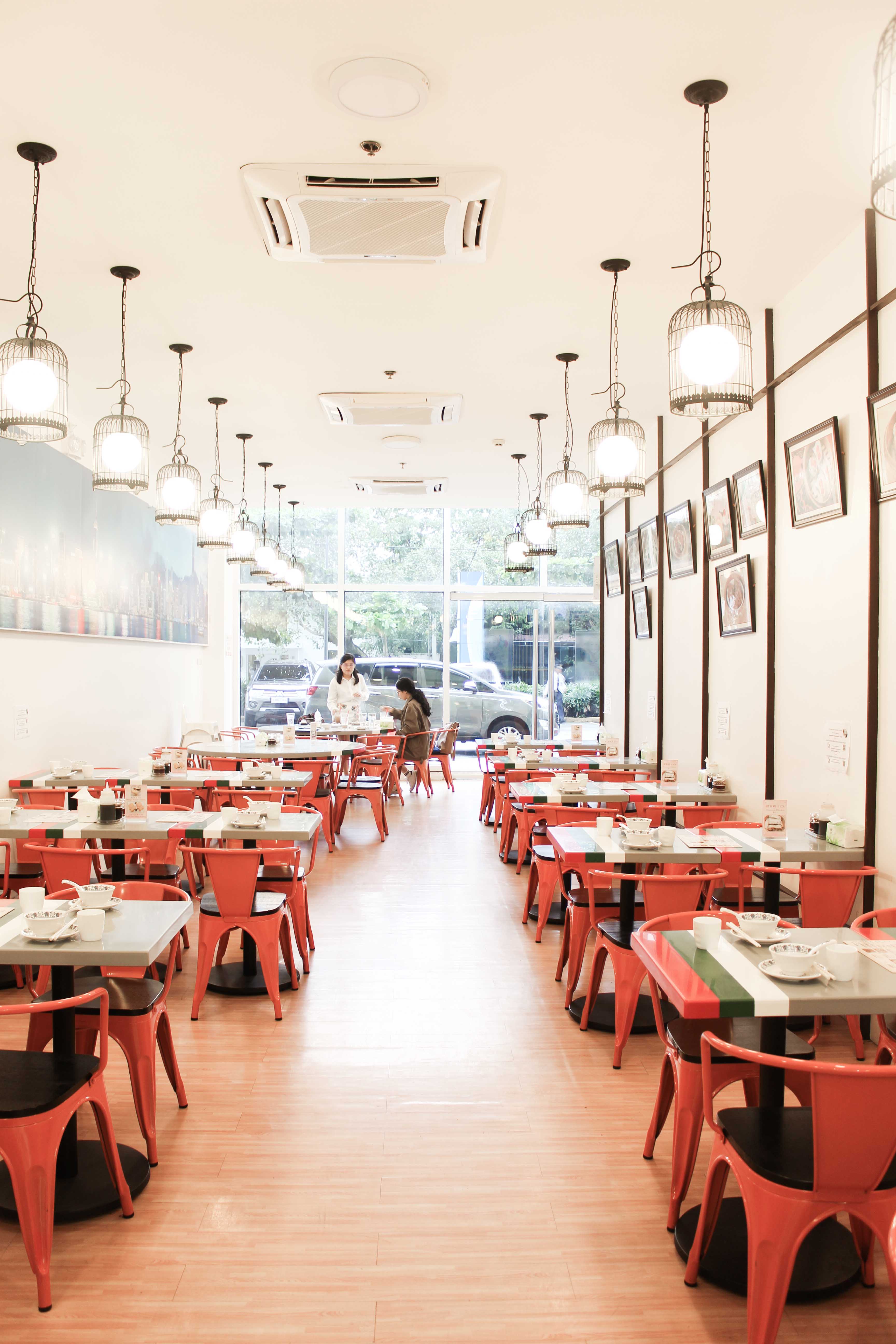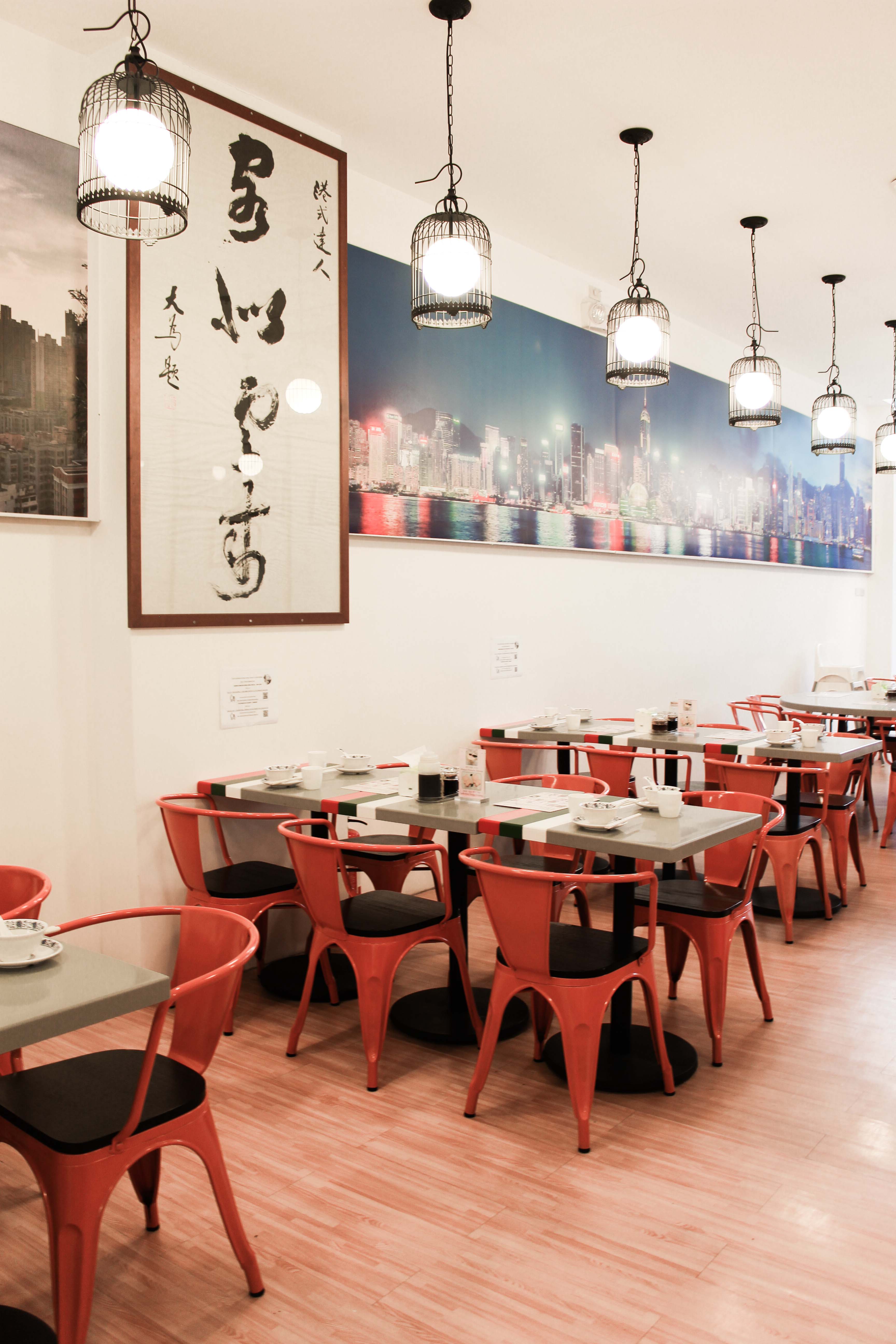 Together with his business partner, Darwin, Elvin Ngo figured if they can't buy it, they'll make it themselves; hence, Darwin Dimsum. Here, people can find dimsum with the same quality as the ones made in Hong Kong, minus the air fare.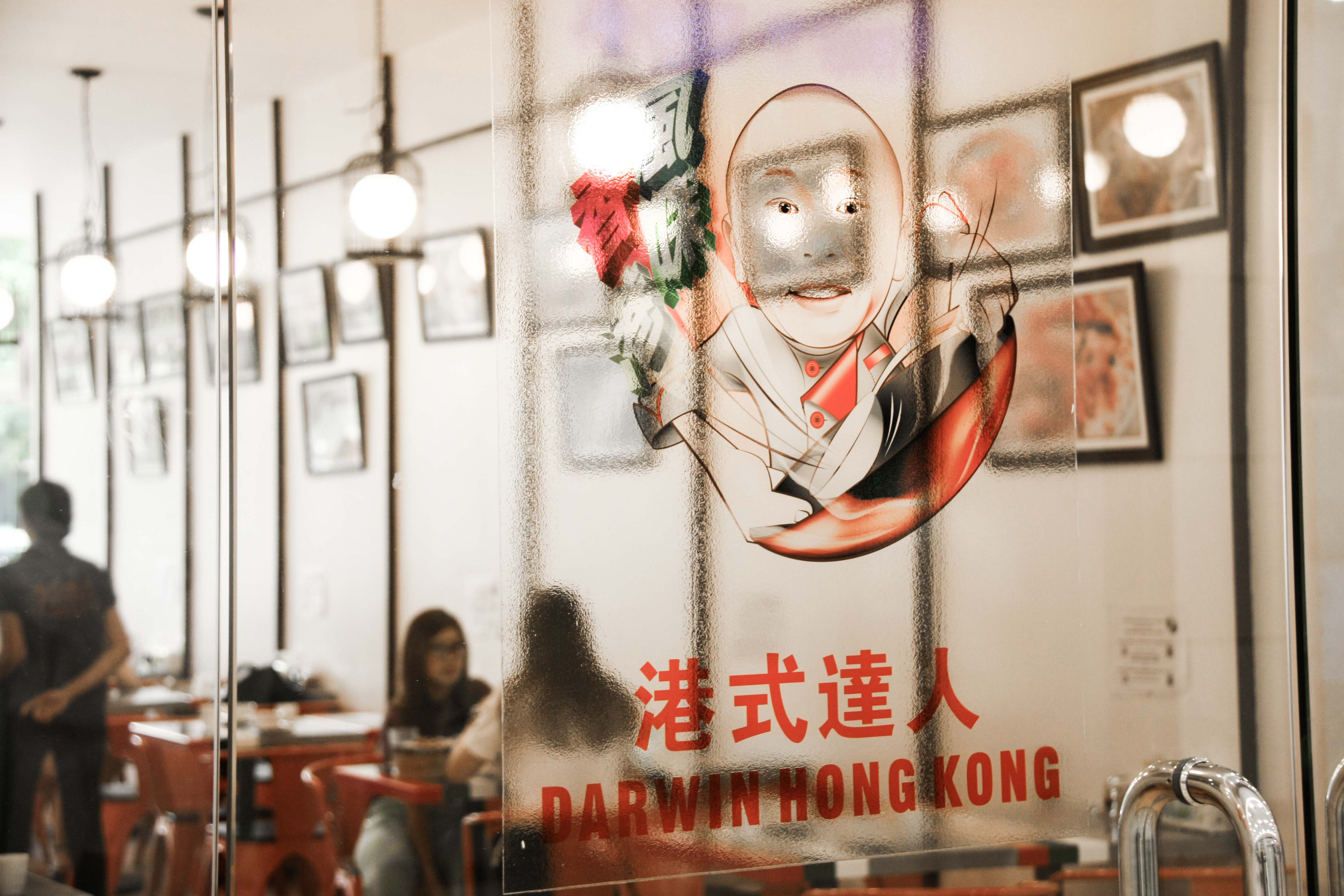 The key to making good dimsum, Ngo said, was quality ingredients and a Chinese chef.
There's something about a Chinese chef, Elvin shared, that makes the blend of the ingredients just right. It's similar to no foreign chef coming close to cooking caldereta or adobo like a Filipino would. There's something about the attention to detail, the restraint, and the precision of the chef that makes the dimsum just right. For example, even the stroke of the brush while applying that extra layer of oil for garnish needs to be precise so as not to have too much oil, just enough to make the dimsum shine.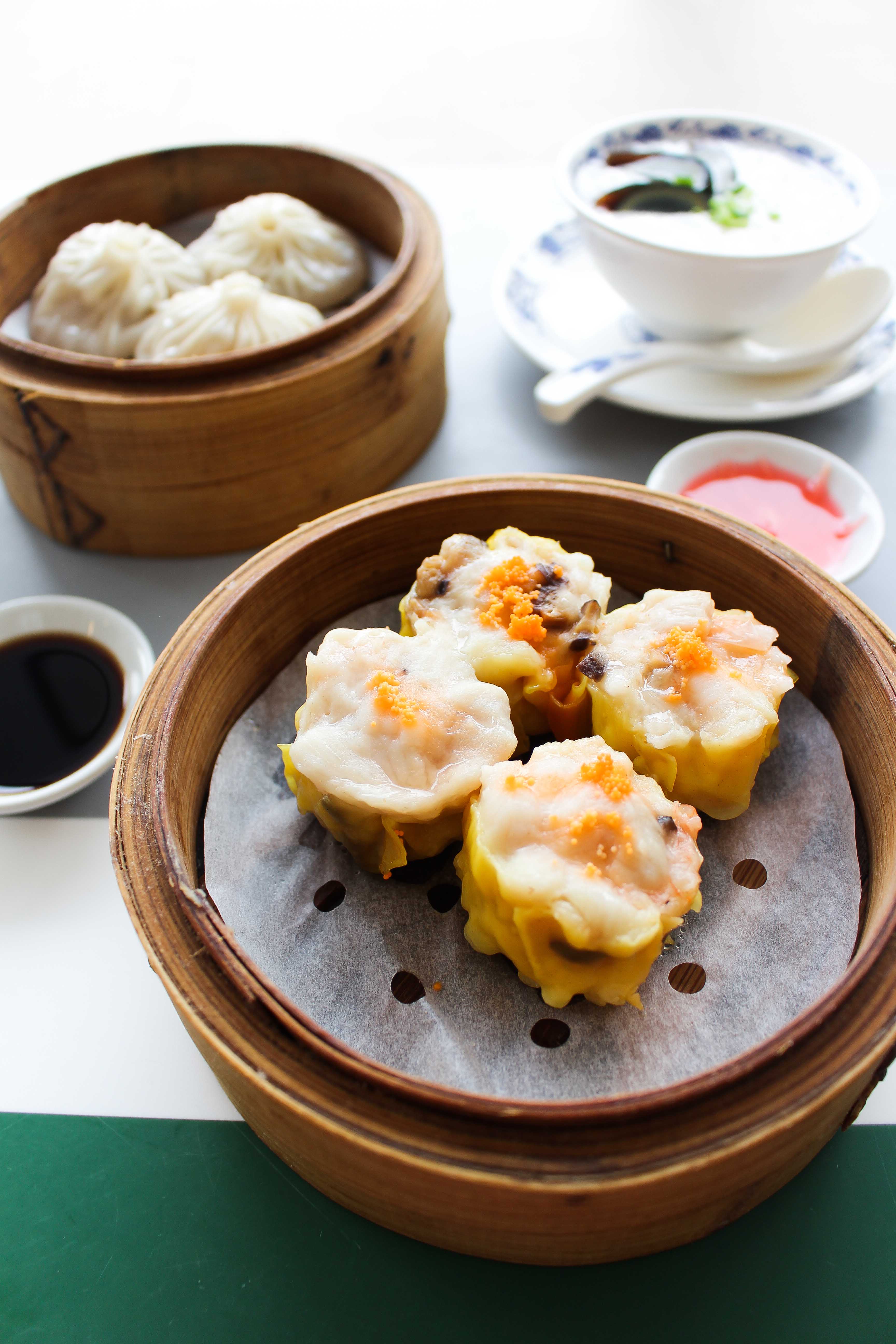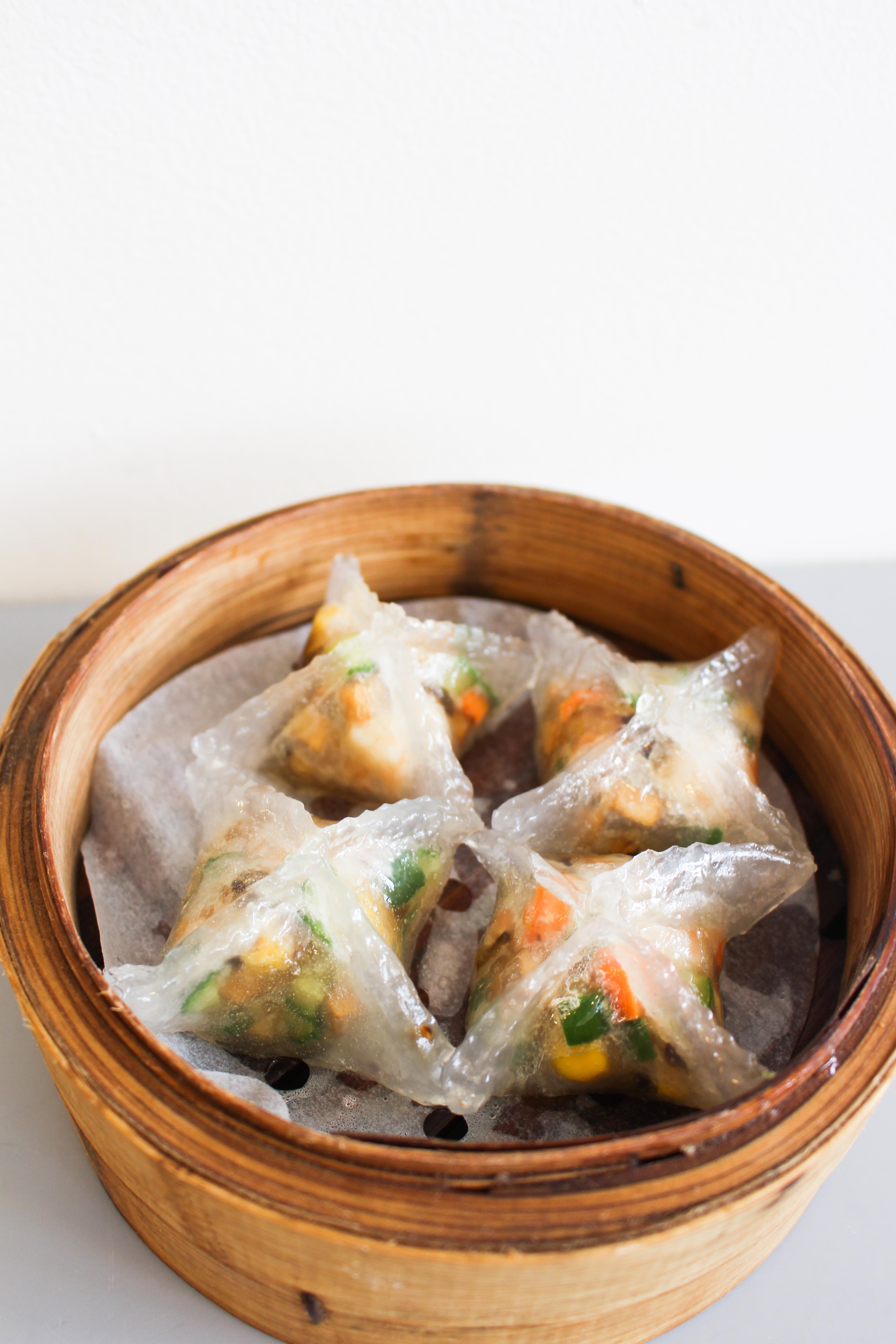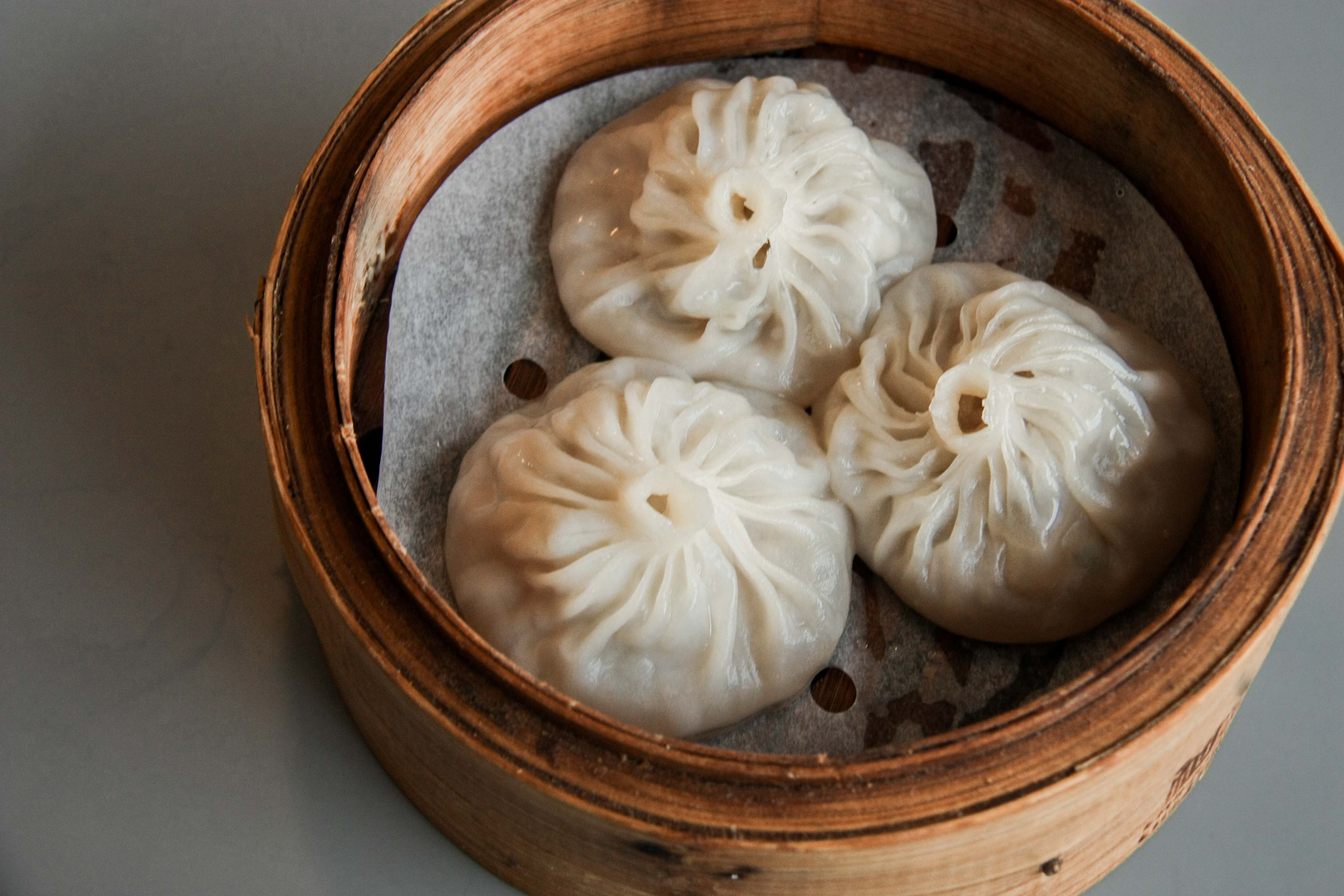 Though you can buy siomai and dimsum from any corner of the city today, there's something lacking in these mass produced "dimsum." If you could even call them that. Some ingredients used in these siomai and dimsum stalls are replaced with food coloring. Orange dye substitute as carrots and green dye replace actual celery.
In Darwin Dimsum, some ingredients are replaced with local ones instead of those used in China, but you won't find any food coloring disguised as vegetables here. Each ingredient is of quality, but without burdening customers with overpricing. Darwin and Elvin made sure that the customers get more than what they pay for.
Define 'sulit.'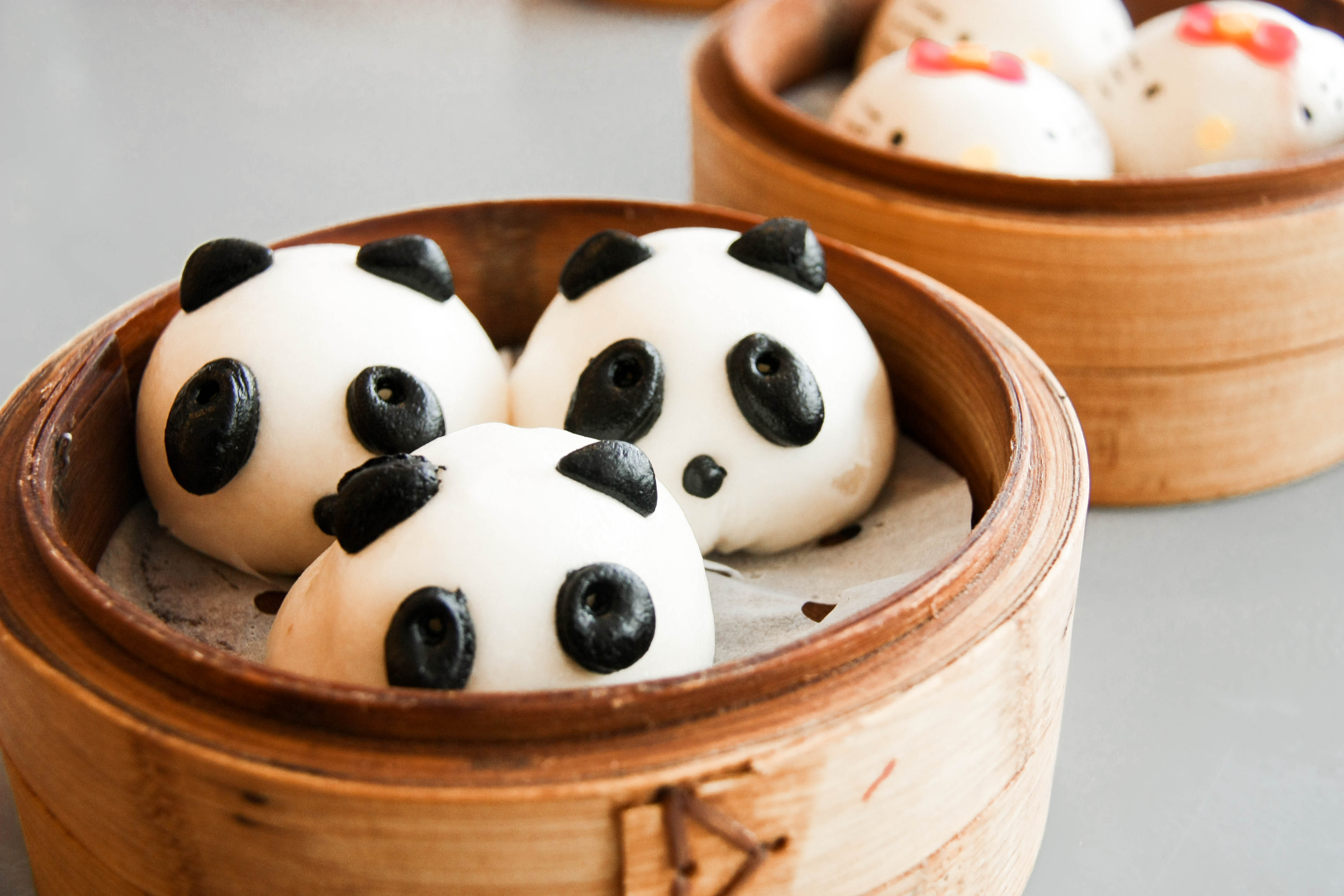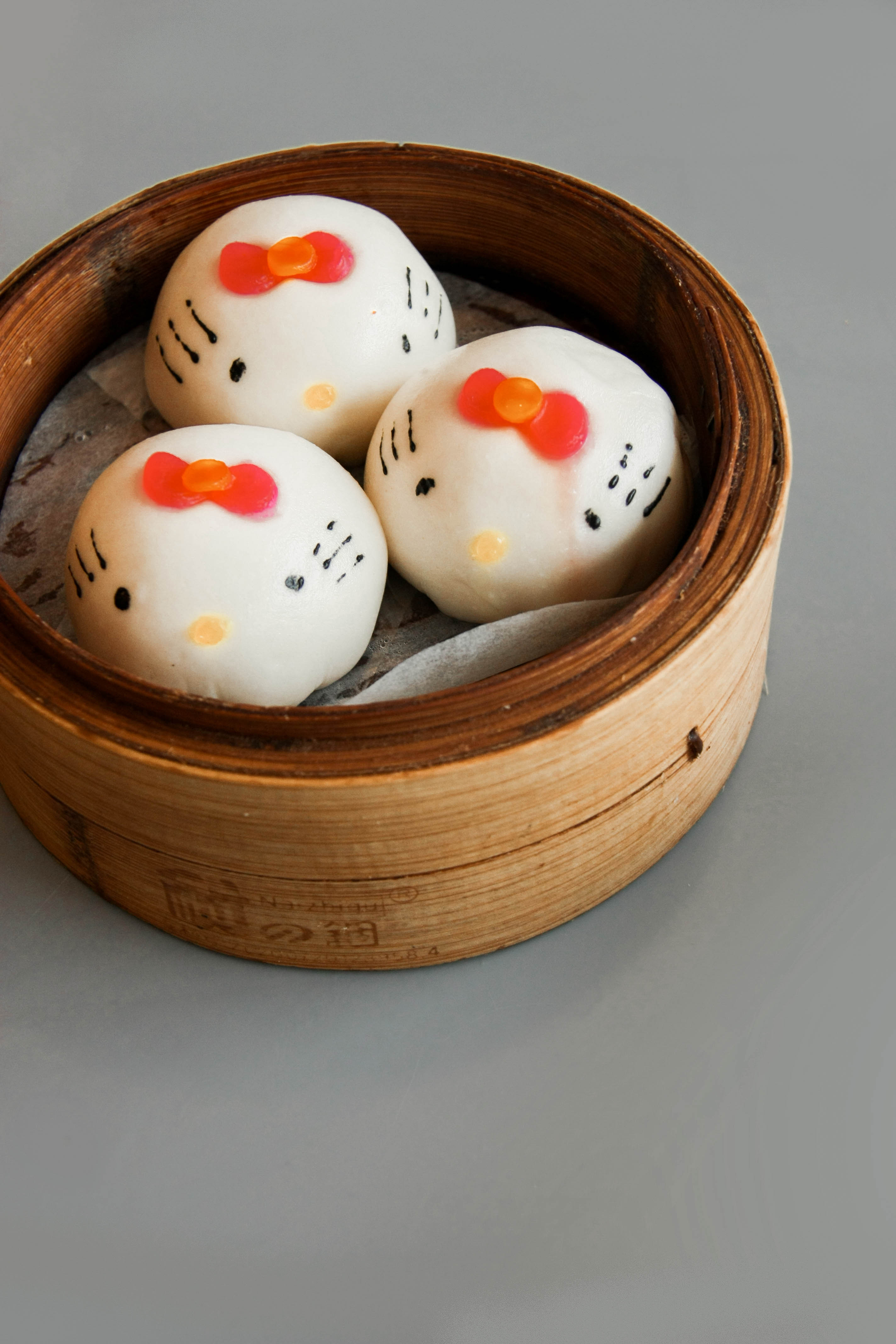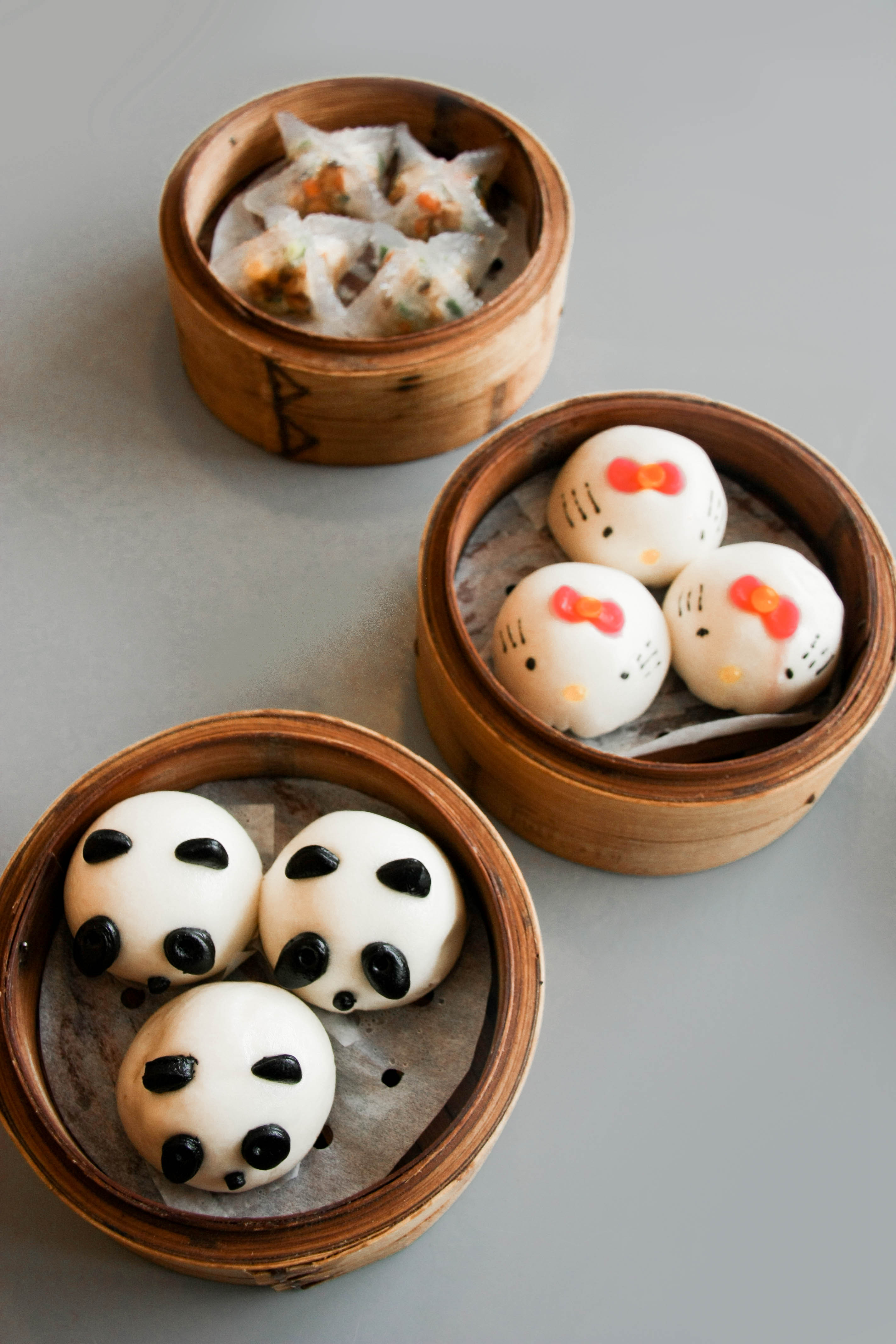 This restaurant isn't limited to traditional Chinese food though. They also know how to make dimsum more fun. They offer a collection of cartoon-inspired dimsum, ranging from Hello Kitty hakaw to cute panda vegetable buns. My favorite, and the most convincing one, in my opinion, was their beef mantao disguised as a mushroom.
Even these adorable novelty dishes don't lack in taste. The chef makes sure that those little faces taste as good as they look.
Aside from these Hong Kong specials, they also have Hong Kong style coffee and Hong Kong style milk tea.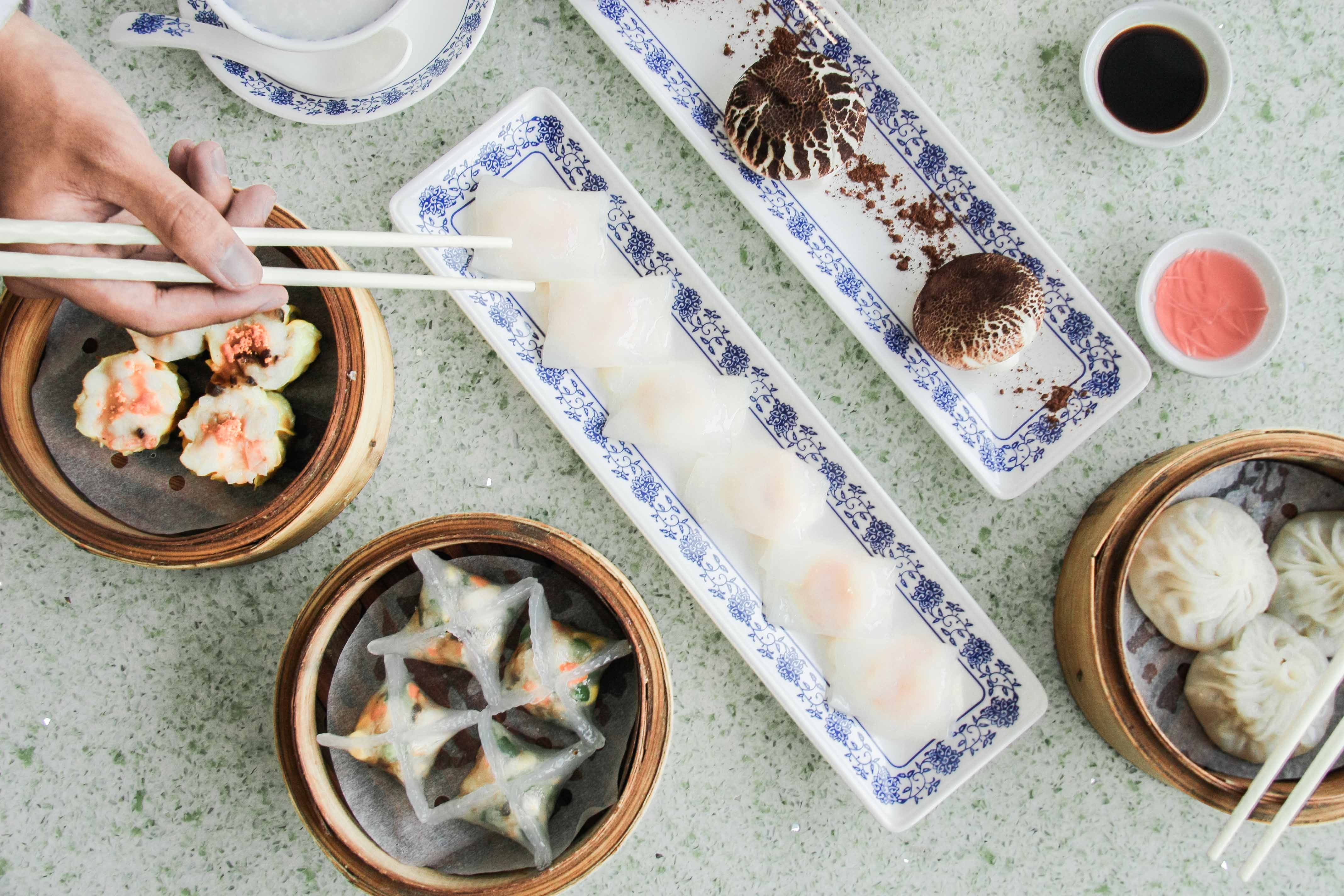 Darwin Dimsum does delivery, but only within their immediate area. Worry not though, they're slowly branching out. Originally, they were only found in SM Jazz, Makati. Now, they also have a branch in TNA Building, 17 Jose Abad Santos Street, Little Baguio, San Juan City. Soon, they'll also be opening a branch in Molito, Alabang.
Read more:
Can a neighborhood café help Manila's revival?
Boutique Burger Kitchen makes gourmet burgers that will go beyond your Instagram feed
Expat missed Israeli comfort food so much, he put up his own resto
TAGS: city guide Darwin Dimsum Dim sum Dimsum eats makati restaurant siomai SM SM Jazz
WHY GO?
Go for their Hello Kitty hakaw, it's an adorable and filling bite all-in-one
MENU