The wrong Dole logo and other Philippine News Agency blunders
Apparently the state-run news agency needs a lesson in fact-checking
Aug 12, 2017
The Philippine News Agency (PNA) is on a roll, it seems—it's just one blooper after the other for the state-run news site this year.
After netizens noticed that PNA had carelessly attached a pineapple company's logo to a story on the Department of Labor and Employment (Dole), the news agency issued an apology on Friday.
The story, titled "DOLE issues pay rules for 2018 holidays," was posted on the PNA website on Aug. 11. Accompanying it was a photo of Dole Philippine's logo. That's one way to catch your reader's attention.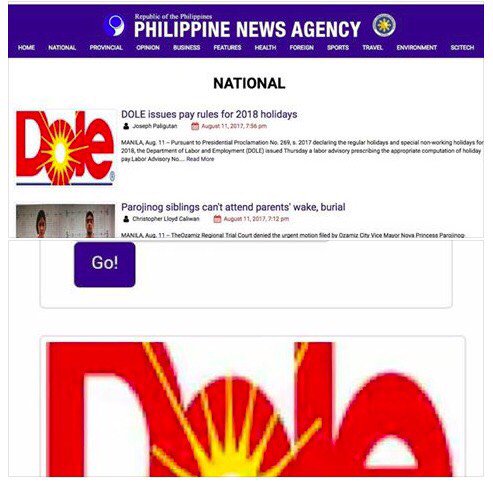 According to a report by the Philippine Daily Inquirer (PDI), the statement read: "It was a careless act on the PNA editorial staff. Rest assured appropriate action is being taken in pursuit of the delivery of accurate information to our readers. Our apologies."
But this isn't the first time PNA has acted more like source of entertainment rather than a legit news site. Recent mistakes have put the office in the spotlight, causing Filipinos—especially eagle-eyed netizens—to question the agency's credibility.
Whatever PNA says, it looks like this carelessness is chronic. It's high time they break the habit, don't you think?
While we hope this is the last time we hear PNA apologize for spreading misleading if not incorrect facts, it's best to leave a little room for error.
In case you've forgotten, here are the PNA's past blunders:
Pro-China Post
On Aug. 6, PNA uploaded on its site an editorial piece from Xinhua News Agency, China's official press body, which criticized the Permanent Court Arbitration ruling on the West Philippine Sea as "ill-founded." This definitely put the state news agency in a tight spot.
According to a report by PDI, Communications Secretary Martin Andanar sent a memo to the PNA requiring the agency to explain "why [it] should not be held liable for any administrative charges."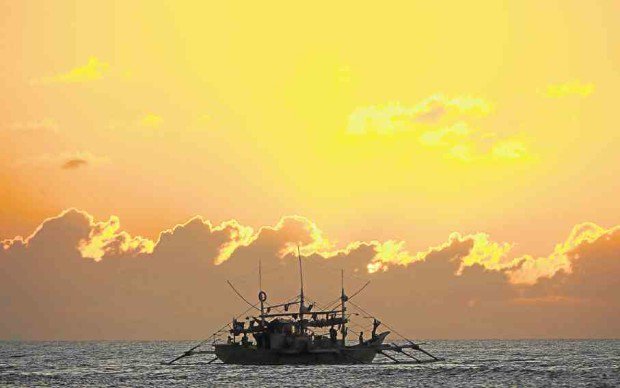 The title of the article was "Time to turn a new leaf on South China Sea issue"— and this new leaf was all about how the Philippines does not have any rightful claim to the West Philippine Sea.
Come on, PNA, whose side are you on?
No EJK in the Philippines
Now this one's got us shaking our heads like crazy. Everyone knows about President Duterte's ongoing "war on drugs" and everyone knows about the extrajudicial killings (EJK). So when PNA posted a story titled "95 states convinced there are no EJKs in PHL" on May 15, even Assistant Secretary Epimaco Densing of the Department of Interior and Local Government—who was a key source in the article—denied saying some of the information in the report.
The PNA issued another apology, reassuring people that the "erring personnel have already been dealt with," says a report by PDI.
The case of the Vietnam War photograph
In late May, PNA ran a report titled "Urban warfare a challenge for soldiers in Marawi." It was accompanied by a photo of a soldier on duty, which seemed appropriate enough until concerned citizens did some research and revealed that the photo was NOT even taken in the Philippines.
LOOK: Gov't news agency PNA uses Vietnam War photo for Marawi-related news. Also fails to credit Wikipedia. pic.twitter.com/yiJRkbnzpH

— Tonyo Cruz (@tonyocruz) May 29, 2017
The photo was sourced from Wikimedia Commons and it was, in fact, a capture of the Vietnam War.
Here's hoping that this list doesn't get any longer.
Read more:
Why is Duterte so mad about mining?
LOOK: We simplified #SONA2017 for you
6 points from Duterte's SONA we agree with
TAGS: bloopers Dole Fake news fixture manila nolisoliph Philippine News Agency philippines PNA president duterte West Philippine Sea