Eddy Lainesse was a regular in Le Café Ideal in Montreal, Canada. One day in 1957, he asked the restaurateur Fernand Lachance to put cheese curds on his french fries. Lachance suddenly cried, "Ça va faire une maudite poutine (It will make a damn mess)!"
This is one of the famous tales about the poutine origin story and how it got its name. The Canadian dish, which was initially only made up of french fries topped with cheese curds, welcomed gravy to its savory goodness in 1962 to preserve the fries' warmth. Since then, its popularity spread across Canada to the US, and all around the world.
In BF Homes, there's a food place that offers poutine with various toppings. Named after the dish itself, Poutine is a brainchild of Patrick Dangilan and Mike Macalintal. Dangilan used to live in Canada where he tried his first poutine. When he went back to the Philippines, he wanted the Filipinos to try it. So together with business partner Macalintal, they put up a stall and started serving in bazaars.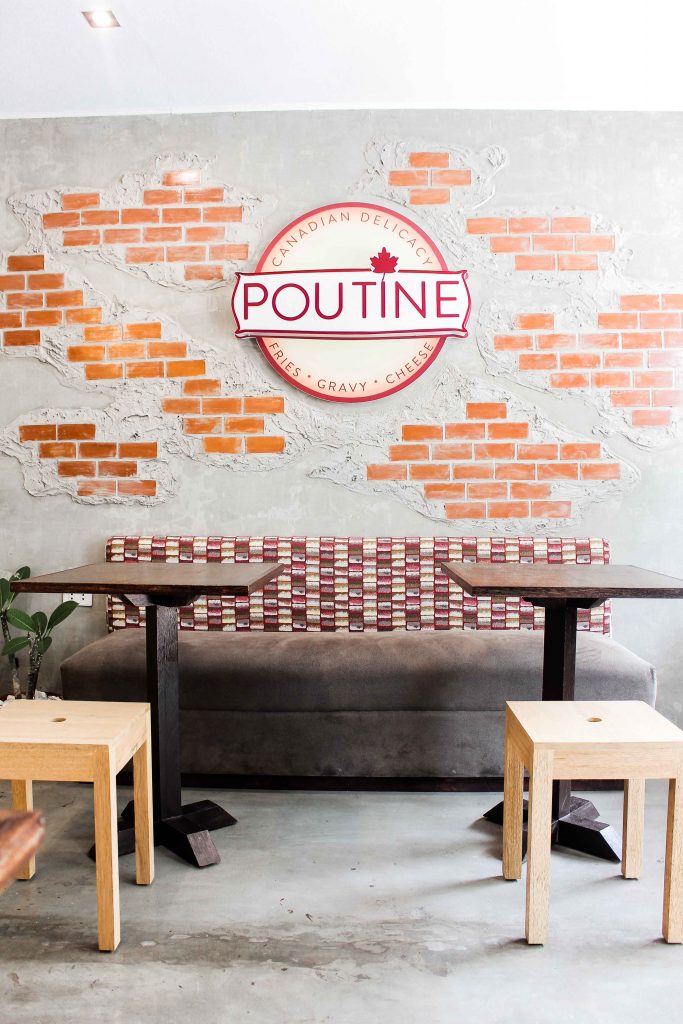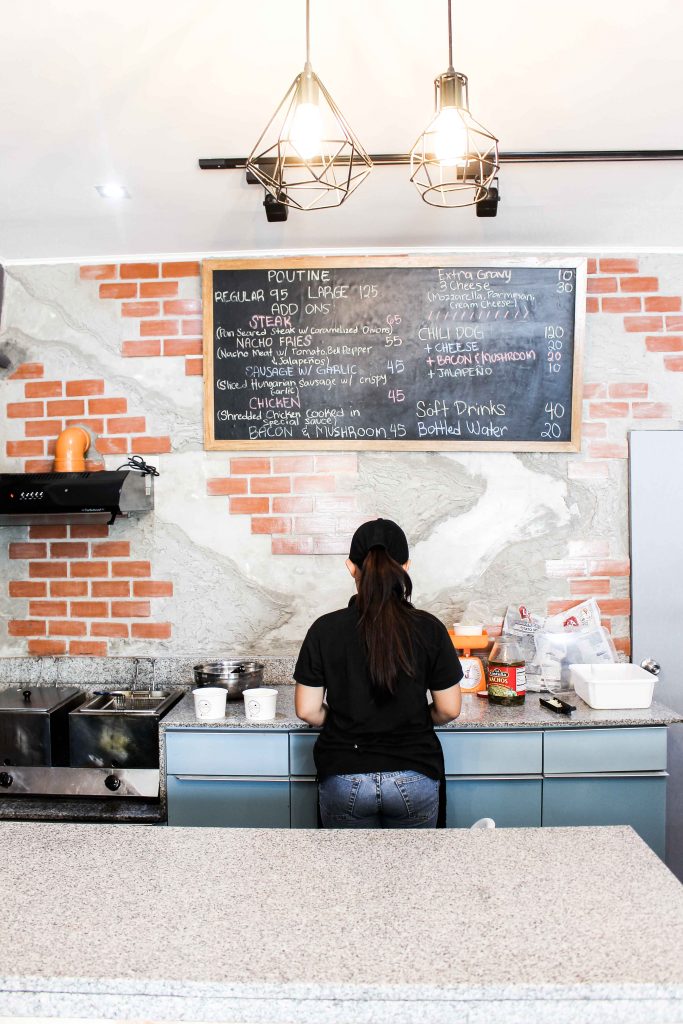 "Usually, Alabang has these Ber-months bazaars on weekends. That's where we started," says Dangilan. The year after, someone asked them if they could serve at a wedding. They eventually put up their own store when Dangilan became "more confident."
"As we got positive feedback, we started to really get into the business. Then we got people's attention and now we have some regulars," says Dangilan.
There are not much restaurants in BF that focus on poutine. Actually, Poutine might be the only one. It boasts its cheap but hefty servings of bowls of fries drenched in gravy and topped with cheese and something else.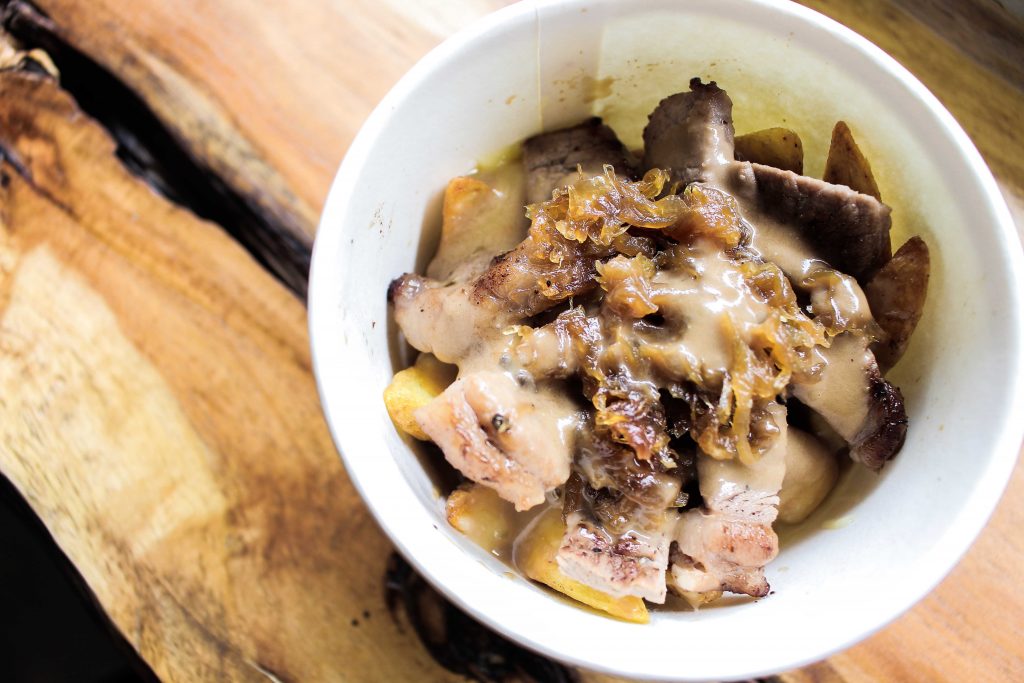 Their poutines have ample cuts and servings of fries topped with gravy, and mozzarella cheese that will surely fill you by the time you reach the bottom of the cup. You can never go wrong with their soft and chewy pan-seared steak with caramelized onions. If you're looking for something more bursting with flavors, try their nacho fries.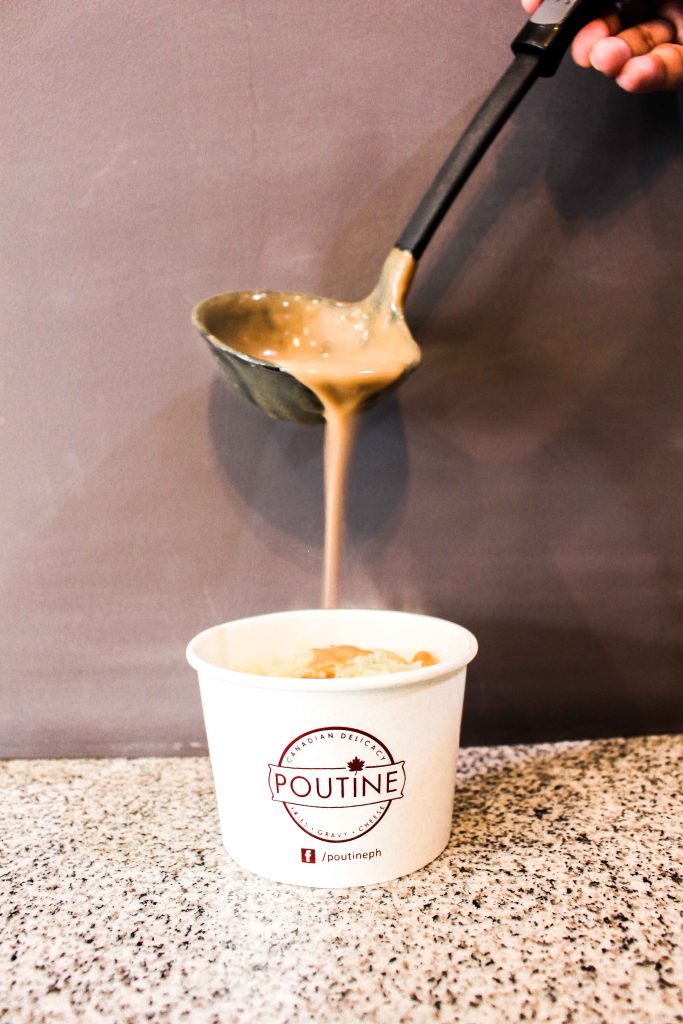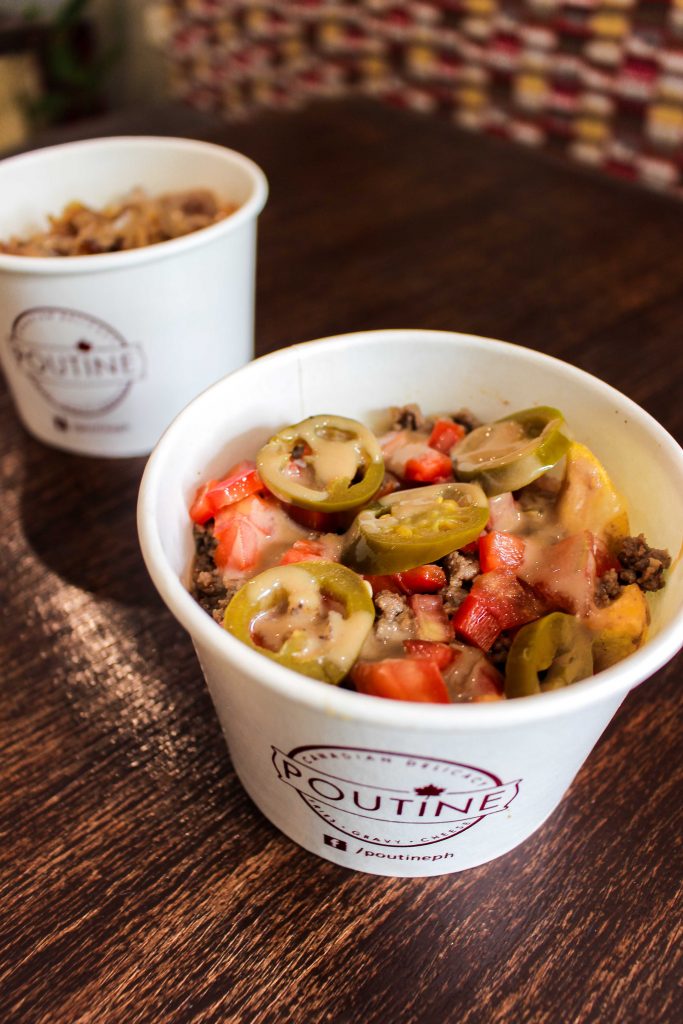 Dangilan admits that the most challenging part of establishing Poutine was creating the menu. "We can't just add whatever we want to a poutine. [For example] tapa is salty like the gravy so we can't consider it [as a topping]; most likely, they won't jive with each other. Also, we have a limited cooking area, so we're only making use of what we have right now." He had to serve meats that potential customers would take a second glance of like steak, shredded chicken, and bacon and mushroom.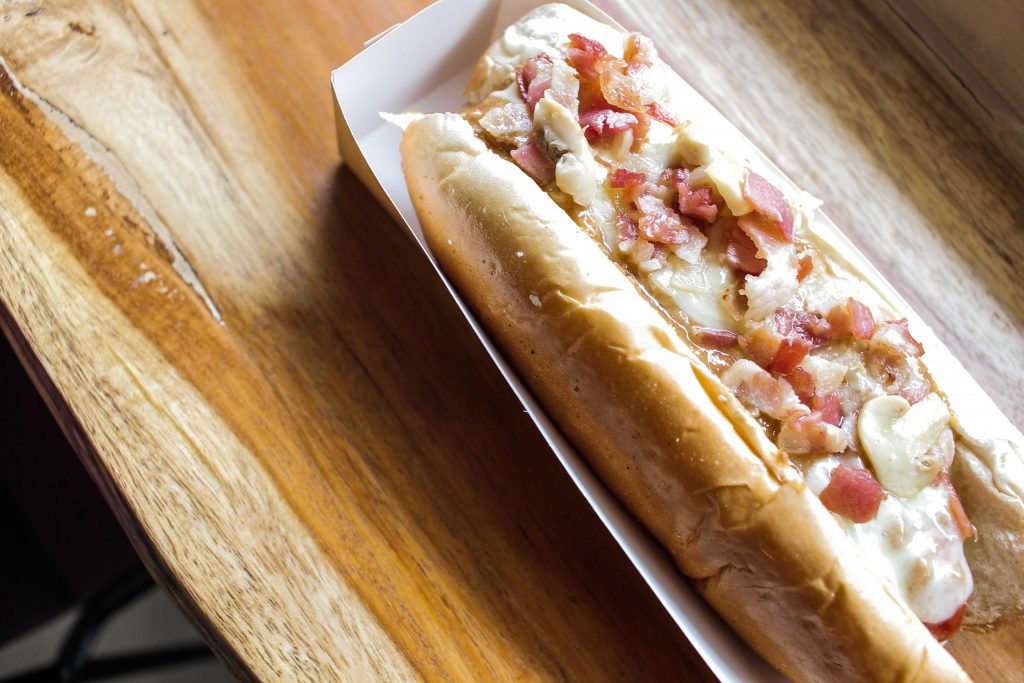 They saw that the business won't bloom that much if they limited their menu to poutines. So Dangilan decided to include chili dogs. He plans on serving desserts, too, like deep fried ice cream.
"I want the people to know that when they come here, we're not the usual burger-fries-ice cream joint. I want Poutine to be something different but affordable," says Dangilan.
Have the fare to go or not, their simplicity make them delectable to enjoy. Poutine has enough space in their store to savor the stuff in there. And although poutine is perfect with beer, Dangilan swears that he won't add alcohol to the menu. "I want Poutine to be inviting to the kids and families."
Writer: YAZHMIN MALAJITO
PHOTOGRAPHY JOHN CHESLEIGH NOFIEL