The legendary Louvre now has a branch in the Middle East
And it's on a man-made island out at sea
Sep 7, 2017
When you talk about the Louvre now, you'll have to specify which one: the one in Paris or Abu Dhabi? Because on November 11, the most anticipated museum in the Middle East, Louvre Abu Dhabi, will be open to the public after three years of delay.
Like the famous Louvre Museum in Paris' architecture, Abu Dhabi's is also the type that will transcend time. The breathtaking facade was designed by award-winning French architect Jean Nouvel who also designed Qatar's Burj Doha and France's Philharmonie de Paris. It will be most probably known for its huge silvery dome that seems to be floating above the entire museum-city.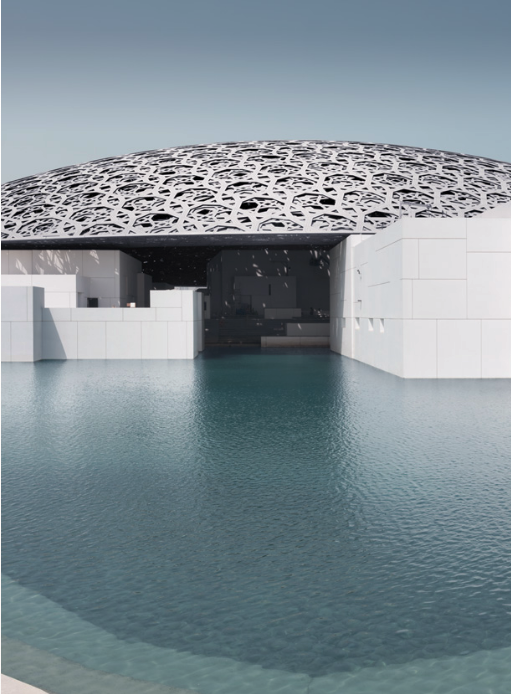 This dome is as heavy as the Eiffel Tower in Paris weighing 7,500 tonnes. It's made up of eight layers (four outer layers are stainless steel, four inner layers are aluminium) and it forms a tapestry of 7,850 stars.
Although it's called "Louvre in the Sands," visitors can also reach the area through the waters. "Designed as a micro-city, Louvre Abu Dhabi is an archipelago out at sea. Dedicated areas entice and encourage a multitude of activities, especially contemplation. For those who enjoy a choice of transportation, visitors can either arrive by either land or sea," the website says.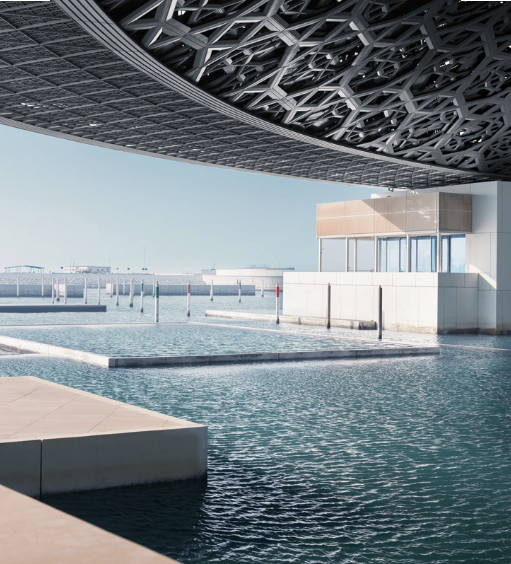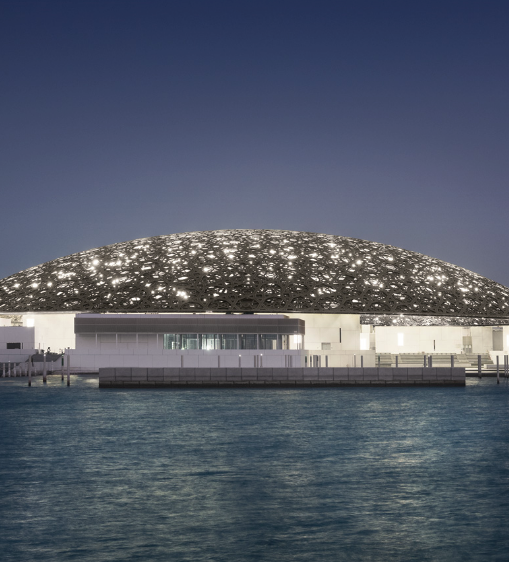 According to an article from the New York Times, this branch of the illustrious museum in Paris actually cost the UAE government nearly $1.4 billion: $525 million to use the "Louvre" name for 30.5 years, $747 million in fees for borrowed artworks, special exhibitions, and curatorial advice, $100 million for the building.
Louvre Abu Dhabi is the region's first "universal museum" which will house art and culture around the world. For its opening exhibit, it will house artifacts from French art institutions, sculptures by American artist Jenny Holzer, and a gallery of sacred religious texts.
Header image courtesy of Abu Dhabi Tourism & Culture Authority
Photos on body courtesy of Louvre Abu Dhabi's website
Read more:
LOOK: You can now relive your favorite Dr. Seuss books in this museum
Remember the contributions of our women in history at this house-turned-museum
Have your own night at the museum in Laguna
TAGS: arts be fixture jean nouvel louvre louvre abu dhabi Middle East museum nolisoliph UAE