A multitasking foodie's dream: legit Thai chow beside a laundromat
Satisfy your tom yum craving while getting some chores done
info
Doon

Thai, Thai fusion

10 a.m. to 9:30 p.m., Mondays to Saturdays

522-4597

₱

P500 for two (approx.)
There's a small neighborhood restaurant in Malate called Doon that serves authentic Thai cuisine and it's just a few blocks away from Taft Avenue's bustling university zone.
"It wasn't supposed to be a Thai resto, but when we did start serving Thai cuisine, people liked the food. The customers preferred it to the lutong bahay that we initially served," said owner Jun Puno, who is the brother of OPM icon Rico J. Puno. 
Doon, a nondescript restaurant in a street easily missed by those unfamiliar with the area, offers Thai favorites (including tom yum, sticky pandan rice, and milk tea) at student-friendly prices. Conveniently enough for residents and dormers nearby, attached to the Thai resto is a laundromat, so you can munch on some pad thai while getting some chores done.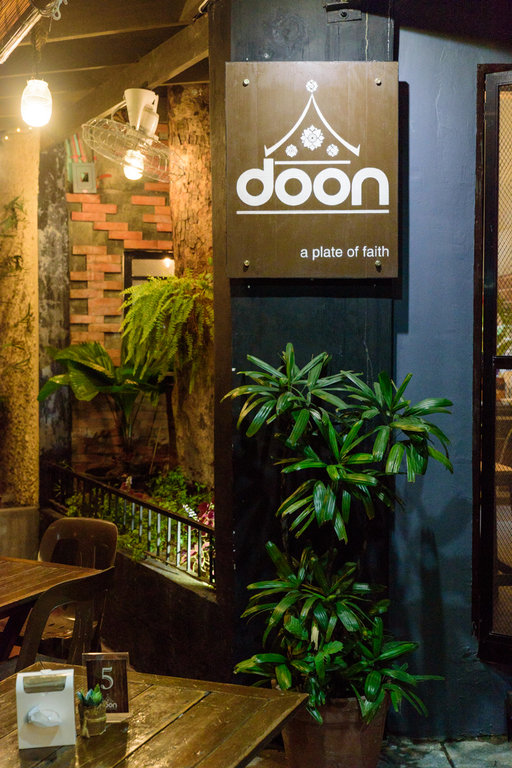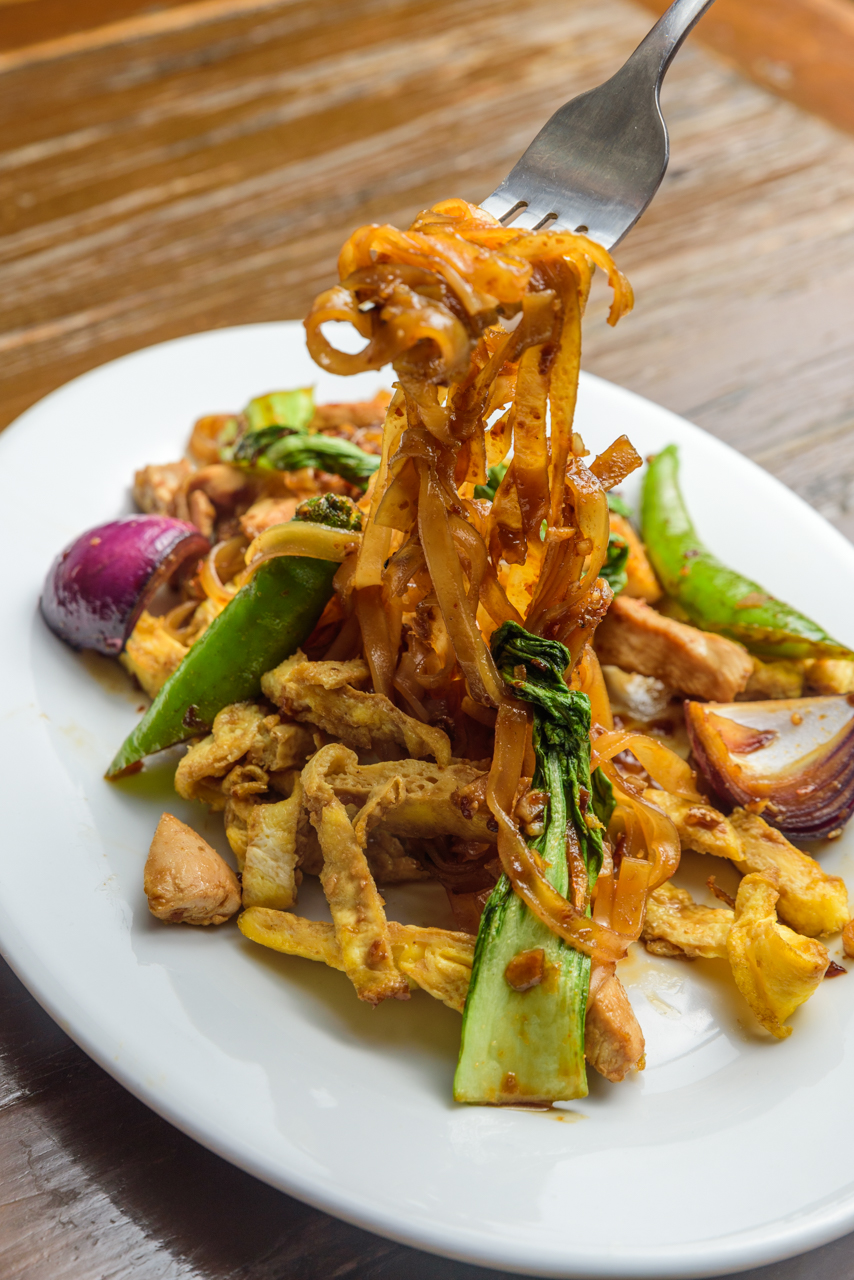 Doon wasn't Puno's first Thai restaurant. In 2014, he had to close a four-year-old Thai joint he established in a residential village in Parañaque. It had the same laid-back vibe of Doon and offered similar fare. There, he had a cook who was half Thai. Through sessions with his cook and a little help from the internet, Puno had mastered the fragrant, tangy flavors of Thai cuisine. These distinct flavors are the heart of Doon.
"Putting up a Thai restaurant is expensive, but by planting your own produce, you'll be able to save," Puno said, explaining that the herbs and greens he uses in cooking Thai food are readily available in his backyard, among them kaffir lime, lemongrass, basil, and galangal—a variant of ginger that is often found in Thai, Malaysian, and Indonesian cuisine.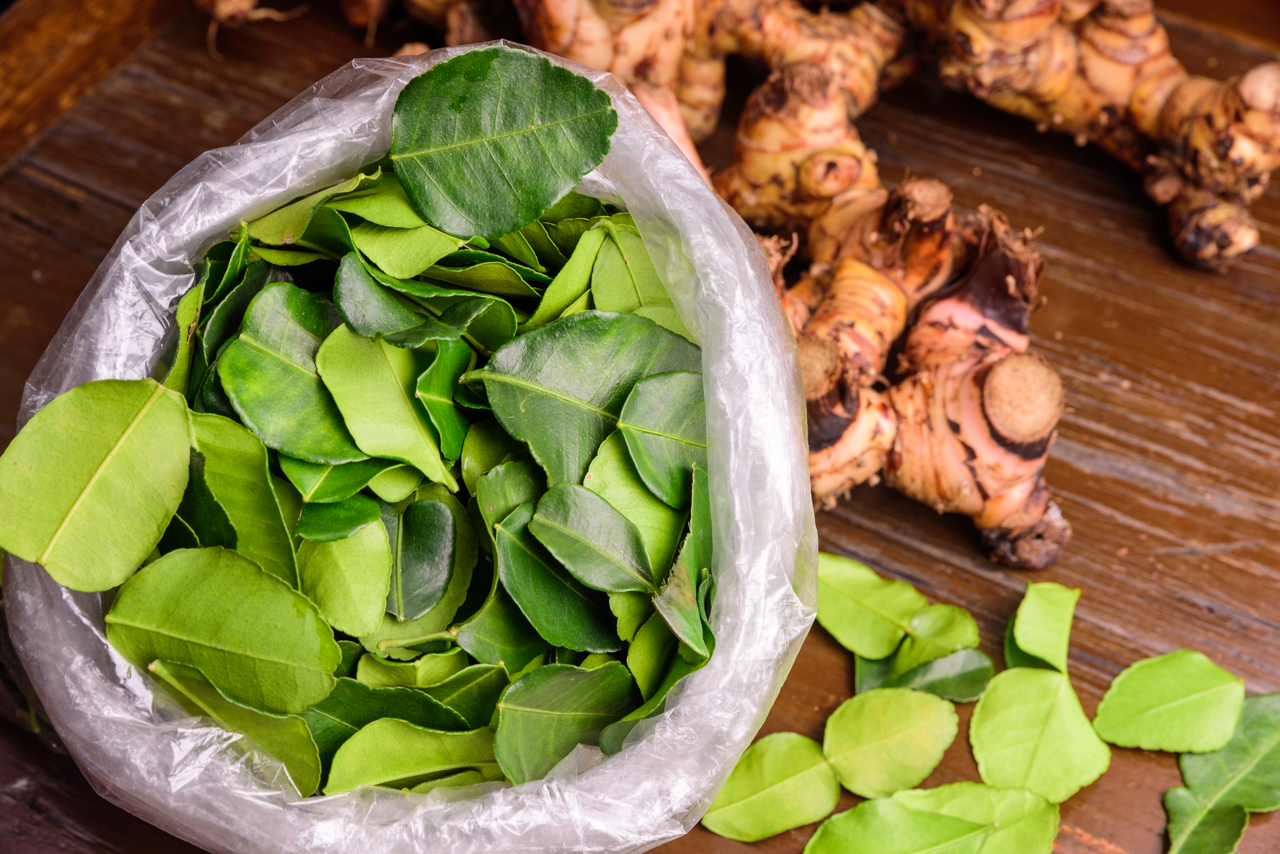 He proved his point by bringing out a bag of freshly picked kaffir lime leaves, which sell for about P1,500 per 100 grams in the market. In the lush green of the kaffir lime is a revelation: Puno has a green thumb and it has served him well in his mission to make authentic Thai food more accessible to Filipinos.
All sauces and pastes used in Doon are made from scratch—from shrimp and tamarind pastes to chili and fish sauces. Even the milk tea they serve is made from brewed tea leaves straight from Thailand.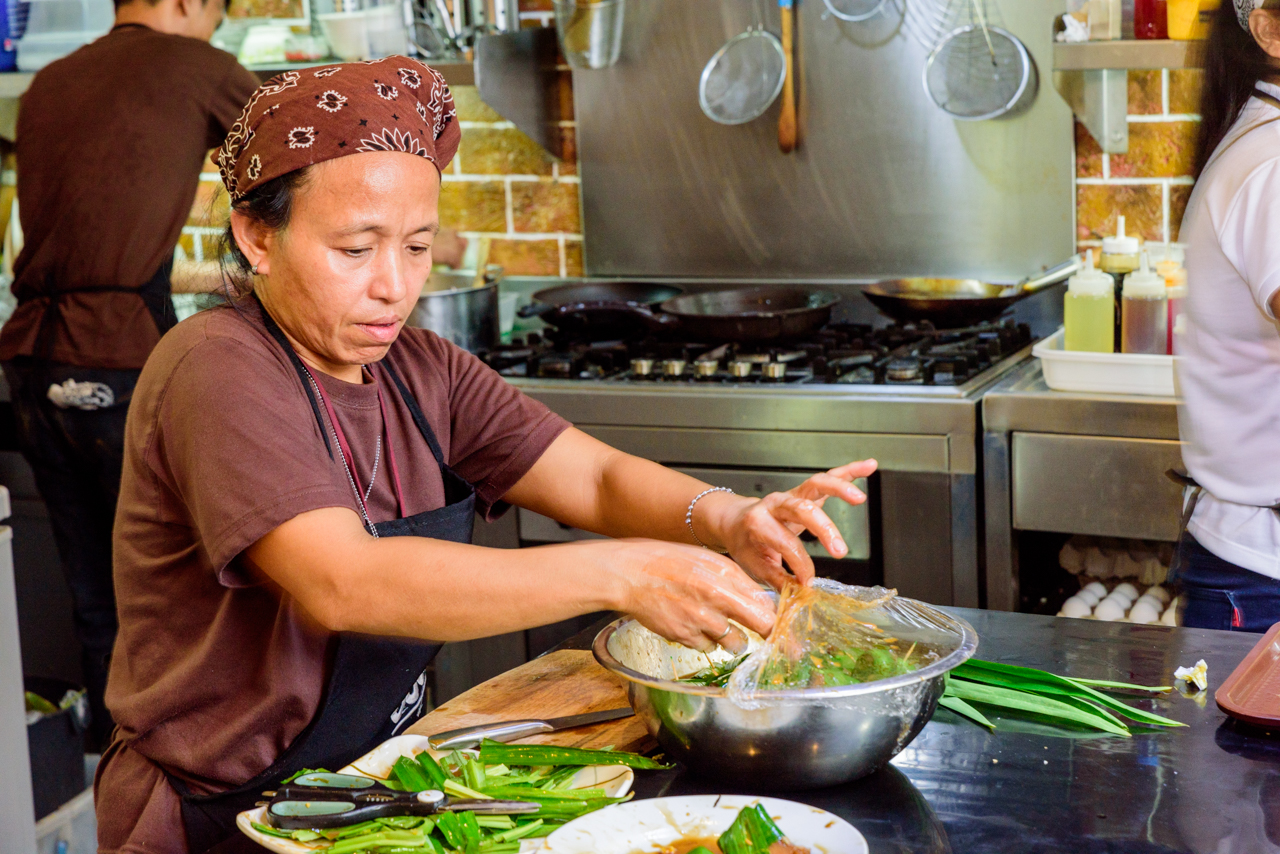 "You cannot make Thai food without Thai sauce made from scratch. You cannot prepare Thai food without the Thai ingredients," he stressed. 
You can tell, for example, from one sip alone that Doon's tom yum goong has a lot of cilantro, kaffir lime, and lemongrass—common ingredients found in herb-heavy Thai dishes. These herbs complement the distinct sour-sweetness of tom yum, making the soup fragrant even with the presence of galangal, which tends to be pungent. Considered comfort food in Thailand, a fresh batch of hot tom yum would be perfect on a rainy day, or even when you're recovering from colds.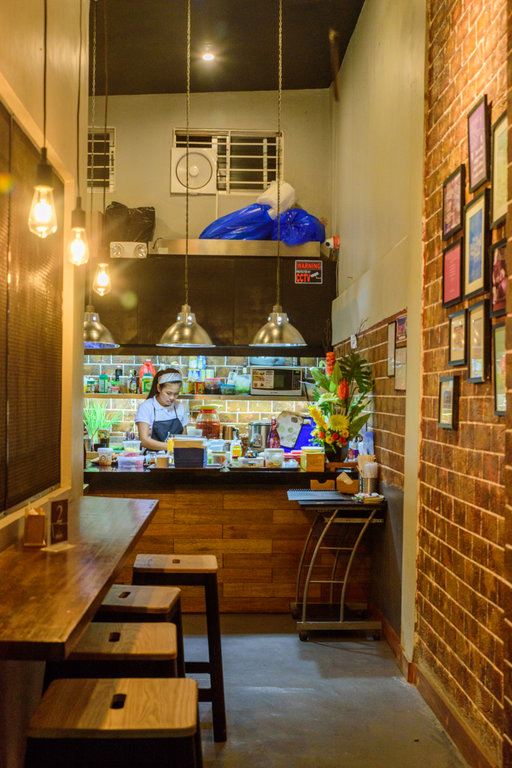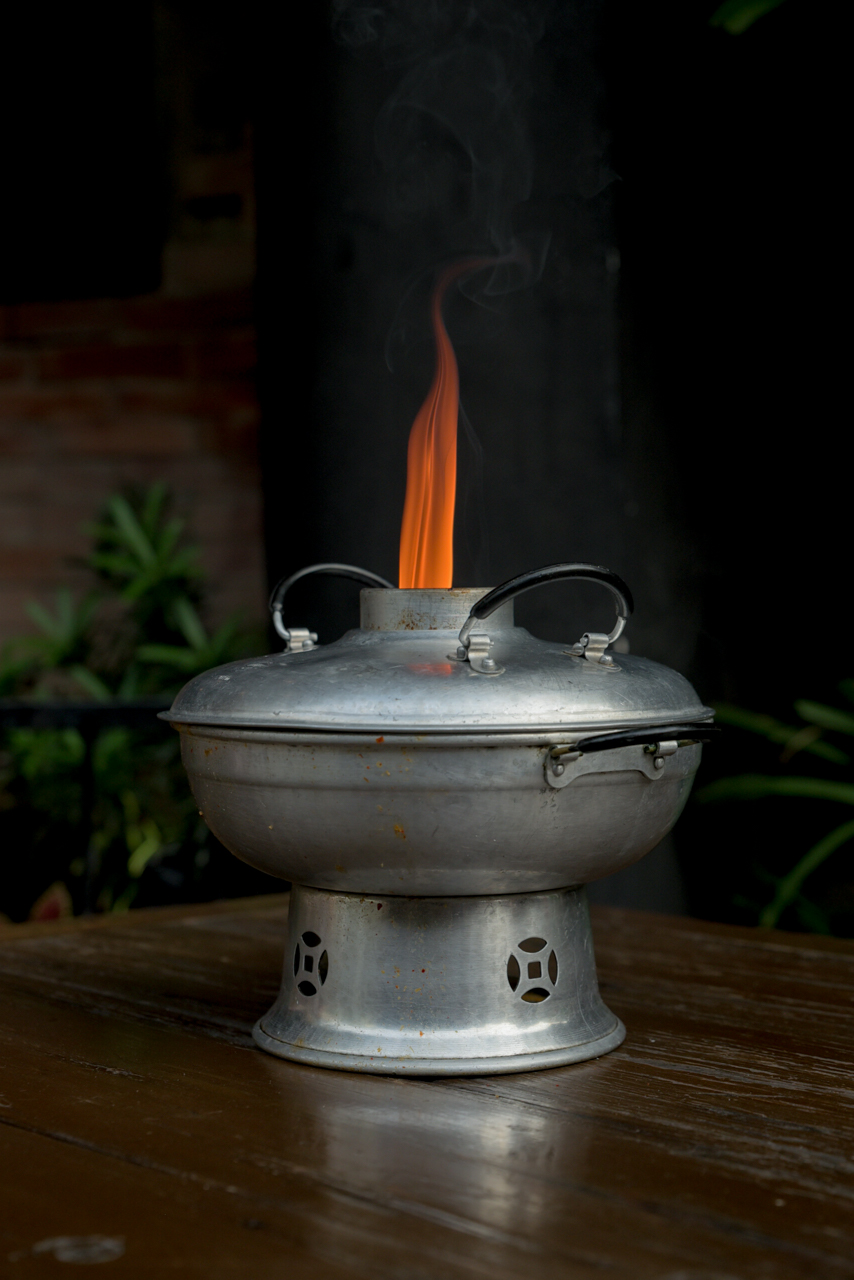 For appetizers or even in between dishes as a palate cleanser, try the catfish salad. Shredded green mangoes and a signature dressing give the dish its mouthwatering sour bite. The catfish is fried to a crisp, its texture similar to chicharon bits, except that fried catfish stays crunchy longer even after being exposed to air.
Curry with coconut milk, another Thai staple, is also readily available at Doon. The resto has three variants: yellow chicken curry, green curry, and red curry. Go for the red curry if you want something very spicy. It'll have you reaching for that iced milk tea in no time.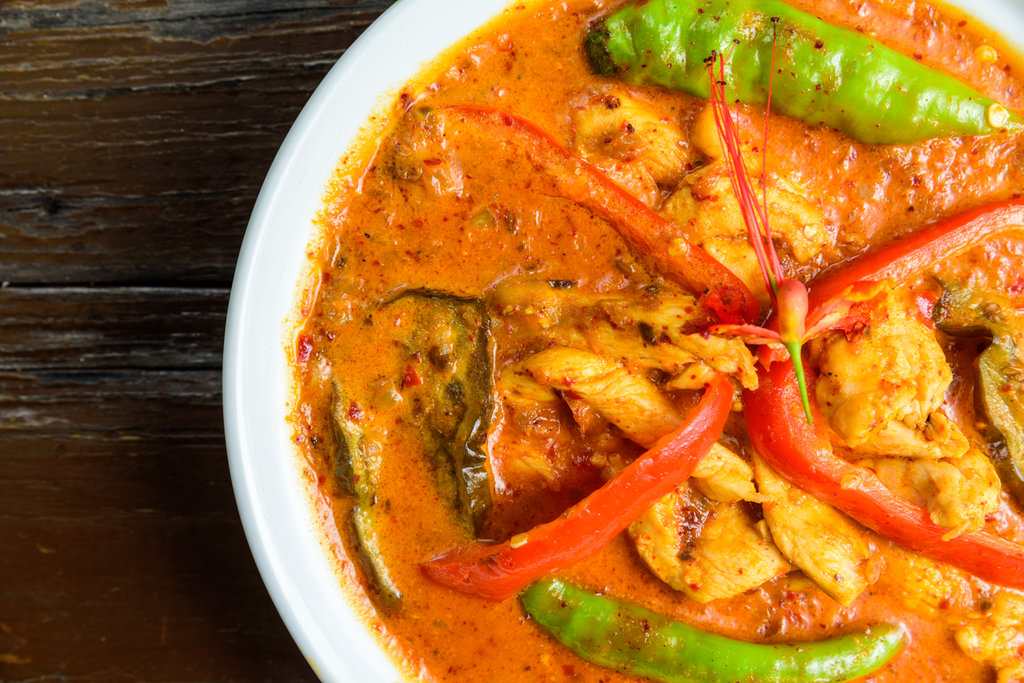 And if you're craving for some noodles, Doon has two you can choose from—pad seuw and pad thai, a street food bestseller in Thailand. Both feature flat, chewy noodles common in Asian cuisine, but pad thai is sweet and sour, thanks to its tamarind sauce. Pad seuw, on the other hand, is salty and sweet yet leans more towards umami.
For those who aren't keen on going all-out Thai, Doon offers fusion dishes: Customers can choose from barbeque rice sets that are served with chili sauce and the Thai equivalent of atsara. They even serve non-Thai dishes such as pastas and burgers for those who don't want Thai food at all.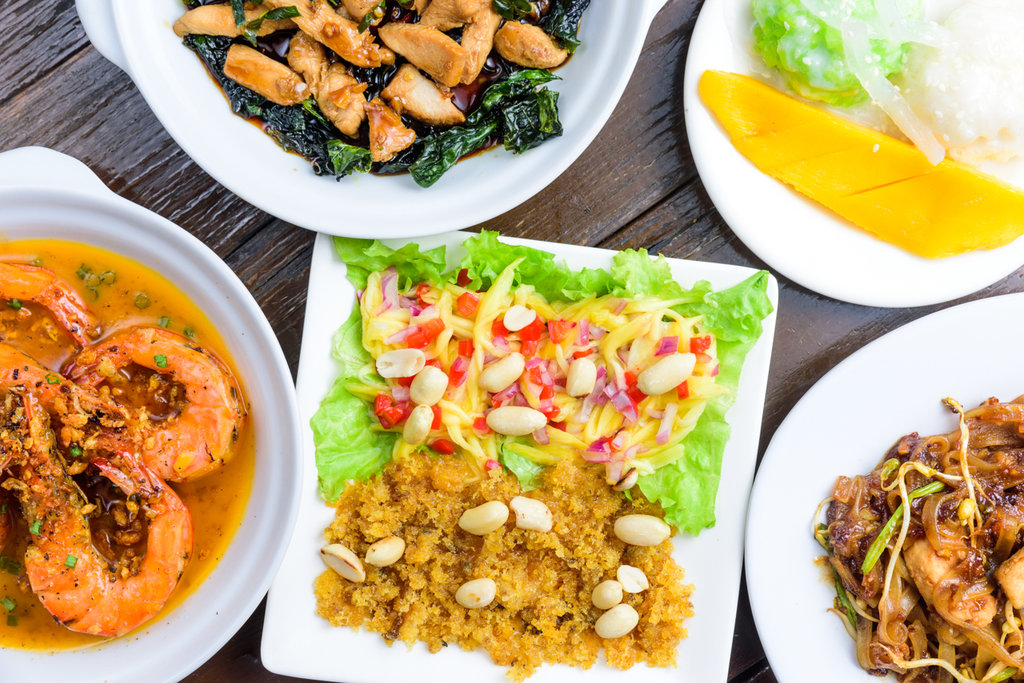 Puno explains that the option is for kids brought by their parents or for students in the mood for more Western flavors. After all, at the end of the day, Doon doesn't discriminate and stays true to what it aims to be—your no-fuss neighborhood Thai resto with "good food and good intentions."
"That's why the slogan of Doon is 'A Plate of Faith'," Puno noted.
Read more:
Our favorite hospital resto finally opened a standalone
Hey Handsome shows you the side of Southeast Asian cuisine you've yet to taste
The extra value meal was created by a Filipino
TAGS: budget thai cheap eats manila cheap eats taft cheap thai food CSB DLSU doon doon thai manila nolisoliph pad thai Taft thai cuisine thai food thai fusion tom yum where to eat in taft
WHY GO?
They serve authentic Thai food made with fresh ingredients. Even the milk tea is made from scratch! For students who stay in dorms and condos nearby, there's a laundromat right next to Doon. Munch on some pad thai while getting some chores done.
MENU