There's a growing fascination lately with items steeped in history and heritage. We see it in the popularity of local textiles, in the interest in our indigenous people's practices. Now more people will be given a chance to own a piece of history, thanks to The Nonesuch Fine Collectible and Rarities, the first antique fair in the country.
Organized by the makers of Art Fair Philippines and Art in the Park, Nonesuch puts the spotlight on antiques, artifacts, and other collectibles. We visited the fair and checked out some of the most interesting items to shop, from the most expensive, to the least expensive.
18k gold ring with 2.60 carat diamond by Natalya Lagdameo
P1,250,000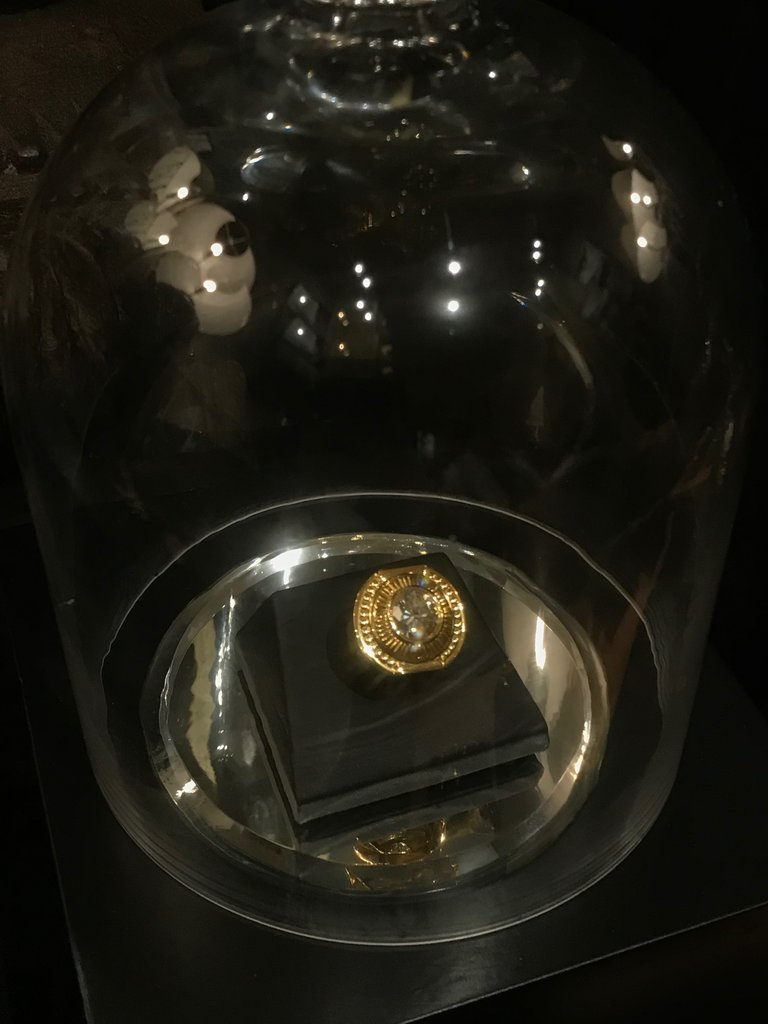 Interior designer and jeweler Natalya Lagdameo's most prized piece at the Nonesuch is this deco-inspired ring. Although she doesn't consider it part of any particular "collection" per se, Lagdameo says this piece is one of the newer ones she's made for the fair. The ring, made with 18k gold, is set with a brilliant 2.60 carat diamond.
Diamond rosary from Maria Angelica Rare Finds
P2,500,000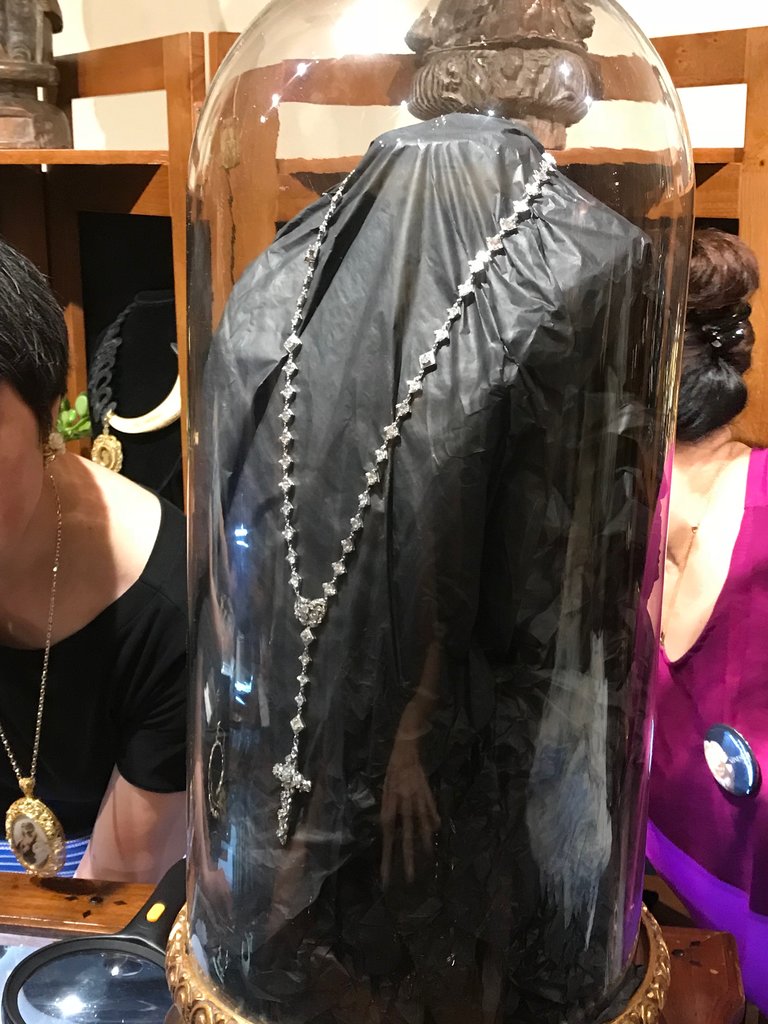 Although not exactly an antique piece, this rosary fetches a hefty price thanks to its materials. Each rosary bead is a diamond. The center and the crucifix both also feature intricate, diamond-set designs.
Tinagtagu house guardian from Gallery Deus
P500,000
Dating from the 19th century, the Tinagtagu is a house guardian figure from Bontoc. Made from a block of pine wood, this particular Tinagtagu also features a tuft of hair on the crown of its head.
Immaculada concepcion from Historia at the Nonesuch Collection
P1,000,000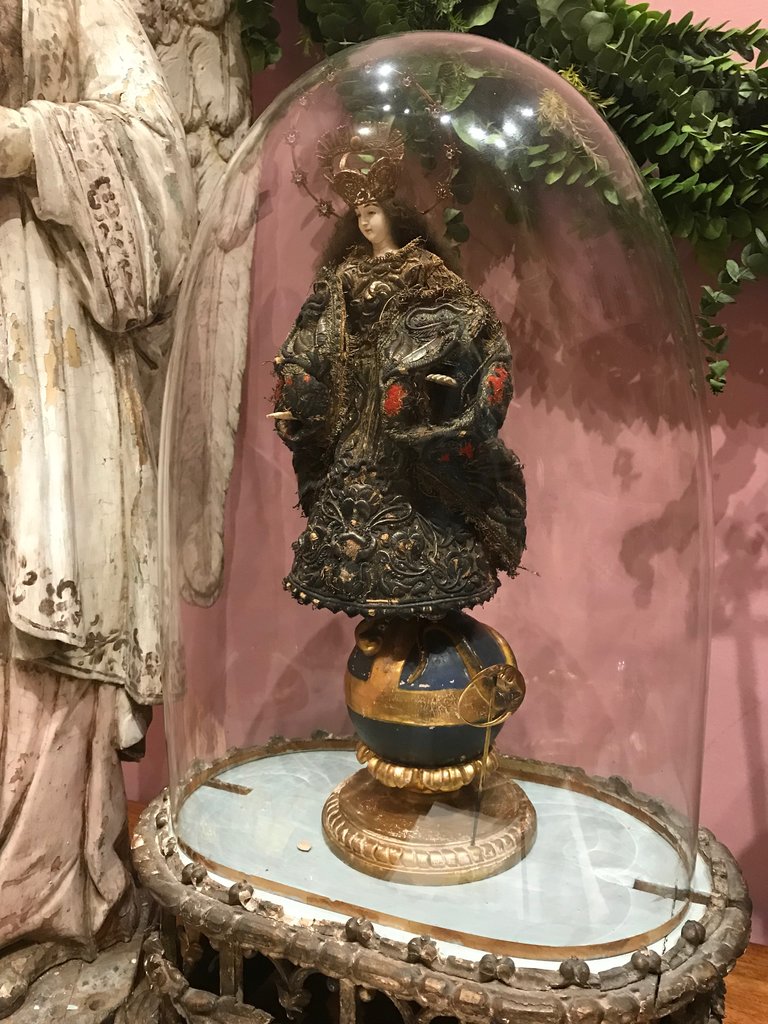 Depicting the Immaculate Concepcion, this 18th century figure is encased in glass. Ivory is used for the head and hands—a common feature of many religious images made during this period. Closer inspection of Mary's face though, shows oriental features, implying that it may have been made by Chinese artisans.
Three-strand gold gear beads necklace by Unang Panahon
P3,500,000
Unang Panahon has quite a selection of antique gold jewelry. Aside from the three-strand gear beads necklace—a heavy number, but one that makes a statement (whether or not you have knowledge of its selling price)—they have long, single-strand necklaces that feature small pieces of gold beads that were excavated from grounds in Agusan. They also have a a bangle they call the "Durian bangle" (P1,500,000) owing to its design and texture, which was also found in Agusan.
The Nonesuch fair also includes items on the more affordable scale.
Modern renditions of the escapulario by Bordados de Manila
P30,000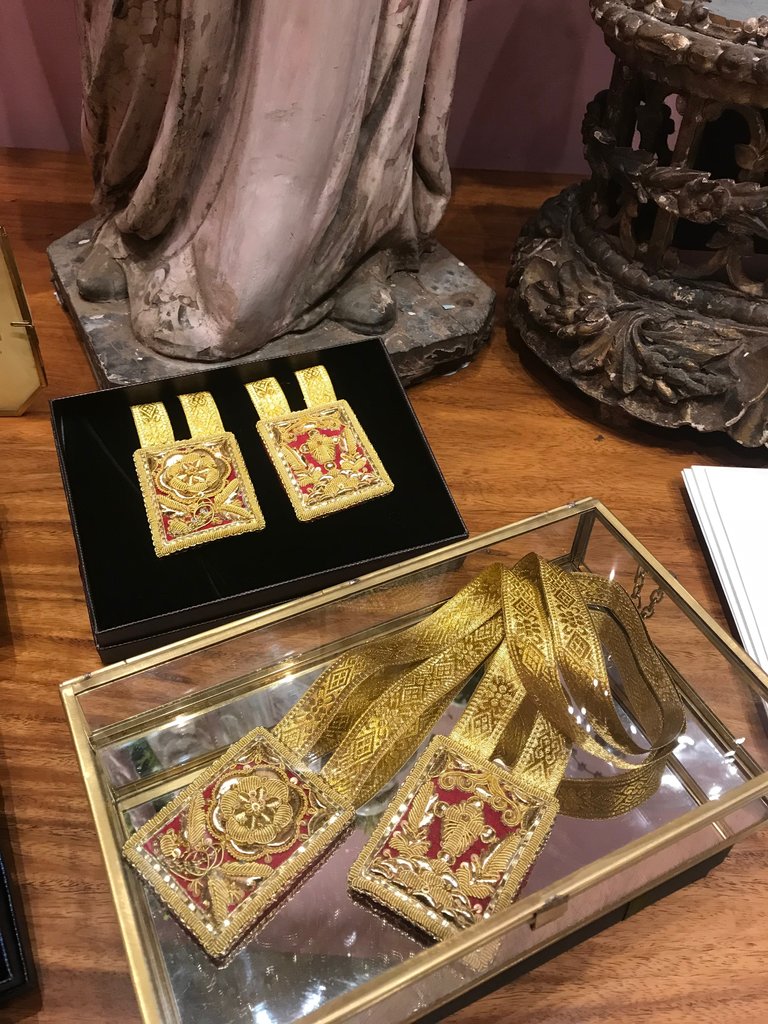 Inspired by escapulario and tamburin worn by Filipinas in the 19th century, Bordados de Manila came up with a current-day take on the then-symbol of piety. These new escapulario are crafted by hand, embroidered using gilt silver thread. There are two types available: The light blue escapulario, which bears the symbol of a mystic rose and the M monogram (a traditional Marian symbol) represents Mary, while the red-backed escapulario, which also bears the mystic rose and an embroidered cross represent Jesus or the crucifix.
Prints from Maison Christine at the Nonesuch Selection
P20,000 (set of three hand watercolored prints); P2,500 (per botanical print)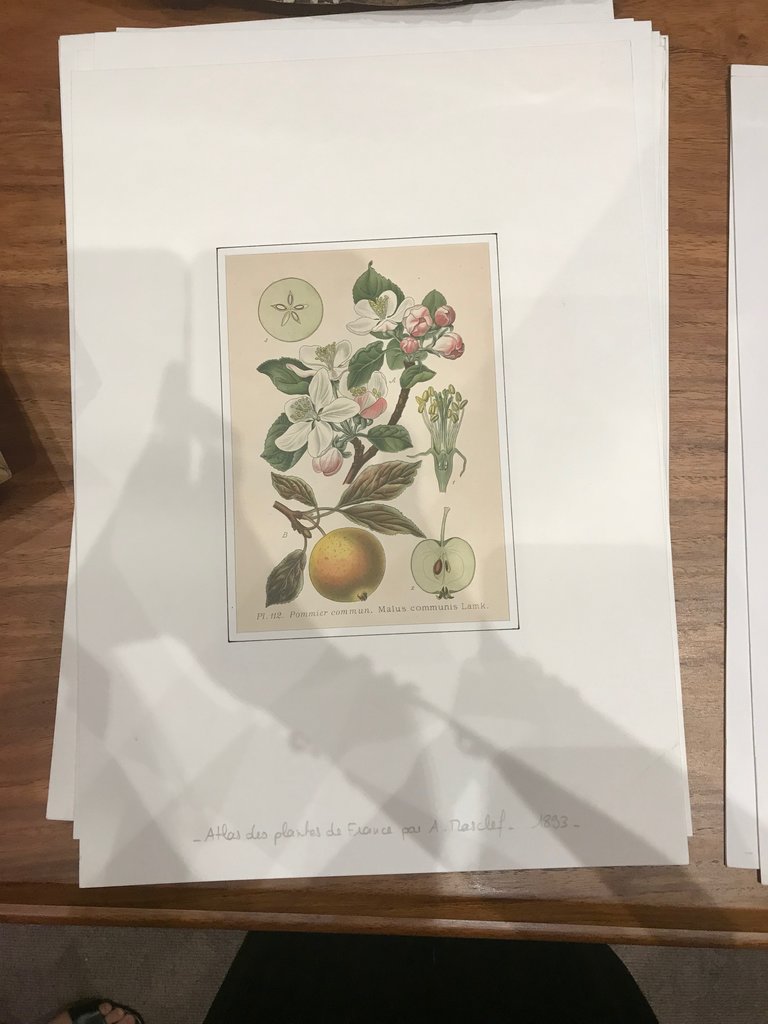 You might've seen these intricately drawn French ladies and detailed florals in collages all over the internet, but why settle for a collage when you can have the real thing? Brought straight to Nonesuch last Oct. 26, the botanical prints date from the 1800s. Choose from around 20 different types. The watercolored portrait prints on the other hand, come in a set of three.
Small lime container from Natalya Lagdameo
P12,000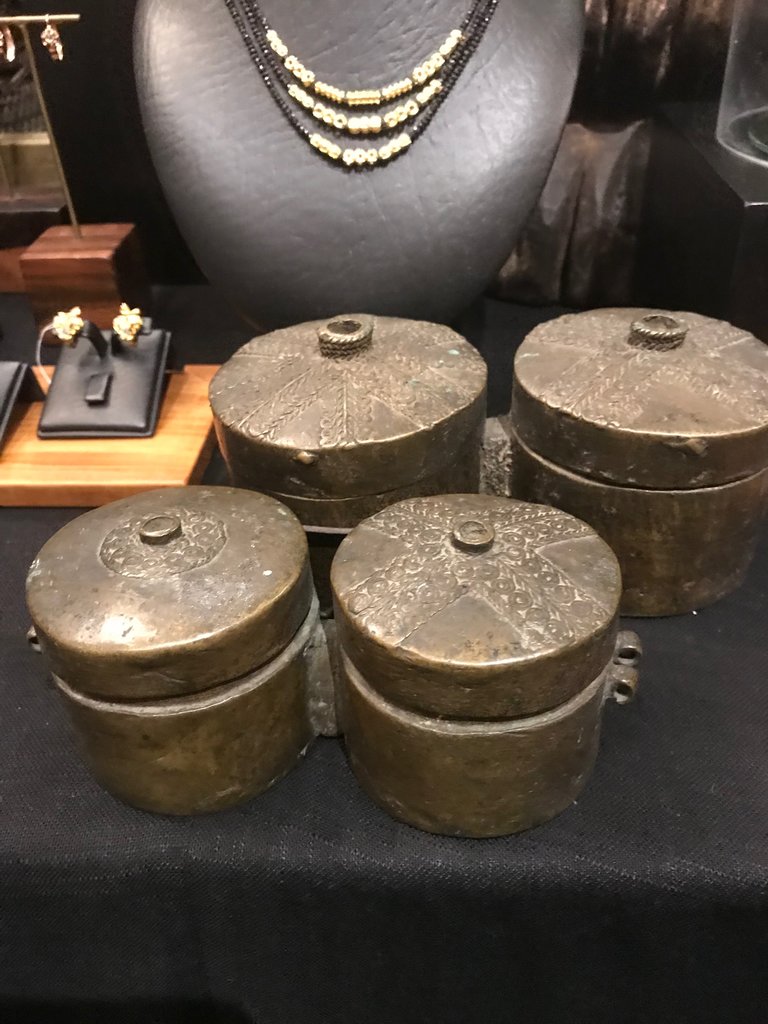 These containers from the south were originally used to store apog or lime. Apog is an ingredient in the making of nga-nga, added onto the betel leaf along with the betel nut. Today these containers can pretty much be used to store anything, or be kept as a reminder of social traditions past.
Small crystal decanter from Mentxaka
P6,900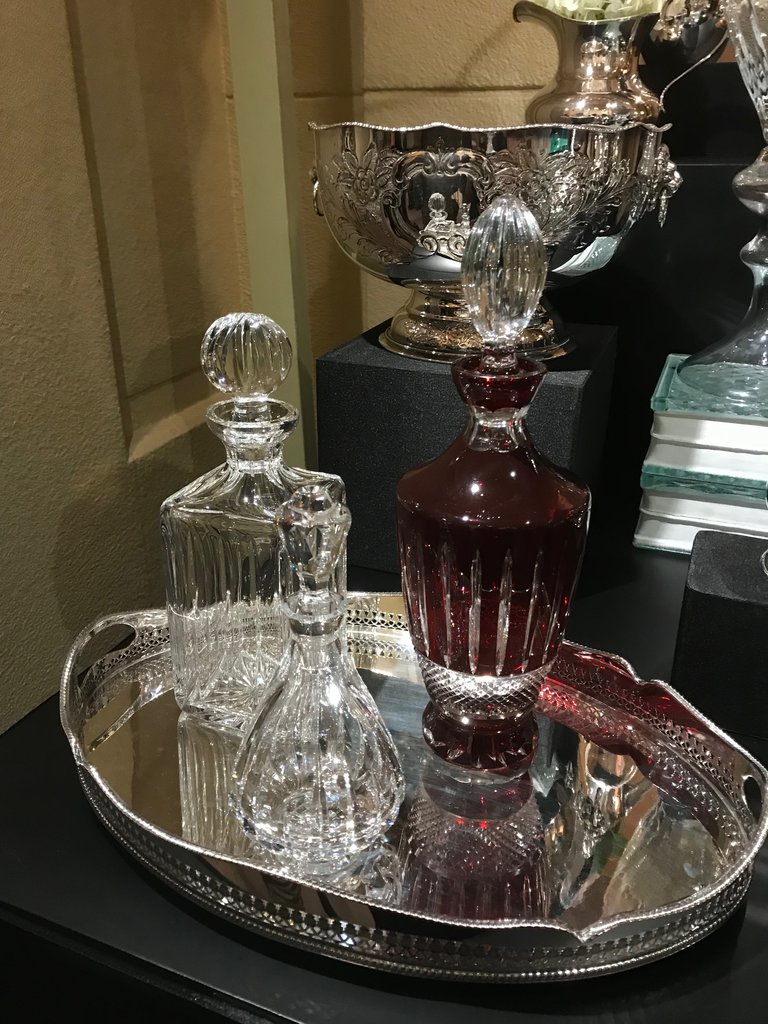 Mentxaka offers both antique and new dinner- and barware. The crystal decanters, for example, are new from Belgium.
Harlequin teacup and saucer from Bits & Bobs
P4,200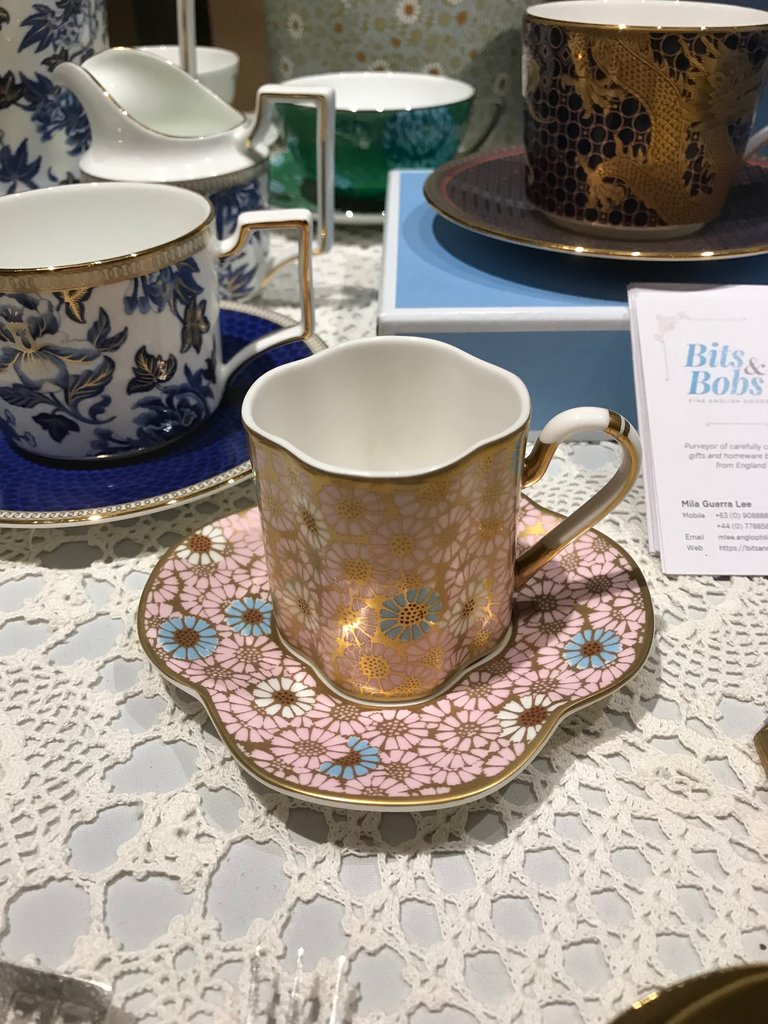 If you love your tea, you might want to look at this collection of teacups and pots. Featuring dainty, feminine designs, Bits & Bobs' collection is sourced from England.
Bonus! Silk, cotton, and linen vintage handkerchiefs from Maria Angelica Rare Finds
P2,600 (For 26 pieces)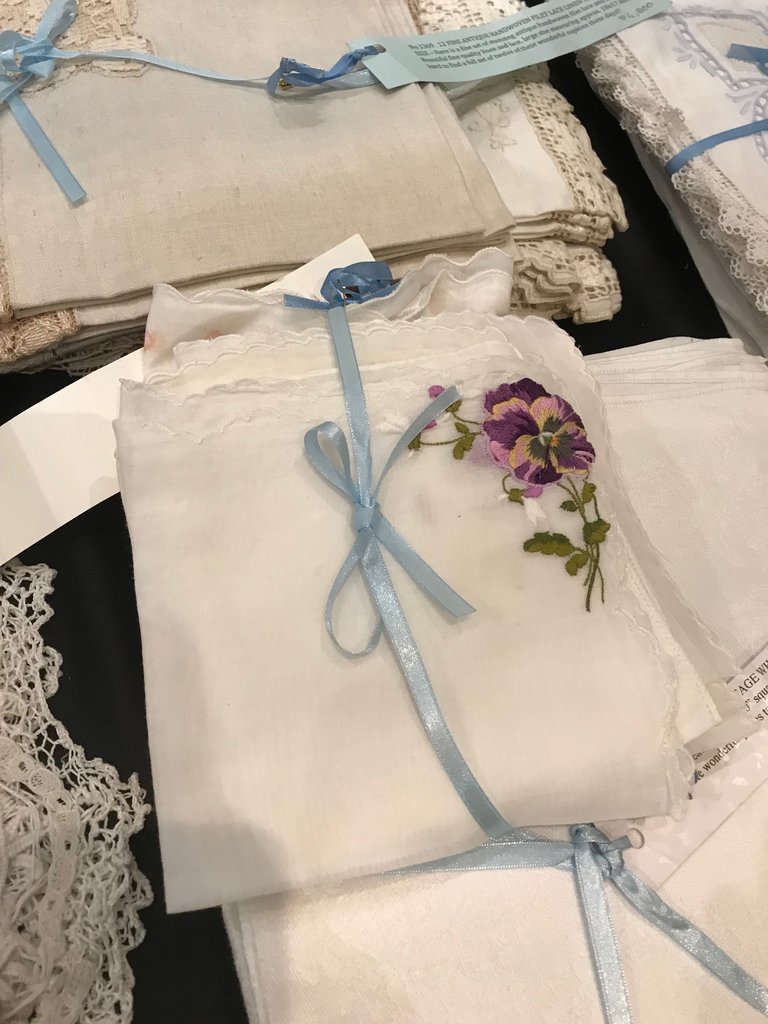 Although the source of the handkerchiefs—that is, its place and time of origin—are unverified, the handkerchief serves a great importance. This set of embroidered handkerchiefs feature 26 different designs, include scalloped edges and sown flowers.
Nonesuch runs from Oct. 27 to 29 at the Peninsula Manila.
Read more:
Before you judge, here's what really happened between Whang Od and Manila Fame
So you think you know your local weaves?
2017 appropriation lesson: Don't use sacred Ifugao textiles on your gown
Writer: PAULINE MIRANDA