From the makers of Art Fair Philippines and Art in the Park comes another fair, but this time one that'll showcase antiques, artifacts, and heirloom objects.
It's dubbed The Nonesuch Fine Collectibles and Rarities, and it's happening this Oct. 27 to 29 at the Peninsula Manila.
For its first run, people can expect to see "a selection of art, antiques, furniture, jewelry, maps and prints, rare objects, and other collectibles" in a space that'll be designed to look like a paseo or shopping center of old Manila. 
The Nonesuch will also gather the Philippines' top antique retailers. Among this year's lineup of exhibitors are Gallery Deus, Gallery Joshua, Gallery of Prints, Leon Gallery, Maria Angelica Rare Finds, Maria Closa, Natalya Ladgameo, Nicole Whisenhunt, Osmundo, Tawalisi Antiques, and Unang Panahon.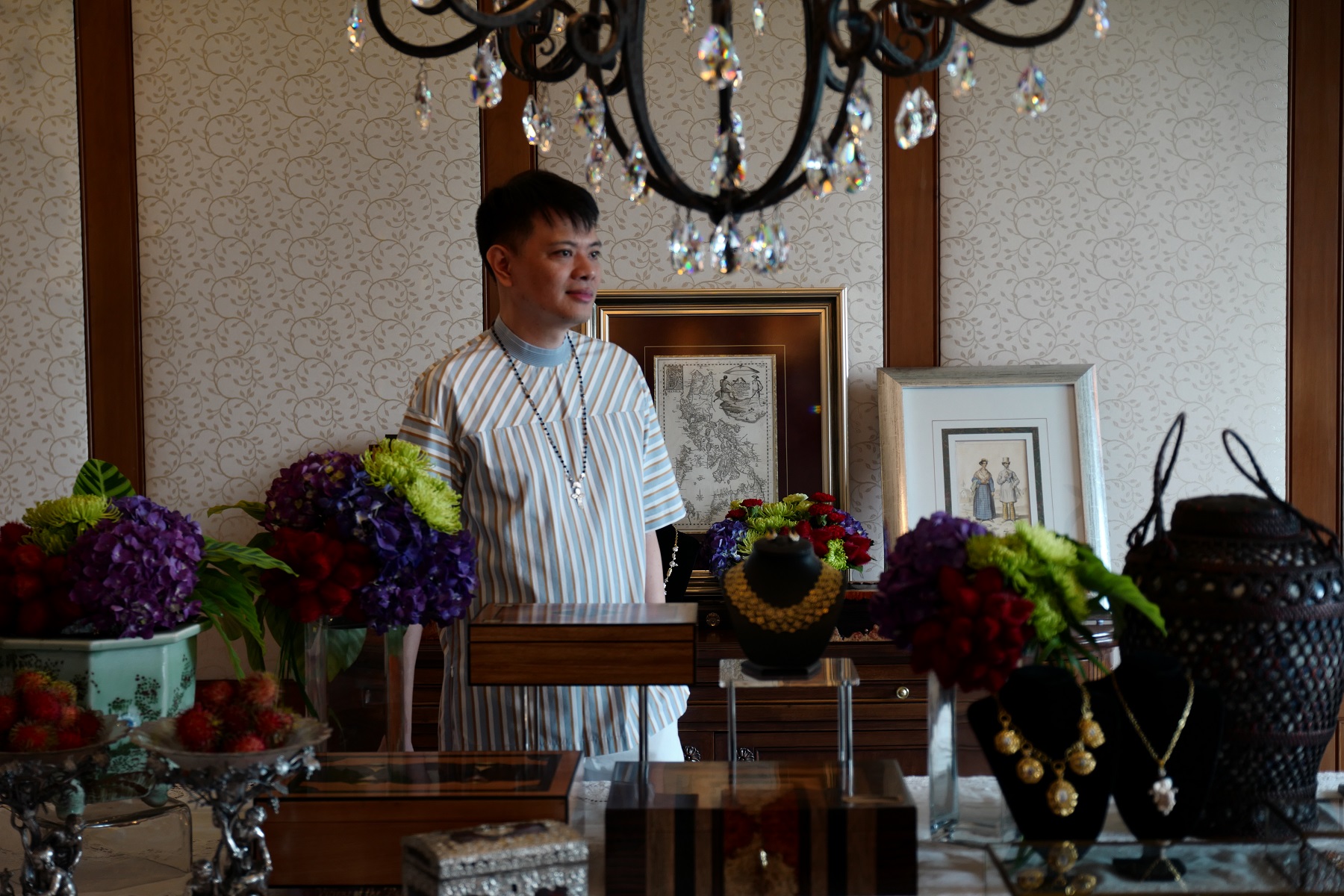 The best part for antique collectors? Items displayed will be for sale. You'll have the chance to own a piece of Philippine history, and it doesn't get anymore convenient than this one-stop shop kind of setup. Think a heritage flea market, but in a hotel, and of course, hefty price tags.
We've rounded up the rarest items you'll see from the exhibitors at the upcoming fair to give you a quick preview.
But before anything else, it's best to be reminded of the basics of cultural appropriation when faced with the exciting prospect of handling—more so owning—heritage or heirloom objects.
Know NOT to use heirloom weaves as mere tablecloths or curtains. Know the best place to display an ancient bulol or bulul; they are, after all, representations of guardian spirits or ancestors. And before using beaded accessories that took tribe elders decades to complete, learn first what they meant for the people who made them and how to properly wear them (if you can, at all).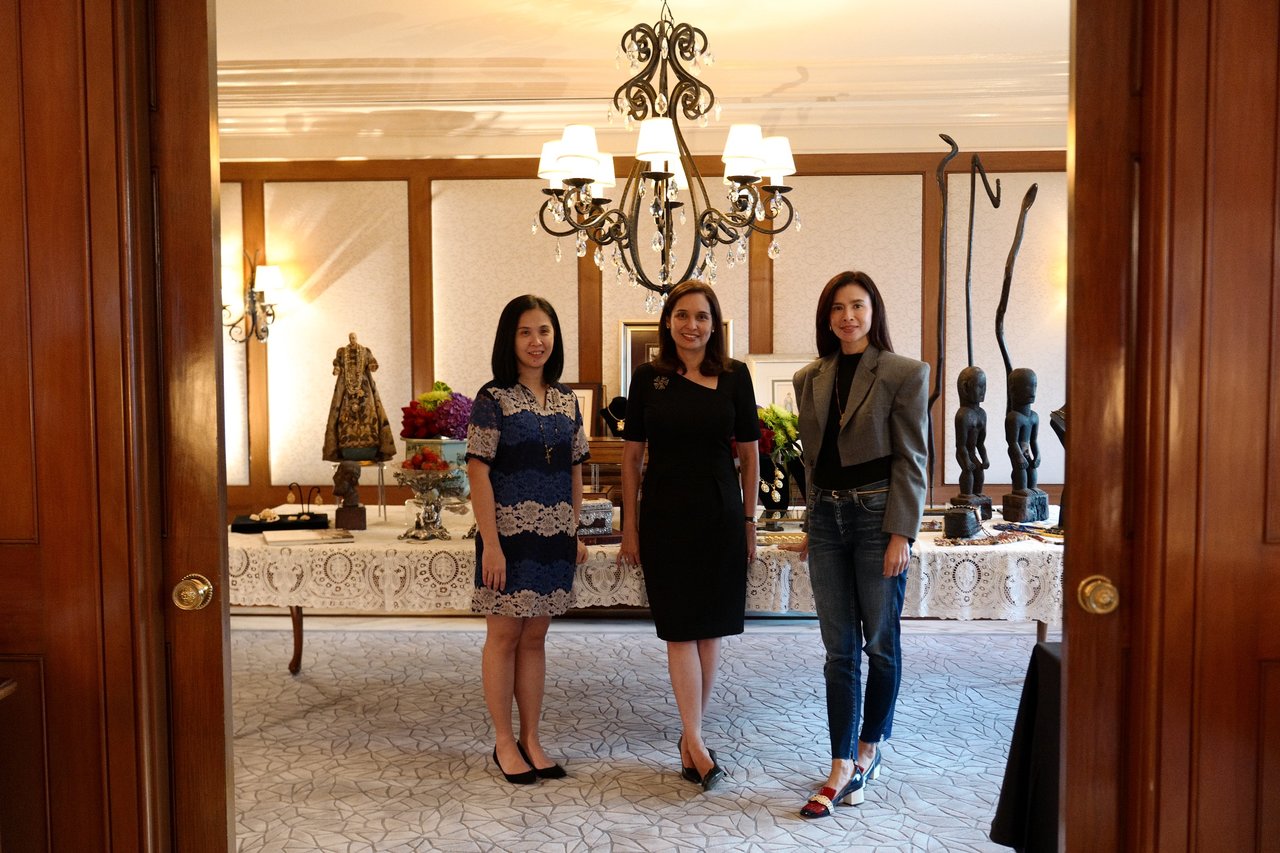 It's true: Money can buy you these important cultural properties. But all the money in the world can't buy the decency and sensitivity needed to respect these cultures on showcase. More than anything, I hope audiences treat The Nonesuch as an educational experience, and not just a retail haven for "fine collectibles and rarities."
While going around and selecting which items you can invest in, ask exhibitors to inform you about them as well. We met some of the exhibitors at The Nonesuch media launch and each of them had their own stories to tell. Remember, it's not just about purchasing an interesting conversation piece—it's about partaking of a culture.
With that said, here are some handsome examples:
The Kalinga Pilakid and the Itneg Akusan from Gallery Deus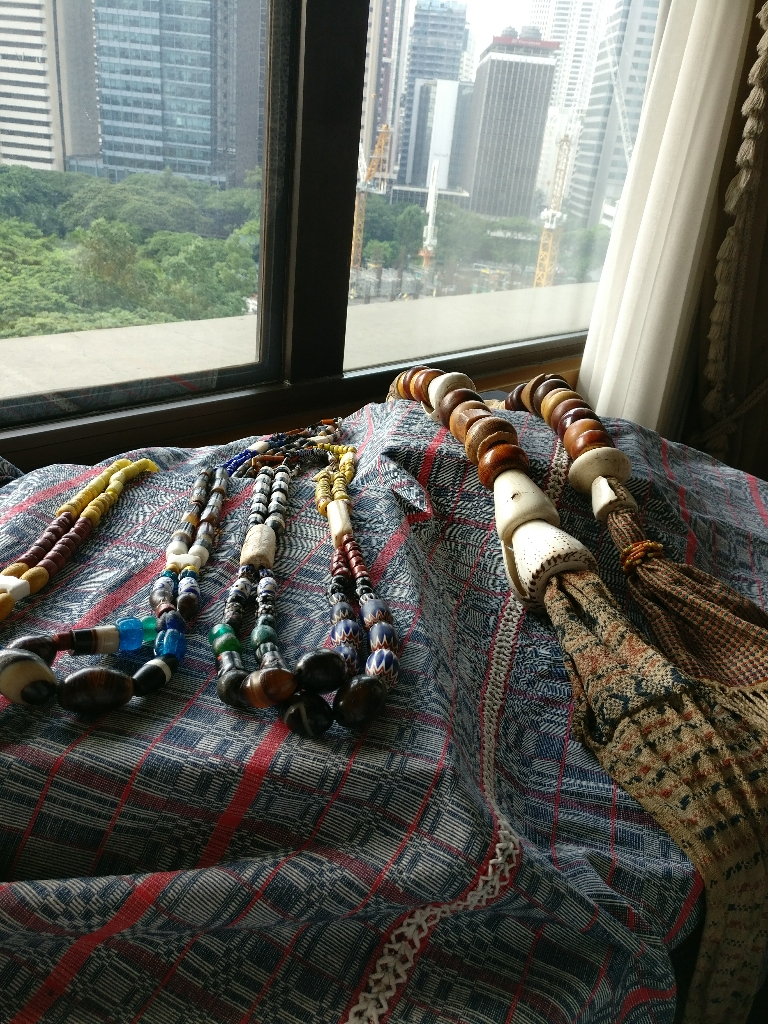 A pilakid is a necklace-like accessory donned by wealthy Kalinga women, usually worn diagonally from the shoulder to the first hip or below the waist (much like a sash). On special occasions, two pilakid would be worn, crisscrossed. The beads each pilakid is made of are all foreign beads acquired through decades of trading prime livestock and property. Therefore, it is not surprising to discover that some pilakid take an entire lifetime to complete. The estimated price of the pilakid in the photo above is P250,000.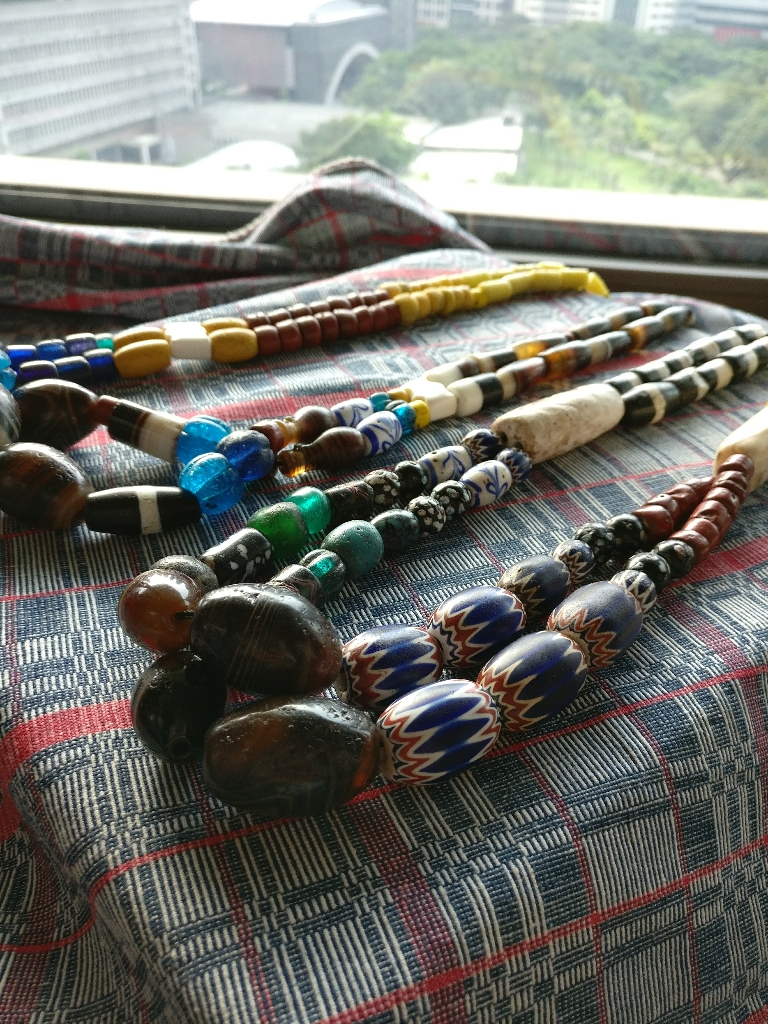 Beside the pilakid is the Itneg akusan from Abra. It's even rarer than the pilakid, notes Floy Quintos of Gallery Deus. Akusan are ritual pouches that shamans used to call upon spirits. They are made of shells, ivory, wood, and indigenous textile. Its price is available upon request.
Ming period Chinese porcelain jar with intact rattan Mayoyao weaving, from Natalya Lagdameo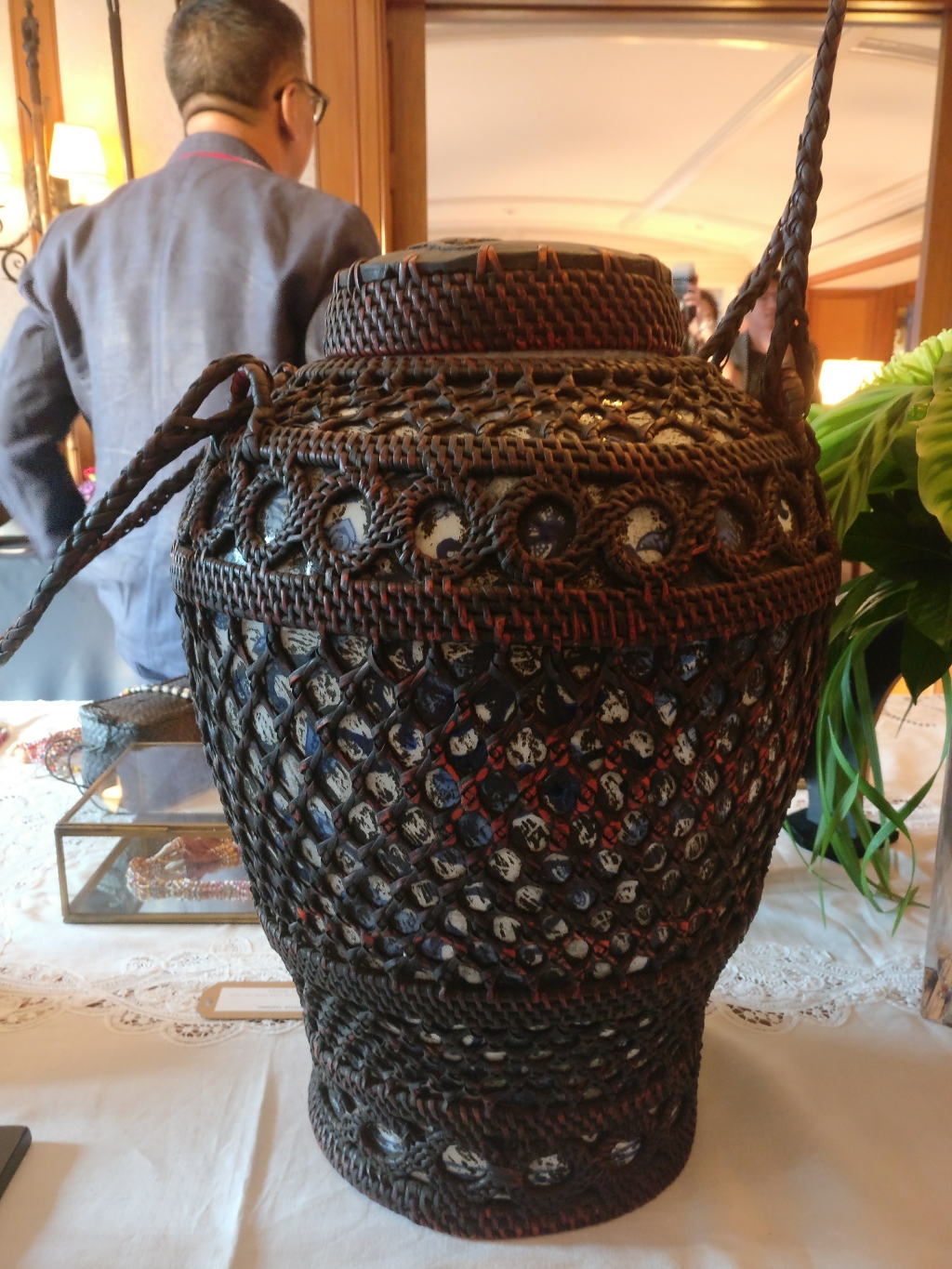 Obviously acquired from trade, this Ming period porcelain jar from Mayoyao in Ifugao is rare on its own as it is. What makes it even more valuable is the fact that it is encased in well-preserved rattan weaving, an excellent example of Ifugao craftsmanship. Lagdameo explains that it was used by the Ifugao as a container for tapuy or rice wine. Its estimated price ranges from P120,000 to P150,000.
Golden scapular medal and three-tambourine necklace from Unang Panahon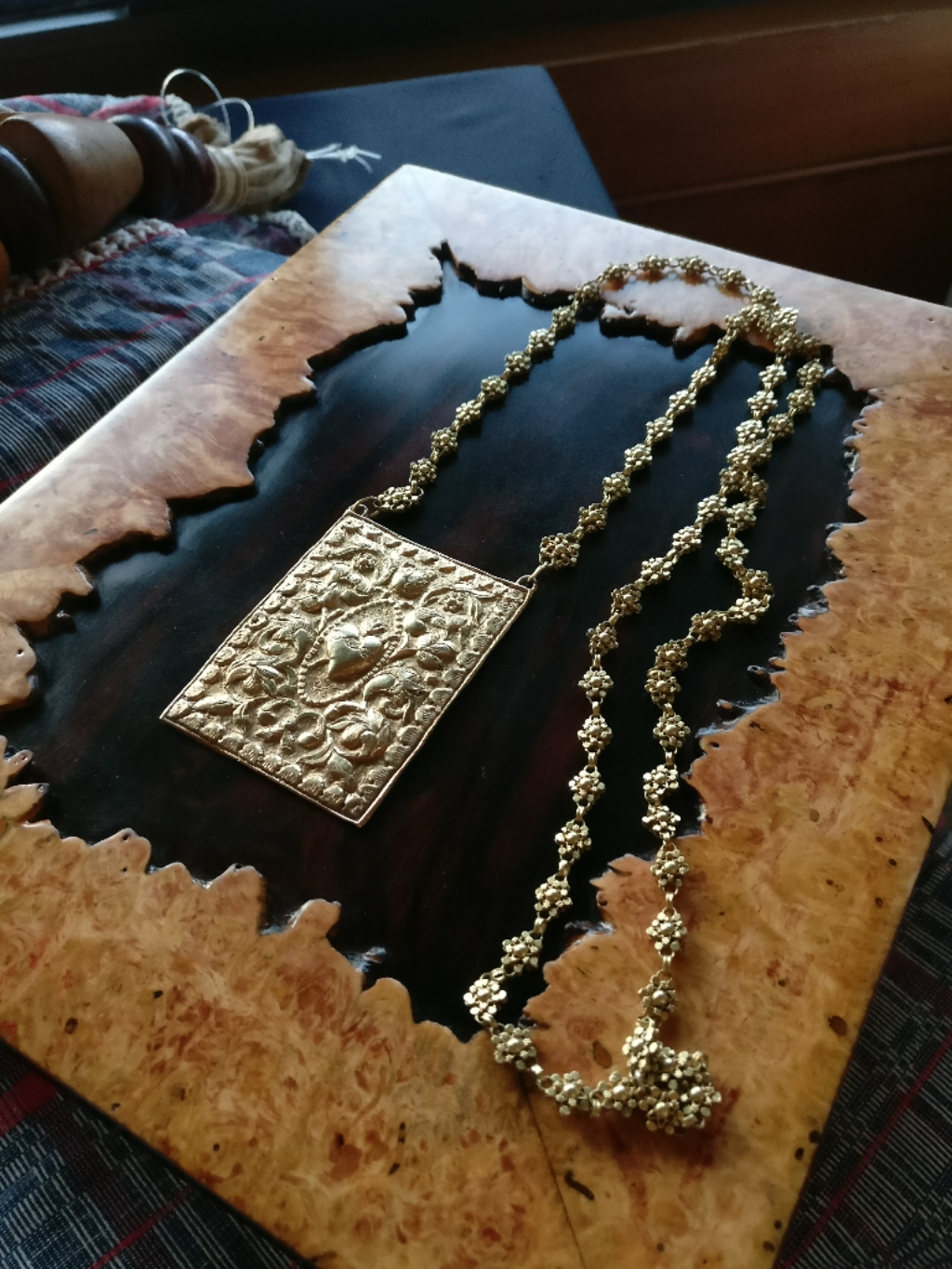 This Sacred Heart scapular medal is made from 18k to 21k gold. It's an heirloom item passed down from one generation to the next. Scapulars are typically fashioned from cloth, which makes this particular piece extremely rare. Because of this, the item won't be sold at a retail price. It will instead be open for bidding.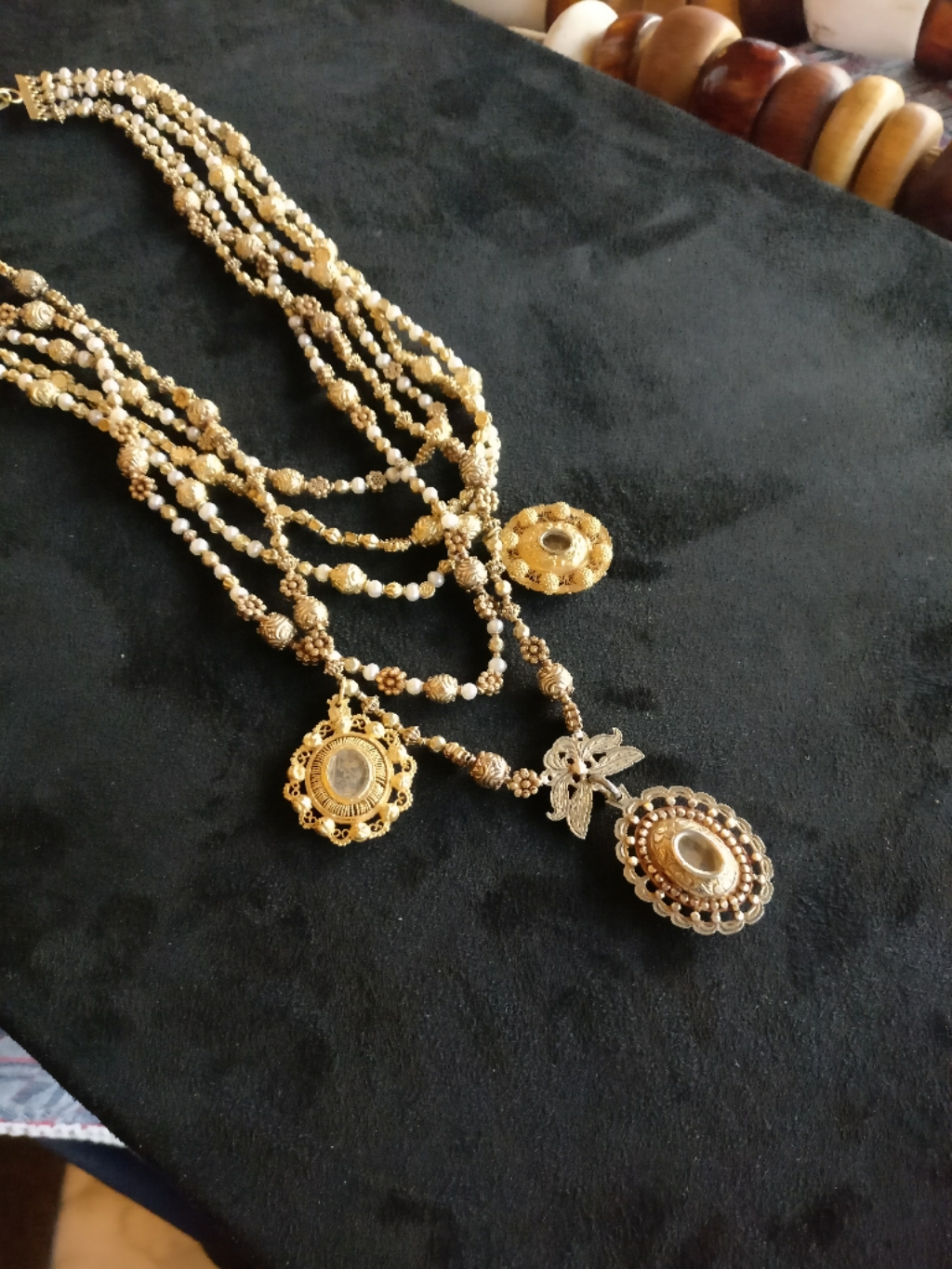 What makes this assembled gold necklace unique is it has three tambourine pendants. Unang Panahon offers this redesign service to patrons. This necklace will go for around P290,000.
Repurposed antique jewelry pieces from Maria Angelica Rare Finds
In the spirit of supporting slow fashion and sustainability, Gigi Burmejo of Maria Angelica Rare Finds uses repurposed antique objects to make new necklaces. Seen in her collection for The Nonesuch are broken pieces of a peineta or a Spanish ornamental comb, ivory carvings, 1920s miniature frames, and corrales. Prices are available upon request.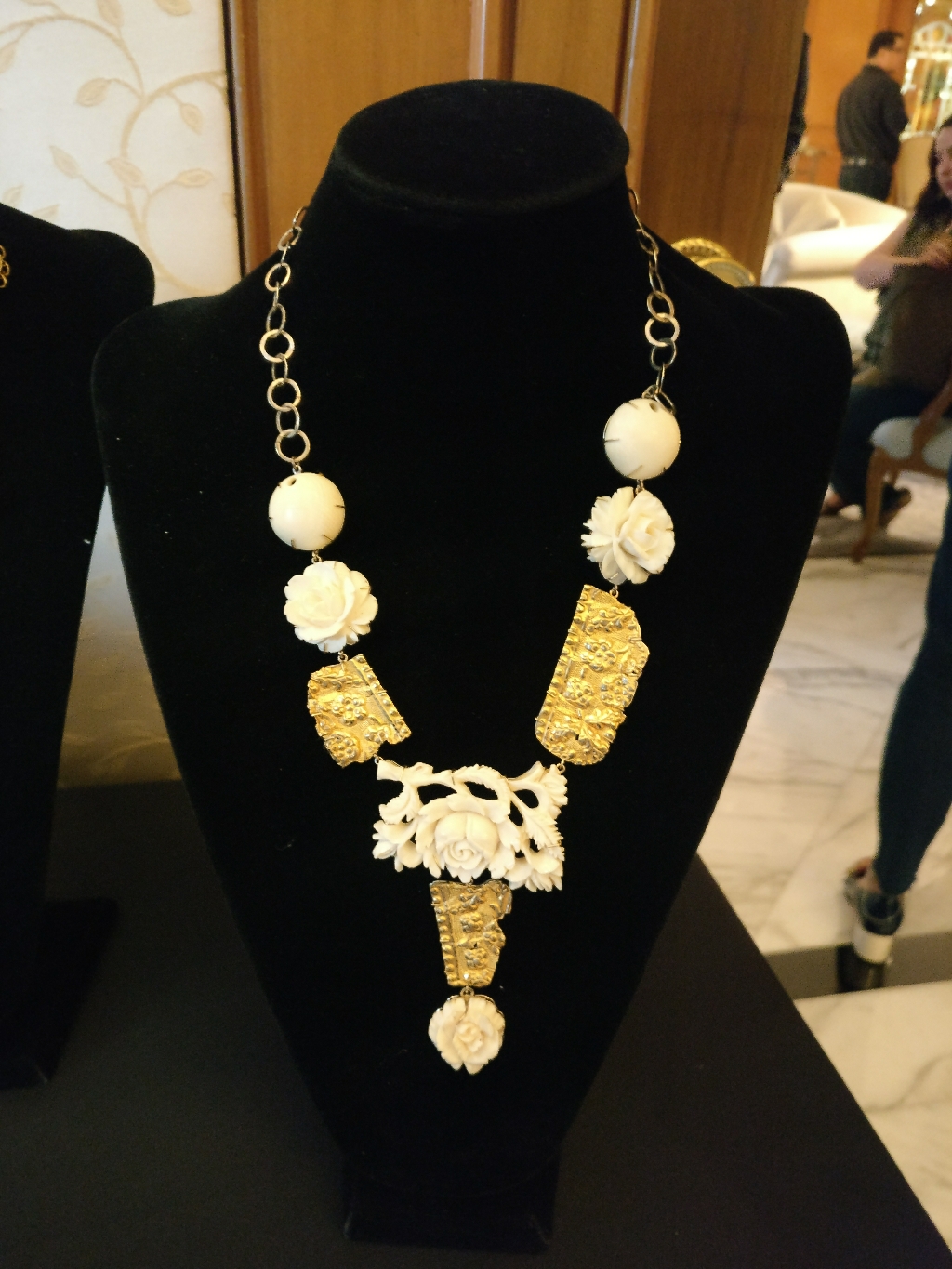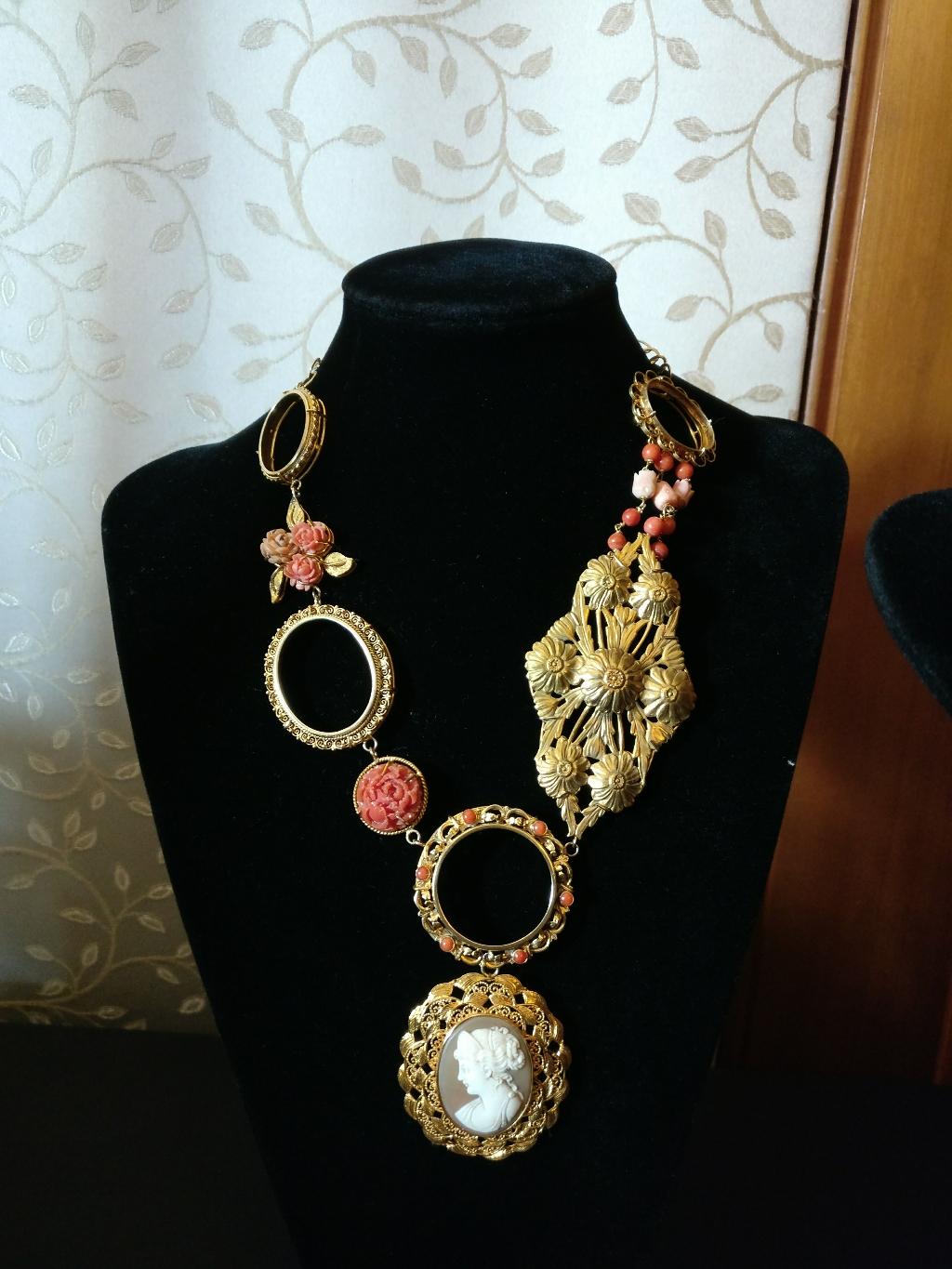 Maps and first edition books from Gallery of Prints
The Gallery of Prints has a 17th century, first edition book by German author Petro Probst on hand. The book, which does not come with its original cover, has been restored. It will be sold at an estimated P300,000 to P400,000.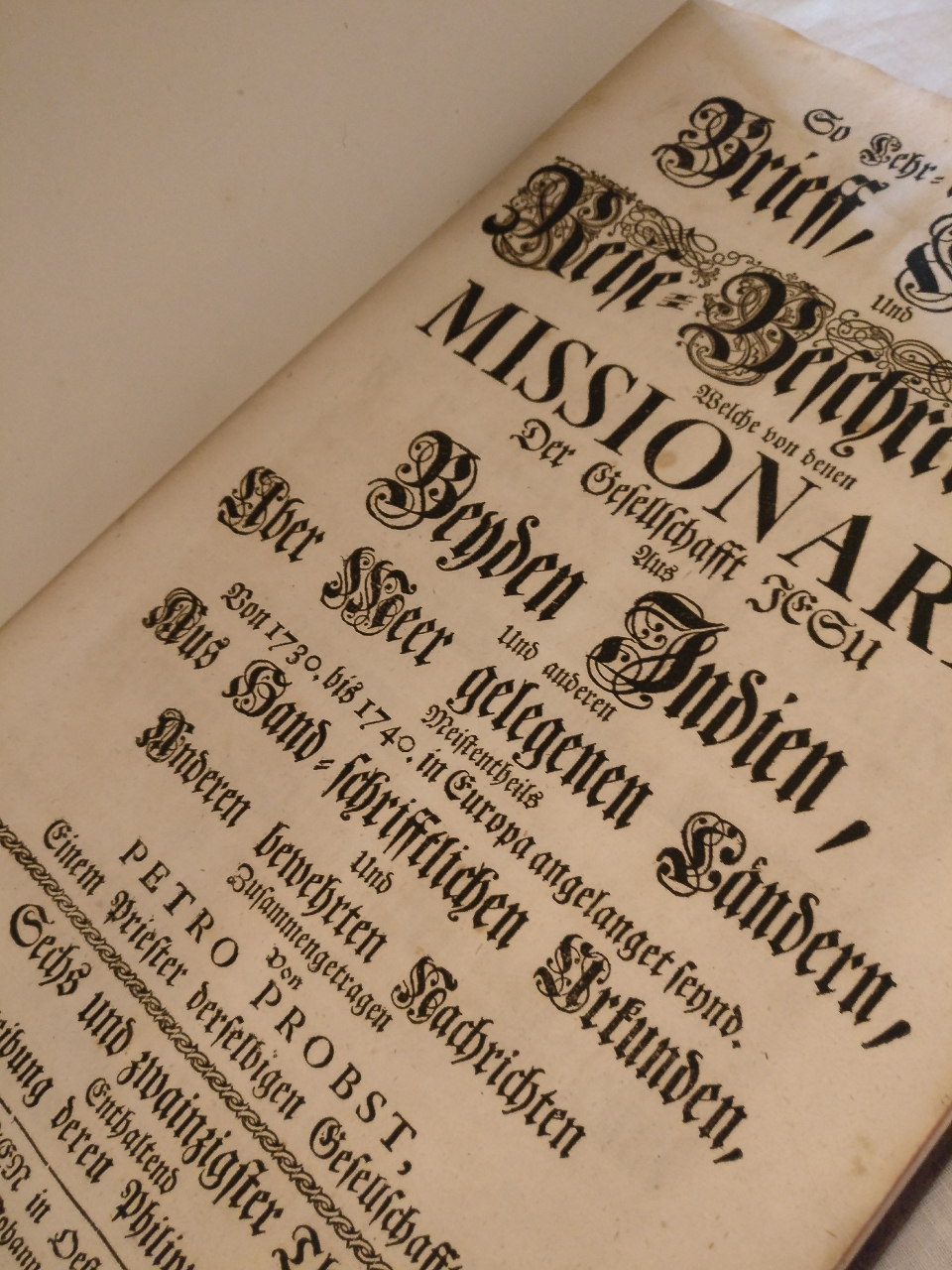 Another extremely rare piece from the same exhibitor is an 18th century map of the Philippine archipelago. With copper engravings, the map is priced at P495,000.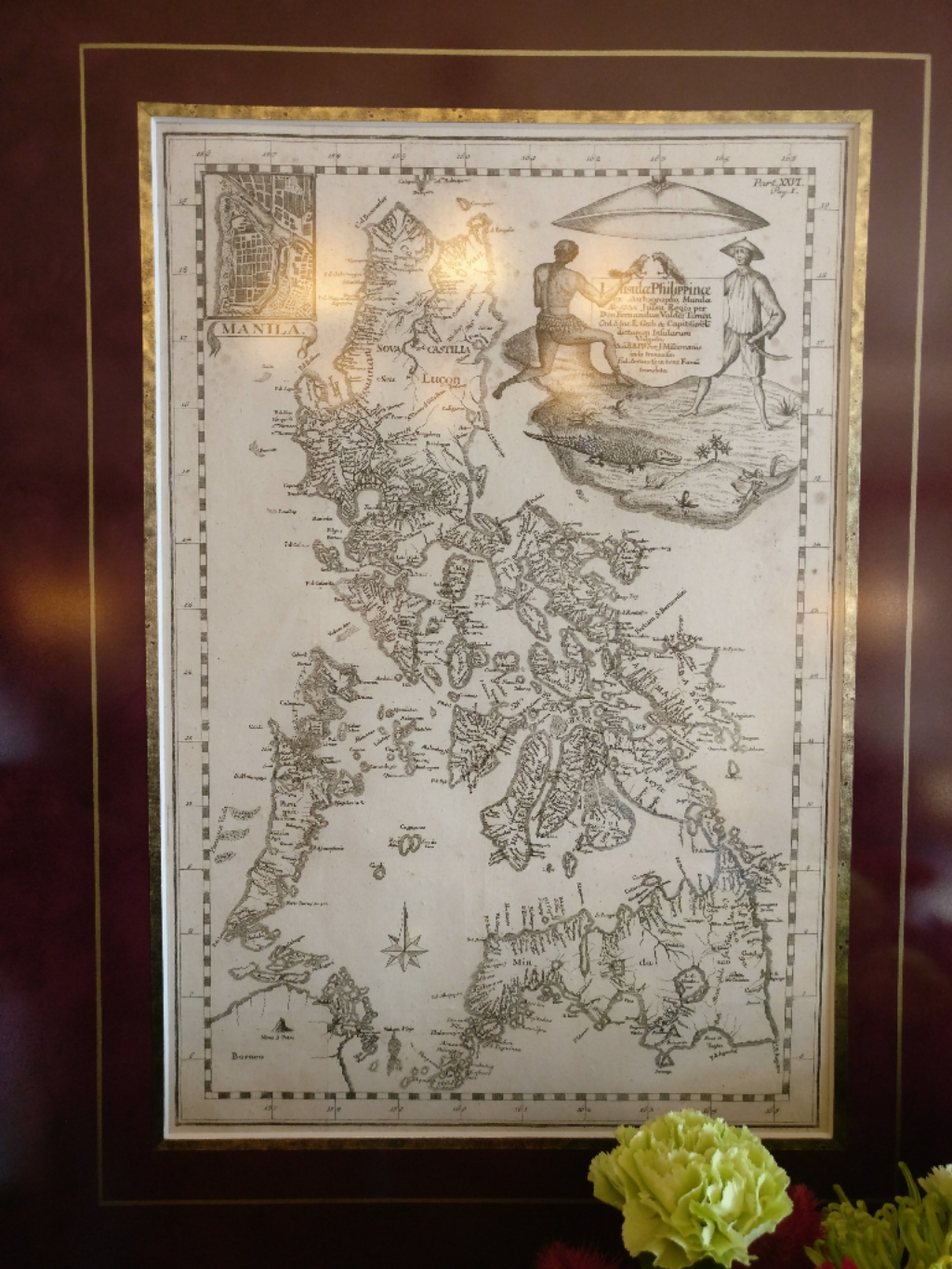 The Nonesuch also has an educational component, with talks that will tackle a wide range of heritage subjects:
Floy Quintos of Gallery Deus on the Ifugao bale
Heritage advocate, culture scholar, and National Archives executive director Ino Manalo on religious urnas
Historian and academic Ambeth Ocampo on collecting and stewardship
Read more:
2017 appropriation lesson: Don't use sacred Ifugao textiles on your gown
Indigenous designs by the T'Boli and Bagobo tribes shine during the Katutubo Pop-up Market
A survival guide for this year's Art in the Park
Non-traditional art forms abound in this year's Art Fair
Header image courtesy of The Nonesuch
Writer: ALYOSHA J. ROBILLOS