Good news as we enter Alert Level 1 today in Manila: Art Fair Philippines 2022 is happening later this month, with a mix of physical and virtual exhibitions and events. The organizers call this year's edition a witty "IRL and URL" hybrid.
Happening from March 23 to April 1, the main physical exhibition space will now be set at the more open-air Ayala Triangle Gardens, along with gallery venues all over Metro Manila. There will be a total of 46 local galleries, 6 international galleries, and 2 NFT galleries joining the exhibition.
Art Fair also plans to gather regional art groups to join the fair. The featured groups are Ibagiw Art Fest x Gallery 2600 (Luzon), VIVA ExCon Dasun Bacolod x Orange Project (Visayas), Langgikit x Museo De Oro x Art Portal Gallery (Mindanao), and Liwag-diwa x Gallery Down South (Mindanao).
Aside from the exhibitions at the Ayala Triangle Gardens, art installations will also be presented at the Ayala Tower One fountain area. These installations cover the Art Fair's Projects and Photo sections.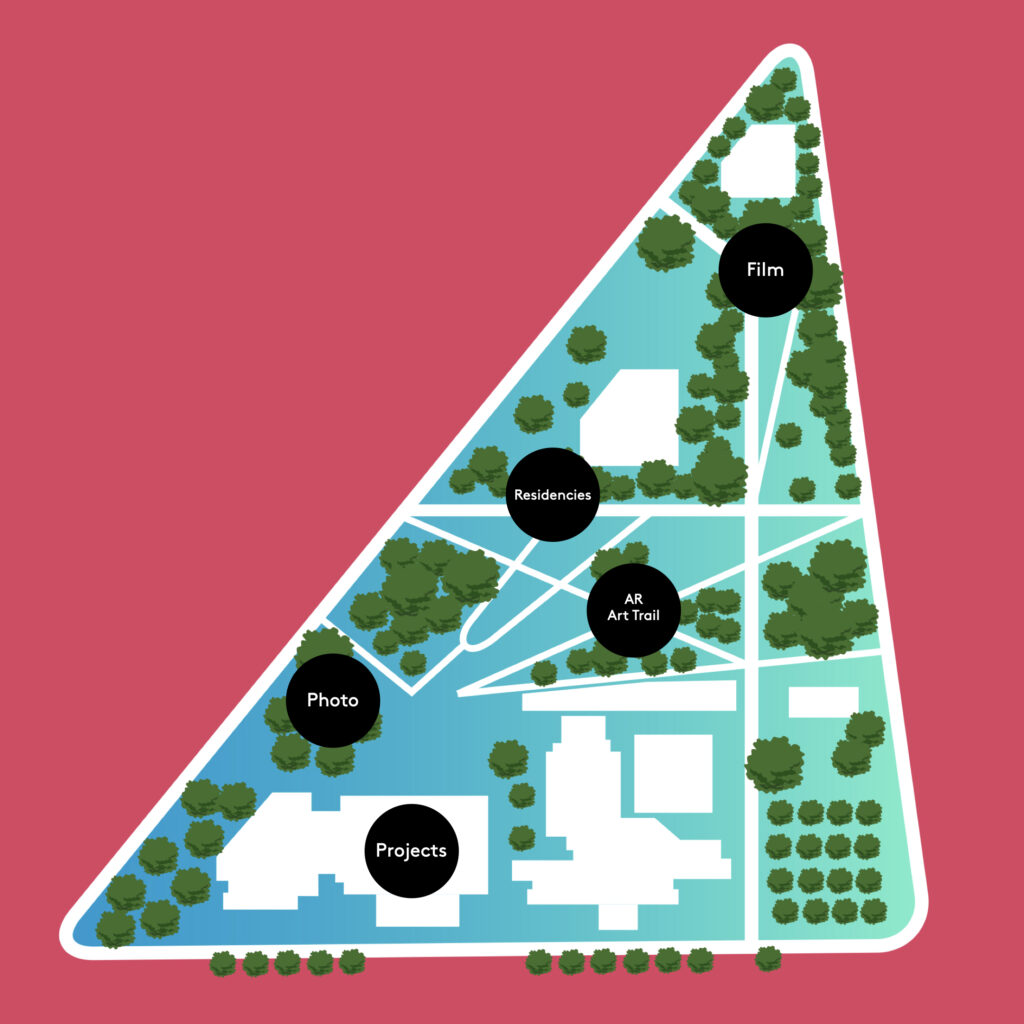 Beyond Ayala Triangle
A new feature of this year's Art Fair is their Gallery Hops, which aims to encourage Art Fair goers to visit the various partner galleries all through the metro.
Beyond the exhibitions at the main space, visitors can also view other artworks at the open galleries. The schedules and locations of which will be posted on Art Fair's website.
[READ:
The definitive guide to Manila's museums and galleries
]
Back at the Ayala Triangle Gardens, Art Fair visitors can also follow an interactive augmented reality (AR) art trail, which features artwork by Leeroy New, and a story by author Eliza Victoria. The art trail is curated by Daata, and can be accessed through the Daata AR app.
Online features
On the virtual front, gallery walkthroughs will be viewable through the Art Fair website on March 23 and 24, while talks and panel discussions in partnership with the Ateneo Art Gallery, Museum Foundation of the Philippines, and the Embassy of Spain are also scheduled daily throughout the duration of the fair.
Visitors can also create an account at the Art Fair website, where they will be able to see and set schedules with galleries and the various Art Fair events.
The website's art viewing feature has also been expanded this year, as visitors can now also select a "view on a wall" function, which shows the 2D artwork mounted on a virtual wall with its respective dimensions.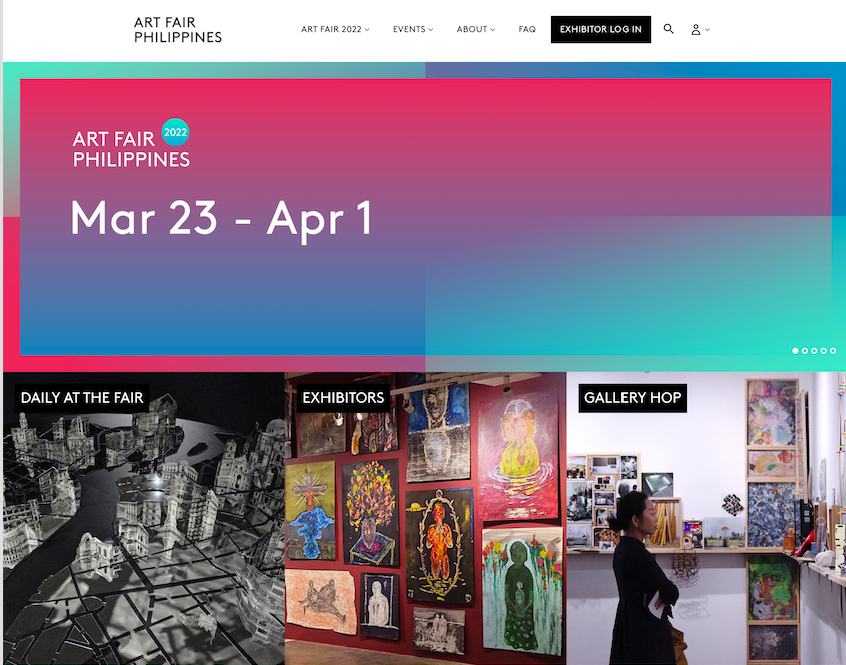 A total of 46 exhibitors are joining this year's fair. Among these are local galleries 1335Mabini, Altro Mondo Gallery, Art Cube Gallery, Art Elaan, Art For Space, Art Underground, Art Verite Gallery, Artery Art Space, Avellana Art Gallery, Boston Art Gallery, CANVAS.PH, District Gallery, Eskinita Gallery, Galerie Roberto, Galerie Stephanie, J Studio, Kaida Contemporary, León Gallery, Luzviminda, Modeka Art, MONO8 Gallery, Paseo Art Gallery, Pinaglabanan, Qube Gallery, Salcedo Private View, Secret Fresh, Silverlens, Strange Fruit, The Crucible Gallery, Tin-Aw, Metro Gallery, White Walls Gallery, and Ysobel Art Gallery.
There will also be exhibitions from galleries in Asia and Europe, and from the crypto space: Art Agenda (Singapore/Jakarta), Gajah Gallery (Singapore/Yogyakarta), Mayoral (Paris/Barcelona), Yavuz Gallery (Singapore/Sydney), Gallery Kogure (Tokyo), YOD Gallery (Osaka), and NFT galleries A/Terhen and Cyber Baat.
Art Fair Philippines was founded by Trickie Lopa, Lisa Periquet, and Dindin Araneta in 2013. The annual fair boasted tens of thousands of visitors pre-pandemic. Previously located at The Link Carpark, the fair has evolved into a virtual event last year due to COVID-19 restrictions.
The fair has also expanded into a ten-day event, giving fair-goers ample time to explore the entire Ayala Triangle Gardens exhibition space. (Pro tip: If you want some art appreciation but you're still wary of crowds, take advantage of the Art Fair's online gallery tours so you can narrow down the spots you'll be visiting. While you're at it, sneak in listening to the talks in between gallery hops.)
Specifics on ticketing, viewing schedules, and more will be announced at a later time, subject to safety officers' recommendations, the Art Fair organizers said. For more information on Art Fair Philippines 2022, visit their Facebook and Instagram.