Our earliest memory of wearing a uniform is in school. That's what uniforms are for anyway, to signal our belonging to a collective (a school, a company, an army, etc.), unlike individual clothing, which aims to express individuality (among other things).
Work is another uniformed setting. Work attire is even figuratively grouped by collar colors: white for clerical and administrative workers, blue for the working class/manual laborers, pink for service industry workers, and so on.
Then there's the idea of a personal uniform, a set of clothes not prescribed but worn out of a sheer desire to establish an identity through monotony and repetition. "Not uniforms as we literally perceive it when we hear the word… but effectively true, metaphorical ones," says Belgian designer Raf Simons, whose regular regalia includes black Prada pants, an untucked shirt, and his favorite shoes of that time, which changes every one or two years.
One can argue that sticking to these dress codes can alleviate the need to own several clothes. After all, all we have to dress up for are weekends and the moments before and after we log in and out of work or school. In this premise, uniforms can be an antidote to the fashion industry's overproduction problem.
Except it's more complicated than that.
Uniforms are not that different from regular clothes
Let's first consider the scale at which uniforms are worn, just for work this time. In the country alone, over 40 million Filipinos as of 2021 are in the labor force. A sizable number of them are required to wear uniforms, especially those in the service and industry sectors.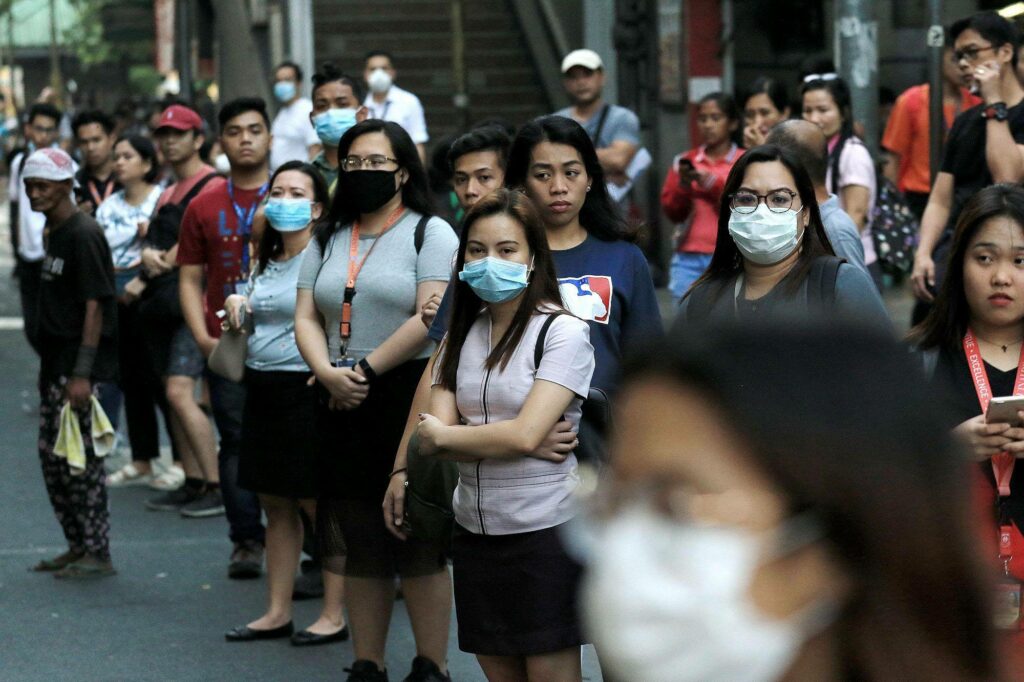 Factoring in changes in employment status, regular branding updates including uniforms, and bodily changes (like maternity and weight), an employee will change uniforms every so often. And unlike regular clothes, there's not exactly a market for used work uniforms—unless the company's visuals have been co-opted in recent years by a hip fashion brand, therefore, creating a demand for actual uniforms to be worn as regular clothes. Think Ikea uniforms and their appeal to fans of anything retro.
In this regard, corporate uniforms follow the same linear model of production as fast fashion.
This was image consultant Tati Fortuna's realization after years of creating custom-made uniforms for airlines, integrated resorts, hotels, and restaurants with hundreds, if not thousands of employees.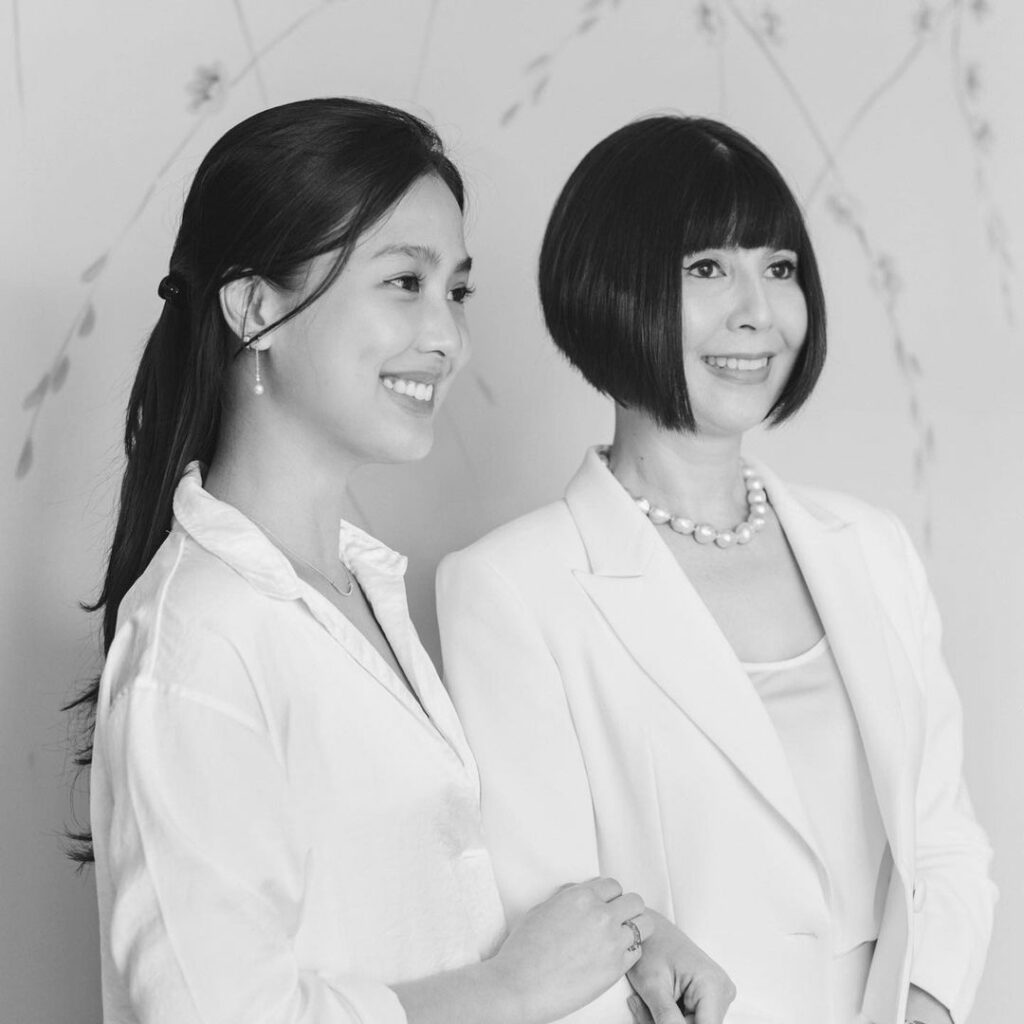 "It was my responsibility, that's how I felt supplying all these uniforms," she told Nolisoli.ph over a video interview. "Can you just imagine all the uniforms and in the end, where does it go?"
The short answer is, much like any other discarded pieces of clothing, to the landfills, where depending on the material, it can take between 20 to 200 years to decompose—if at all. (It's a known fact that synthetic fibers only break down to smaller particles (microplastics) that linger and make their way to water systems). Those made of 100 percent cotton, for example, will biodegrade relatively faster than synthetic fabrics like polyester, which is a prized material in corporate uniform design for its durability, according to Tati.
Never mind the resources (water, energy, labor) it takes to create these fabrics in the first place. Polyester, for one, is derived from petroleum, a non-renewable resource.
But what if there was a better alternative, one that doesn't require as many resources to make? Or even better, makes use of what we already have and not virgin materials?
Sustainability for individuals and corporations
This is Tati and her daughter Carmela's primary motivation when they started Ucycle, a corporation that designs and manufactures corporate wear, workwear, and uniforms with sustainability at the fore.
Just like her mother, Carmela is familiar with the clothing industry from working within its supply chain. Right out of college, she joined a popular Japanese high street fashion brand where she was in charge of individual shop management, from profit and loss management, sales, and inventory planning to visual store merchandising and staff development.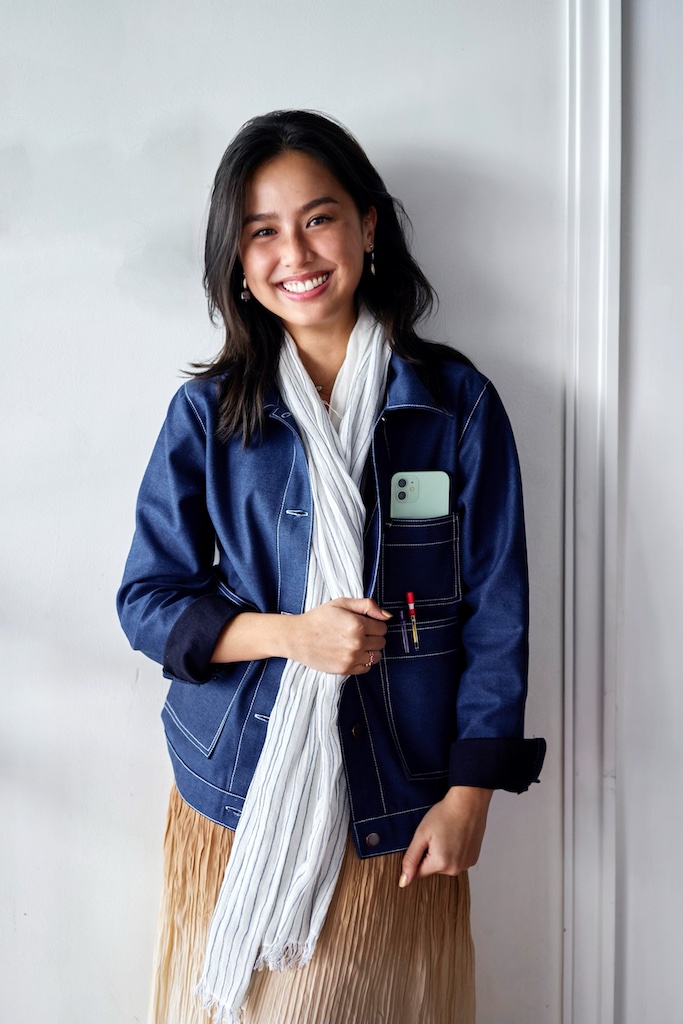 Even at a young age, she is just as involved as her mother in the business. She's fluent in "sustainability speak," like any 20-something who came of age during humanity's collective climate change awakening, and felt the need to take action for future generations, even through small individual acts. If Tati is well-versed in dealing with corporate clients, the younger Fortuna is a marketing genius who combines her background in visual merchandising with an adept understanding of modern trends.
For Ucycle's launch collection called R3NU: R3Denim (read as "renew"), a line of made-to-order, workwear-inspired denim staples—work jacket, carryall, and apron, all made of deadstock and lived-in fabrics of the client's choosing—was her idea to tap into individuals despite Ucycle's business-to-business approach. It was a hit despite only being marketed in an almost "if you know, you know," limited capsule kind of way.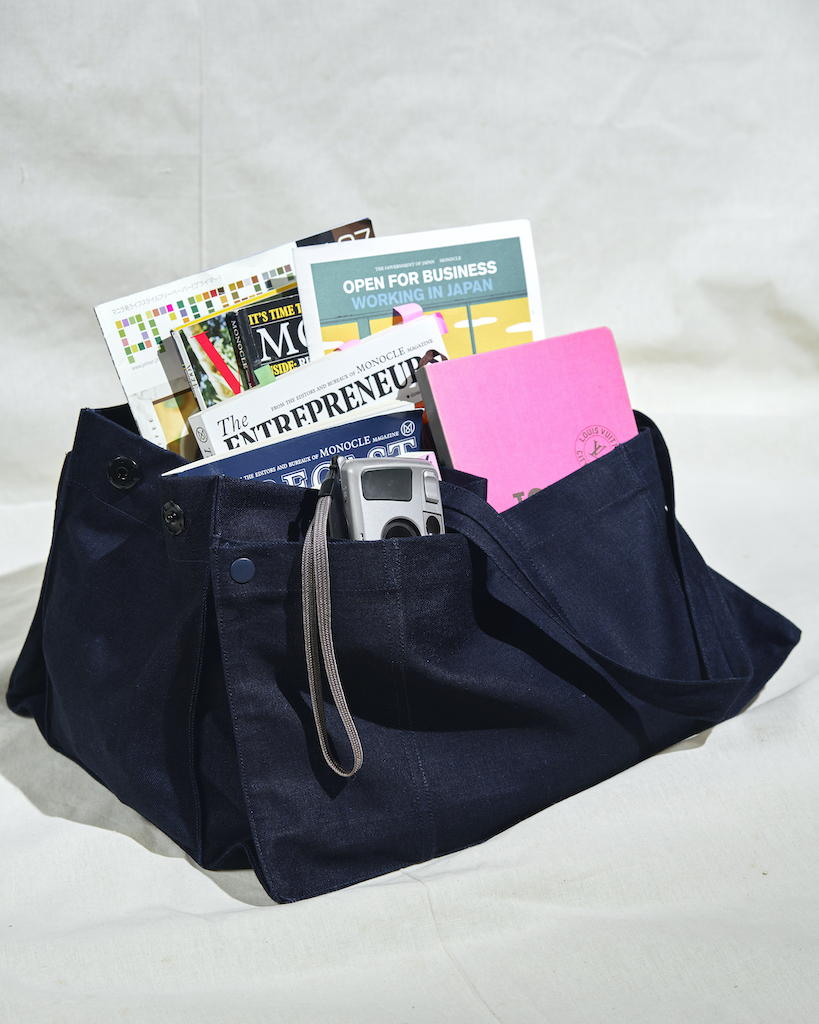 "I feel like we have to have actual individuals, not just corporations, understand what circularity is, and at the same time, offer products to them that are functional, practical, and useful, but only in limited amounts and for real people to purchase," Carmela said.
In the end, it still worked to Ucycle's advantage even though it is not their main business. To Carmela, it's effective because it helped "humanize" the brand to business clients. It showed that there's interest in bespoke upcycled pieces on an individual level, something perhaps corporate brands can tap into.
For Tati, on the other hand, it was more straightforward: Ucycle had to have a clear solution to offer and that manifested itself in the form of a takeback program. After all, it's one of the three pillars of the 2020 Circular Fashion Pledge, a collective of fashion brands committed to a circular model of production and consumption, which they are a part of. The other two are increasing recycled content and designing for durability. All are to address the United Nations' Sustainable Development Goal 12, which has a target to substantially reduce waste generation by 2030.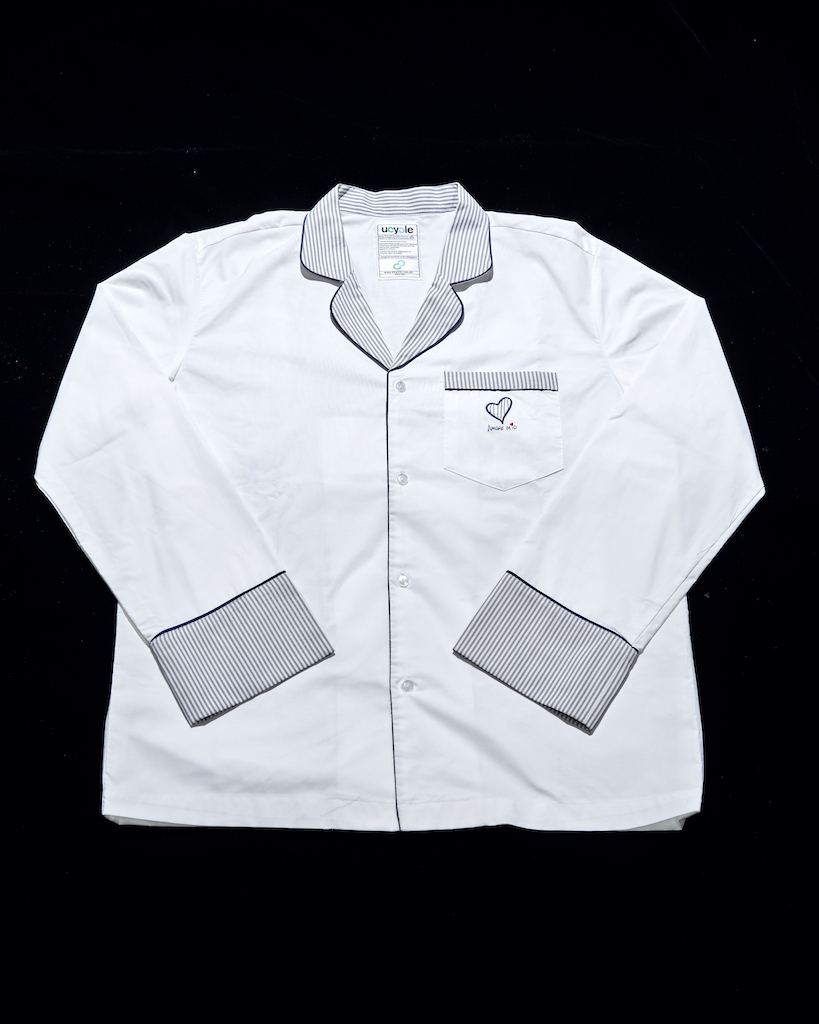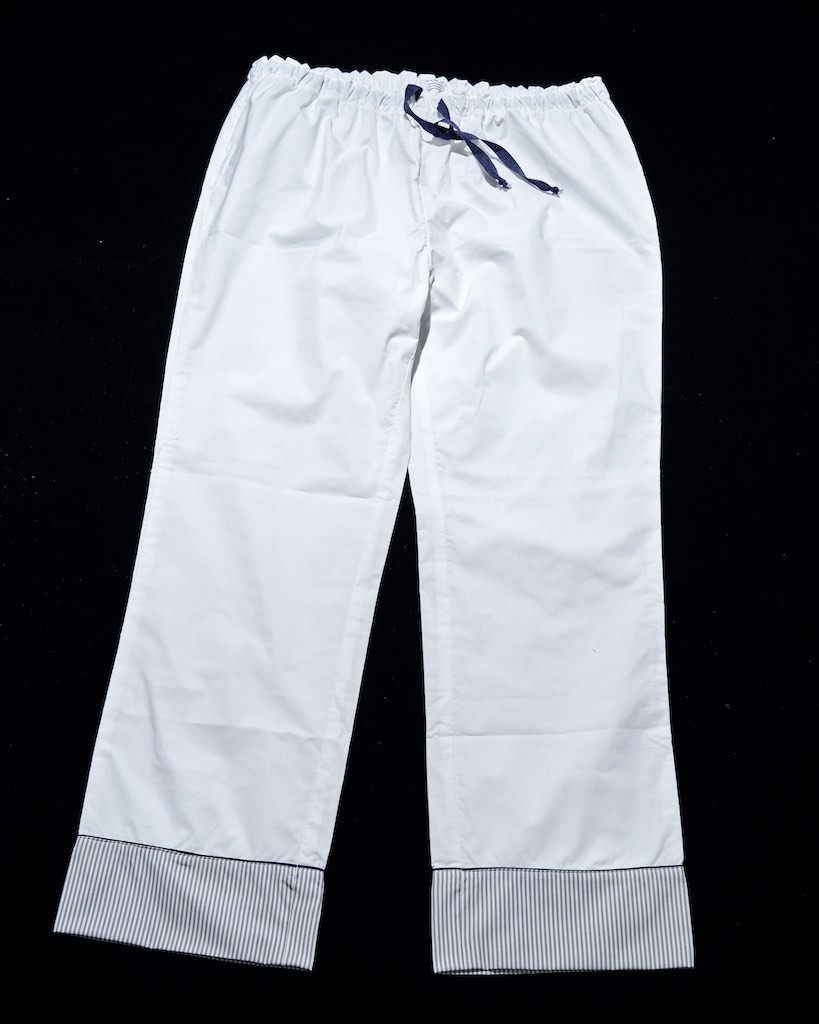 "We take old uniforms back and recycle them for you. You can reuse it in your establishment for items that are useful," Tati said.
What do they do with old uniforms? These are stripped, rewoven, and turned into bags and slippers. It's not limited to uniforms, too. For one hotel client, Ucycle took back used bed linens and remade them into pajama sets for guests.
From plastic bottles to polyester
Another option that Ucycle offers clients looking to embrace sustainability is RPET or recycled polyester from polyethylene terephthalate (PET) bottles.
PET is the most commonly used kind of plastic utilized in bottles and packaging, among other things. The thing though is it's derived from extracted crude oil, a non-renewable resource whose process is very environmentally damaging. But if there's any upside to it, it's cheap, relatively easy to recycle (given the right facility), and durable—which is also its red flag. It's so durable that it will take approximately 450 years for it to decompose.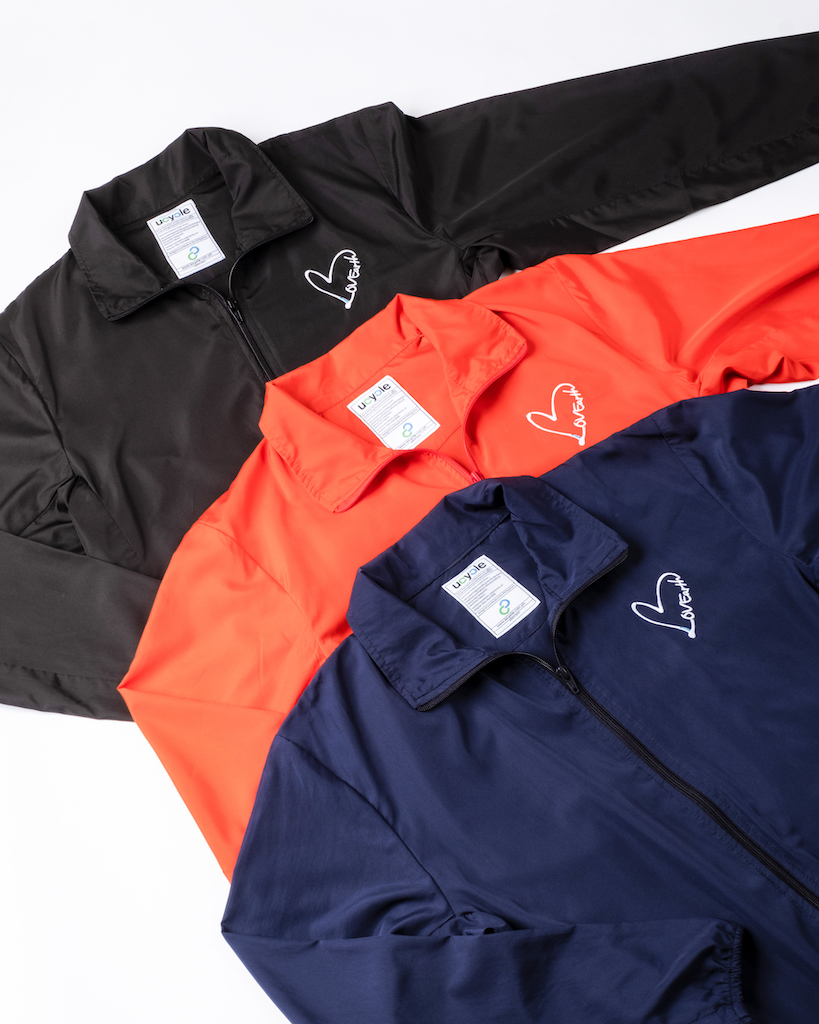 You've probably heard of this technology—the latest green technology to be worn out by fast-fashion chains—where plastic bottles are diverted from oceans and landfills and spun into polyester used to make clothes, bags, and other consumer goods; in Ucycle's case, into corporate wear like jackets and masks that companies can emblazon with their logos and whatnot.
How is RPET made? Carmela explained that after collection, the bottles are shredded and transformed into pellets. These are then spun into yarn. "Essentially, depending on the need of the fabric, the yarn is woven and dyed using also environmentally responsible processes to create the textile."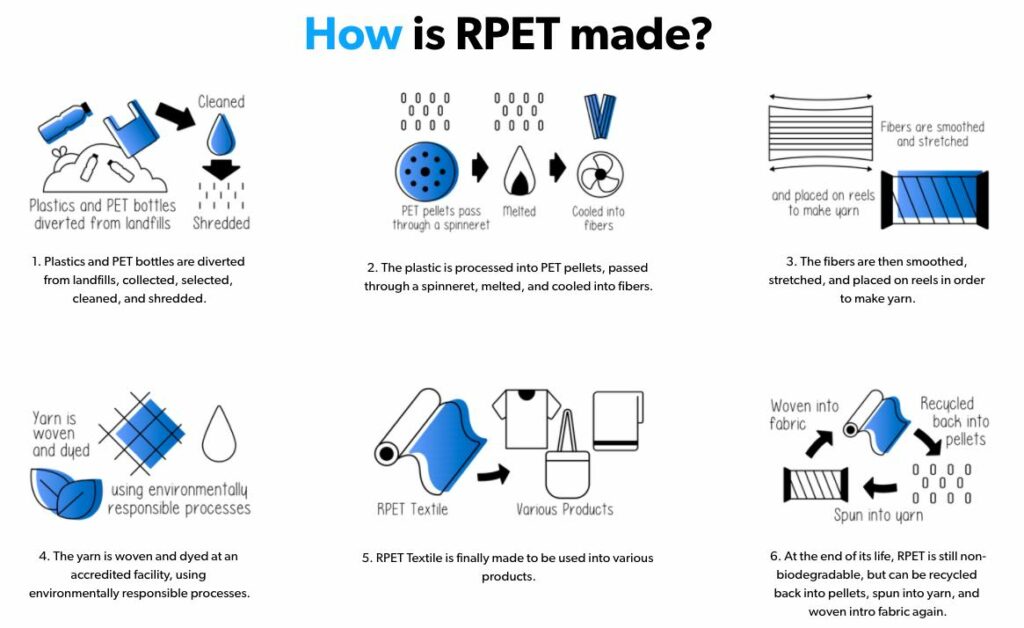 At least that's on Ucycle's supplier's end. There are no known local manufacturers of RPET, so Ucycle relies on overseas suppliers. (However, Carmela cites the Department of Science and Technology's Philippine Textile Research Institute's work on developing natural fibers.) Nevertheless, the Fortunas use materials that are certified by international regulatory bodies to ensure not just the integrity of the material itself, but also the whole production.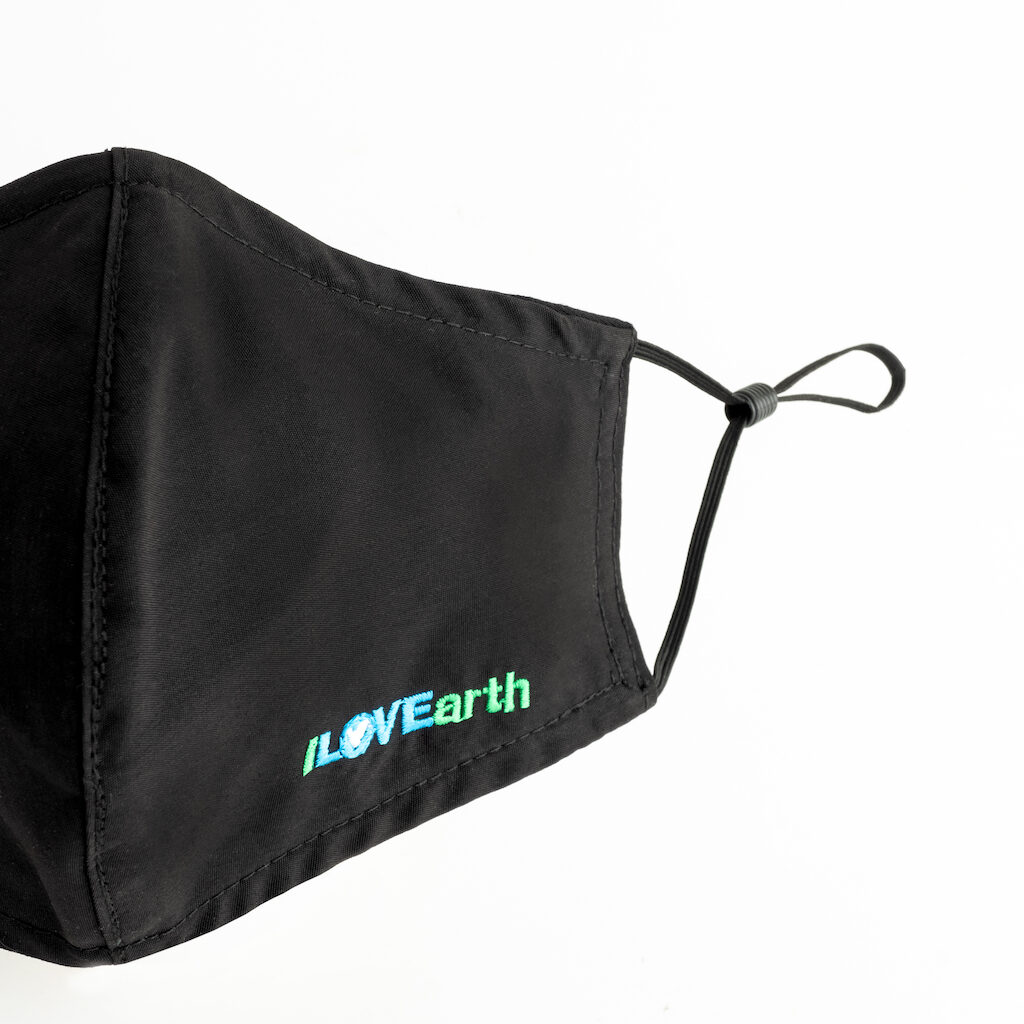 "I think it's significant to mention, mainly our Global Recycling Standard (GRS), a global certification that certifies the entirety of a supply chain and also commits [to] making sure that this fabric is 20 percent recycled at least," she said.
Carmela, noting the intentionality of their products, added, "These three main items (casual full-zip jacket, classic work jacket, and mask) were developed out of an already existing demand." Everything is made to order with a lead time of 90 to 120 days, too, because they don't hold any current stock of these items.
'Not the total solution, but it's a start'
RPET has its pros and cons, which the mother-daughter duo acknowledges. The last thing they want to do is jump on the greenwashing bandwagon. Tati began with the pros, reasoning that RPET is more resistant to pilling and aberration, and thus a bit sturdier. "So it could also mean it will last longer; you will not need another pair sooner.
"But the bad side [of] RPET [is that] it still releases microplastics. Yes, it is not the total solution, but it's a start."
[READ:
Sorry to tell you, but your gym clothes are killing the environment
]
Carmela doubles down on its offsetting impact. "RPET skips the energy-intensive process of manufacturing virgin polyester, thereby significantly reducing the carbon footprint of recycled polyester," she said. By some estimates, rPET results in up to 80 percent lower carbon dioxide emissions compared with virgin polyester.
"I think it's the halfway point because we can't eradicate polyester yet because it's something that the hospitality industry needs."
All there is left is to convince companies to care enough to switch to this alternative, something the duo admitted was initially a challenge to them given its cost. "They see it as probably a little bit more expensive than the usual fabric or procedure that they're used to," Tati said. "But slowly they are trying to embrace it."
The Fortunas are hopeful though that once that economy stabilizes amid the pandemic, companies will be more willing to embrace circularity. In fact, Tati said, if anything, the fact that some hotels are already slowly adapting sustainable practices in other aspects like energy and water may prove that maybe there is room for RPET uniforms in the future.