This year, I swore off buying brand new clothing. This was after seeing how the closet space I share with my boyfriend is now 75 percent full of my supposedly sustainable clothes—mostly hauls from ukay-ukay trips or second-hand sites like Carousell.
Writing frequently about the effects of fashion (fast fashion or not, because either way, the demand and subsequent hasty production to meet this are damaging) to the environment for Nolisoli.ph, I have adapted what I'd like to say are responsible shopping habits to "practice what I preach," although I have always been buying most of my clothes from thrift shops since I was a freshman in high school. 
But like most people, I have only recently discovered that I'm only doing half a good by sticking to secondhand, as other clothing habits i.e. laundry practices, clothes disposal, dry cleaning, and shopping habits (whether or not you buy in-store or online) ultimately negate the good intentions I have.
Did you know, for example, that shopping online and opting for slow delivery is better than driving to a store and buying it there? And that air-drying your clothes not only makes them last longer but saves up on energy consumption and carbon emission?
[READ: How to sustainably care for your clothes]
It's hard, however, to stick to good habits (as well as stay in the dark while unconsciously committing its converse), especially when you don't know for sure if any of these supposedly good deeds are making any difference.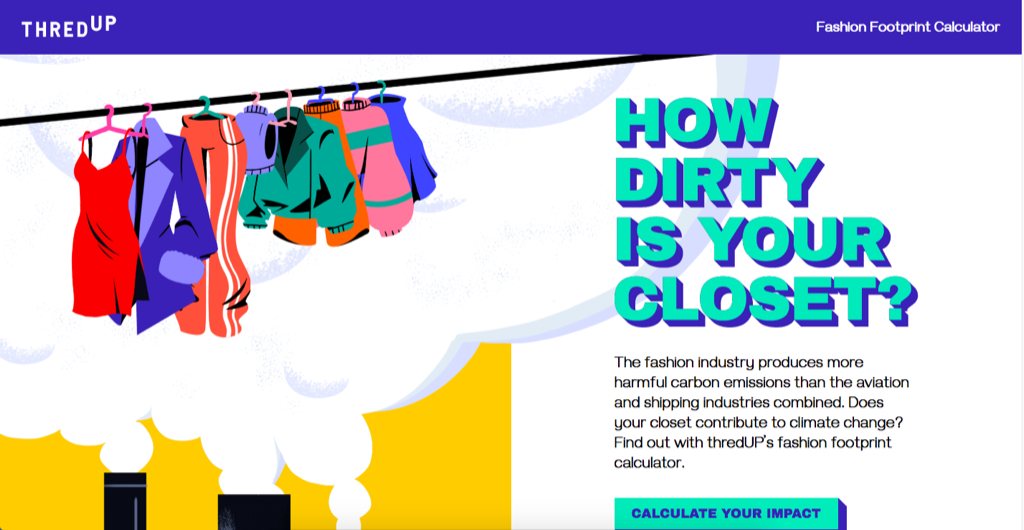 An online quiz called "Fashion Footprint Quiz" by thredUP, an online community advocating for secondhand clothing and responsible consumption (and also the world's largest consignment and thrift store) measures just that through a set of questions meant to assess the impact of your clothing choices.
On its website, thredUP describes this "calculator" as "a tool that can determine a person's carbon footprint associated with clothing purchase, care, and disposal habits, and to find out how small actions like shopping secondhand or air drying your clothes can make a big impact in reducing it."
They've partnered with independent environmental research firm Green Story Inc. to create the quiz backed by research, with baseline impacts determined as per global and US consumer behavioral research surveys.
How it works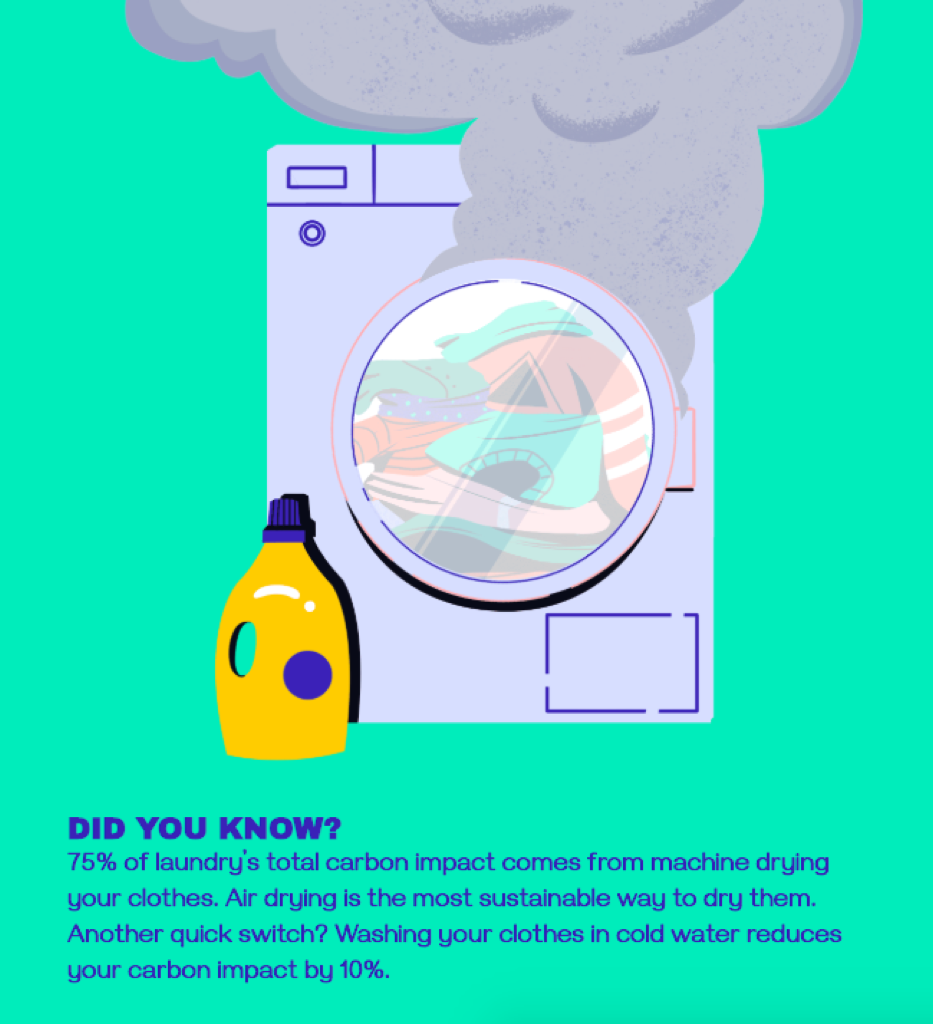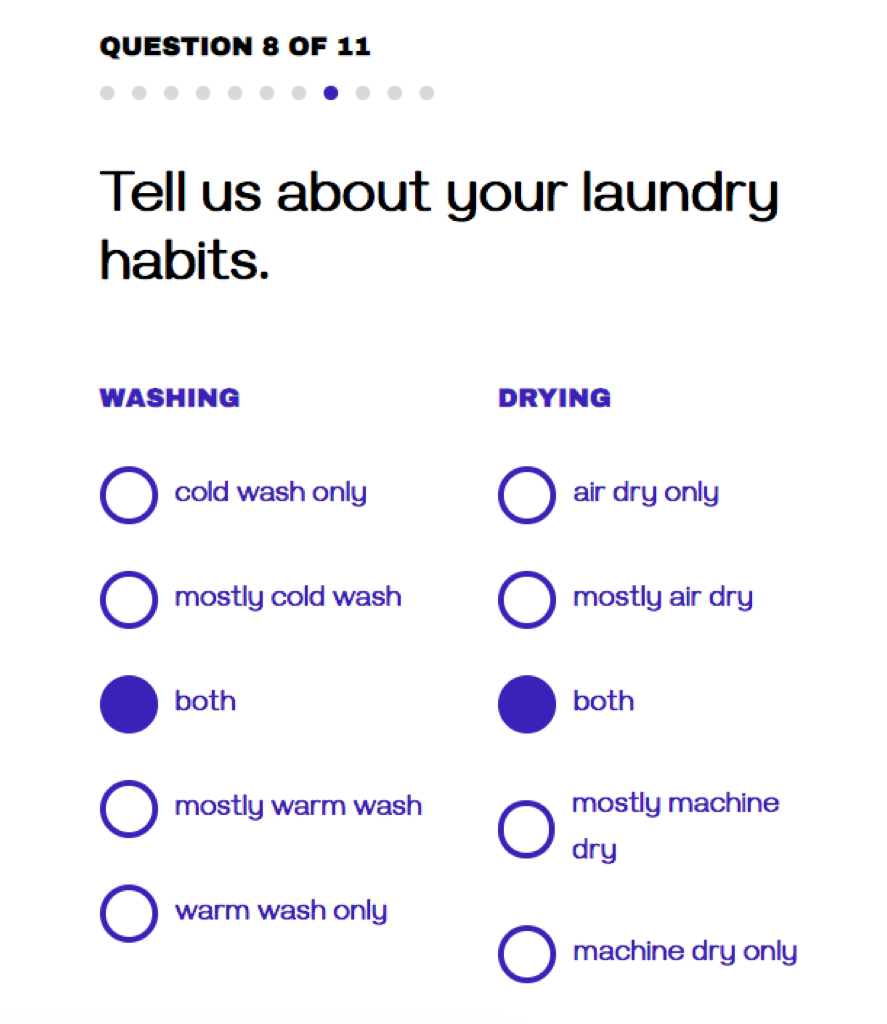 You will answer seemingly easy questions such as how frequently you buy new and used clothes, whether you use cold or warm water when you wash it, and how you dispose of old garments whether it's through the trash (which ends up in landfills) or by reselling them.
In every question, there are tidbits of information that can help better inform you of your choices; This is where I've learned all of the trivia I just shared about clothes and shopping online vs. in-store.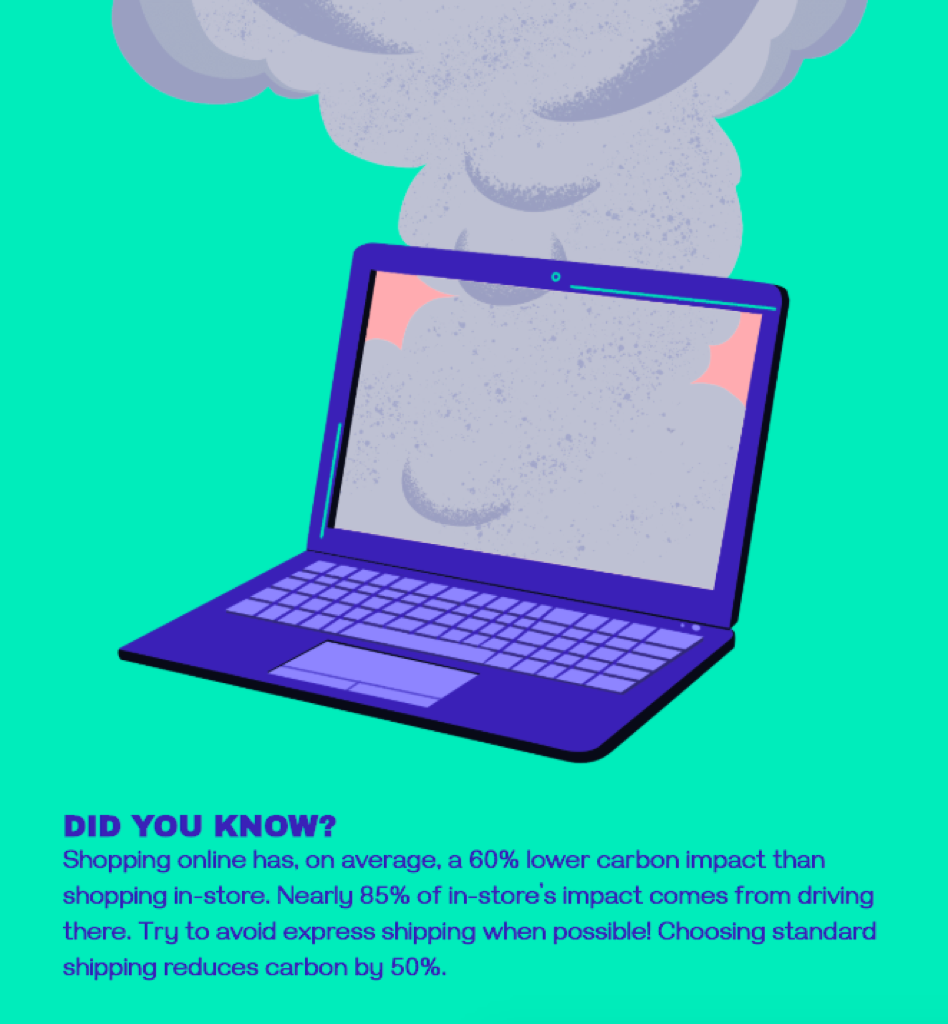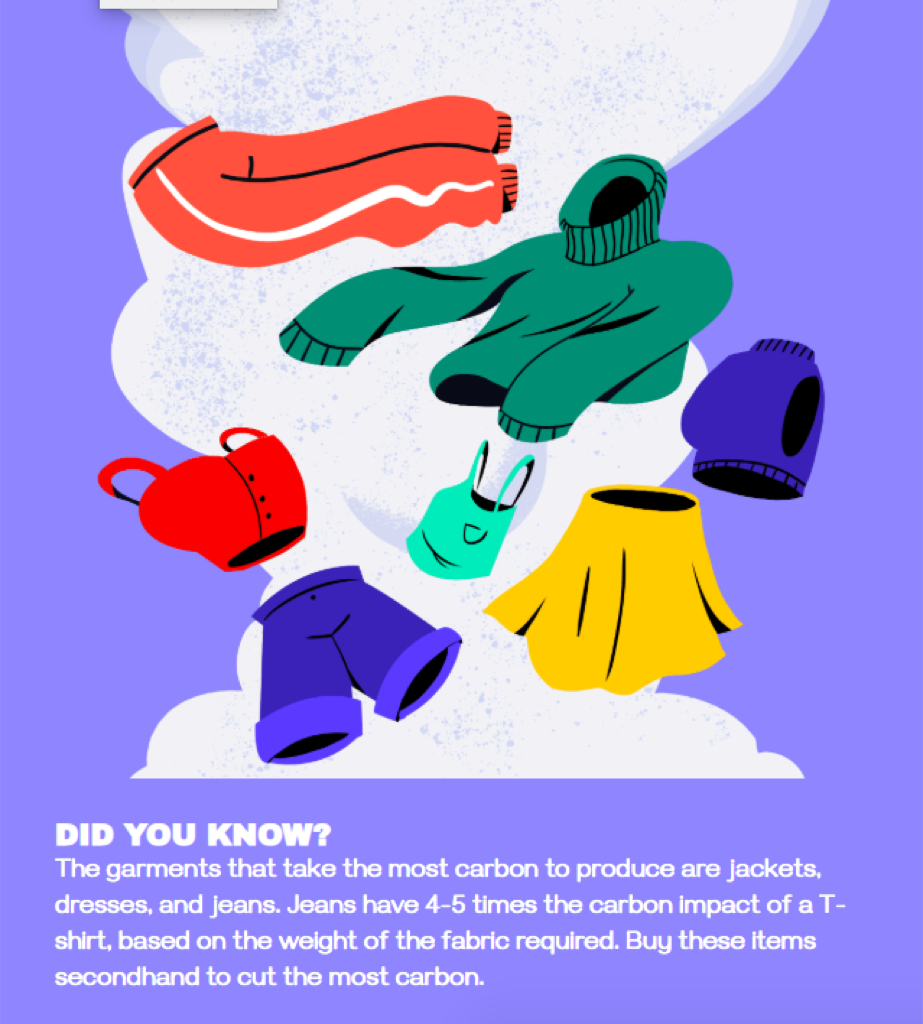 In the end, your results will be able to assess roughly how big based on a scale your fashion impact is, that is your carbon impact on the planet as determined by your shopping habits, clothing choices, and laundry care.
To better understand these results, they're translated into colorful infographics and easy-to-understand analogies. For example, my fashion impact is low to medium-low (a certified green queen despite frequently machine drying my second-hand clothes), approximately contributing to 417 lbs of carbon emissions annually, which is equivalent to 2.6 flights from San Francisco to Los Angeles (again, this is based on US metrics).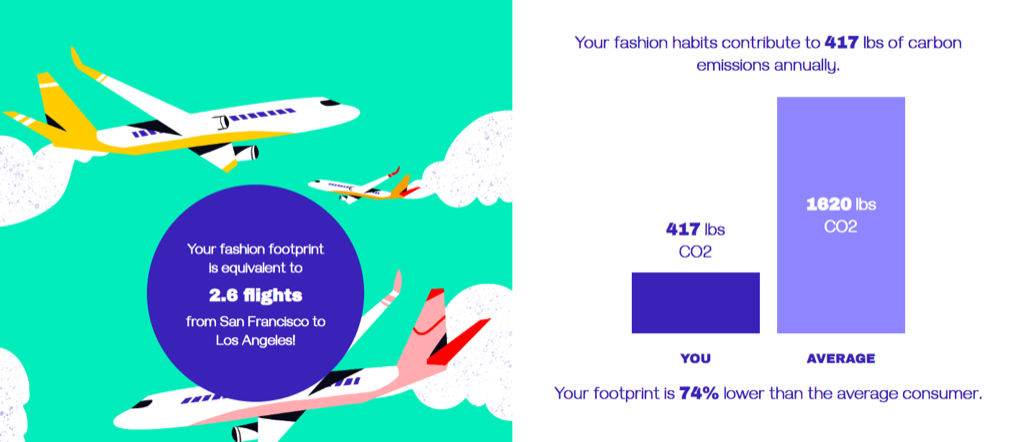 I contribute 74 percent fewer carbon emissions compared to the average (American) consumer that contributes about 1,620 lbs of carbon emissions.
Apart from this number, thredUP also suggests a few other steps that you can take to lessen your impact like patronizing sustainable brands (although lessening consumption is much better). And for every public share with #FashionFootprint and @thredUP linking to the Fashion Footprint calculator, thredUP will donate $1 to the thredUP Circular Fashion Fund, dedicated to supporting sustainable fashion efforts worldwide.
Get more stories like this by subscribing to our weekly newsletter here.
Read more:
Let's talk about "the elephant onboard": airline waste
Just like recycling, some men think renting clothes is "not masculine"
This app rates fashion brands on how eco-friendly they are
Sorry, but your Netflix habit might be hurting the environment
Writer: CHRISTIAN SAN JOSE
ART CLARISSE ALFONSO