When it comes to fashion, it's usually slim pickings for us plus sized folks. Shopping at malls or boutiques comes with extra anxiety and some shame, since they only carry "regular" sizes. Finding something that fits—and fits right—can be a needle in a haystack moment.
Which is why some people turn to online fast fashion.
Fast fashion brands like Shein carry a wider range of sizes versus regular retailers. They understand the need that plus size people also want to look cute and participate in fashion trends. They fill a very big gap in the fashion world and recognize that there's a huge market for shoppers who don't fit in "straight sizes" (think sizes 0 to 10 or XS to XL).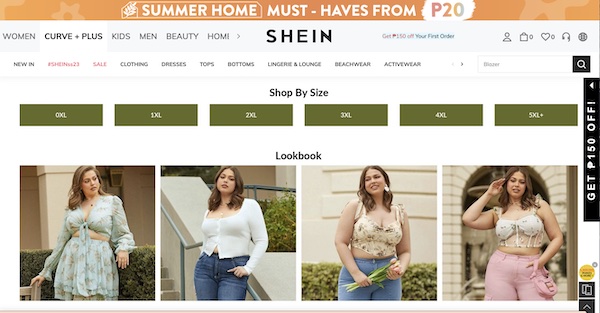 But fast fashion represents a few big problems.
In 2022, Shein was considered one of the biggest fashion retailers in the world—which came at an even bigger cost. Extreme textile waste, skyrocketing carbon emissions, suppressed workers rights, and stealing designs from indie designers were just some of the controversies that the brand faced in the past few years.
Needless to say, shopping at Shein isn't the best course of action for the environmentally and ethically conscious shopper.
Aside from the popularity of fast fashion, the past few years have also given rise to the online ukay movement. Savvy people have made a business through curating vintage and secondhand finds and selling them online. For shoppers, we no longer have to travel to semi-remote locations and dig through literal mountains of clothes for the very slight chance that we might find a diamond in the rough.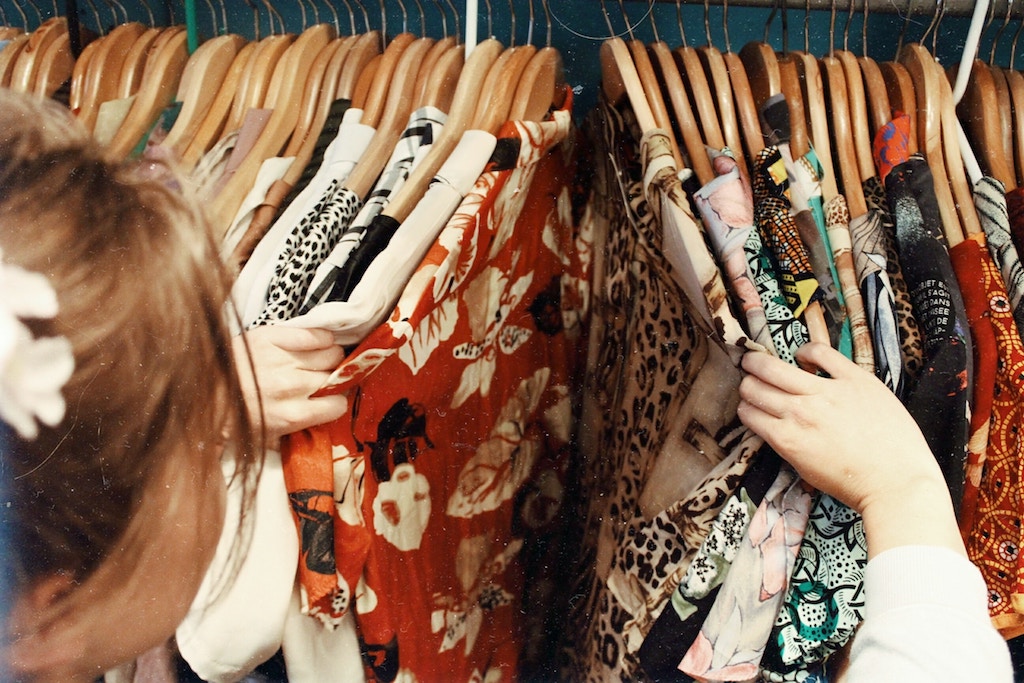 Shopping vintage and second hand is great for the environment. Being a smart sustainable shopper isn't about buying the best options, it's about making use of what's already there. But the beige, unflattering, cold shoulder sleeve-wearing elephant in the room still exists.
Where are the cute and fashionable plus size options?
As a plus size girlie, I've done my research and homework. I love fashion and collecting interesting pieces that'll last me (hopefully) forever. The following are IG shops that I've personally "mined" on that carry more than your standard XS to XL sizes.
Most of these shops sell vintage, surplus, and secondhand items—but I've thrown in two of my favorite local brands that sell brand new but locally and ethically made clothing.
It's a tough world out there for bigger fashion girls, but at least we know we have some options.
Something thrifted
Hopping on trends can be next to impossible if you're trying to shop sustainably. While I'm not the type of person who usually follows trends, I definitely understand the appeal. Plus Studios is one of my long-time favorites when it comes to items like jeans, shorts, and other staples.
One of my favorite things about Plus Studios is that they carry actual trendy clothes (like the square jeans that we've been seeing around). They also carry other staples like button down shirts and more formal trousers. The sizes range from 30 up to the 50s for waistline, so it's definitely inclusive. Their collections are all handpicked, so you can expect the clothes to be of higher quality.
Something Pretty by Jeni has been a very popular account for a while—and for good reason. Formalwear, cute casual dresses, and truly vintage styles are what the brand has been known for. While they don't explicitly state that they're for plus size people, a lot of their collections include beautiful pieces that definitely fit us bigger girls.
If you have an event or a wedding to attend soon, they're one of the places that I'd highly recommend you take a look at.
For trendier, more casual items, Karlita Karlota Ph is a great account to browse through. All their items are thrifted, so you know you're not doing extra damage to the environment. If you're looking for specific items like cargo pants, casual jumpsuits, and other daily wear, this is the right place to start.
Just like Something Pretty, the brand doesn't explicitly state that they're for plus size people, but they have a lot of items in the 30- to 40-inch waistline range, which makes them plus size friendly. They're also on the more affordable end of the spectrum, with pieces priced as low as the one to two hundreds.
Something brand new
If cute is what you aim for, Tayo Studios has a ton of colorful, festive, and flattering collections. While the brand only sells brand new, all of their pieces are made ethically and locally right here in Manila. 
The brand caters to straight sizes, all the way up to the 4XLs, which means finding the right fit for you shouldn't be the problem. They carry a wide array of cute dresses, pants, and flattering tops for every body shape. They're also starting to venture into trendier pieces, which is great for all of us.
The essence of an Owa dress is the subtle, carefree chicness that doesn't sacrifice comfort or style. It's one of those "if you know, you know" types of brands. You've probably seen your favorite influencer or celebrity wear one of her beautifully made designs. Mrs. Borja (or favorite IG influencer and global celebrity) started making PPEs during the pandemic, but has since diversified into cute and comfy dresses. 
All of her designs are made in small batches, which means each dress is made to order. The sizes on all the designs go up to 3XL. They don't do drops very often, which means you'll have to turn on your post alerts to snag a piece.