Why swap instead of shop? Apart from saving some money, exchanging goods instead of buying promotes a circular economy. Things are continually used instead of being disposed of in a landfill, where they will spend years if not decades decomposing.
[READ:
We're washing clothes more than necessary. These T-shirts want to change that
]
Clothes are easily the most disposable items we have—and really they shouldn't be. Instead of throwing away your top with a hole, try mending them. Reuse them as other household items. Donate them or even better, participate in a "really really free market" or a swap meet like this one in Muntinlupa this weekend.
Sip Swap Shop Sustainable Fashion Sample Sale by Rio Taso and Tela Story will not only feature a clothing swap by resale marketplace Basically Borrowed but also entertain repairs and alterations.
You can also expect artisan coffee and snacks while you roam the space or while waiting for your custom bucket hat from Rio Taso. You can also drop off your books which will then be donated to local libraries, as well as tarpaulins that Tela Story will then turn into totes.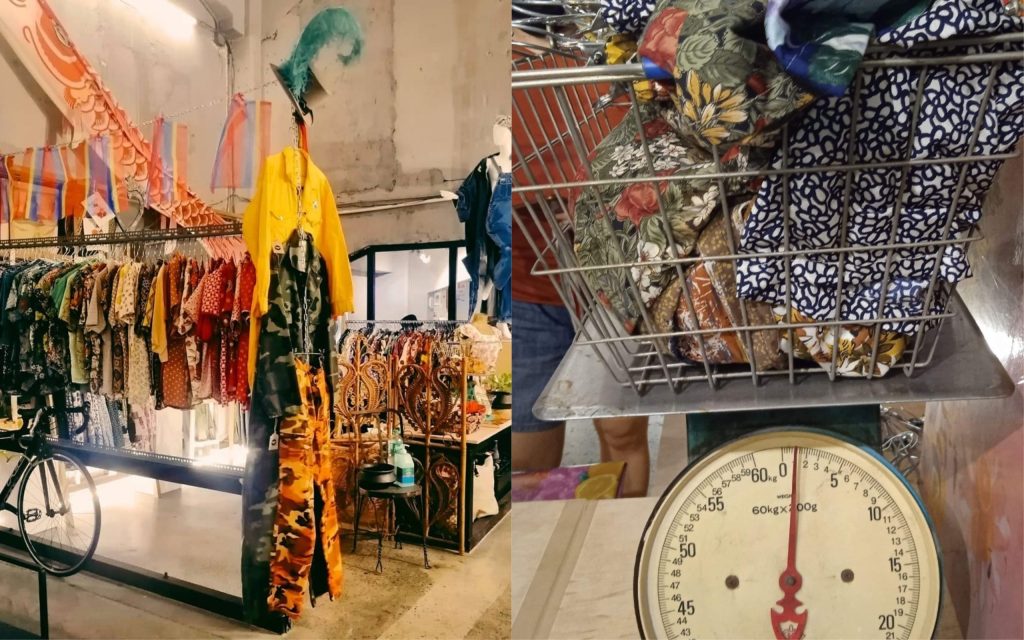 Escolta's vintage store Glorious Dias will also be there with their vintage clothing by the kilo.
Sip Swap Shop Sustainable Fashion Sample Sale is happening from May 28 to 29, 10 a.m. to 8 p.m. on the second floor of Delcon Commercial Building Don Jesus Blvd, Cupang, Muntinlupa.
If you are into photography, Fotobaryo Marketplace and Swapmeet is happening this weekend from 2 to 8 p.m. at Shutterspace Studios in Katipunan Ave., Quezon City. Apart from merchants selling vintage cameras and deadstock film, you can also swap cameras, films, prints, zines, books, and other photography-related things with your fellow shutterbugs.
Fotobaryo was originally established in 2006 as a photography school. But it has since expanded to include workshops that teach underprivileged but talented students from far-flung and low-income communities the basics of photography.
Tickets are currently on pre-selling for P175 while walk-in tickets are priced at P225.