One of our initiatives at Nolisoli, part of our greater sustainability goal, is to foster a truly circular economy. It is not only plastic that is choking our lands and oceans, but all kinds of things from household appliances to electronics and even clothes(!). Recycling (even if it is done perfectly, which is rarely the case) does little to address this existing mass of things. Given the phase at which we are producing and consuming new products, the good the recycle does is canceled out.
Local initiatives are growing in number, though, so that's good news. From clothing brands that breathe new life to secondhand clothes [READ: 4 shops where you can buy upcycled clothes] to individuals who collect e-waste to turn it into trinkets [READ: This local shop makes trinkets out of electronic waste], everyone is doing their own bit to help in the cause. 
What is a really really free market?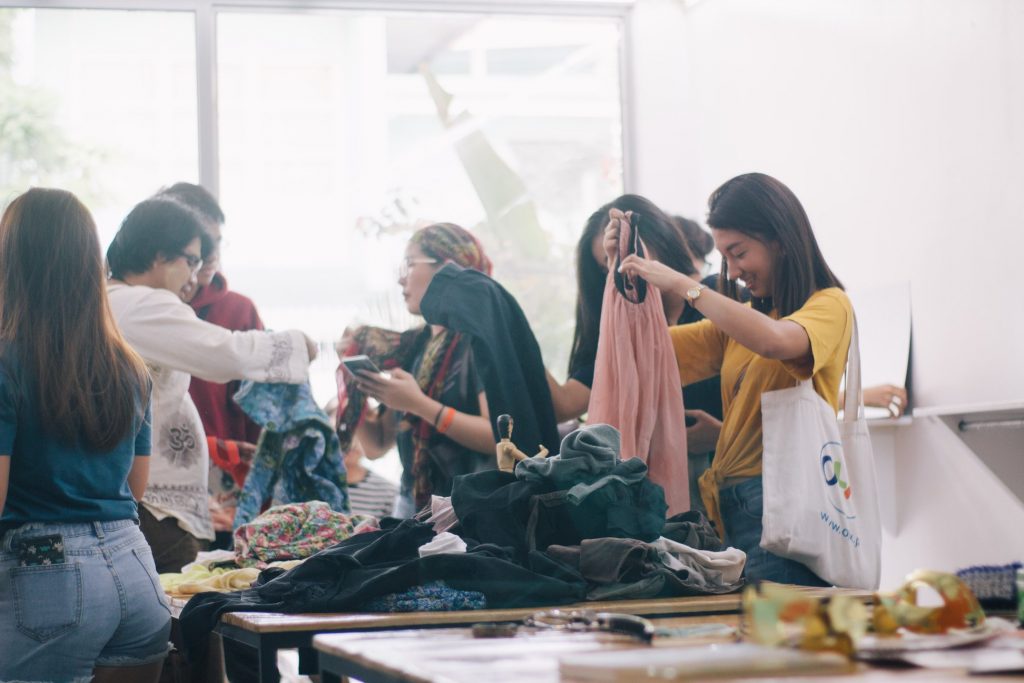 A little known initiative though is called the Really Really Free Market (RRFM), which is a global network of individuals who put up temporary markets on a monthly basis based on an alternative gift economy hinged on using stuff to its fullest potential, reusing and refusing to buy brand new.
In the country, Pineapple Lab has been organizing RRFM events for almost two years now, starting at their home base in Poblacion, Makati and expanding to locations such as Quezon City.
The premise of an RRFM is pretty simple: there is no cash involved or any barter required for someone to take anything they need from the pile of other things from other participants. The keyword here is "need" because unjust materialism is not the purpose of RRFM, instead, it urges goers to get only what they need. 
Anyone, and they mean any person who can go to the venue, is free to go and participate. And it's not only tangible objects, RRFM is also a platform for free services such as haircuts, medical checkups, massages, and other skills that can prove beneficial to a person. 
Such is the premise of the latest RRFM by Pineapple this Feb. 9. Only that since it is in conjunction with this year's Fringe Manila Festival, so they named it Really Really Fringe Market. It's still free, yes.
[READ:
A Valentine's vogue ball, archival film viewing, and more at this year's Fringe Manila Festival
]
What can I do and not do at a really really free market?
First, let's establish some ground rules specific to RRFM. Organizers want to be clear that the event is NOT a recycling or junk facility where you can leave just about anything that you would have thrown into the trash. So no, you can't bring in your old defective refrigerator because 1.) it's junk and 2.) well, it's simply too big.
But apart from that, almost anything can be brought at the market (books, clothes, small furniture, kitchen items, working digital devices, jewelry, edible food, etc.).
Basic courtesy rules apply here as with any market or any social gathering like politeness, cleanliness, decency (I mean don't donate what you're wearing on the spot), and you are expected to be on your best behavior and not battling it out there with someone over something.
To ensure that everyone gets something out of the market, Really Really Fringe Market will also observe a limit to the number of items you can take: one large shopping bag per person (2 bags for families of three or more people). Once the official hours end at 5 p.m., whatever is left is up for grabs, there is no limit, you can take as much as you can.
Here are other things to keep in mind if you plan to go to an RRFM anytime soon.
Clean the stuff you're going to bring
Apart from making sure that what you're bringing is working, it is also your responsibility to clean them up, dust them off if they've been kept on storage for too long. Clothes should have been washed and not soiled. If you're bringing sharp objects, make sure you wrap them up so they don't become a risk for people rummaging through your pile. 
Properly return the items you're not taking to where you got it
All the items are on display on one side of the room, maybe even a table, take what you need from the pile and if it's in excess of the limit, return it to where you originally got it, not on the floor or any other corner as it may trip someone or be a cause of an accident.
Lastly, thank the person who previously owned the object you got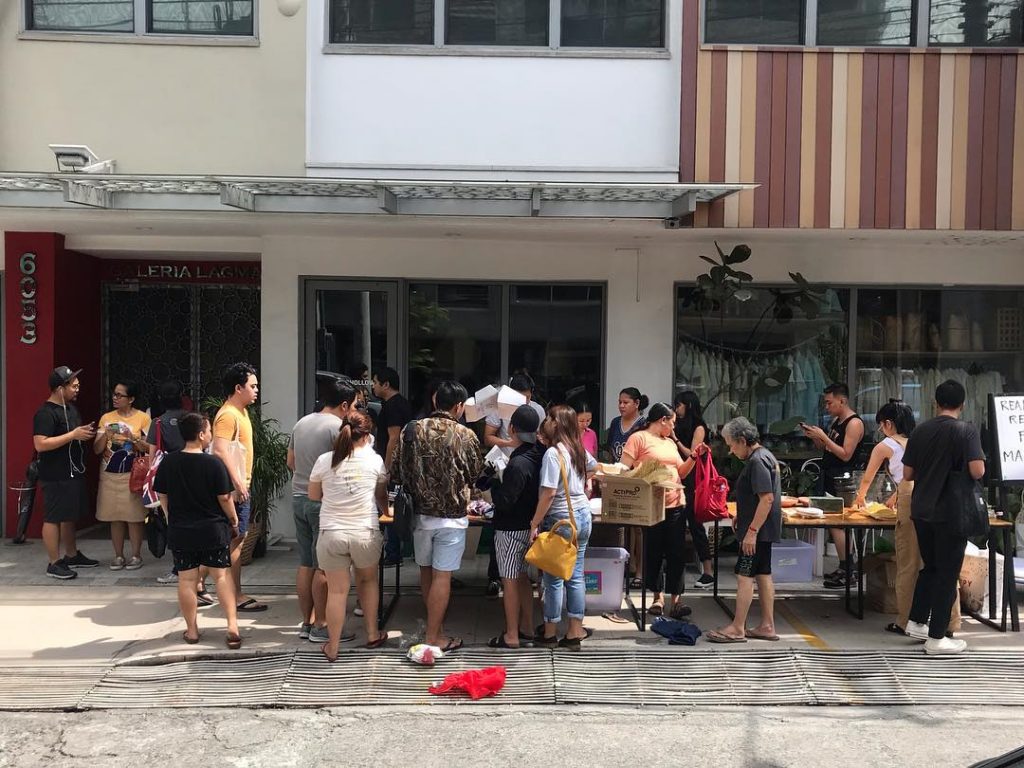 Chances are the person who used to own the item you got is present at the market. Since this a no currency platform, your thank you's mean a lot and speak of your character. If that person is not there, your responsibility is to care for that item that is now in your hands, making sure you provide the same care its original user gave it. You can, after all, offer it at another RRFM once you've utilized it and it's still in good condition. Ah, the wonders of circular economy!
Get more stories like this by subscribing to our weekly newsletter here.
Read more:
5 ways you could renovate or make over sustainably
7 independent online bookstores to shop secondhand reads from
Sustainable lifestyle store helps you reuse household plastic containers
Writer: CHRISTIAN SAN JOSE
ART LEVENSPEIL SANGALANG