So you want to sell preloved stuff online to earn extra? Here's how to get started
Before letting go of your things for extra money, consider where you will sell online first
Sep 21, 2020
"So you want to" is Nolisoli's personal finance series where we guide you in making financial decisions. We will cover topics ranging from earning extra bucks to saving and investing with the help of financial advisers, experts, entrepreneurs and more.
***
Correct us if we are wrong: You are one of millions of Filipinos who have made an online purchase anytime during quarantine. And is it safe to assume that you did it more than once? 
We get it. What else is there to derive a fleeting sense of happiness from in isolation?
You can go on like this and we will be the last people to tell you how to spend your money—yet here we are. But at some point, if it isn't your finances that will be depleted, something's got to give.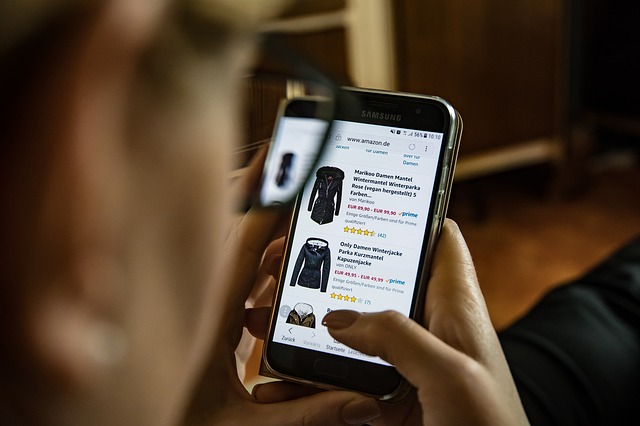 Over the last five months, Filipino online shoppers mostly bought clothes, home appliances and electronic devices, according to Zalora Philippines CEO Paulo Campos III. This is, of course, not counting the recent purchases made in the last 9.9 sales, plus our online food orders.
[READ: A guide to safe online shopping in the time of COVID-19]
So unless you live in a big house with ample space to spare or say, you have a storage facility, you will eventually run out of space in your closet and eventually in your house. These consumer goods after all are not like food that we can consume and digest to free up space.
Assuming you do not, in fact, have enough space to host your expanding collection of "thingamabobs," you have three options: 
A.) reevaluate and pause your quarantine buying habit,
B.) reorganize and optimize your space to fit more items, or
C.) let go of some of your stuff that no longer "spark joy" to free up space
Letting go of stuff
We hope you picked C, because otherwise this article would be of no help to you and you would either need to speak to a therapist regarding your shopping habits or audition for "Hoarders."
Letting go of stuff gives you three more options:
A.) give away to friends and family (who hopefully live outside of your home because communal space is still at risk otherwise)
B.) donate to charities and underprivileged communities
C.) sell online to earn a few bucks
Selling your preloved items online
Again, for you to progress in this, you'll have to select C, because really, you'll have to be practical these trying times. Never waste an opportunity to earn extra! So, moving on, choosing C generates three more options. 
These are free online selling platforms that we personally vouch for and have used either as a seller or a buyer. These are direct-to-buyer and direct-to-seller platforms, meaning, despite being hosted on a website, the host gets no cuts or middleman fee from your sales—unless you promote your listing.
Generally, we considered three things upon making this list: 
a.) accessibility – is it free to use?
b.) audience/exposure – will many people get to see my listing?
c.) security – are transactions secure (outside of seller-buyer agreements)?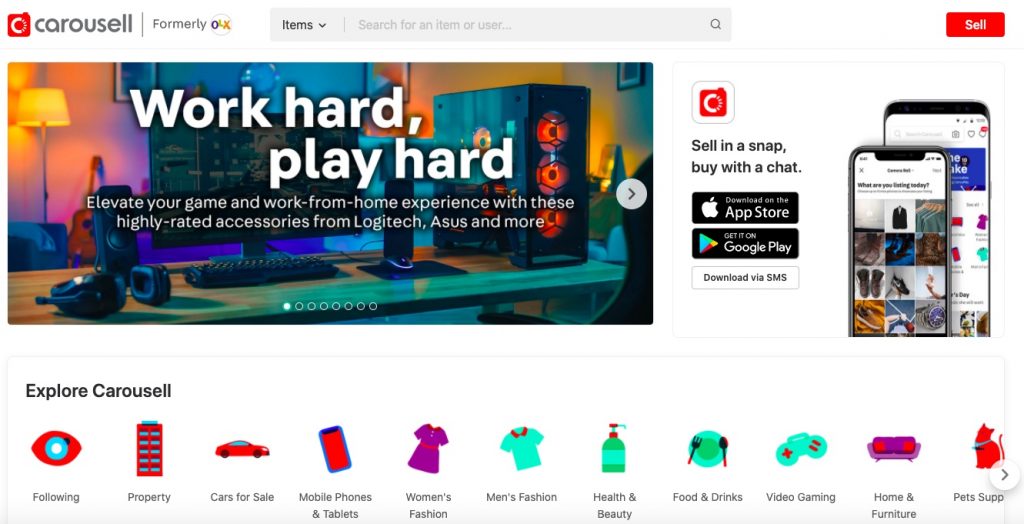 Accessibility
Free to use for everyone. Just link an email and/or a phone number, or even your Facebook profile to verify your account.

Modes of payment and shipping are flexible and depend on agreed upon logistics between buyer and seller.

Undecided about how to price an item? Upon upload, Carousell shows you how much everyone else on the website is selling the same thing to give you an idea of its pricing.
Audience/exposure
According to an in-house study done by Carousell, over

450,000 transactions

have been made during quarantine (as of July 2020). 

It is a preferred platform for local celebrities and bloggers selling their preloved stuff. 

You can boost your posting to reach more people through promotions paid through the

Carousell Coins

. Occasionally, a virtual assistant will also reach out to you to offer free bumps to highlight your items or put your listing on the homepage.
Security
One of this website's unique features is an in-app chat, which acts as a primary messenger for buyers and sellers. It is recommended to use instead of text messaging or other messaging apps to avoid fraudulent transactions, especially now when people are unable to meet in person to do business. Carousell uses this record to investigate reports.
Per transaction, you also get a rating out of five stars, which is then averaged and shown on your profile along with reviews so buyers or sellers can gauge how trustworthy you are.
Accessibility
Anyone with a Facebook account can freely list and buy on Marketplace.

It is available in the Facebook app and on desktops and tablets—no additional app download required.

Modes of payment and shipping are strictly up to buyer and seller.
Audience/exposure
You can basically reach Facebook's almost

80 million Filipino

users.

Depending on your listing details and location, buyers can filter which seller is nearest to them.
Security
Buyers and sellers also get reviews and ratings from buyers. You can consider this along with their Marketplace activity when deciding if the person you are dealing with is credible.
Bonus: Tips on how to make more sales through online selling, from Facebook Marketplace
Accessibility
You can easily set up an online shop just as easily as you can make a personal profile.

Same principles apply as with setting up your own page—although best to take advantage of a business profile for boosting and promotions

Unless you have an online shopping website or a Shopify account to connect Instagram to via

IG Shopping

(that's the shopping bag icon you see on the upper right of a retailer's post), best you can do is post with purchase details or a DM call to action.
Audience/exposure
4th most-used social media platform after Messenger, according to We Are Social and Hootsuite's

Digital 2020 report

Advertising reach: 11 million audiences
Security
Unlike Carousell or Facebook Marketplace, Instagram has no rating system. Alternatively, you can upload testimonials/feedback via post or IG story then turn it into a highlight for customers' reference.

Since outside of Shopping, Instagram is strictly a social networking platform, there is no security guarantee for buyers or sellers. You'll have to take extra precautions when dealing yourself.
Conclusion
Selling your stuff online is just as easy as buying stuff online. But as sellers, you'll have to be able to gain your buyers' trust all the while making sure that the transaction is safe and legitimate.
Of course, outside of these platforms, you'll also have to consider shipping options as face-to-face interactions are still limited. But that is for another story. You're lucky if your buyer is just as eager as you to get a hold of the item that they'll gladly book the courier themselves. Otherwise, yes, that too falls on your tab—at the buyer's expense but still charged against your most precious resource: time.
Get more stories like this by subscribing to our weekly newsletter here.
Read more:
A guide to safe online shopping in the time of COVID-19
Smartphone upgrade tip: go secondhand
Glorious Dias will soon be gone but its scrunchies made from vintage barong are here to stay
TAGS: carousell facebook marketplace finances Instagram nolisoli online selling preloved clothes Secondhand so you want to