Last week, the creative force behind Glorious Dias Jodinand Aguillon announced that his beloved vintage stop in Poblacion, Makati, like many small businesses, is closing down due to the pandemic.
Likewise, its parent space Pineapple Lab, a treasured breeding ground for transgressive arts and cultural concepts is bidding goodbye this month.
[READ:
A vintage shop in Poblacion with museum-quality Pitoy Moreno and Ramon Valera
]
But like any good idea, these spaces and the concepts they represent endure albeit online. Pineapple Lab is still pushing its arts advocacy through online exhibits. Meanwhile, for Aguillon, the closure of his little vintage heaven's door signaled the opening of windows to an online shop venture.
Since the quarantine, Glorious Dias has been selling off some of its preloved pieces online through Instagram page and a sub-account called @victorioussecrethq (our group publisher Bea Ledesma is one of its avid late-night shoppers). Through IG Story, Aguillon periodically uploads a small selection of dresses, shirts, skirts as well as vintage home decor and books.
He's also been busy making new things out of the deadstock materials he has at his disposal: vintage barongs being one of them.
https://www.instagram.com/p/CDD8pFaHVTS/
Even during our first visit two years ago, Glorious Dias has been making things like wall decorations out of damaged barong material. As you know, Aguillon sources these closet finds from a combination of private collections, thrift stores and in some instances old factories. 
Some are irreparable beyond means, others he's salvaged through painstaking work of handwashing, restitching and dyeing. His line of repurposed short-sleeved barongs dyed in powder blue used to be one of my favorite stuff to try on at his R. Palma spot.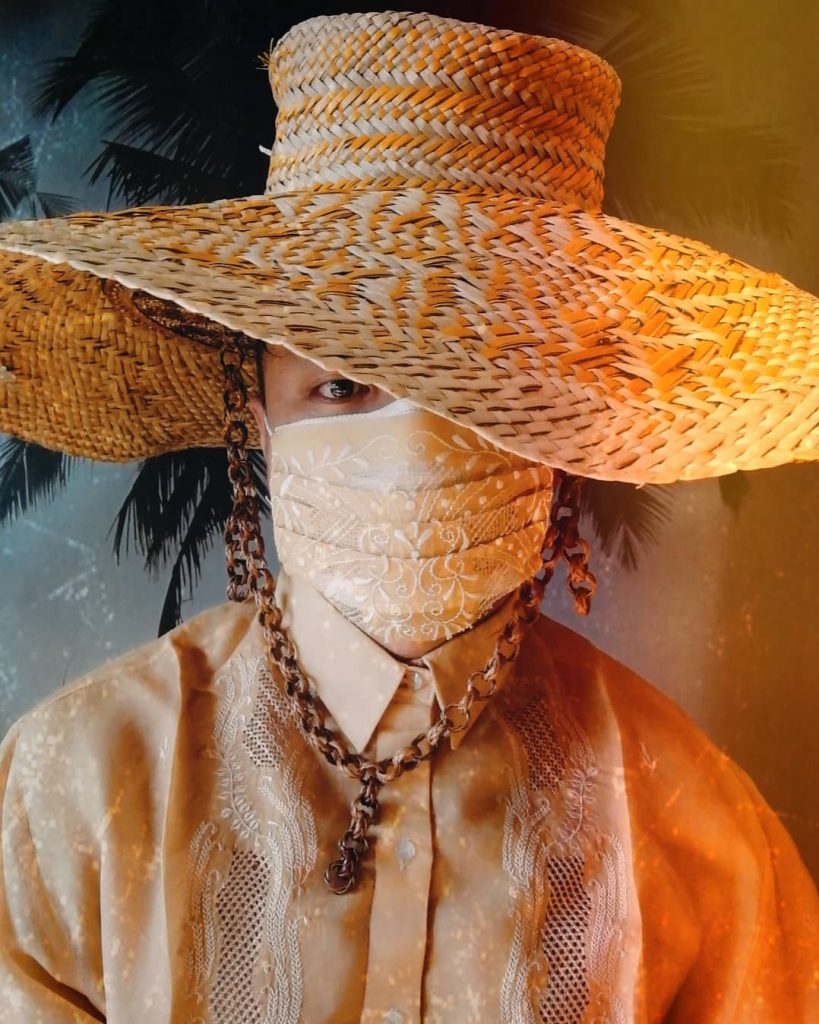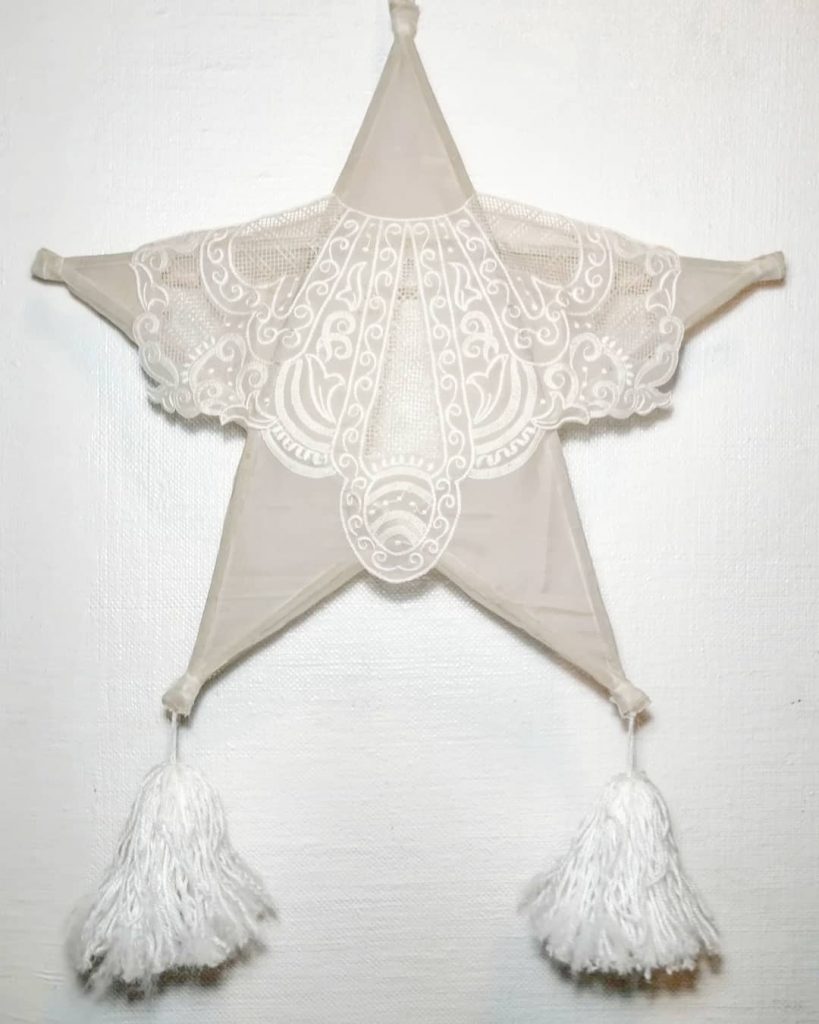 While the barong masks of our dreams never came to fruition, Aguillon has created an unlikely hit among Glorious Dias's fans: scrunchies made from deadstock barong kits.
This hair accessory is a blast from the past out for redemption. Previously associated with bad hair days and awkward teenage years, women have been embracing these garterized hair ties in recent years through luxurious iterations from bejeweled ones to even plain versions made with the original velour material.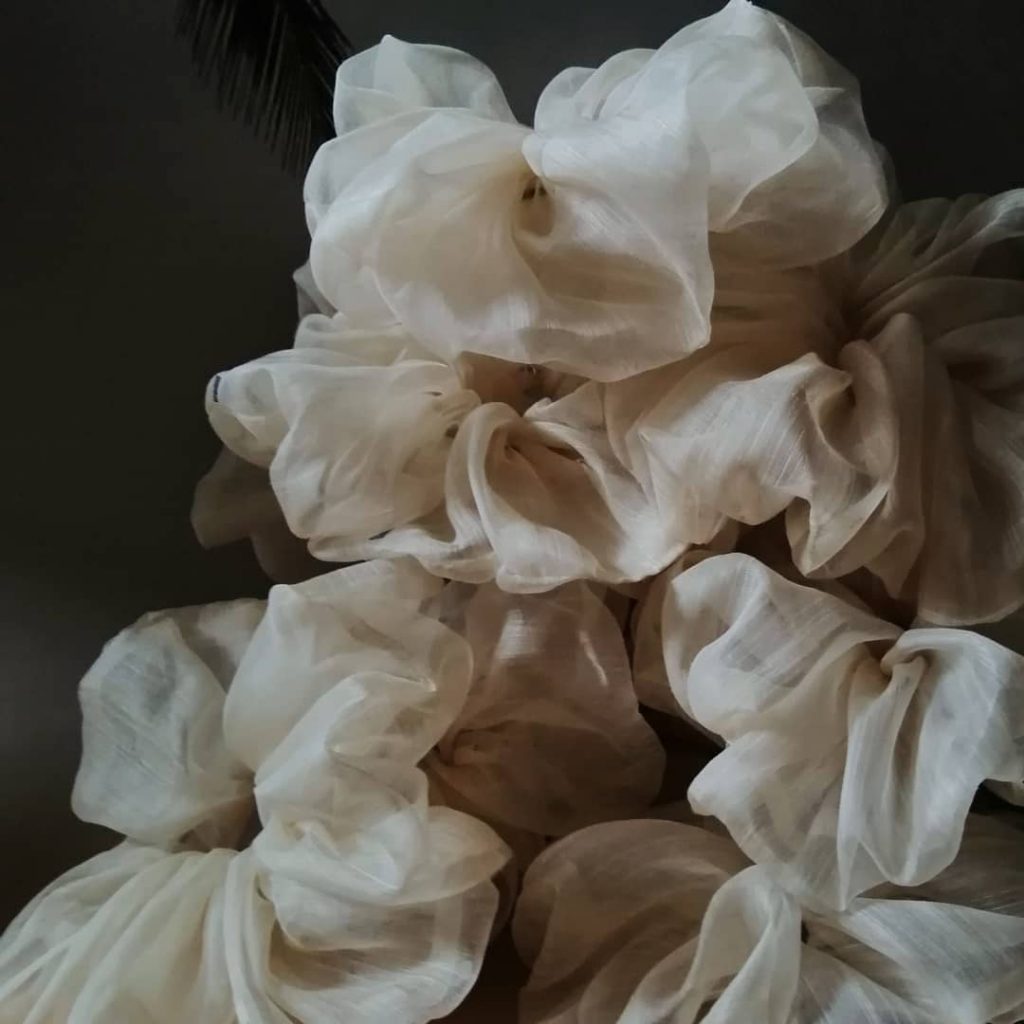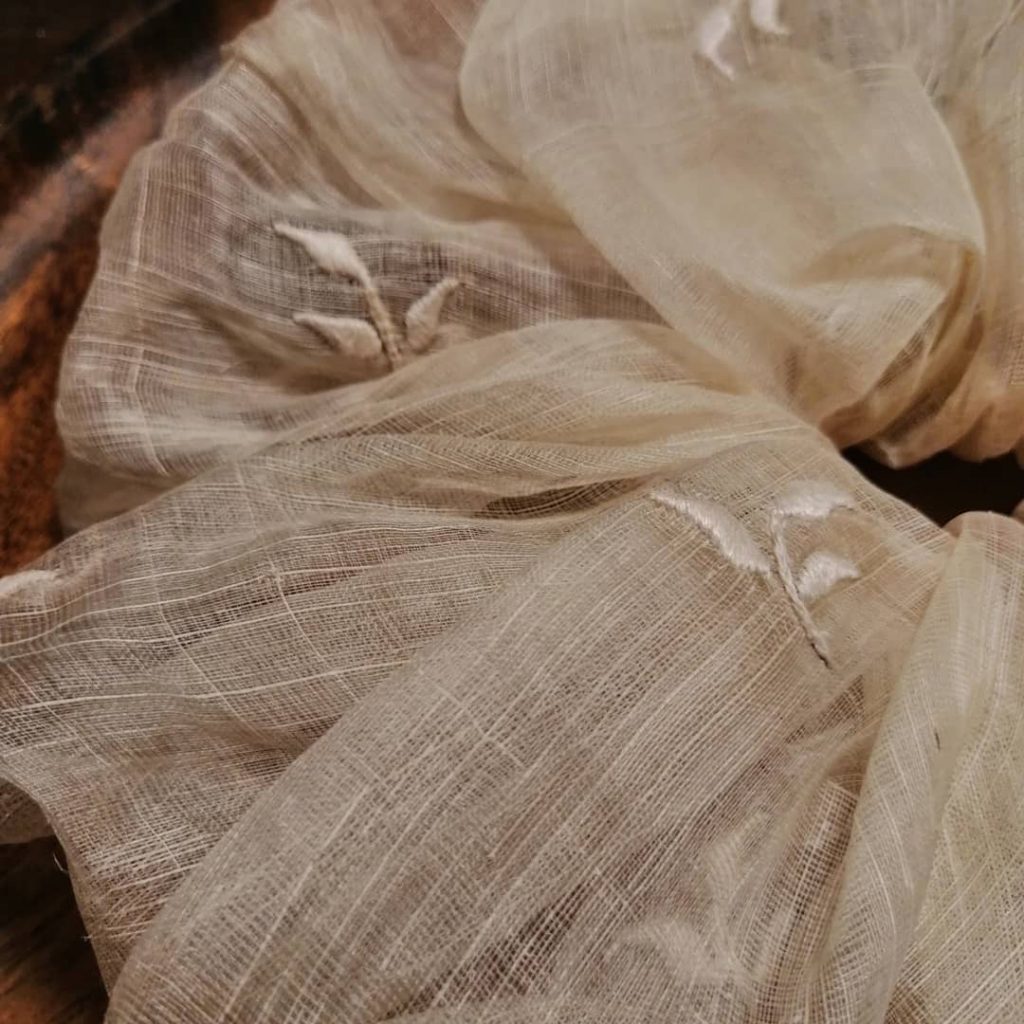 What sets Aguillon's apart is its ingenious use of material so ingrained in our culture and rich with historical meaning and identity: piña. 
These scrunchies are no normies either. They come as big as our palm with voluminous proportions, some even with embroidery.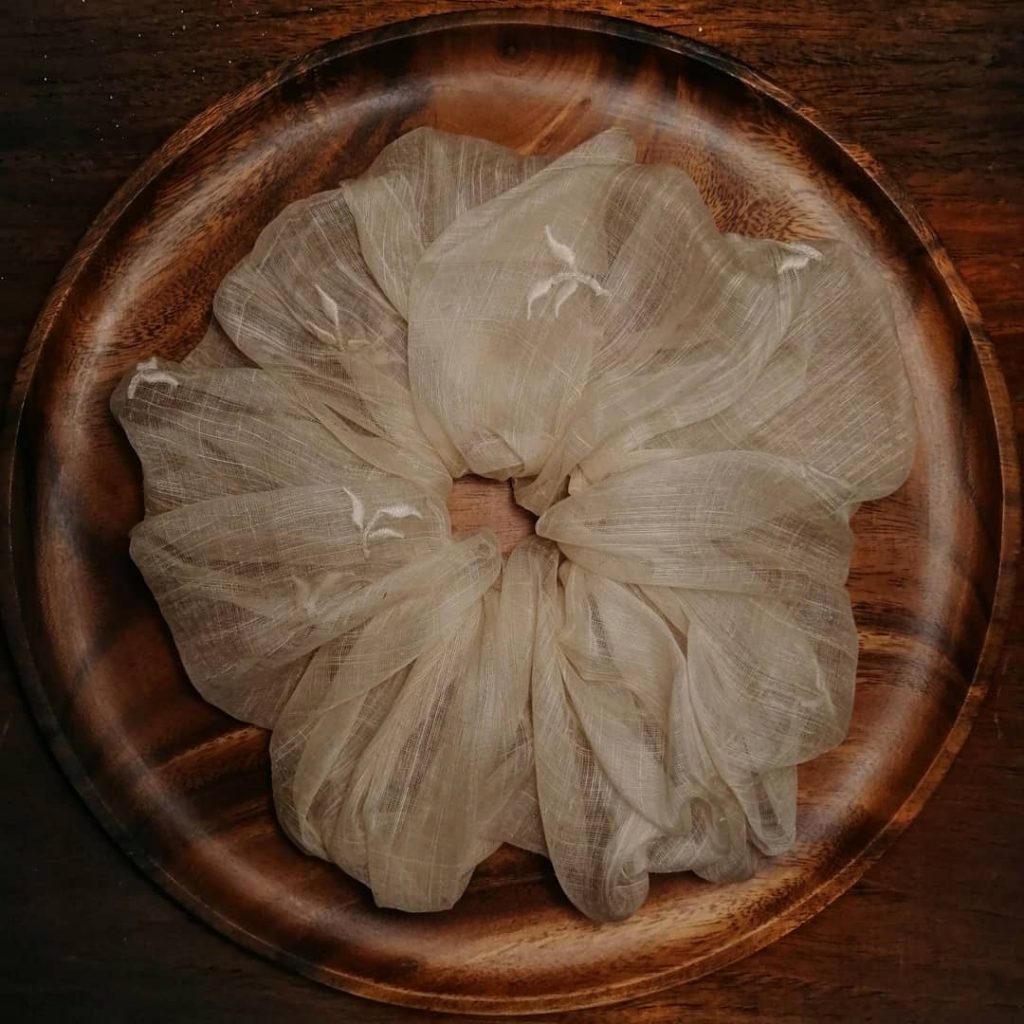 Presently available in three styles, these scrunchies are currently priced at P1,000 and sold through Glorious Dias' Facebook and Instagram. The first batch of a limited quantity sold out quickly but Aguillon, in between his personal delivery of online orders, is entertaining pre-orders for a second release.
"Selling items that already exist is one thing, it's a whole new world when something new (made from something old) resonates with you. We can't thank you enough for "getting" us," the creative jokingly wrote through a post.
Get more stories like this by subscribing to our weekly newsletter here.
Read more:
What's making me happy: Vintage PE shorts, a robot vacuum and old Swedish plates
A vintage shop in Poblacion with museum-quality Pitoy Moreno and Ramon Valera
Pride steps out of night bars and into broad daylight at The Lil' Gay Shop in Poblacion
Writer: CHRISTIAN SAN JOSE
ART JOEY LIZA SIMBULAN