4 shops where you can buy upcycled clothes
Instead of buying new clothes from fast fashion chains, why not opt for these upcycled brands?
Mar 19, 2019
I was a sophomore in high school when my mom first took me to a thrift shop. I remember getting a tie-dyed tank top and a neon green knitted cardigan which I pretty much wore throughout summer that year. That's how I was introduced to secondhand shopping, a hobby I take with me now even after I have gained financial independence.
Why do I still frequent ukay-ukay shops, you might ask. Well, for starters, I like that I'm less likely to see on someone else whatever I pick from a shop's rack. There's also that joy of knowing that I've extended a piece of clothing's life, absolving the environment a few years of its destructive impact.
Going second-hand and being an eco-conscious dresser is gaining popularity now. But since taking the ukay route may not be for everyone, it's a good thing, many labels, especially local ones, are making a move towards sustainability—not just in a secondhand sense, but also through upcycling old fabrics and clothing items.
Here are some local labels who champion sustainability and where you can get your upcycled wardrobe staples.
This brand prides itself in using only secondhand clothing for their embroidered tops like blouses. You can also have your existing clothes embroidered with a design of your choice through their custom service—why buy new clothes when you can just re-design them?
Taytay, Rizal has a booming textile industry and along with it a looming textile waste problem. Indayog is among the many labels who salvage these scraps and make them into new clothing such as dresses and outerwear.
Since 2012, this brand has been advocating for vintage and reclaimed pieces they've sourced from various private closets and from ukay-ukay. They also venture into upcycling deconstructed clothing and transforming deadstock fabric into new creations.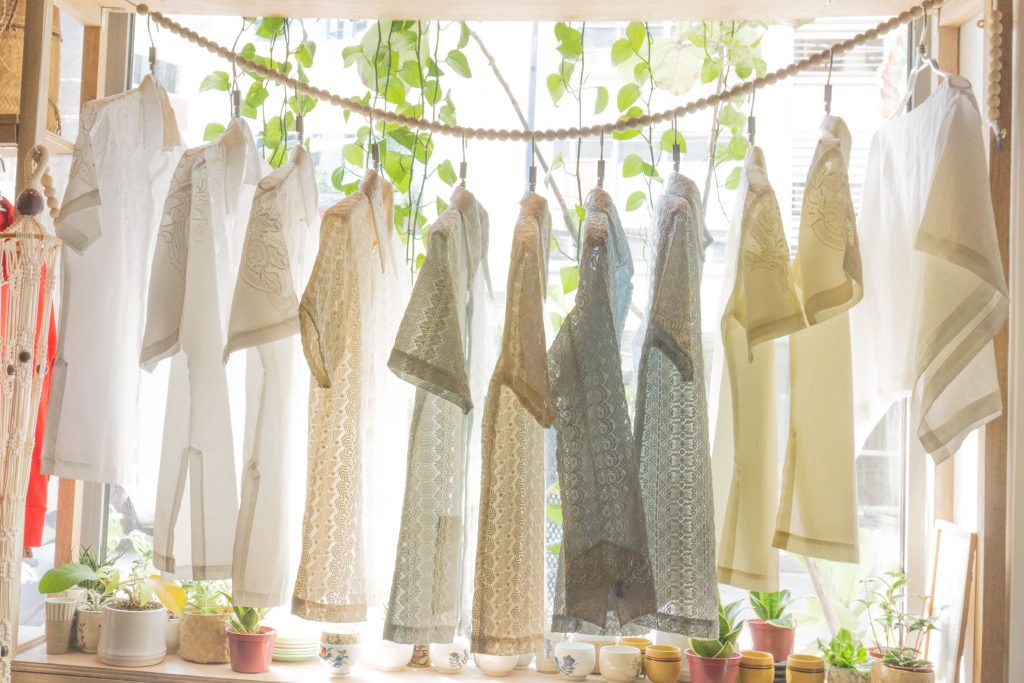 In Poblacion, a vintage store is attracting crowds for its collection of Filipiniana and sustainable living staples courtesy of eco-preneur Daniela Calumba. Glorious Dias rummages through private collections and thrift shops for vintage pieces like intricately-embroidered deadstock barongs which they then wash and dye a new color—ready for the contemporary times.
Get more stories like this by subscribing to our weekly newsletter here.
Read more:
Glorietta store sells sustainable clothes for P100 to P500
What happens when fast fashion doesn't sell fast enough?
This OFW-turned-fashion designer made couture upcycled gowns in Hong Kong
Read more by Christian San Jose:
Sorry to tell you, but your gym clothes are killing the environment
Our clothes may be polluting the oceans. Just check its label
What is mohair and why are high street brands banning it?
TAGS: close the loop fast fashion sustainability sustainable fashion sustainable living ukay-ukay upcycled fashion