Shopping bags, rice sacks found inside dead whale in Mindanao
It died of starvation
Mar 19, 2019
In June 2018, marine officials in Thailand went through a five-day effort to save a pilot whale that ingested 8 kgs. of plastic trash. It vomited five bags but still died. Months before, a sperm whale was found in Spain with nearly 30 kgs. of trash in its digestive system. The numbers continue to grow—and it's both appalling and disgusting.
(READ: 80 plastic bags found in a dead whale's body)
Just last Saturday, 40 kgs. (or 88 pounds) of plastic trash was recovered from the stomach of a dead beaked whale that washed ashore in Sitio Asinan, Brgy. Cadunan in Compostella Valley.
The whale was discovered by the team of Darrell Blatchley, a marine biologist, who runs a natural history museum in Davao that doubles as a non-government organization called the D' Bone Collector Museum.
In a Facebook post, Blatchley said the death of the whale, which he identified as a juvenile male curvier beaked whale, was caused by dehydration and starvation. His team found 16 rice sacks, four banana plantation bags, and multiple shopping bags in its stomach.

"All stomach compartments" also happen to be full of plastics and sacks in varying shapes and sizes, showed the results from the necropsy conducted by Blatchley and the Bureau of Fisheries and Aquatic Resources-Fishery Management Regulatory and Enforcement Division.
This is only one of the many infuriating plastic-related deaths the Davao-based marine biologist has seen, yet Blatchley already identifies it as his worst to date. "I was not prepared for the amount of plastic," he told Nolisoli.ph. "It was so bad, the plastic was so bad calcification was beginning."
"This whale had the most plastic we have ever seen in a whale. It's disgusting," he added. "Action must be taken by the government against those who continue to treat the waterways and ocean as dumpsters."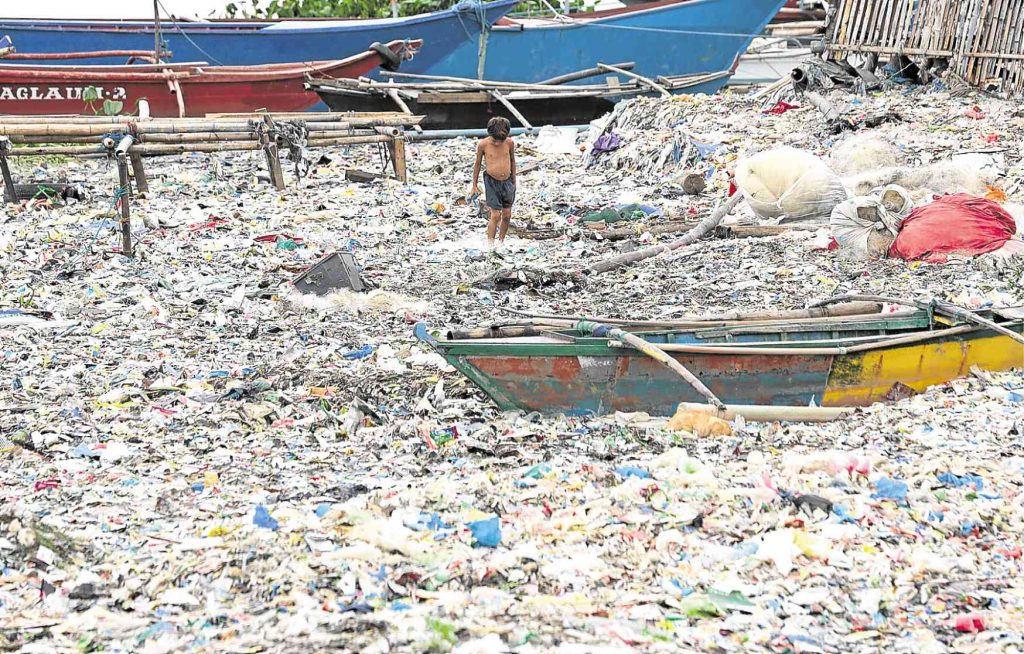 Blatchley stressed that for the past decades, they have recovered 61 whales and dolphins of which 57 have died due to fishing nets, dynamite fishing, and plastic garbage. "Four among them were pregnant. The Filipino people are proud people, but sadly it can't clean or take care of the environment properly."
A week ago, reporters found that "more than 300 million tons of plastics are produced annually" and at least five trillion of it are just floating in our oceans. A group of British researchers told them that in the eastern part of the Philippines, 100 percent of the animals they had studied contain plastic fibers in their digestive tracts. As we said before, if this does not in any way alarm or disgust you, I don't know what else will.
Header image courtesy of D'Bone Collector Museum
Get more stories like this by subscribing to our weekly newsletter here.
Read more:
Metro Manila will be knee-deep in plastic within a year
Plastic exchange campaigns can lead to incentivizing plastic consumption
What is that plastic grass in sushi for anyway?
Read more by Amierielle Anne Bulan:
Roads made of recycled plastic to be built soon in the PH
Dear companies, recycling is not the answer to plastic pollution and you know it
Filipino-made app for fishermen catches grand prize in NASA challenge
TAGS: 40 kilograms 88 pounds ater pollution bioligist death Mindanao ocean plastic plastic pollutionw whale