Metro Manila is a dump. Anyone who's ever been to the country's capital knows this. Don't believe me? Just look at this ledge, which is right near the LRT 1's Carriedo station:

Apparently, riders on the way to the train would just throw their plastic bottles onto the ledge from the station's stairwell. (Read: LOOK: Hundreds of plastic bottles are crammed on a ledge of a building in Manila)
This blasé attitude towards garbage and plastic use needs to stop. Not for nothing did the Metropolitan Manila Development Authority (MMDA) reported last November that our garbage crisis had gotten worse. And to further emphasize this bell of doom, environmental group Global Alliance for Incinerator Alternatives (GAIA) reported that "if Filipinos keep on throwing away more than 163 million plastic sachets daily, Metro Manila will be covered almost knee-deep in plastic waste in one year." GAIA-Asia Pacific audited Metro Manila's plastic waste problem with the help of Mother Earth Foundation (MEF), and they found that Filipinos were throwing away 48 million plastic shopping bags, 45 million thin-film bags, and three million diapers every day. Yikes.
But of course, the bulk of the burden doesn't rest on us consumers. It's on the big ticket industries that continue to manufacture plastic on a large scale, despite the many repeated warnings that they've been given concerning plastic's role in killing our planet. (Read: Dear companies, recycling is not the answer to plastic pollution and you know it) GAIA's study, for example, found that many of the plastic waste came from "branded" materials. The study itself was also intended to "'expose' the role of manufacturers in the global proliferation of plastic waste, and 'unmask' how the industry has supposedly passed on the blame for the disposal and cleanup of waste to local governments."
Break Free From Plastic national coordinator Von Hernandez notes this much, pointing out that companies have "been successful in framing the narrative that the problem of plastic pollution has always been about government's improper waste management and a problem of discipline among Filipinos."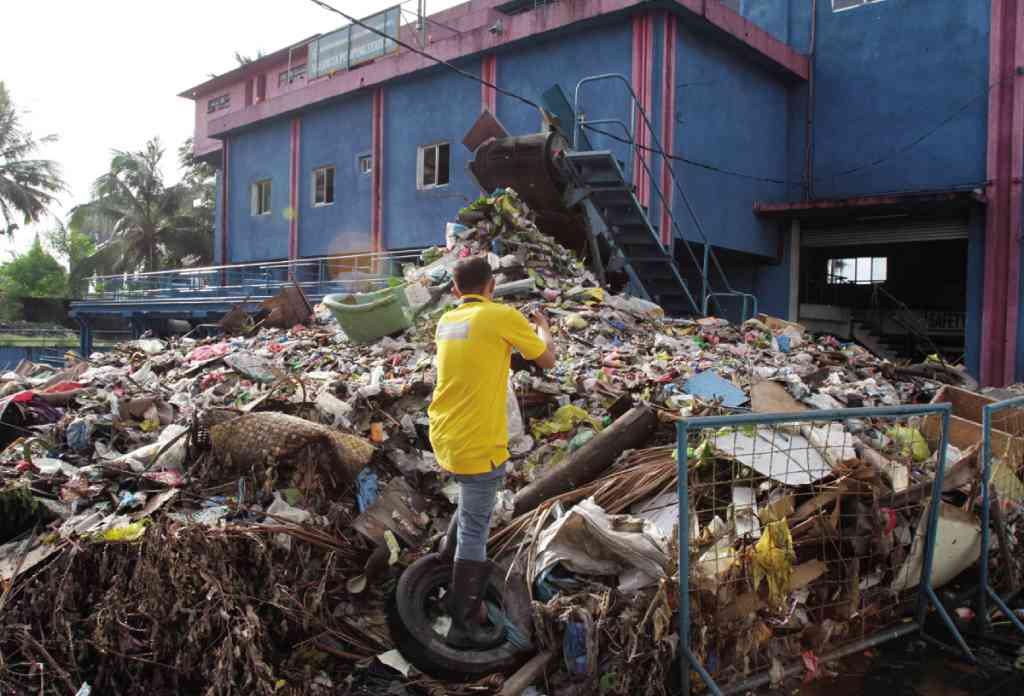 And aside from the fact that it lets companies continue to churn out plastic in capitalistic greed, the problem with that narrative is that the volume of trash has already gone "beyond the capacity of local governments to manage," says MEF chair Sonia Mendoza. It also doesn't help that we have a pretty clear Ecological Solid Waste Management Act that most barangays don't enforce. (Read: What our barangays should be doing about waste management) Still, Mendoza impresses the need for LGUs to step up in the cleaning of our spaces and holding companies accountable. "Cities can strengthen regulations, improve waste management services and reduce waste volume," she added.
Here's to hoping our LGUs will wise up soon and start making companies answer for their part in the garbage crisis. And for the industries still manufacturing plastic, what in fresh hell are you doing? Stop. 
Header image courtesy of Pixabay.
Read more:
Plastic exchange campaigns can lead to incentivizing plastic consumption
Waste-free Binondo creek restores hope in healthy PH waters
Humans are already eating microplastics, according to study
Read more by Zofiya Acosta:
Our company is giving menstrual cups to our women employees because we care about the environment
Momo Challenge is mostly a hoax, but you should still check in with your kids
We're seeing an epidemic of measles—a "completely avoidable" disease
Writer: ZOFIYA ACOSTA