Our company is giving menstrual cups to our women employees because we care about the environment
Hinge is leading the conversation on employee health care
Mar 8, 2019
In case you didn't know, being a woman is expensive. (Pause for all the female eye-rolling.) For starters, there's this thing called a pink tax, which makes items that are virtually the same as those marketed for men, save for being smaller and in pink, a lot more expensive. (Read: This is why women's products are often more expensive) There's also this little thing called menstruation.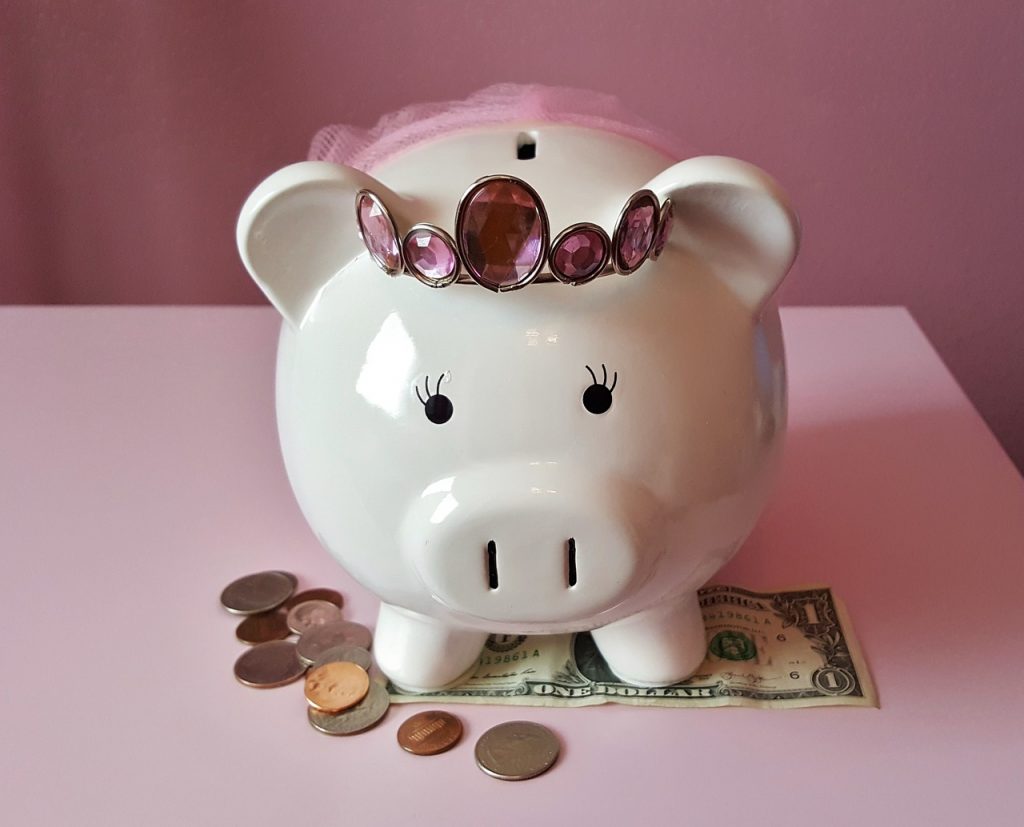 Most women are visited by the red tide every month (we need to emphasize "most" because not all women menstruate! Female essentialism is not welcome here), which makes menstrual products a basic necessity. And the only option that's readily available in the country is the use of sanitary pads—as much as we'd like otherwise, tampons and menstrual cups are still viewed with distrust, and you don't really see them in groceries. Sanitary pads aren't reusable (again, their reusable equivalent isn't readily available. You'd need to seek it out yourself), and you need to use at least two in a day, and this piles up. In a single year, a woman can spend thousands of pesos on her pad alone, even if she tries to skimp by only using the cheapest ones.
What happens if you don't have that money? Well, period poverty is a real thing, and it keeps girls out of school.
That's not even counting the environmental cost of using these pads. Again, these pads pile up. In her whole lifetime, a single woman can use upwards of tens of thousands of pads. That's just one woman! In 2007, the Bangon Kalikasan Movement noted that "the mountains of trash in dumpsites like Payatas in Quezon City contain a very hefty share of soiled baby diapers and used sanitary napkins." The same article also pointed out that these disposable pads contain plastic, and the whole process involved in making them is incredibly wasteful.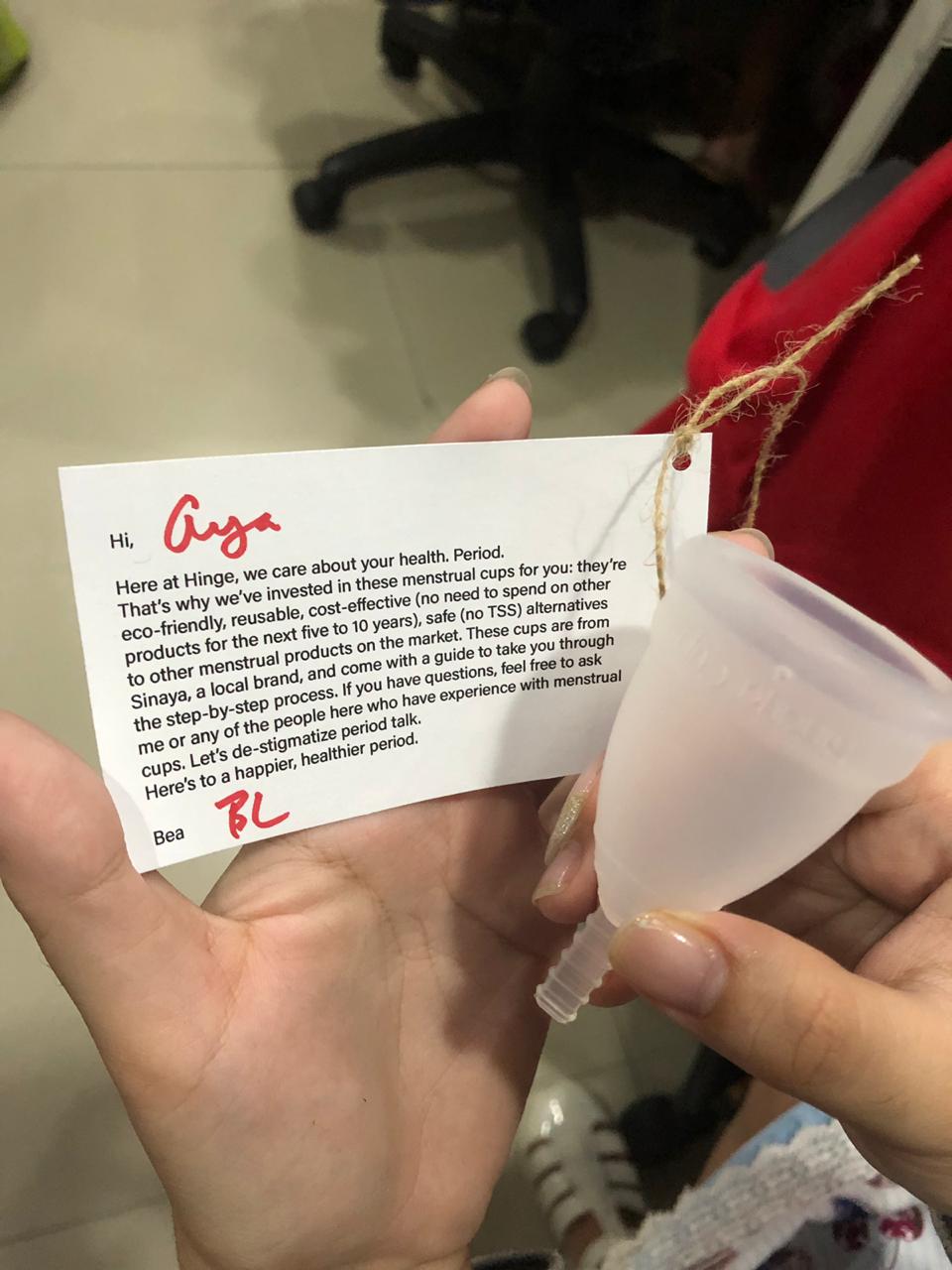 That's why our mother company Hinge will be giving away free menstrual cups by Sinaya, a local brand, to all its women employees for International Women's Day. Aside from Nolisoli.ph, Hinge comprises Preen.ph, Scout, F&B Report, and Multisport.ph, as well as Dasmariñas Village Gazette and Forbes In Touch. We also have a Custom Publishing department that crafts  branded content, magazines, newsletters, and other publications for partner brands and companies. Our office is pretty much filled with women (men are the minority here), which makes the menstrual cups especially important.
Sinaya cups are also great because they allow you the kind of freedom that you don't get with a sanitary pad. Our friends at Preen.ph tested it out three years ago, reporting back that you couldn't feel anything inside, and you were free to swim, jump, do yoga, or any kind of high energy activity. And since menstrual cups are reusable, they're more eco- and wallet-friendly in the long run, too.
Hinge, headed by our group publisher Bea Ledesma, wants to lead the conversation on employee healthcare. It's not enough for employers to provide a reliable health card or have an office clinic with a nurse on stand-by. Employers also need to think of the basic necessities that, if their employees were to go without, would drastically affect their performance.
Menstrual products obviously are part of that. No one ever talks about menstrual health within the context of the workforce, which is crazy considering that women make up half of it. Even after all the strides we've made for equality, we still hear men calling a woman crazy or unstable because of her period, which makes women who do feel like they need help when Aunt Flo visits think that they have to toughen it out by themselves. And they shouldn't have to.
More employers should think about giving free menstrual products to their female employees. To paraphrase Maria Molland of Thinx: we don't expect employees to bring their own toilet paper. Why should we expect female employees to buy their own menstrual products?
Get more stories like this by subscribing to our newsletter here.
Read more:
A year after #MeToo, and I'm still hurting
A Filipino woman is raped every 72 minutes
This exhibit is proof that women did not sit silently during WW2
TAGS: feminism Hinge menstrual cup menstruation nolisoli.ph sinaya