Our country has a terrible waste management system. Last year, Pasig River ranked eighth in the list of the top plastic waste contributors in the world and second in relation to its area.
We've known the classic 3Rs—reduce, reuse, recycle—since we were kids, but oftentimes, it seems that this grade school lesson remains a concept meant to be learned and passed but not practiced. I can't blame you all, though, especially the underprivileged urban communities whose problems don't include saving the earth because they need to eat three times a day first. But I can point my fingers to the government.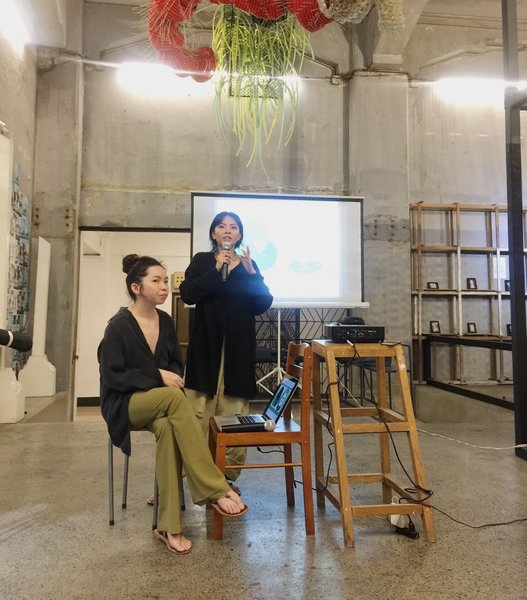 During the first ECOlta Fair, a two-day fair focusing on the basics of eco-living and waste management, last Apr. 14 and 15 at the HUB: Make Lab in Escolta, the Ecological Solid Waste Management Act of 2000 was discussed. Before the talk, I never knew this law existed—or that some people from the government 18 years ago took waste management seriously.
R.A. 9003 provides the legal essential structure for the country's systematic and comprehensive solid waste management to protect public health and the environment. Among other things, it highlights the need to form the programs, like recycling programs and information dissemination about waste, and impose penalties for violating any of its provisions.
Aside from the national institutions like Department of Environment and Natural Resources and Department of the Interior and Local Government, our very own barangays are mandated to do something bigger than itself about this, too.
For starters, they're tasked to establish a Barangay Solid Waste Management Committee to oversee the eco-programs in their community. They're also mandated to establish and maintain a Materials Recovery Facility, "a solid waste transfer station or sorting station, drop-off center, a composting facility, and a recycling facility."
Did you know that there's a "no segregation, no collection" policy in the law? Barangays should be stern about this so that constituents would segregate their own garbage, a.k.a. set penalties. Everyone can also file a civil, criminal, or administrative case against the violators of the law.
Above all, to properly enact this law and to be fair, the barangays should conduct seminars and take all the routes to get the word out and educate the people about waste management.
Featured image courtesy of Greenpeace Philippines
Read more:
Eco-friendly products you can buy over the weekend
Easy hacks for zero waste grocery shopping
Thinking of going zero-waste? You're not alone
Read more by Yazhmin Malajito:
Heard of 'pasador?' Here's why you should give cloth pads a try
Now you can taste legit burrata in Tomas Morato
Insulated bottles to keep your drinks cold this summer
Writer: YAZHMIN MALAJITO