The joy of handwashing clothes is unlike any other—at least for me, a person of relative privilege who does this purely for leisure.
I look forward to days when a package arrives and I get to baptize my new clothes into the Christian world—my world, not the religious one—aka in a basin bubbling with natural detergent I specifically bought for my once-a-week handwashing session for delicates.
Luckily, the suds of natural detergent wash off clothes fairly quickly in one, sometimes two rinses. I consume about three to four pails of water handwashing around six articles of clothing in one go. That's roughly 200 liters of water, 1/5 of a cubic meter, which costs almost P30, according to the latest Manila Water Company advisory on its average basic charge.
In its lifetime, clothes consume thousands of gallons of water, from its stage as a cotton plant, to manufacture as fabric and later, as a wearable item. Laundering clothes also requires power, especially when using a washing machine.
Washing clothes made of synthetic fabrics may also send microplastics into the ocean by way of water lines. Gym clothes are among the top shredders and take 20 to 200 years to decompose, based on one estimate. We also tend to overwash them.
[READ:
Sorry to tell you, but your gym clothes are killing the environment
]
Do we really need to wash clothes after one wear?
The short answer is no, BUT much depends on the type of fabric and how long one wear lasts and for what activity. For example, except for bras, underwear, undershirts and socks should be washed after each wear because they come in close contact with (often damp or sweaty) skin. Jeans can forgo washing up to four outings. Loungewear—quarantine uniform these days—can be worn multiple times before being sent to the laundry bin because they're "inside clothes" or worn mainly inside the house.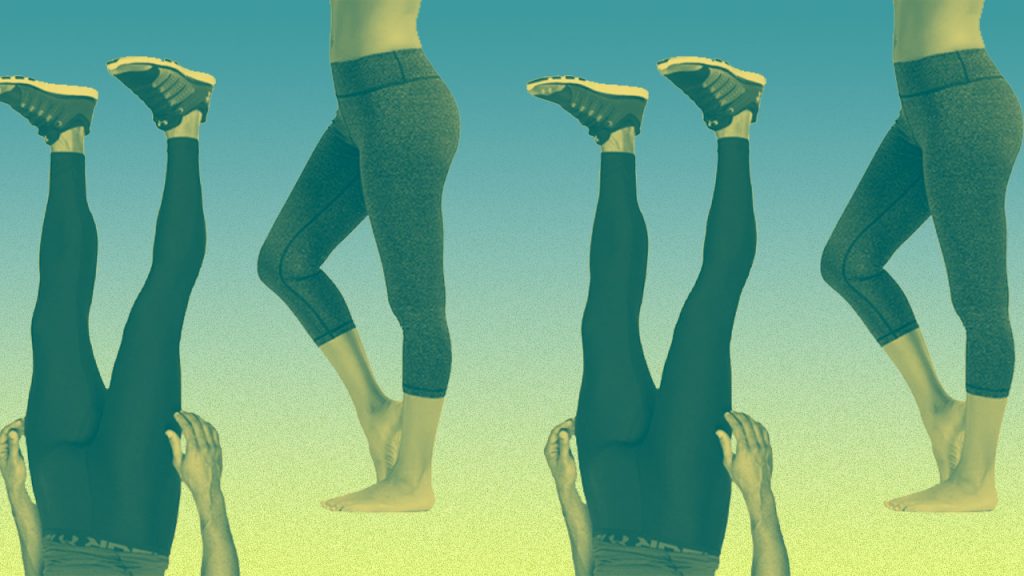 Athleisure is a bit tricky, though. The American Cleaning Institute suggests washing leggings and tights after every wear but only to prevent baggy knees. A washing machine brand echoes this, probably because it's good for business. A lifestyle publication (let's call it GQ) says there is nothing wrong about rewearing gym clothes, specially when they are made from a performance fabric like water-resistant nylon and your workout is low-impact, as in "no sweat, really chill."
[S]he personally donned the T-shirt all throughout summer and when she finally decided to take it off it was because she "was odorous but the T-shirt wasn't."
A dermatologist at the Cleveland Clinic, however, cautions about wearing tightly-fitted clothes multiple times because "these garments can rub off more dead skin cells and skin oils that can be trapped in the fabric and cause it to get stinky." But there's no harm in wearing them again sans washing—except maybe, in rare cases, body acne, the derma adds.
What if clothes didn't have to be washed that often?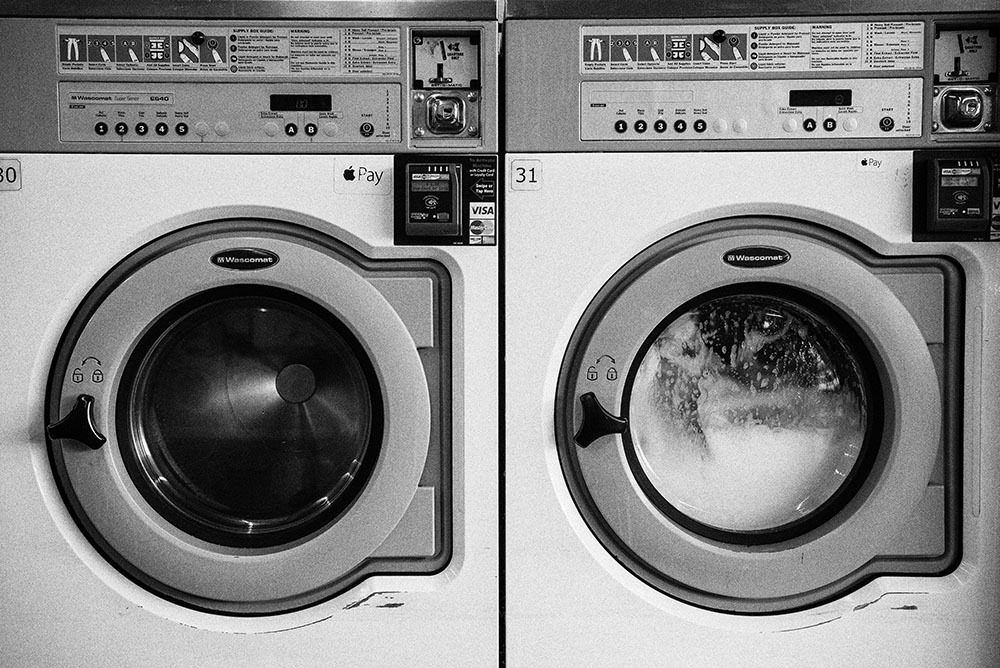 Environmentally-conscious clothing brand Pangaia—a company that employs scientists and technologists side by side with designers—is rethinking the impact of garment manufacturing and maintenance.
[READ:
How to sustainably care for your clothes
]
Alongside material science startup Kintra, the company announced late last year that it will be investing in the former's patent-pending biodegradable polyester. This technology will replace synthetic and "will be 100 percent bio-based (from) corn and wheat primary feedstocks."
But even before that partnership, Pangaia has established itself as a leader in sustainable fashion. Its flagship product popularized in early 2020, are T-shirts made from 20-60 percent saltwater seaweed and 40-80 percent organic cotton.
"Our seaweed fiber fabrics are made from a blend of organic cotton yarns and lyocell, embedded with seaweed particles," its website says. "The resulting fiber is completely biodegradable, made using methods that save energy and resources."
The T-shirt designs range from plain tees, long-sleeved shirts, cropped tops, and sweaters that come in different colors created using environment- friendly dyes and recycled water systems.
And now for the less-washing part: Pangaia treats these seaweed-embedded cotton tees with peppermint oil. Why?
"Treating our products with natural, plant-based peppermint oil neutralizes and prevents the growth of odor-causing bacteria," the company says.
Thanks to peppermint oil's antibacterial properties, you can wear Pangaia's PPRMINT™ T-shirts many times before washing. How many times? As many as 20(!), according to the brand's chief innovation officer and scientist Amanda Parkes.
In an interview with British Vogue, Parkes said she personally donned the T-shirt all throughout summer and when she finally decided to take it off it was because she "was odorous but the T-shirt wasn't."
Treating garments with an antibacterial agent isn't exactly new. You probably have antibacterial socks and maybe even gym clothes that claim to deter bacteria. But what sets Pangaia's products apart is peppermint's non-toxic nature. "Usually antibacterial methods use metals which are toxic to the body and textiles," Parkes said.
Such metals include silver that may reduce the need for excessive washing, but may pollute waterways and can be toxic for wildlife, humans and the planet.
Can there be a totally transparent, ethical and sustainable fashion brand?
As if to further put to shame other exploitative, claiming-to-be-sustainable fashion brands out there, a portion of the proceeds from every purchase of a Pangaia product is donated to its initiative Tomorrow Tree Fund, which aims to support grassroots NGOs with a commitment to plant, protect and restore one million trees around the globe.
'It's a start'
If these features and benefits sound too good to be true, it's probably because we have been used to bare minimum, green-washed commitments of existing brands.
The only factor that might dissuade anyone from buying these garments might be its price. At $35-$110, approximately P1,700-P4,800 a piece, it is a stiff price to pay for a T-shirt. If it's any consolation, they ship free worldwide.
But pricing may also be part of Pangaia's pledge to break the current demand and supply chain oriented toward selling mass-produced things dirt cheap, while profiting off the labor of underpaid factory workers.
[READ:
This online quiz calculates the carbon footprint of your clothing choices from shopping to laundry
]
The UK-based brand rarely talks about its labor practices but Good On You, a group of campaigners, fashion professionals, scientists, writers and developers who rate the overall sustainability pledge and ethical practices of fashion labels, did some shallow digging. They gave Pangaia's labor practices three out of five stars.
"Its final stage of production is undertaken in the European Union, a low/medium risk region for labor abuse. It has a Code of Conduct that covers some of the International Labor Organization's Four Fundamental Freedoms principles. It traces most of its supply chain. There is no evidence it ensures payment of a living wage in its supply chain. It visits its suppliers regularly."
Good On You's final rating on Pangaia's labor practices? "It's a start," a reassuring enough statement that might restore our faith in the latter's stellar initiatives. Let our next question be: Can there be a totally transparent, ethical and sustainable fashion brand? Here's hoping for an affirmative answer.