When Vogue came out with a feature of furniture designer Elise McMahon's sustainability efforts to upcycle T-shirts by stripping them and weaving them into square mats, Filipinos were quick to notice that her designs bore resemblance to our very own basahan.
While the intent was noble—indeed there are way too many unused and discarded T-shirts in America, in the world even—the lack of recognition and acknowledgment of the craft widely used in other Asian countries rubbed many people the wrong way. That's on top of the fact that McMahon's label sells the loom used to make the weave for $200. The designer has since acknowledged the issue and was even in conversation with Filipino brand Rags2Riches, locally known for elevating the art of basahan weaving.
Weeks after the issue made the rounds on the internet, local basahan makers' voices are finally in the media. In a recent interview with news broadcasting show "24 Oras," basahan weavers from Payatas reacted to McMahon's design, expressing their joy upon learning that the design is now widely recognized abroad even by non-Filipino or Asian audiences. However, they hope that along with this, the value of their products would also increase.
According to one of the weavers, they sell their woven mats in bulk for P15 each. We Filipinos know its price all too well, marked up by secondary sellers in the palengke for upwards of P50 a mat, or if you are lucky three for P100.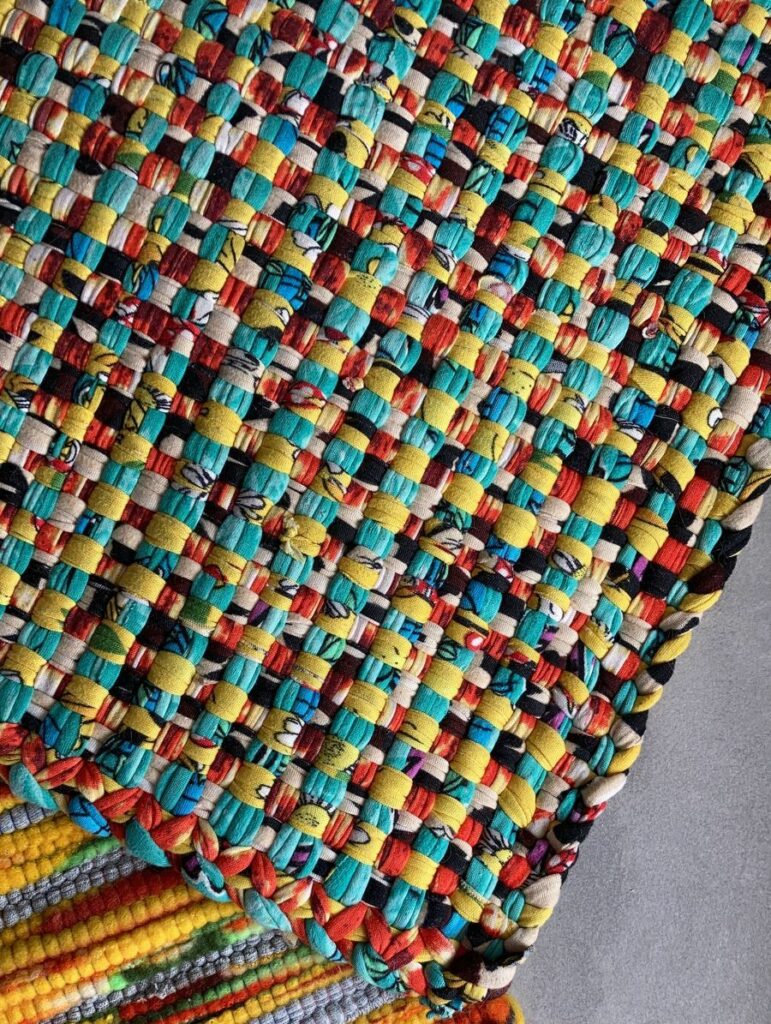 One of the weavers expressed that having their mats purchased at a higher price would be beneficial as their everyday expenses, from food to baby products, depend on their livelihood.
Weavers handmake this Filipino household staple with scrap fabrics, from doormats and rags to trivets. These scraps are often from sewing factories. So yes, Filipino and other Asian craftspeople have always embraced sustainability through their own resourcefulness, while Western counterparts continue to dump—nay, ship out or export—unwanted clothes for Asian countries to find use for. These clothes, technically given to charities in their country of origin, find their way into ukay-ukay stores and are sold at a profit. Ironically, because they are sold so cheap, these donated secondhand clothes end up killing local clothing industries, as has been the case in Africa. All the more reason that we need to look at the Global South to solve the clothing waste crisis—and give credit where it's due to the people who've already been making solutions.