With the success of the digital run of Art in the Park, Art Fair Philippines' organizers deemed themselves ready to take on the challenge of bringing Manila's most anticipated art event to the digital space. Set to go online from May 6 to 15, this year's Art Fair Philippines is coming back even bigger than before, pandemic notwithstanding.
[READ:
Art Fair Philippines is going online this May 2021
]
A total of 43 exhibitors will be joining this year's Art Fair, 32 of which are local galleries. From The Link, organizers call the virtual shared space where the Art Fair will now be held as the "Metaverse."
Digital art
In line with it being its first online edition, this year's Art Fair will showcase digital art. Along with this is a special showcase on NFTs or Non-Fungible Tokens. Art Fair 2021 will include events and features that will enable fairgoers to understand crypto basics, how to buy NFTs, as well as connecting them with artists and gallerists in the crypto art community.
[READ:
Art Twitter has major beef with cryptocurrency NFT—here's why
via Scout]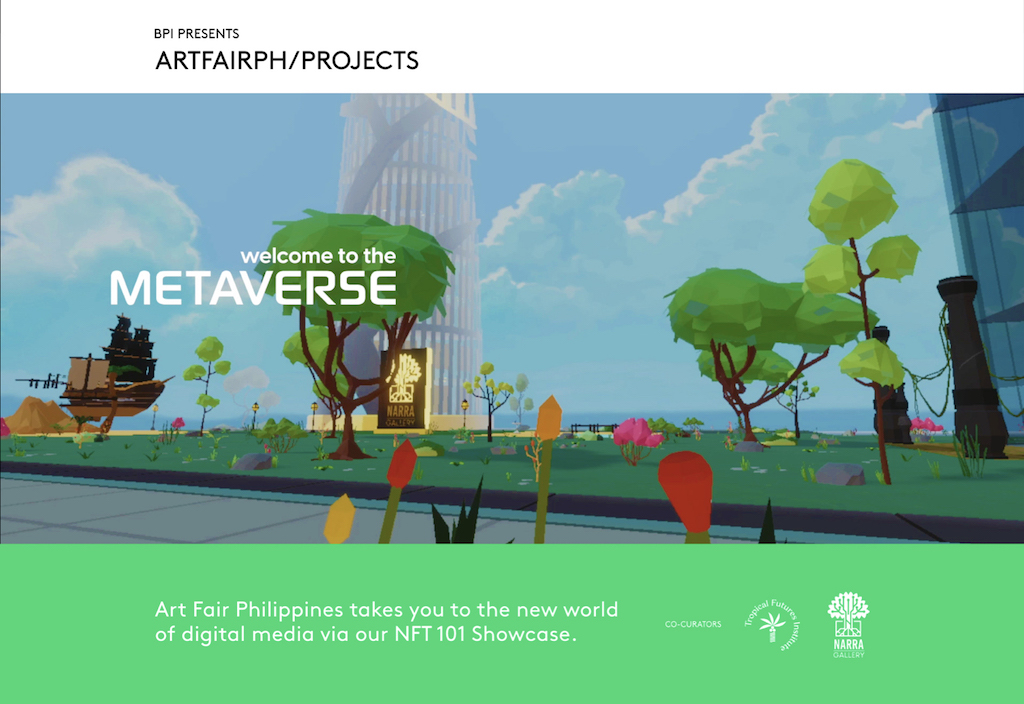 Aside from this NFT 101 Showcase (which they call "Welcome to the Metaverse"), Art Fair will also feature digital artworks commissioned for the fair's ArtFairPH/Film section. Digital artworks by artists Jeremy Couillard and Petra Cortright, and collaborative group Keiken by Tanya Cruz, Hana Omori and Isabel Ramos, will be featured.
New sections
Among Art Fair's new sections are ArtFairPH/Residencies, an artist residency program that aims to select five artists to be paired with art spaces and galleries across the country. The partner art spaces and galleries include: Manila Observatory in Quezon City; Linangan Art Residency in Alfonzo, Cavite; Emerging Islands in San Juan, La Union; The Orange Project in Bacolod, Negros Occidental; and Barrio Butanding in Puerto Princesa, Palawan.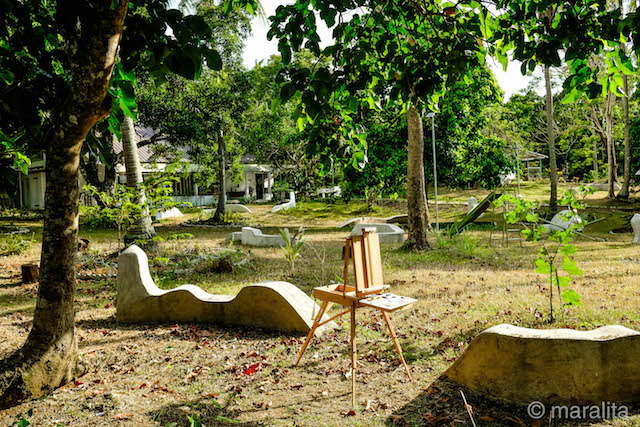 Art Fair's photography section will also be returning this year, with a special exhibit featuring Paris-based Filipino photographer Ding Panganiban. Panganiban will be exhibiting photos he produced using the ambrotype collodion process. He will also be holding a demonstration, broadcast from his studio in Paris, as well as remote studio sessions via Zoom.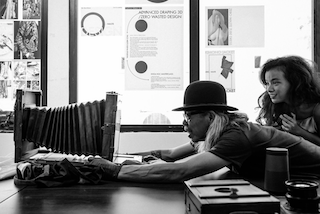 And although the fair will be digital this year, art tours will still take place virtually. There will be a tour and viewing of the collection of filmmaker Moira Lang from Baguio, and a tour of the Eskinita Art Farm in Batangas by artist Alfredo Esquillo.
Other features
Another interesting feature of the upcoming digital Art Fair is that, aside from it being free for everyone to access, it has also made arrangements for the art experience to be interactive to make up for the lack of actual face-to-face human interaction. (Which we miss terribly. Especially listening in on conversations. Don't lie—we know you miss it, too.)
Each artwork page will feature images and videos that show multiple views of the work to help fairgoers appreciate the work better—the same way we might like to stand and look at the art at different viewpoints (crowds in front of us notwithstanding). 
Art buyers will also have an easier time because prices will be listed on the page. There will also be a messaging function on each page, where fairgoers have the option of messaging gallerists through email, Messenger, Viber or Whatsapp.
Access Art Fair Philippines 2021 through their website.