When one goes north it is a must to visit Vigan City's Spanish-era row of ancestral houses at Calle Crisologo. The cobblestone streets are also a delight to marvel by at night, romantic if you will, whether you are passing by walking or on a horse-drawn carriage.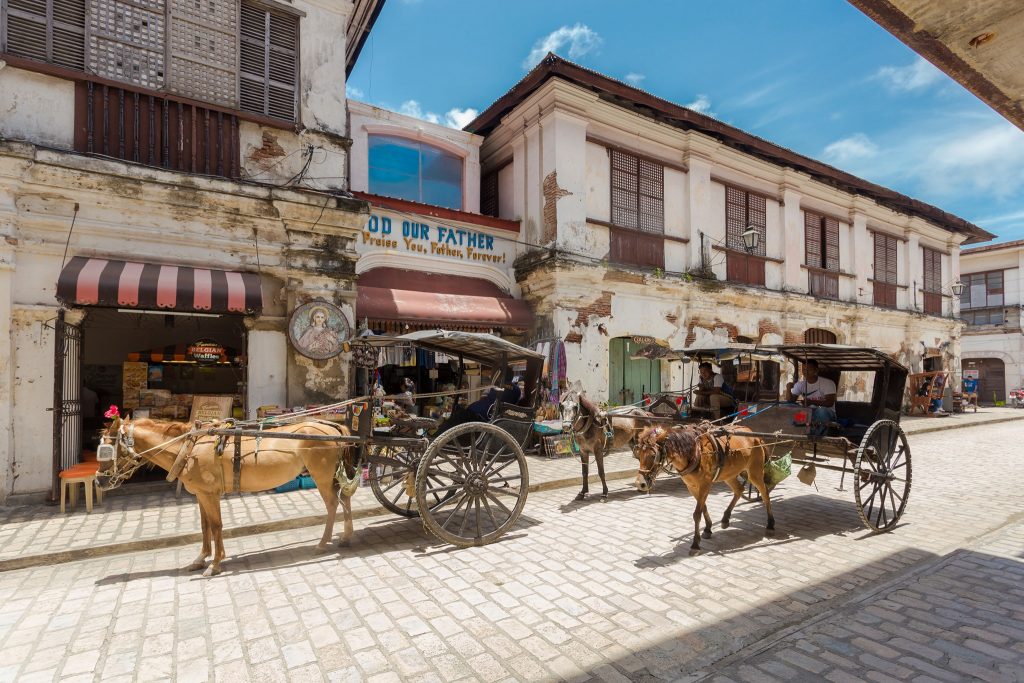 Its glowing nightlife, however, has recently had an aesthetic change, exchanging its warm lights for multi-colored ones.
In posts by netizens, Calle Crisologo can be seen lit from the ground by floor-mounted tinted lights of varying rainbow colors. In one video, the whole street was illuminated by colors that move and change to the beat of a blaring sound system akin to its neighbor attraction, the dancing fountain at Plaza Salcedo.
Questionable and a safety hazard
The project which is part of the city's streetscape development program publicly lists its cost at P14,566,896.37. The contractor is Lenwon Air Systems Corporation, a San Juan City-based wholesale and retails household appliance and electrical company.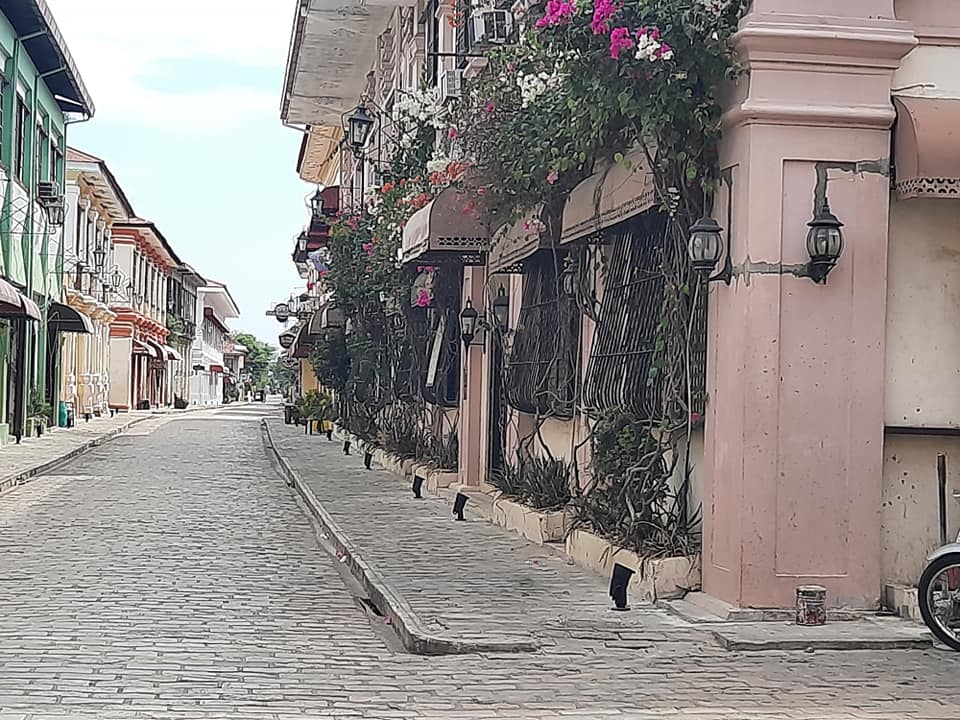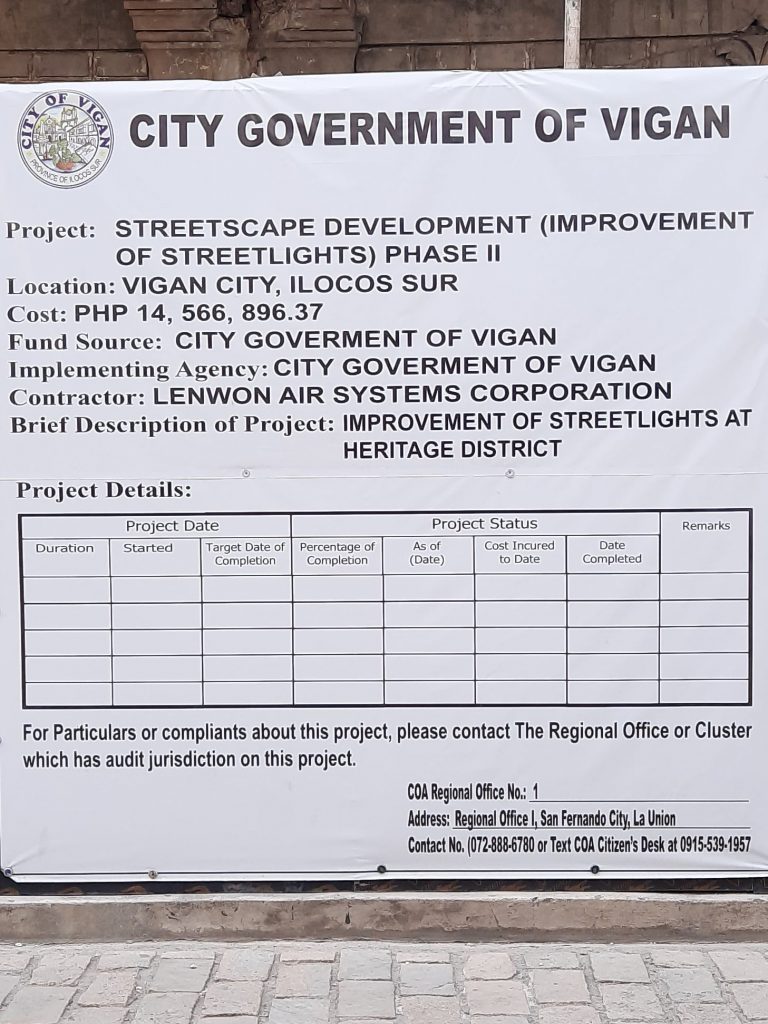 The black lamps that emit the tinted lights protrude from the sides of the street, a cause for concern for some heritage advocates, who point out that it can be easily vandalized or damaged by accident. Not to mention, it poses a hazard for tourists, who some wager, would flock to the heritage site once the pandemic is over, whenever that might be.
Some suggested that instead of these contraptions, the contractor should have opted for ground embedded paver lights that level with the floor to avoid untoward incidents.
Others meanwhile are concerned about the modernization of what was supposed to be a preserved 18th-century Spanish village. In lieu of these light installations, a fitting design could have been streetlamps patterned after those from the same era, they said.
Model in preservation
The historic city of Vigan is one of over a thousand World Heritage sites recognized by the United Nations Educational, Scientific and Cultural Organization (UNESCO) since 1999. It is home to over 200 historic buildings and ancestral houses strewn throughout a network of 25 streets.
Two years before this recognition, Vigan's local government enacted Ordinance No. 14, Series of 1997 or an "Ordinance Providing the Guidelines in the Conservation of the Historic Town of Vigan." Outlined in it are "standard international practices on conservation tailored for use in the Historic Town of Vigan to maintain its authenticity, integrity, and protection as a heritage site in the present and into the future."
[READ:
The government blatantly lacks cultural heritage literacy. Here's why
]
In an expanded 2006 version, Section 18 entails that "the sources of aesthetic or scenic impressions along the stretches of streets" be maintained. It also adds that "existing modern or mediocre designs of sources of impressions" shall be replaced or redesigned "in order to enhance aesthetic or scenic values." The streets and sidewalks should also be protected, maintained and cleared of obstructions.
More surprising, however, is a very specific provision in the ordinance pertaining to street lights.
Section 12 lists the following as mandatory in the installation of lighting fixtures:
the use of historically appropriate lights is hereby recommended;
the use of materials such as lamp posts or street lights: wrought-iron or cast-iron; wall bracket lamps: wrought-iron, cast-iron or copper; gate post lamps: wrought-iron or copper; and lamps (farol): wrought-iron, copper, plain or frosted glass planes.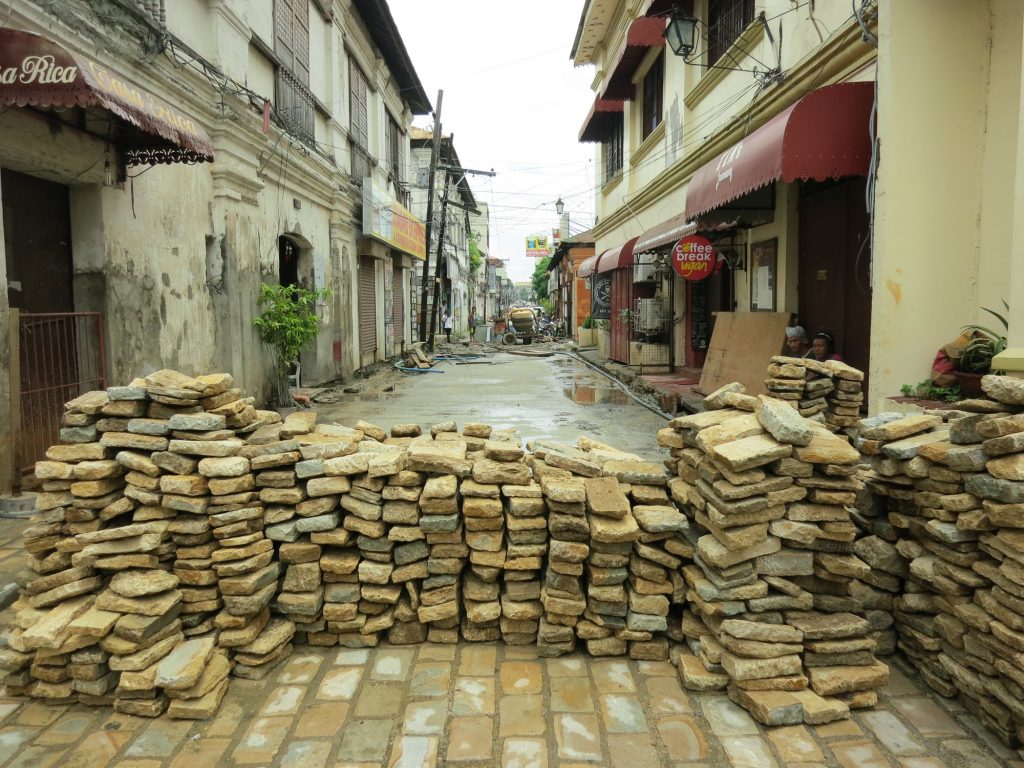 In 2018, when the local government repaved the cobbled streets as part of a years-long project, it earned UNESCO's approval, recognizing it as a model of best practices in World Heritage site management. "The awareness on the need to preserve authenticity has dramatically increased since the site was inscribed," UNESCO said in a statement regarding the efforts to conserve Vigan. "Conservation practices that have developed organically over the last three centuries are now being re-introduced, making use of a considerable reserve of traditional building crafts that have survived."
The organization has yet to comment on the new lights and sound showcase along Calle Crisologo.
The National Historical Commission of the Philippines (NHCP) has yet to release a statement on this either. Last month, NHCP Chairman Dr. Rene Escalante, asked Bauan Church officials in Batangas regarding a drastic change in the 425-year-old Immaculate Conception parish church and convent. Escalante said the structure, being more than 50 years old, is considered an Important Cultural Property under the National Cultural Heritage Act of 2009. Such infrastructures under the law must be protected from any modification or demolition, especially when the NHCP is not consulted.