Remember that church in Batangas that went viral after a renovation "stripped" its facade of its neo-classical elements? While the parish has clarified that the work is still not done, the National Historical Commission of the Philippines (NHCP) finally commented on the issue through a statement, asking Bauan Church officials about the changes.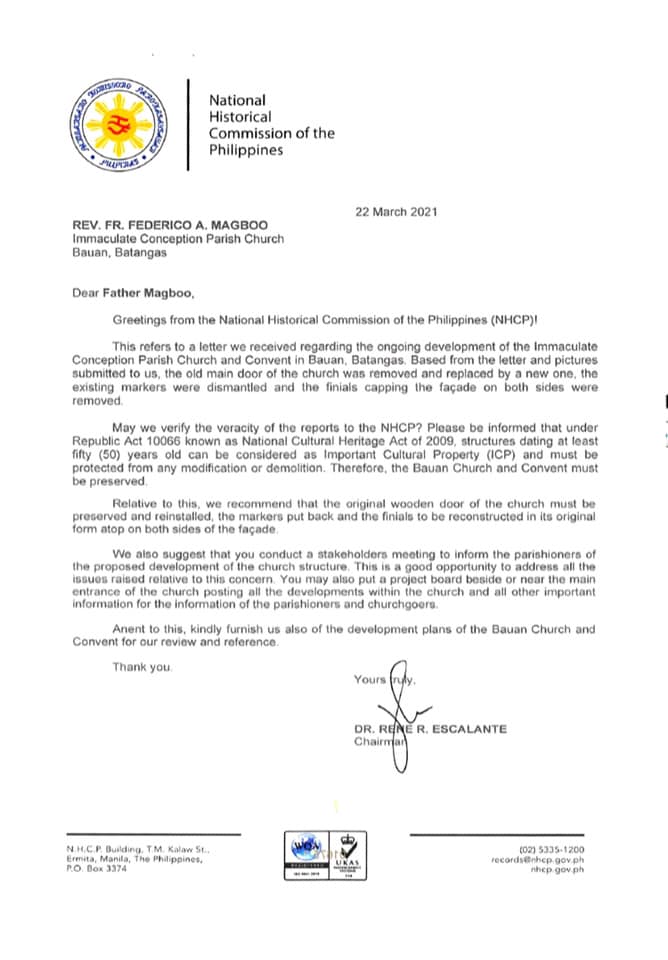 According to a statement signed by NHCP Chair Rene R. Escalante and addressed to Rev. Fr. Federico A. Magboo, the agency appears to not have been consulted regarding the renovation, contrary to the claim of the parish officials published on the Kapatiran ng Mahal na Poong Sta. Krus (ICP) – Bauan, Batangas' Facebook page.
[READ:
Bauan, Batangas' neo-classical church is now a— We don't know how to describe it. See for yourself
]
In the letter dated Mar. 22 and furnished by Facebook page El Reportero, Escalante reminded Father Magboo that the 425-year-old Immaculate Conception parish church and convent is considered an Important Cultural Property under Republic Act 10066 or the National Cultural Heritage Act of 2009, and thus must be protected from modification or demolition.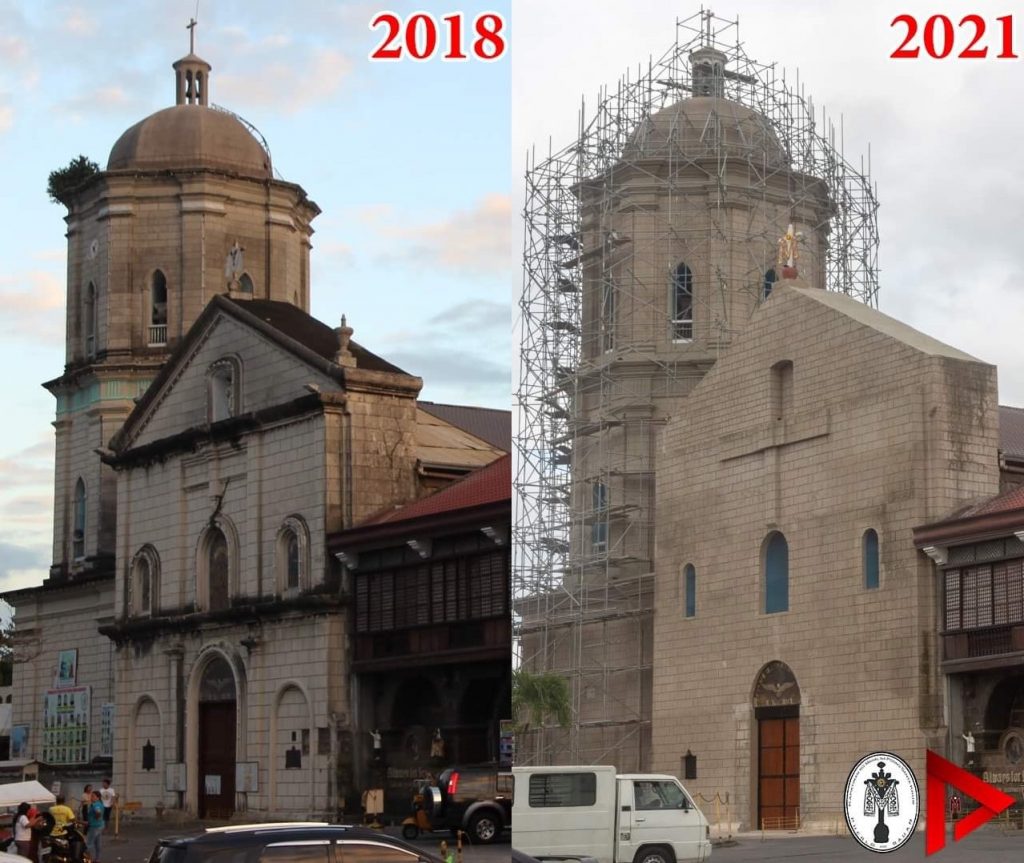 The chair specifically asked about the original wooden door, which according to the agency, seemed to be absent from photos sent to them of the newly-renovated facade.
"The old main door of the church was removed and replace by a new one, the existing markers were dismantled and the finials capping the facade on both sides were removed," Escalate said.
Among NHCP's recommendations were to preserve and reinstall the original wooden door along with the markers and finials, as well as for the ministry to conduct a stakeholders meeting and put up a project board beside or near the main entrance posting all the developments. "This is a good opportunity to address all the issues raised relative to this concern."
Escalante also asked to furnish a copy of the planned redesign for review and reference.
On Mar. 16, ICP uploaded a proposed plan for the facade with a disclaimer that this is not yet final and that the parish is open to discussions and recommendations.
The renovations started in 2017 and is still on going.