I had saved a new title on my Netflix list a few weeks ago, and its trailer started with this statement: "So much about who we are is stitched into the fabrics we wear every day."
As I was listening to former Harrods fashion buying assistant Steffi Cua's story on the origins of her new resortwear brand Idyllic Summers, the statement just rang ever more true. But in the case of Cua and Idyllic Summers' forever-summer pieces, these fabrics talked about who we are and who we were.
Choosing to create a resortwear brand came naturally to Cua. "With the Philippines being a tropical country, I wanted to create clothes fitting for our climate," she said. "Resortwear is very much something that I love and very much rooted in our identity. [It's] something that I could relate to. It's very easy to wear, and not much fuss."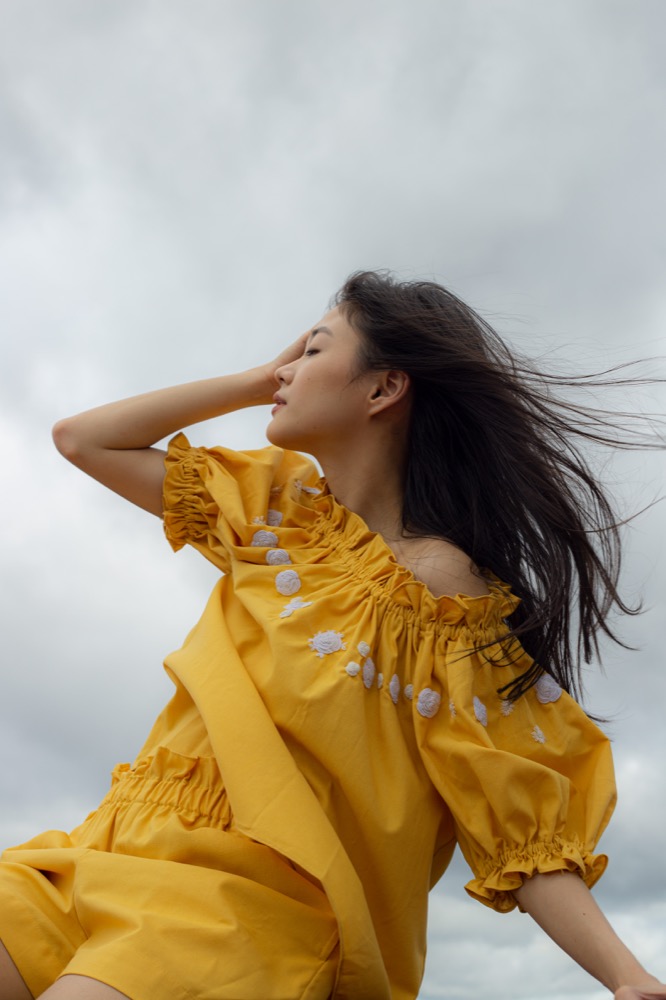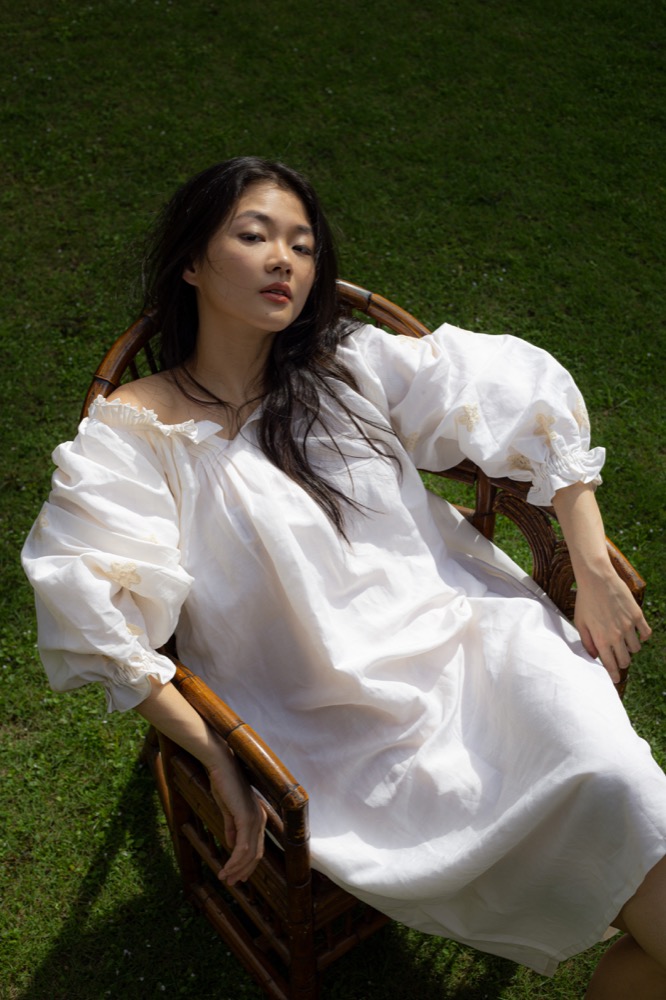 A growing interest in the artisanal
It wasn't just the silhouettes that connected Idyllic Summers to the Filipino identity—and to Cua, personally.
"The whole traditional aspect to it, working with artisans… is really based on my childhood," Cua started. "My mom, a creative and staunch supporter of local crafts, passed on to me the appreication for everything local, handmade and artisanal. She was the type of woman who wore fully hand-embellished gowns made of local textiles like the T'nalak to balls in the 1990s."
At the time, Cua shared, there didn't seem to be that many designers who worked with local crafts. "[My mom] would go to Patis Tesoro and have these handmade gowns done… I think she really sowed that seed, and now I'm blooming into this person."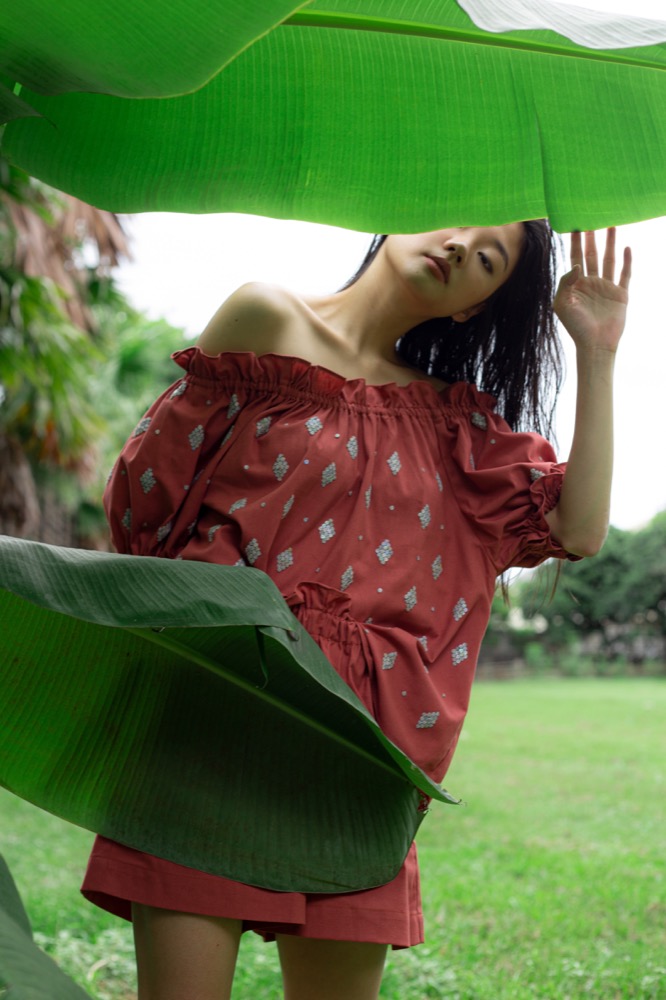 This interest and connection with handmade crafts grew even more when one of her mentors, renowned fashion icon Danilo Franco invited her to the ASEAN HABI symposium in 2009. "[Here,] Southeast Asian countries explained their traditional crafts in detail: handloom weaving, natural dyes, batik-making, et cetera. It was only then that I realized how vast and rich our cultures were. I knew back then I wanted to do something that would delve into our heritage at some point in the future," she said.
[READ:
A map of Philippine weaves and the stories of artisan communities woven into it
]
The final push came during her stint as a fashion buyer in London. Being abroad allowed her to see the country and our culture in a new light, Cua said. She noticed that handmade techniques became a rarity, even amongst high-end brands. "When I came back to the Philippines, I started going around the country and I started seeing a lot of these weavers, these burdaderas. I also met some of the indigenous peoples and [seeing how they made their craft] was so mindblowing… This is really difficult to find in a lot of modern brands nowadays and in how they produce. A lot of that human factor is taken away."
Working with tradition
Coming back to the country not only exposed Cua to the unique crafts and traditions of our various artisans, but it also opened her to the new generation of weave-wearers. "For the longest time, I think there's been a lack of awareness. Now it's kind of everywhere—there's easy access to these things," she said. "When I came back here, I was so surprised with Artefino. I've never felt this kind of buzz and electricity in the retail space… there was a clamoring for products, trying to understand where these things came from. That's why we were talking to the designers, asking where this weave's from, how do you make this—it was really refreshing to have that much excitement and that much buzz."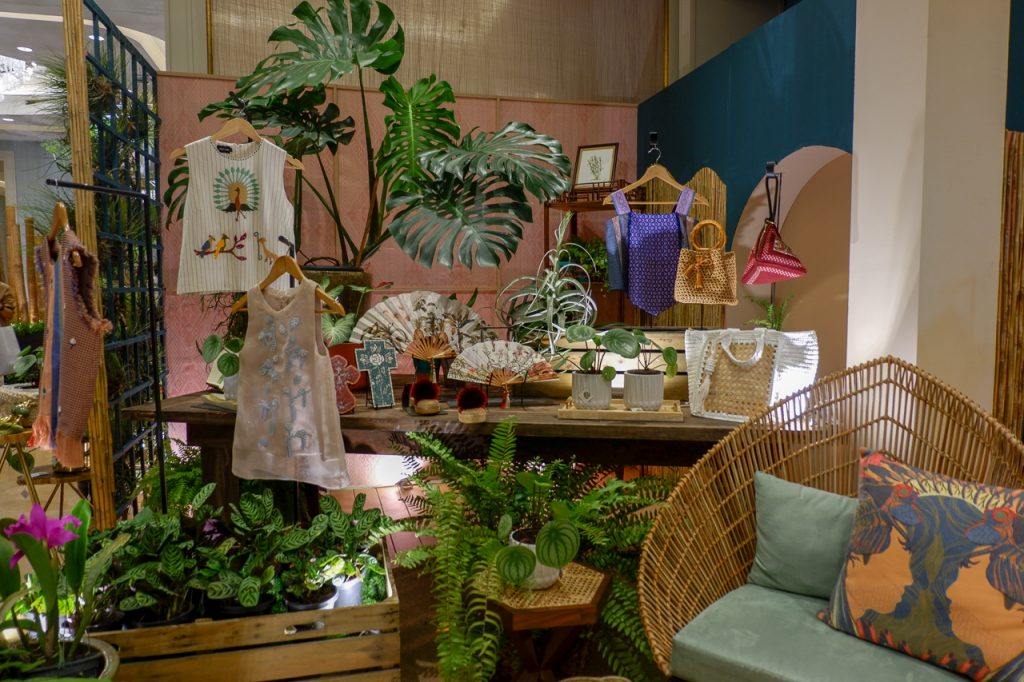 Intent on making traditional crafts relatable and approachable in terms of clothing, Cua started Idyllic Summers—stitching together both her passion for the traditional and her love for easy and climate-friendly resortwear.
The brand integrates elements of traditional artisanal crafts into contemporary silhouettes, making it fit for everyday wear. Designs and embellishments by the T'boli people of South Cotabato, the burdaderas of the Panay Bukidnon tribe and women of Western Visayas make up Idyllic Summers' first collection.
Cua shares that their process at Idyllic Summers differs from regular fashion houses in that they work backwards—starting with the artisans first, before applying it to a design or silhouette. In the course of going around the country to meet different indigenous peoples and artisanal craftspeople, they met a group of women in Iloilo who specialized in creating bobbin laces—a meticulous lacemaking technique that started in the late 1400s in Europe, that eventually found its way to the Philippines.
"There's provenance in what they do, there's a really good history. So we started from there—their expertise is bobbin laces, so what can we do with bobbin laces?" Cua said, walking through their design process. "How can we interpret this in the Idyllic Summers vision in a way that young people like us would want to wear it?" The result: the now sold-out ylang ylang midi dress.
"It always starts with the groups. We really take into consideration their traditions and their crafts and we work from there."
In white, yellow, blue and a reddish shade of rust (which the brand calls cloud, banana, azure and clay, respectively), the first collection, put together brings to mind the colors of the flag. It was unintentional, Cua shared, but surprisingly ended up still aligned with their identity as a Filipino brand.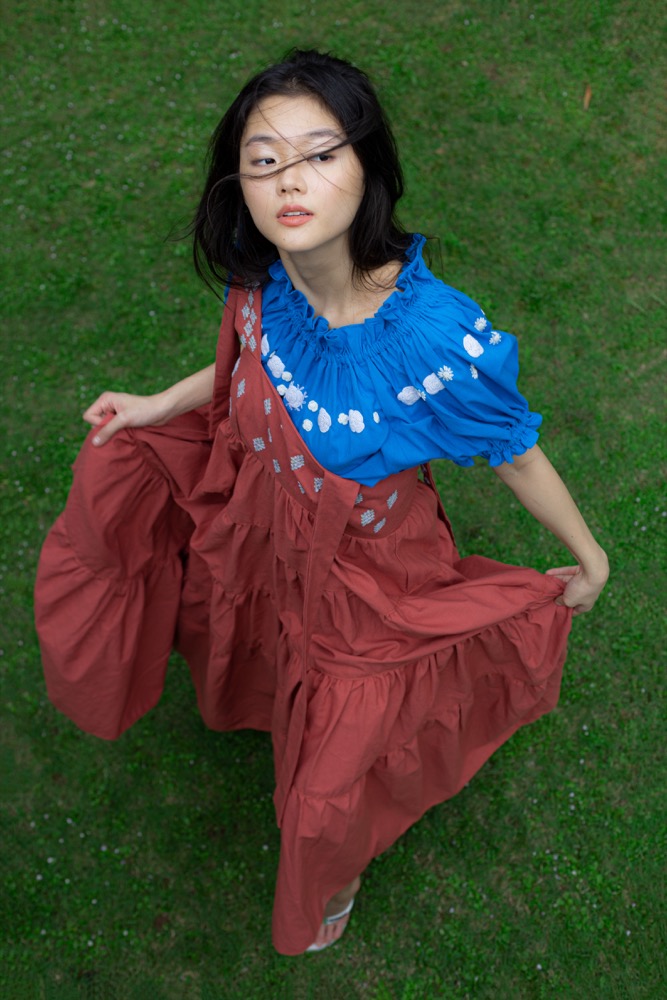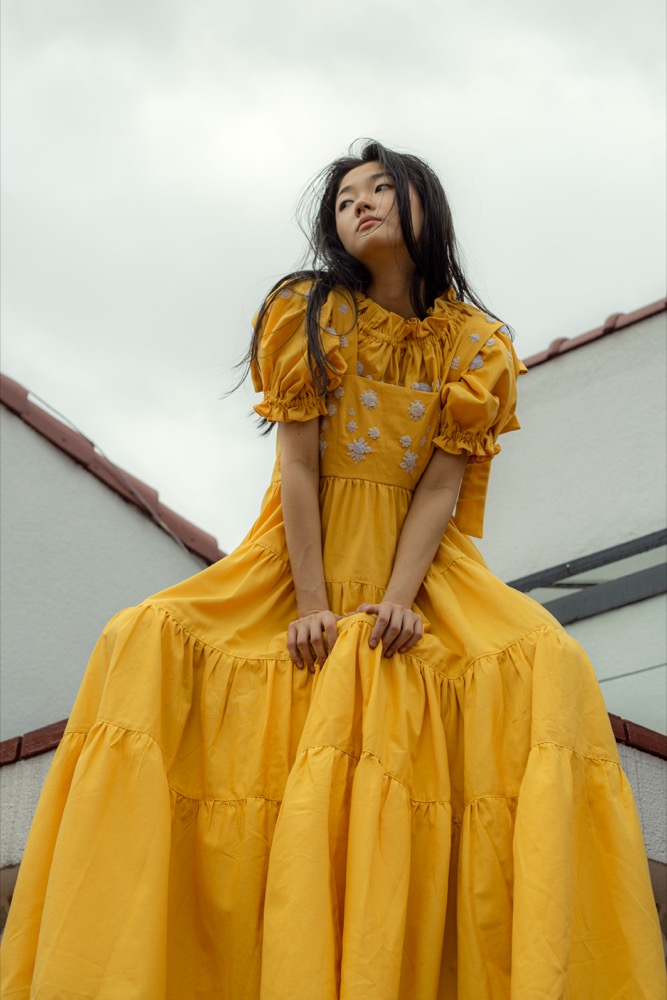 While some styles have sold out since they started selling this year, sold-out pieces are still available for pre-order. Available styles can be seen on their site. To purchase, visit idyllicsummers.com or message them on Instagram.
Photos courtesy of Idyllic Summers
Styled by Yanna Lopez
Photography by Paolo Crodua
Modeled by Selina Woo Bhang
Makeup by Hanna Pechon