Chele Gonzalez
The Traveling Chef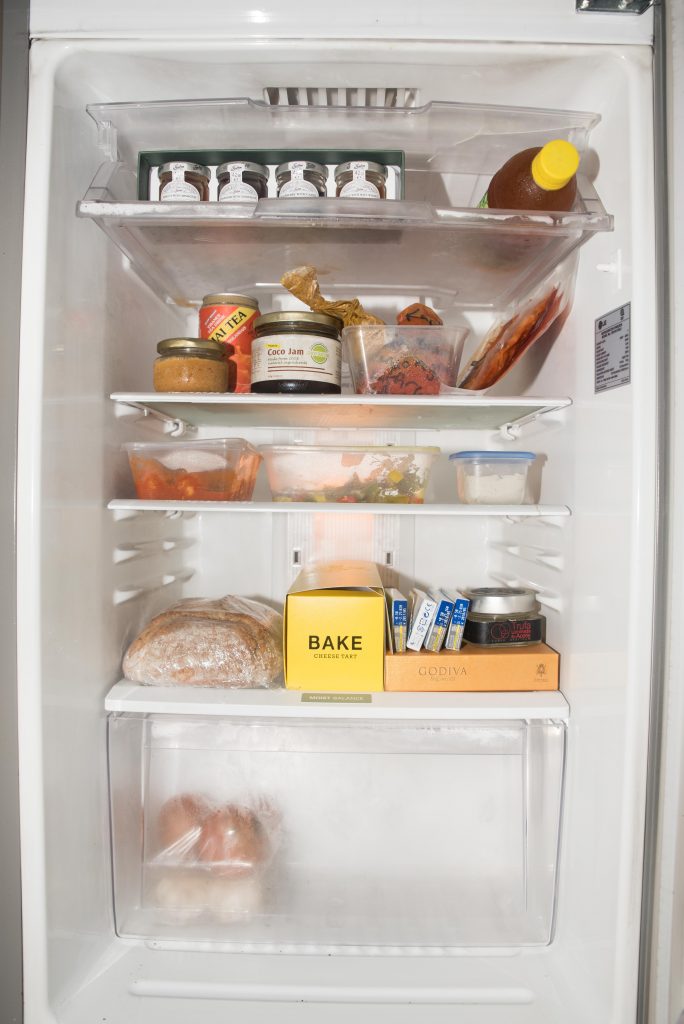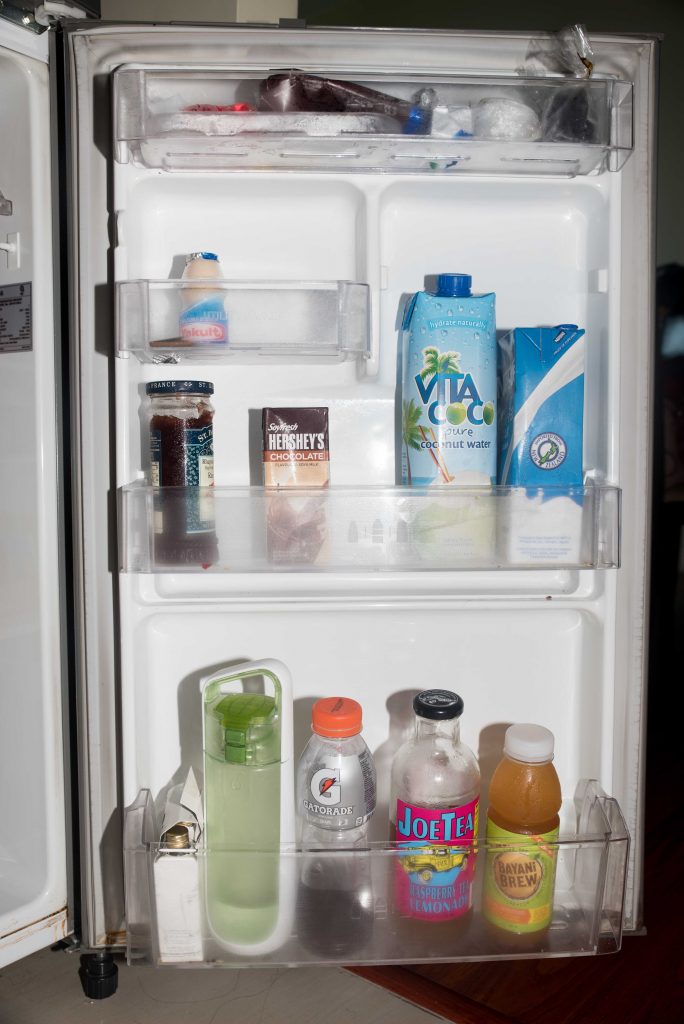 "I [rarely] cook at home," declares Manila-based Spanish chef Chele Gonzalez, possibly since he's either exhausting his hours at Gallery Vask or out on the open road.
Albeit the obvious lack of items, there's a gathering of cultures inside Gonzalez's chiller; you could say they mirror the myriad backgrounds and travels of the chef himself. There's jamon hinting of his Spanish roots, ensaymada, and other Philippine delicacies likely culled from weekend markets or the far regions of the country where he keeps exploring.
Apart from the Philippines, he also takes inspiration from other neighboring Asian regions. His trips to Malaysia and Hong Kong accounts for a couple of Malaysian spices and some Bake Cheese Tarts in his fridge, golden delicacies once created in the streets of Hokkaido.
Happy Ongpauco-Tiu
Her Hungry Boys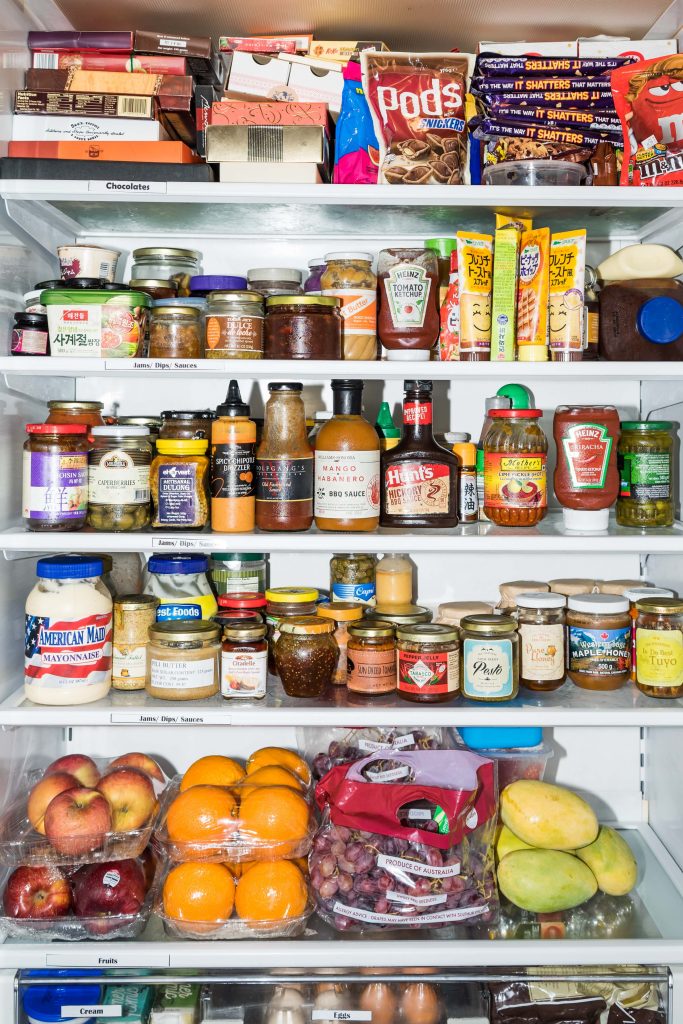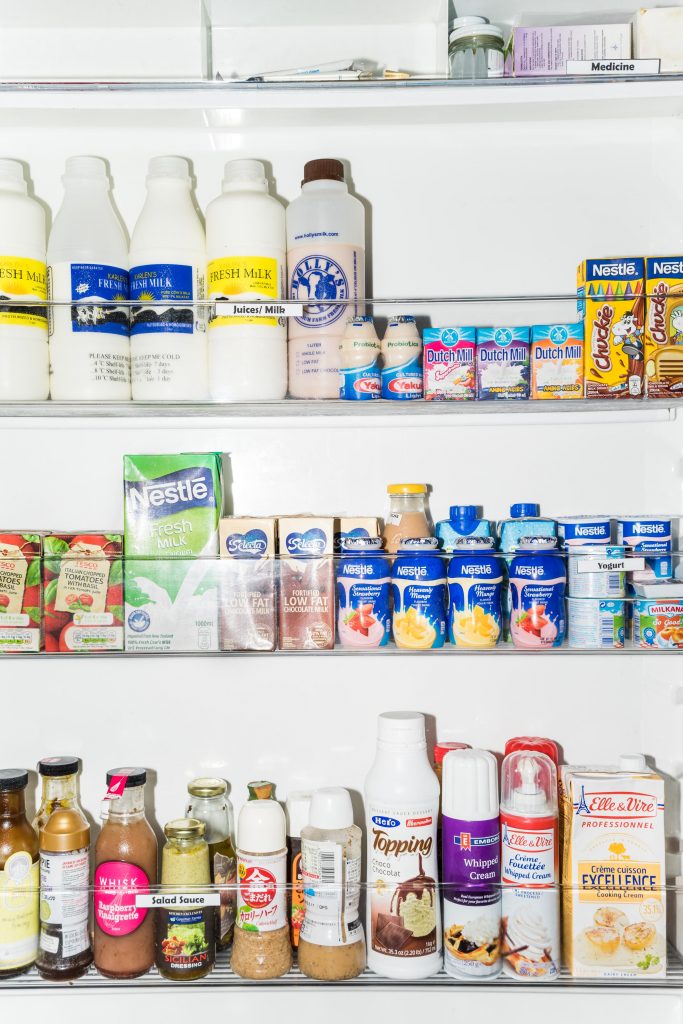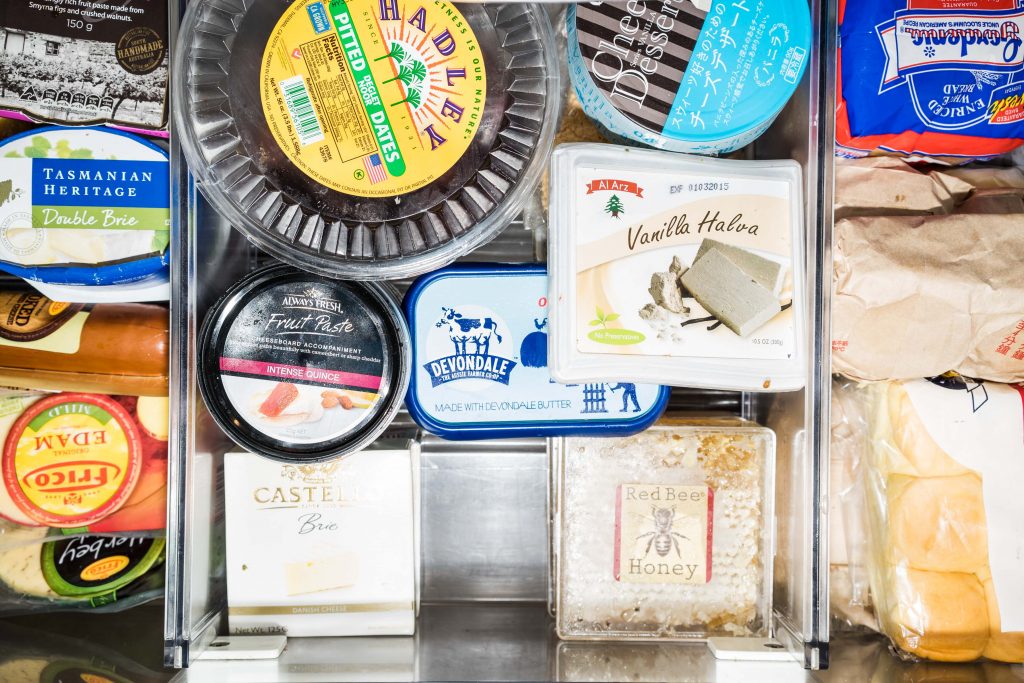 In the food industry, chef Happy Ongpauco-Tiu is known for cooking up a storm. Her number one customers of choice: her three growing boys. "It's really for the kids. I cook mainly for them. I always make it a point to have homemade stuff. That's our comfort food." When asked about a secret ingredient she keeps in the fridge, she shares that it is actually a family heirloom recipe: a Chinese chicken soup stock made by her mother-in-law, which she uses as a base for most of her dishes. Asked what other treasures she hides apart from homemade sauces, jams, and ice cream, she says, "I would go crazy for my Violet Crumble. I'm a sucker for it. Aside from that, it would probably be this honey I hoard from Canada."
Miko Aspiras
Making the Rounds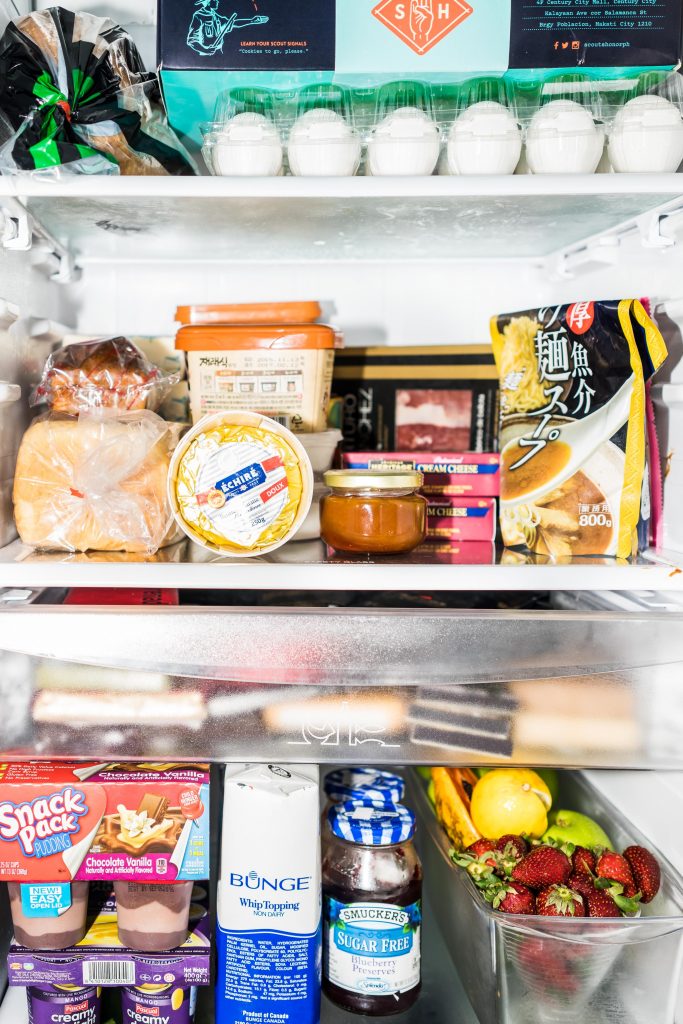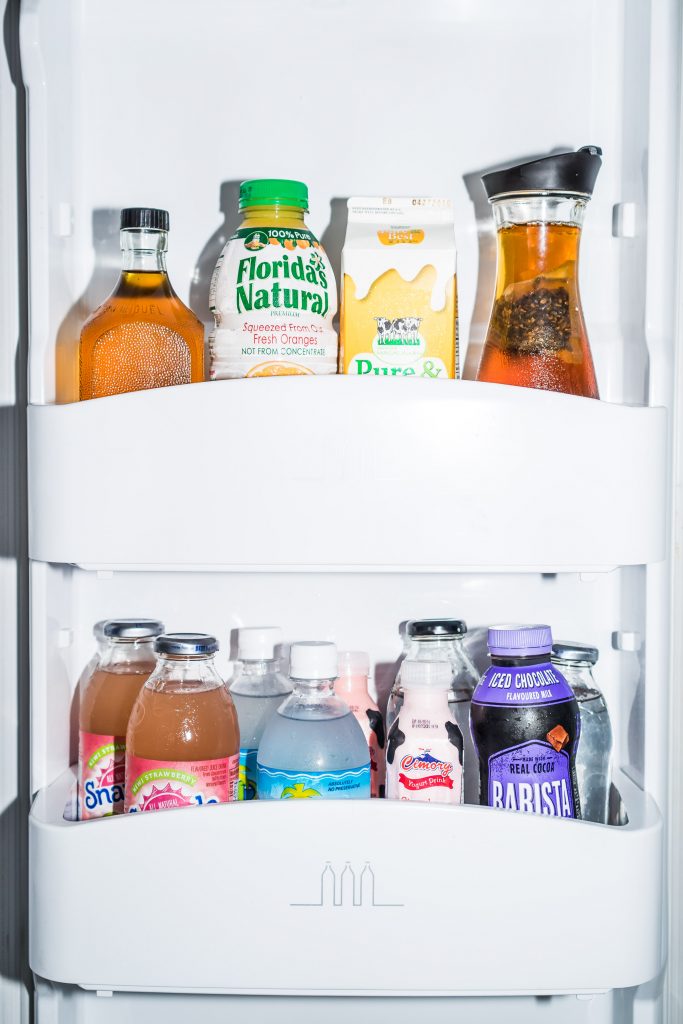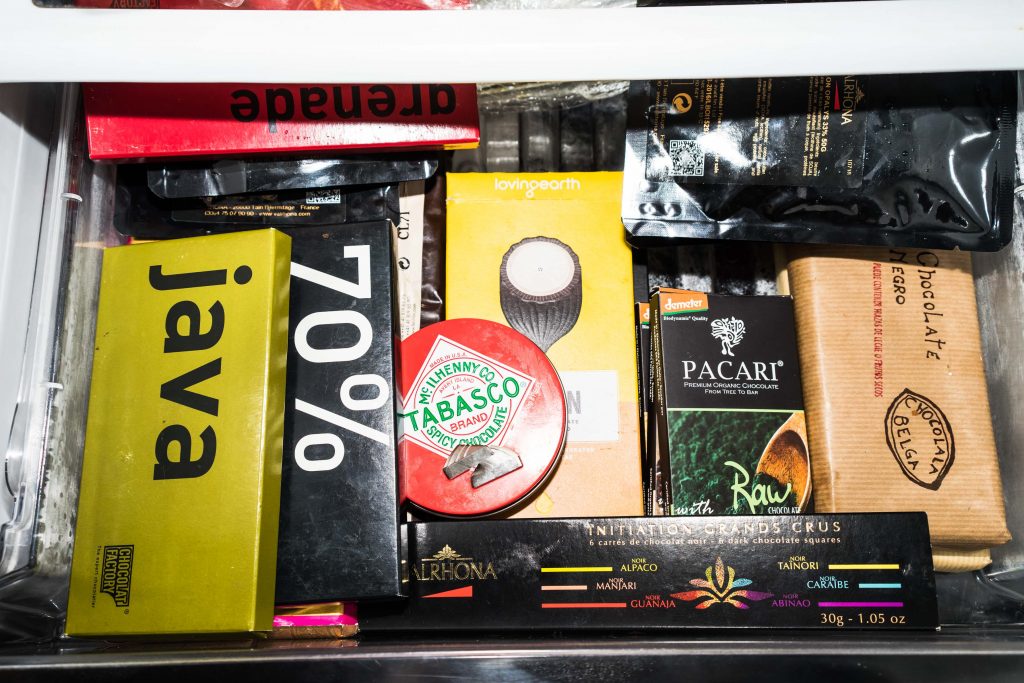 "It's both inspiring and frustrating to bring in ingredients to the country," says chef Miko Aspiras. "It's frustrating, since we don't have that locally. But at least, we know that it's possible to achieve that flavor." As for his favorite steals abroad, there are chocolates from Spain, Australia, and Singapore, another chunk of butter from Australia, and Tonka beans from France. Of the local rarities he hides inside, he notes Bea Misa's butter from Bukidnon, which he used in Madrid Fusión. Unfamiliar grocery stores are always on Aspiras' list of destinations and for good reason. "My favorite place to go to in other countries is the grocery—first, the common ones, and then the organic groceries and supermarkets—because [it's there that] you really learn a lot about the culture."
This story was originally published in Southern Living, July 2016.
Writer: GABRIELLE ABRAHAN AND PRISTINE L. DE LEON
PHOTOGRAPHY PATRICK SEGOVIA AND GABBY CANTERO