As Filipinos, we are so used to power outages in the country with the frequency of tropical storms and, well, "electric lines maintenance." Our first instinct—that is after we try to switch the lights on and off—is to unplug electricals because our parents told us so.
(This makes sense actually because when power returns, a surge or sudden return of electricity can happen. With a spike in voltage, an arc of electrical current occurs and heat from that arc can damage appliances.)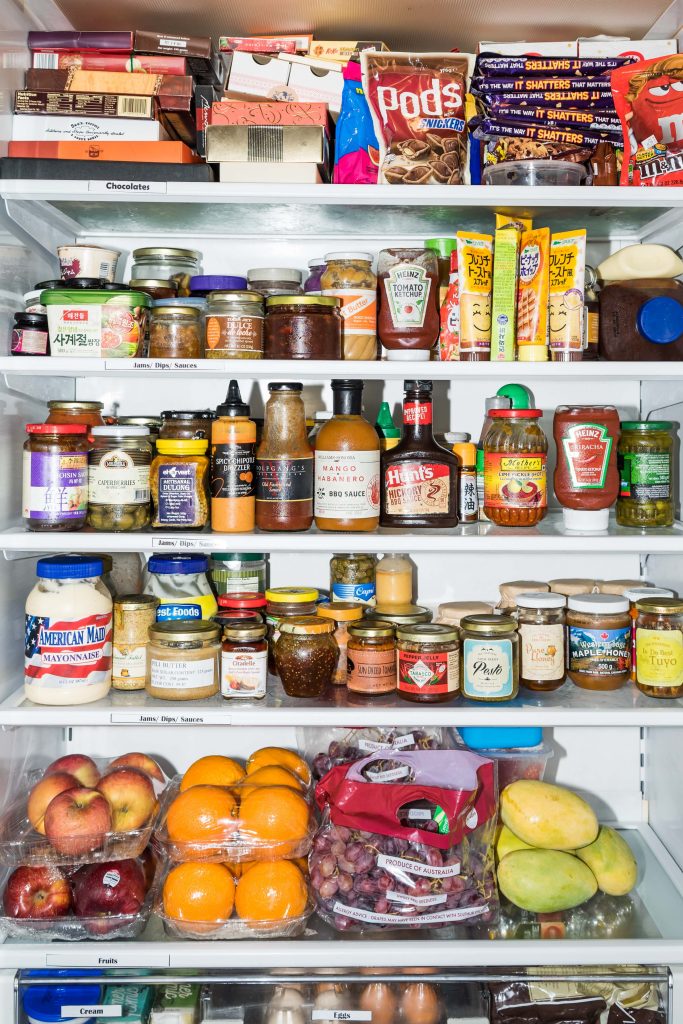 In the case of prolonged power interruptions, however, there's one thing that we usually forget: to check the contents of our refrigerator.
Since refrigeration is meant to prolong the life of food by delaying the formation of bacteria, consequently, when your fridge is turned off, this process accelerates. A few hours spell the difference between food that is safe to eat and one that can make you sick. 
What to do when power goes out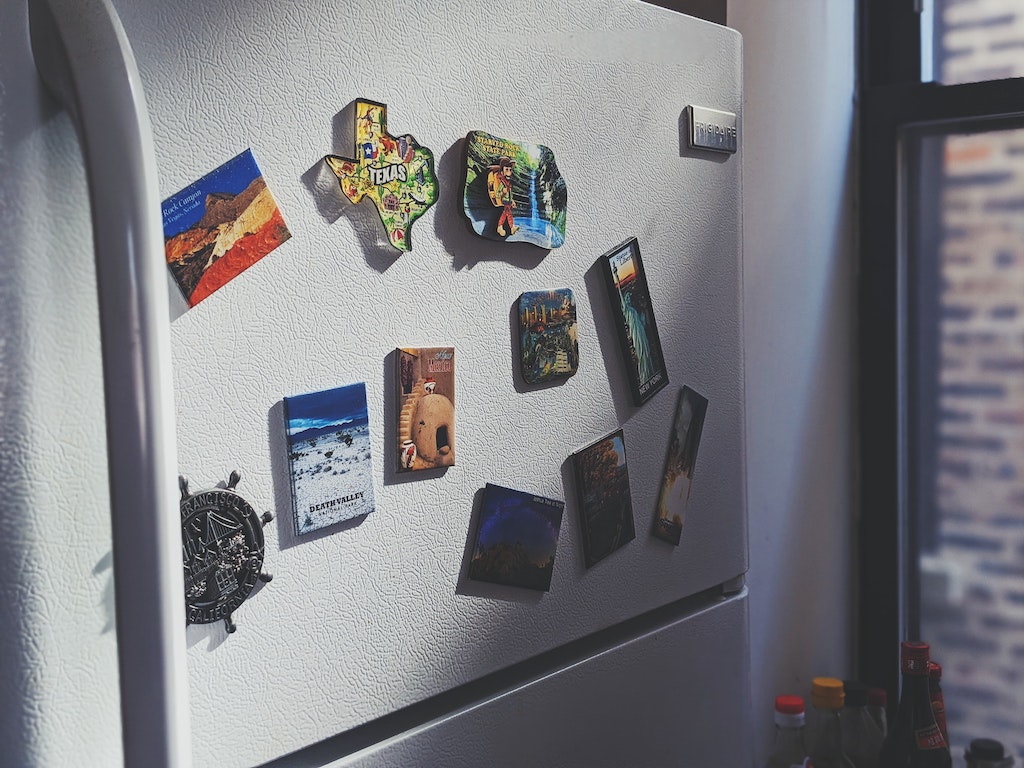 Keep the doors of your fridge closed as much as possible. This helps retain the temperature or the coldness until the power returns so that bacterial growth is kept at bay.
According to the Centers for Disease Control and Prevention, if the doors stay closed, food will stay safe for up to four hours in an unplugged refrigerator. A closed freezer door can keep food safe for up to 48 hours if it is packed, and 24 hours if it is only half full.
Beyond four hours, you can opt to store refrigerated perishables in a cooler packed with ice until electricity returns. 
What not to do when power goes out
It might seem wasteful to throw out food that is perfectly fine after a power outage, but making a decision based on appearance or odor alone is not recommended by the U.S. Food and Drug Administration.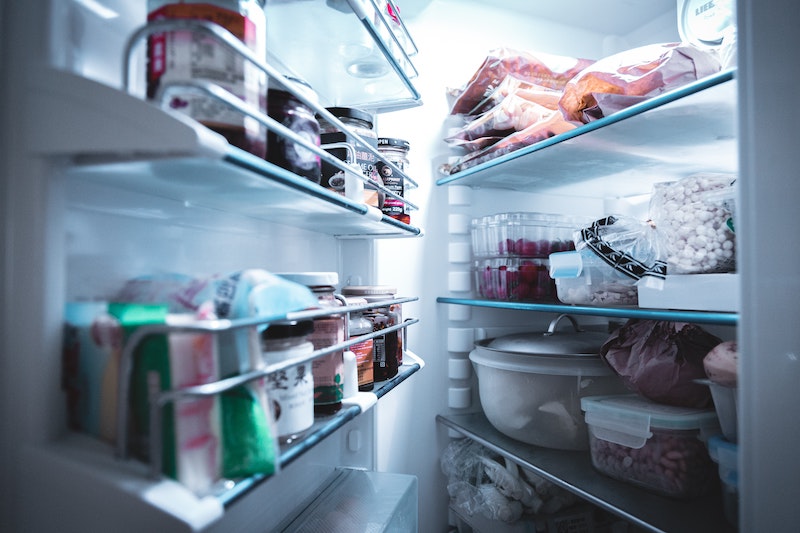 Tasting it to see if it's fine is neither the way to go. Instead, remember this simple rule: When in doubt, throw it out, especially if the food in question has an unusual odor, color, or texture.
If you are still confused, here's a handy guide on food safety after a power outage from FoodSafety.gov, the food safety website of the U.S. Department of Health and Human Services.
What foods to keep and throw out when power goes out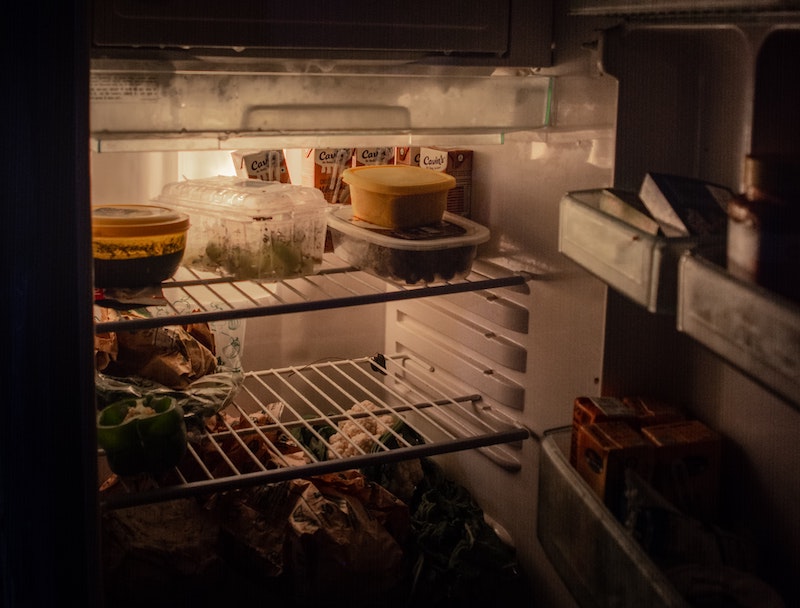 Refrigerated food
If held above 4°C for more than 2 hours
Keep
Hard cheeses (cheddar, Swiss, Parmesan, Romano)
Processed and pre-grated packed cheese in jars
Butter and margarine
Fresh (uncut) and dried fruits
Fresh vegetables and herbs
Peanut butter
Preserves (jelly, relish, pickles)
Condiments (ketchup, soy sauce, vinegar-based dressings)
Bread and pastries
Discard
Raw or leftover cooked meat, poultry, fish or seafood, as well as soy meat substitutes
Salads (meat, tuna, shrimp, chicken or egg)
Broth, gravy, and other sauces
Soups and stews
Soft and shredded cheeses (brie, cream, Edam, ricotta, mozzarella)
Dairy (milk, cream, sour cream, buttermilk, evaporated milk, yogurt)
Eggs (fresh and cooked)
Cut fruits
Condiments (opened mayonnaise, oyster sauce, cream-based dressings, tomato sauce)
Fresh and cooked pasta
Fresh cut vegetables 
Frozen food
If the food still contains ice crystals or is 4°C or below, it is safe to refreeze or cook.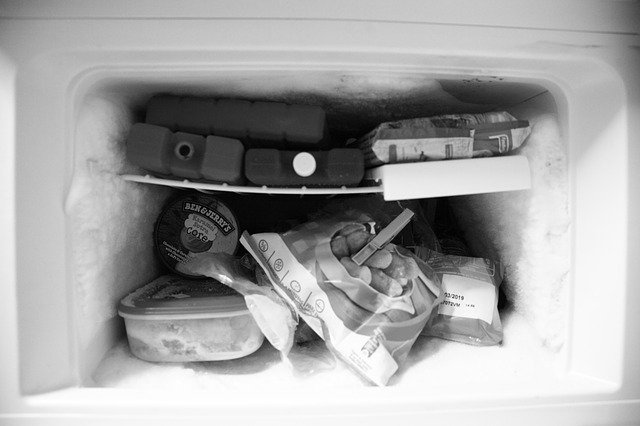 If thawed and held above 4°C for more than 2 hours:
Refreeze
Hard cheeses
Commercially-packed fruits (except if there's mold, yeast or slime) and vegetables (except if held above 4°C for 6 hours)
Bread and pastries without custard filling
Bread dough and pie crusts
Discard
Meat, poultry, seafood
Ice cream, frozen yogurt
Bread and pastries with custard filling
Frozen meals, pizza, convenience foods
For the full list, visit FoodSafety.gov's website.