Apart from participating in fundraisers and donation drives that pool money and resources, one way we can help is by volunteering to cook in community kitchens and hot meal drives. 
[READ: These food drives are sending warm meals to #UlyssesPH survivors]
With many families displaced by recent typhoons in various parts of the country this month, the private and public sectors are mobilizing efforts to address their needs.
[READ: LIST: Donation drives for #UlyssesPH relief]
If you are not yet ready to brave the outdoors—there is still a pandemic, after all—organizations are also accepting home-cooked packed meals for evacuees.
View this post on Instagram
That should be doable enough with a working kitchen and time to spare. But after committing to a cause and getting started, take note of these food preparation and handling tips.
Formulating a menu
Knowing what to cook will help inform the logistics of this undertaking, which is shopping, preparation, packing, and delivery.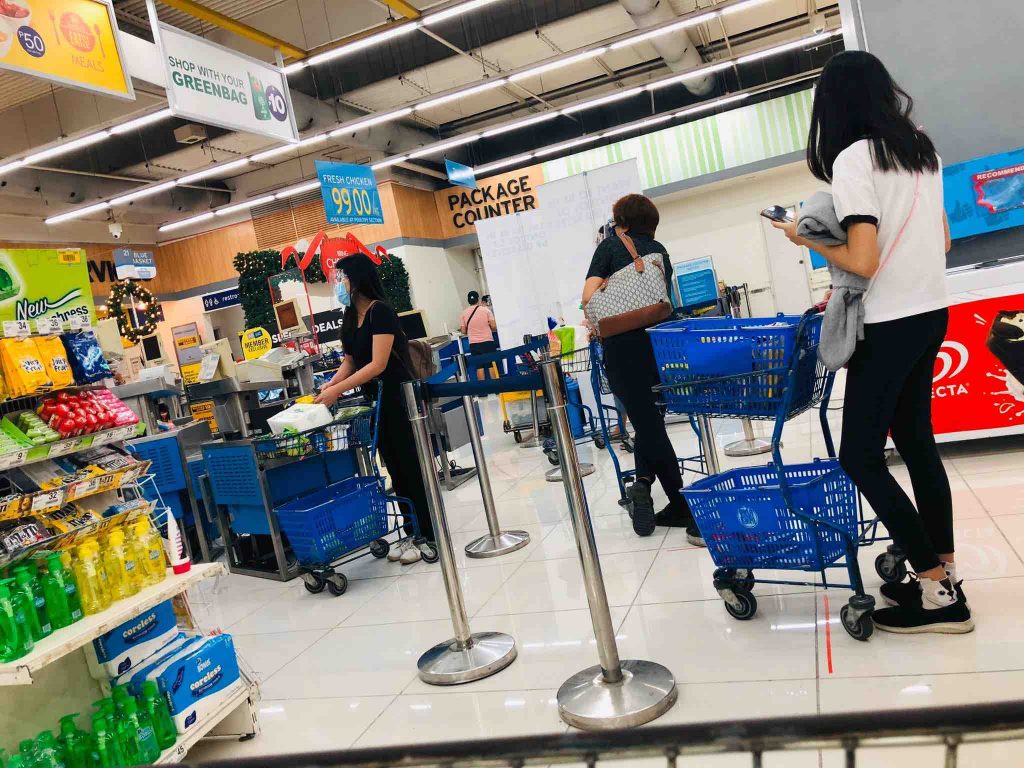 Start by asking about the budget. If you're working on a tight budget consider ingredients that are affordable but packs lots of nutrients and can feed more people per yield. 
One Filipino dish to consider is ginisang munggo. According to the US National Heart, Lung, and Blood Institute, a cup of ginisang munggo with lean pork and shrimp has 13g of protein, 19g of carbohydrates and 370mg of potassium, among other nutrients.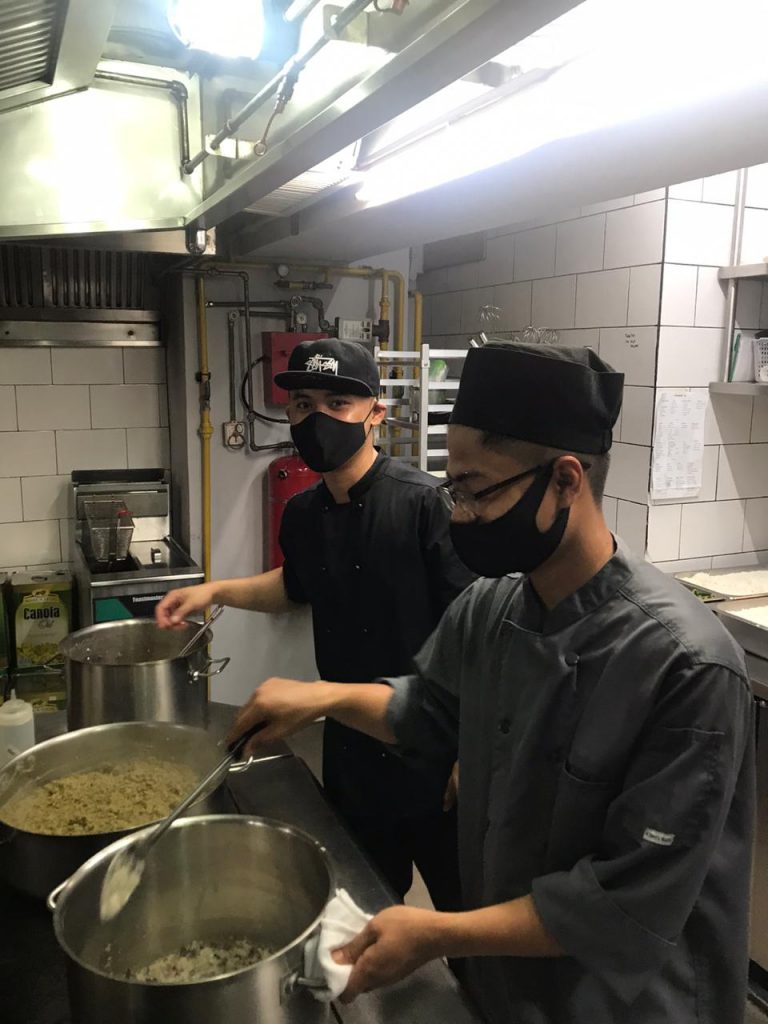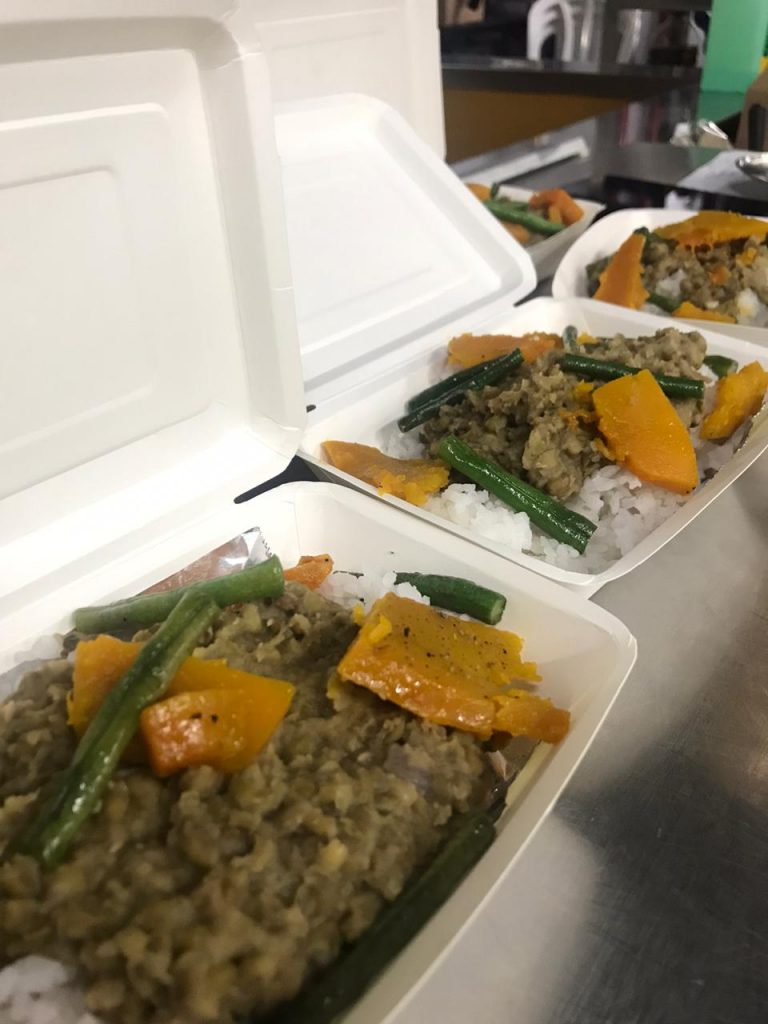 Also consider the demographics of the beneficiaries. Are they all meat-eaters? Most evacuation centers prioritize the elderly with existing medical conditions, so take note of that as well.
Veer away from food that spoils quickly, as packed meals will have to travel. These include tomato- and dairy-based dishes. If you are shopping today but cooking for another day, proper and hygienic storage of meats and other ingredients is essential.
When shopping for fresh ingredients, know the latest bulletins regarding outbreaks in livestock farms and red-tide warnings in shellfish.
Preparing the food
Whether you are cooking for a small or big party, it is always a must to keep your work station clean and ensure that you are using the freshest ingredients. Also, do wash your hands before and after handling raw produce.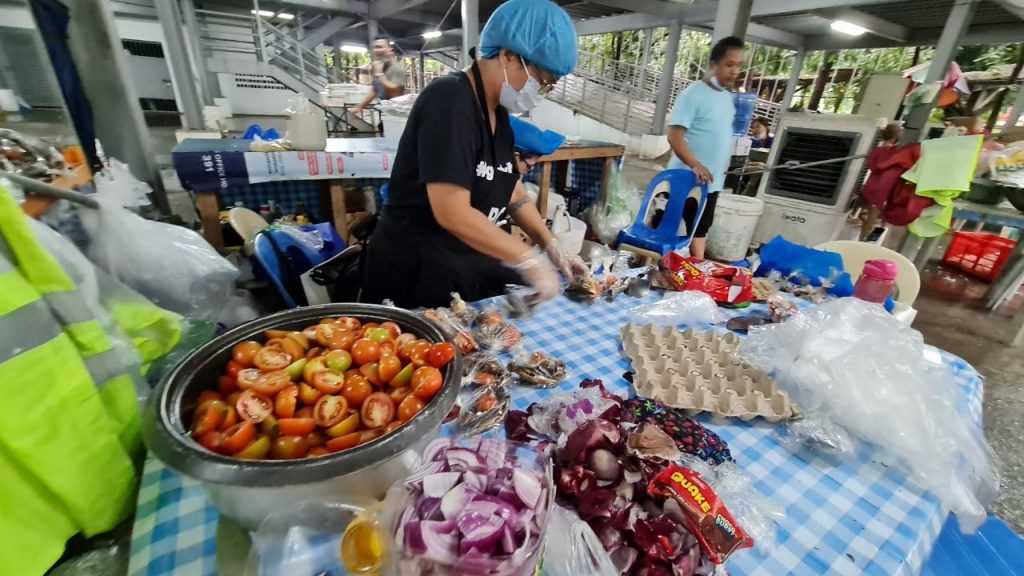 Make sure to thoroughly wash and prep ingredients. Avoid cross-contamination by keeping raw meat, poultry, fish and their juices away from other food. Best to also have separate chopping boards for each.
Cooking
When cooking, there are safe minimum cooking temperatures to remember to ensure that meat, poultry or fish are cooked through or at ideal temperatures enough to kill harmful germs that cause food poisoning.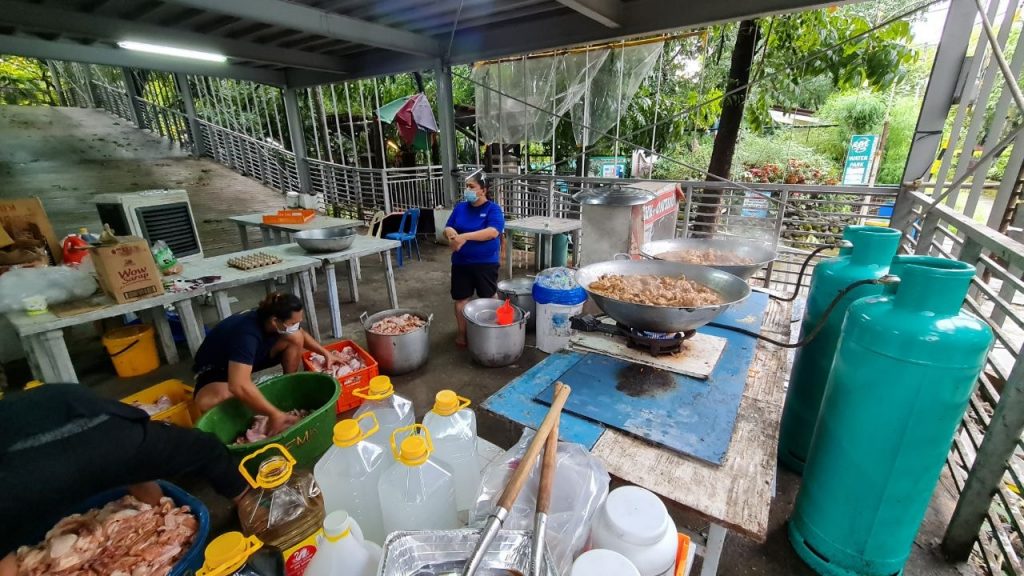 According to the U.S. Department of Health & Human Services' Foodsafety.gov website, the ideal internal temperatures* for raw ingredients are as follows:
Fresh chicken – 165°F/73.889°C

Fresh pork – 145°F/62.778°C

Ground beef, pork – 160°F/71.111°C

Ground chicken – 165°F/73.889°C

Eggs – 160°F/71.111°C

Seafood – 145°F/62.778°C or until flesh is pearly or white, and opaque or until shells open during cooking
*Use a food thermometer to check whether meat has reached a safe internal temperature
It is perfectly fine to go over these temperatures but it will affect the taste and texture of the ingredients.
Packing
After cooking and before packing in individual containers, make sure to fully let the food cool down. Covering it while it is still warm can cause steam to form resulting in trapped water inside that can cause spoilage.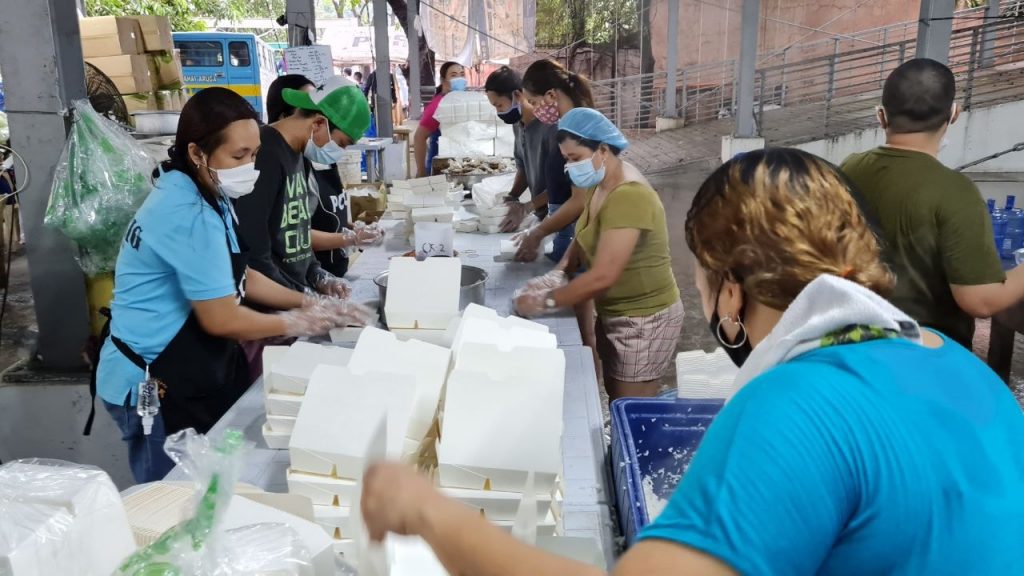 For transporting food, take note of the following reminders from the US Department of Agriculture Food Safety and Inspection Service:
Perishable food should not be left out more than two hours at room temperature—one hour when the temperature is above 90°F (32.2ºC).

Discard any food left out at room temperature for more than two hours—one hour if the temperature was above 90°F (32.2ºC).
One last thing, for safety, hand over a list of ingredients used to responders so they can inform people in the evacuation center who may have food allergies.
With this, you should be good to go with your little act of kindness. Don't forget to also coordinate only with vetted organizations and initiatives. Ask for a receipt when turning over your packed meals or proof that they have been distributed.
Photos courtesy of Pasig City Public Information Office Facebook page
Get more stories like this by subscribing to our weekly newsletter here.
Read more:
How to reheat leftovers to make it seem like it's fresh out the kitchen
Tips and tricks on how to make your food last longer during the quarantine
Writer: CHRISTIAN SAN JOSE