Cafe Enye wants you to get in touch with Spanish cuisine again
Curry paella is just one of the things you'll find in this Spanish restaurant
info
Cafe Enye

Colonial Spanish

7 a.m. to 12 p.m.

671 3230

₱

P800 for two
Hidden in the nook of a corporate building in Bonifacio Global City is a restaurant that aims to bring Spanish cuisine closer to the younger people.
There are two common connotations attached to the cuisine, according to Cafe Enye's marketing consultant Cyrus Cruz—it's either too chic and high end or traditional, like what we eat in our grandparents' house. Through this, the restaurant found this objective: to fill the gray area, bridge the gap, and reach out to the younger market.
In Enye, as it's casually called, food is priced modestly for an authentic fare. "Since we want to make it accessible, we adjusted the price point accordingly and put out dishes that are easily recognizable," Cruz says.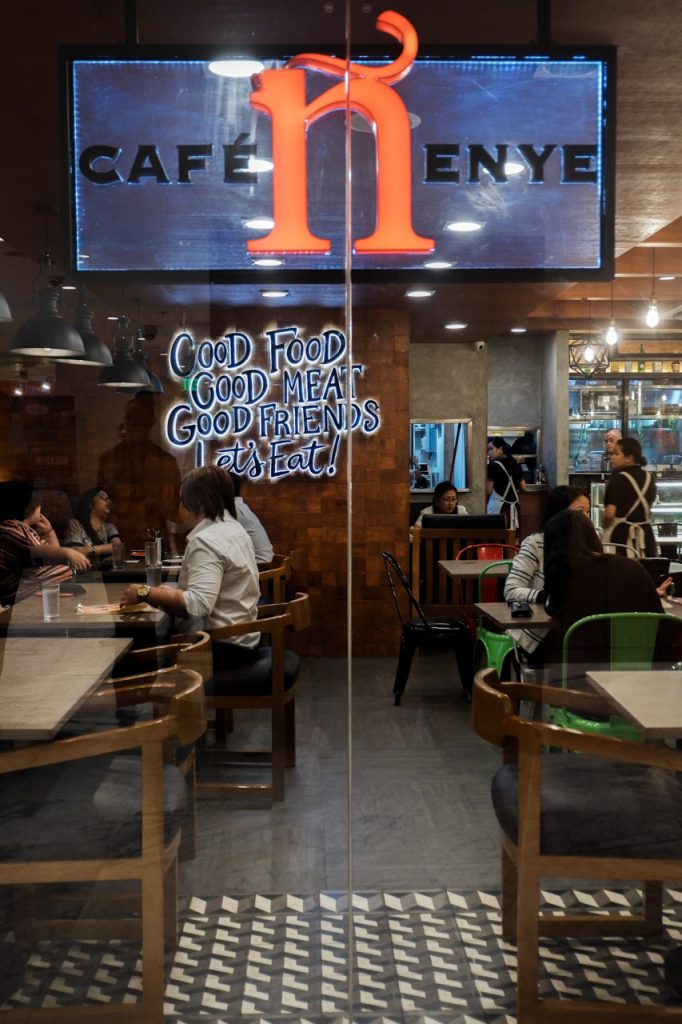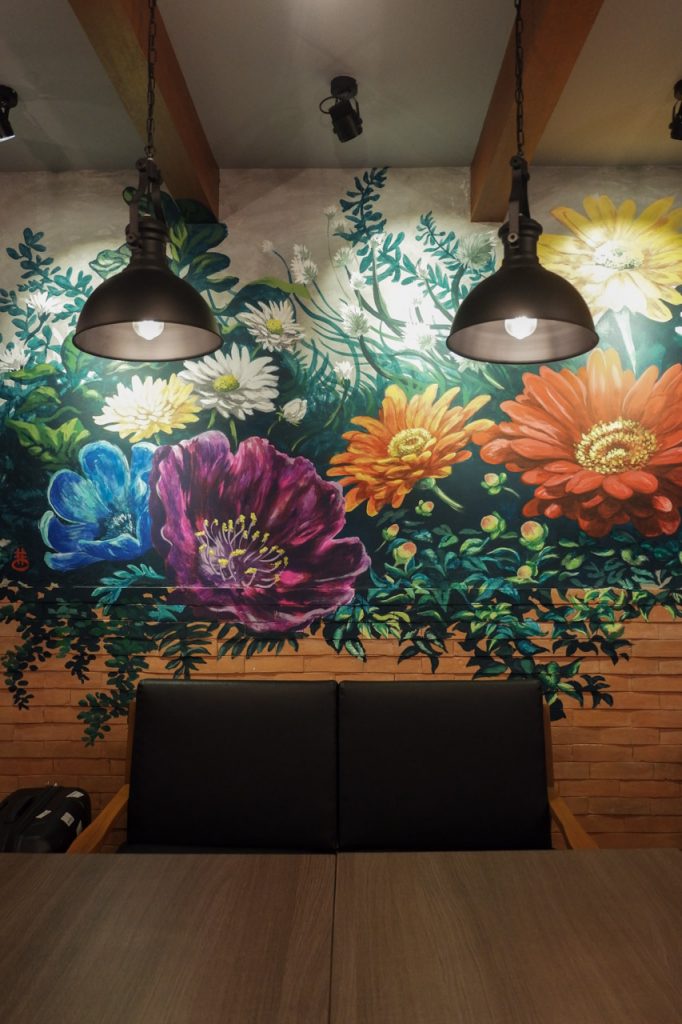 Yes, the food is familiar, but they make sure that there's something distinct on your plate. They particularly categorize their food as colonial Spanish cuisine, which means they serve dishes from countries colonized by Spain like the Mediterranean, Central and Southern America, Morocco, and the Philippines during the spice trade.
To get you in the mood for a savory gastronomic adventure, start with Gambas Enye Style, a garlicky dish where plump shrimps swim in oil with chimichurri to give it a South American flair.
In contrast, their Lechon Carbonara is extra lush. The pasta is cooked with an egg yolk then topped with another raw yolk for a cheesy and creamy finish.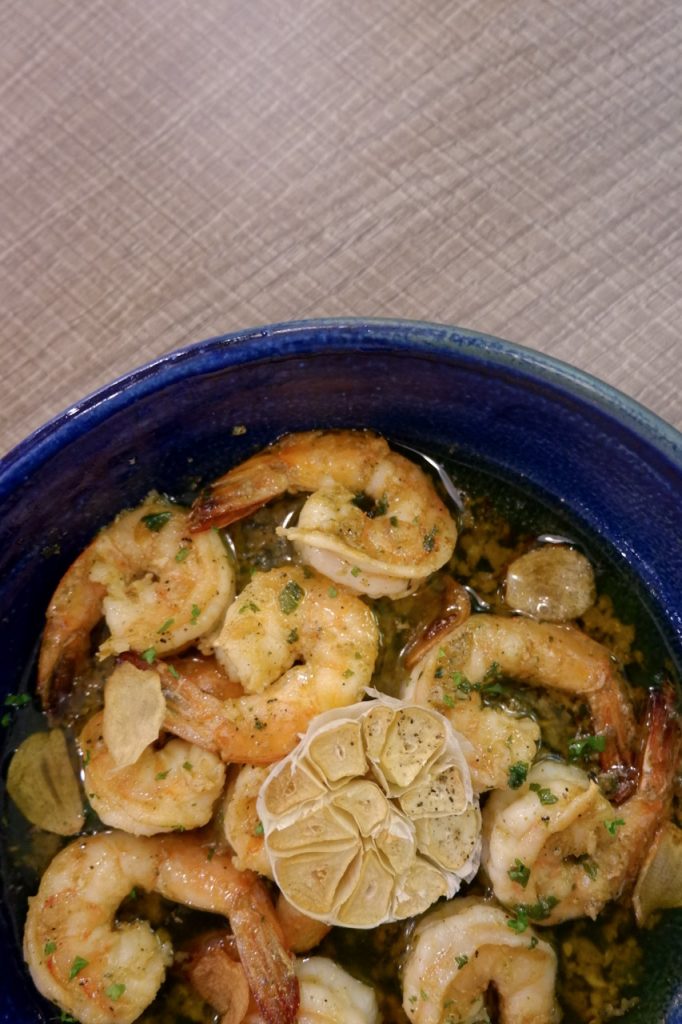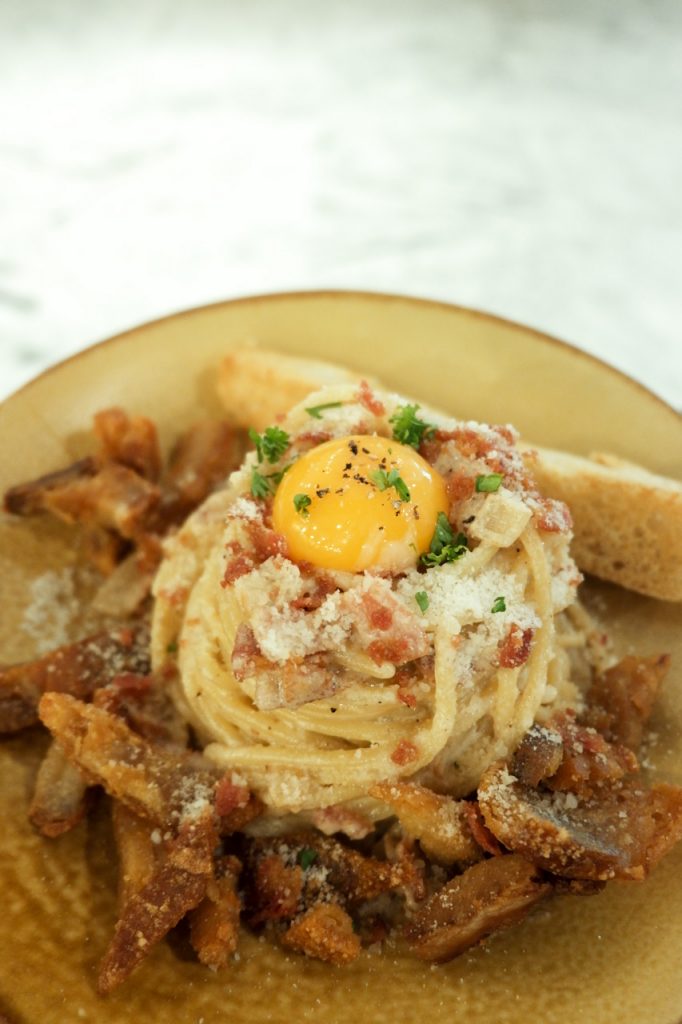 Their bestselling paella is as creative as it can get. The Moroccan-style Curry Paella is flavorful, drawing heat from the curry-turmeric and cinnamon fusion and enlivened with roasted chicken and homemade yogurt.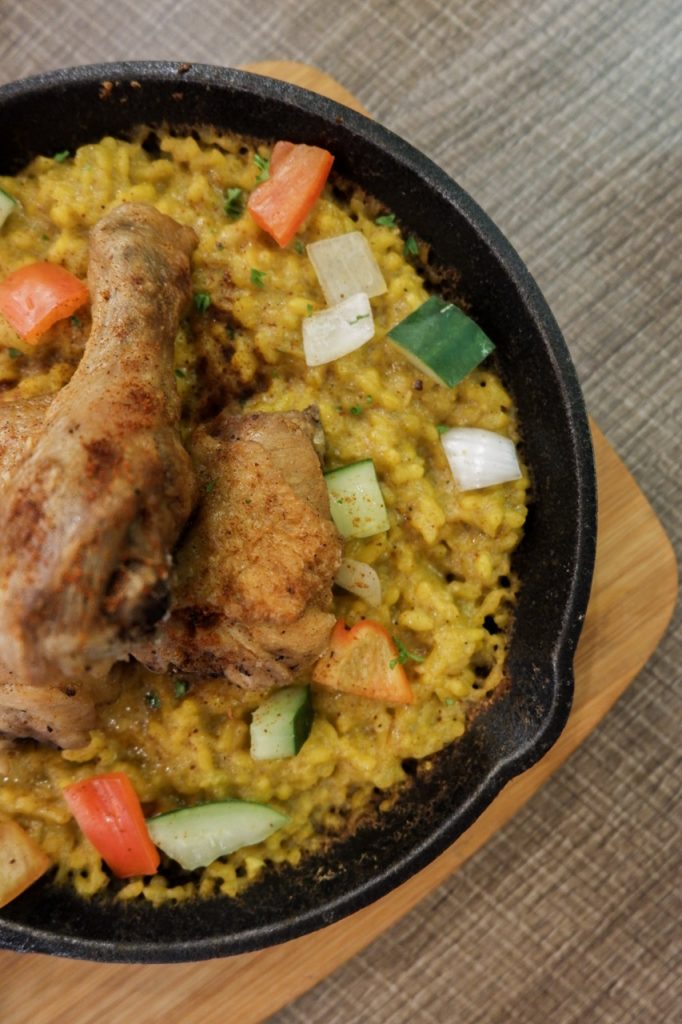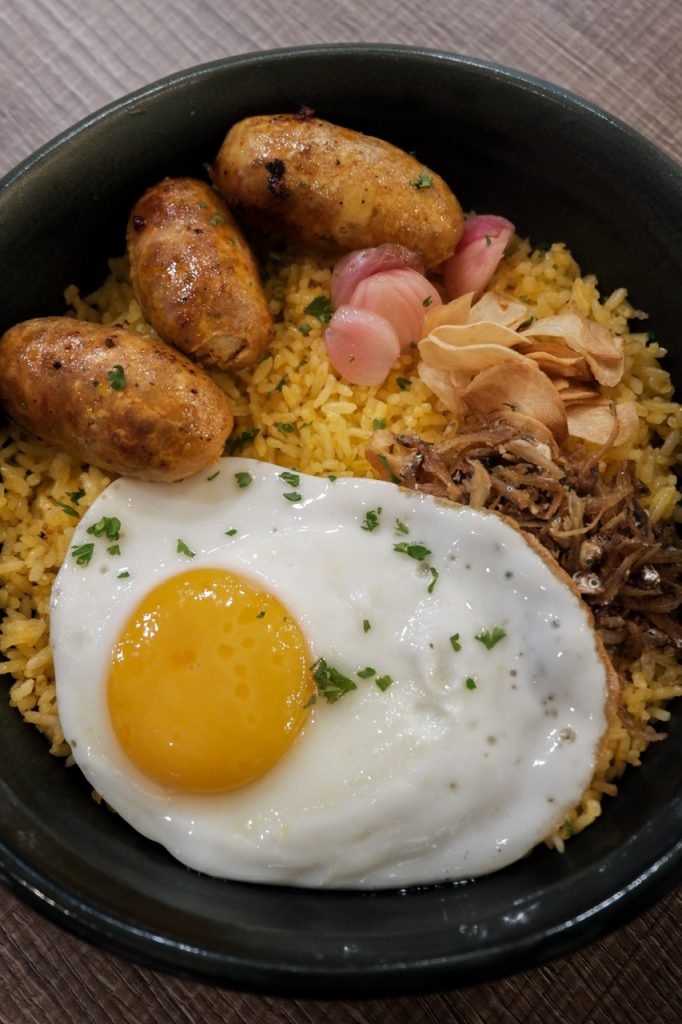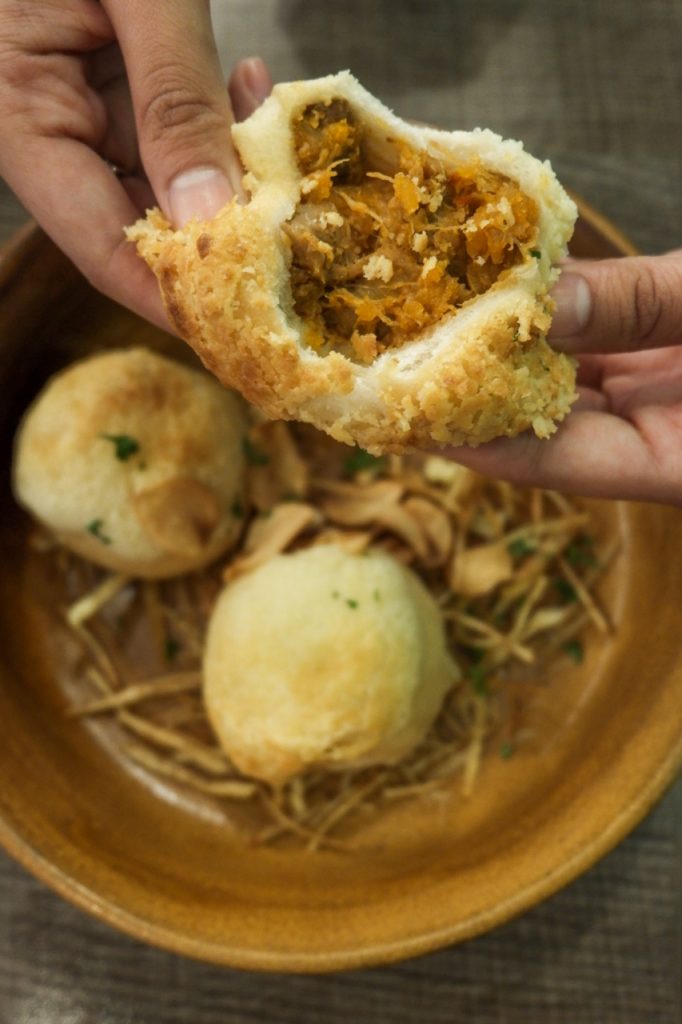 Got room for dessert? End the hearty meal with Chouxros, a homemade Pate a Choux pastry that's unlike other churros—light, airy, and melts in your mouth (even when it gets cold). It comes with chocolate and whipped cream with drizzles of dulce de leche dips. They also have cheesecake you can order plain or with drizzles of dulce de leche or Chocnut glaze.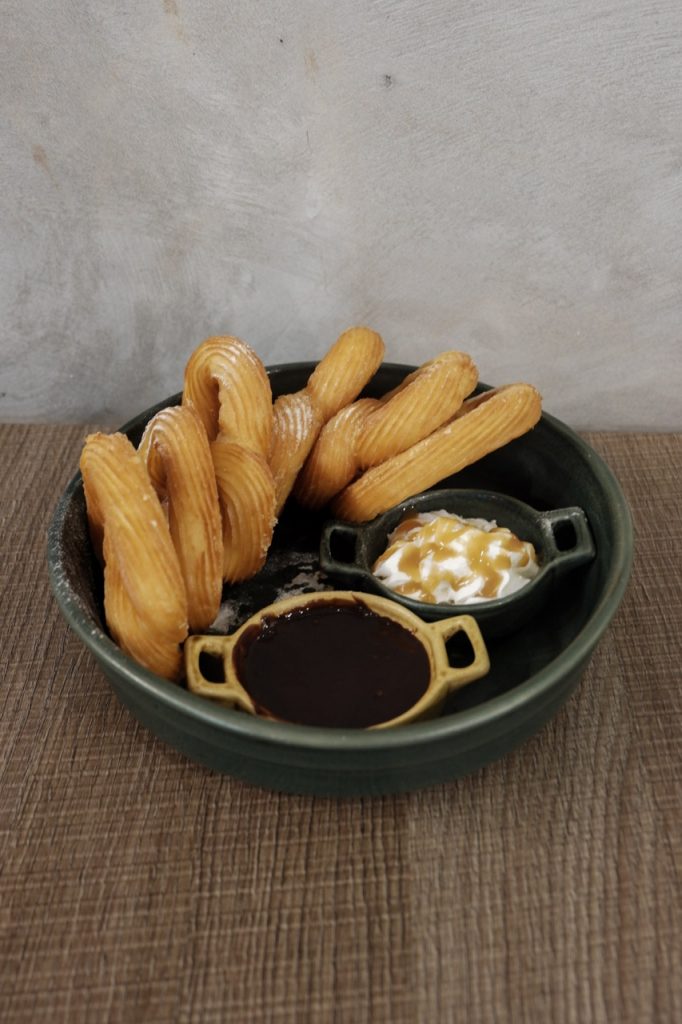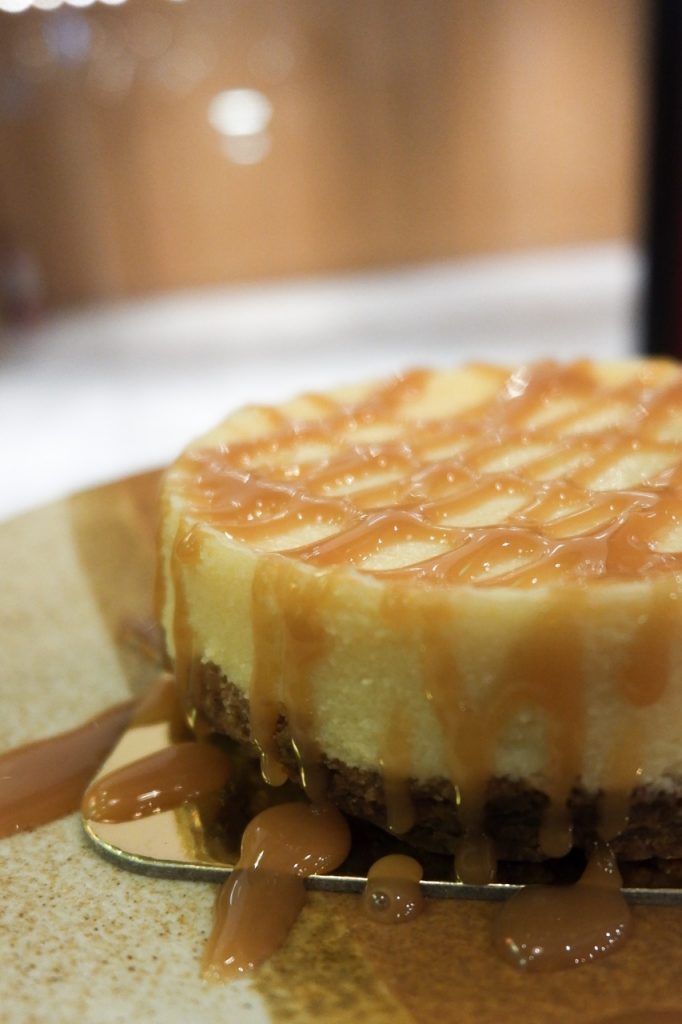 The team behind Enye opened this BGC branch, which is their second, in celebration of the food chain's second anniversary. If you're nearer Eastwood, you can find the original Enye there with bigger space and food that's just as good.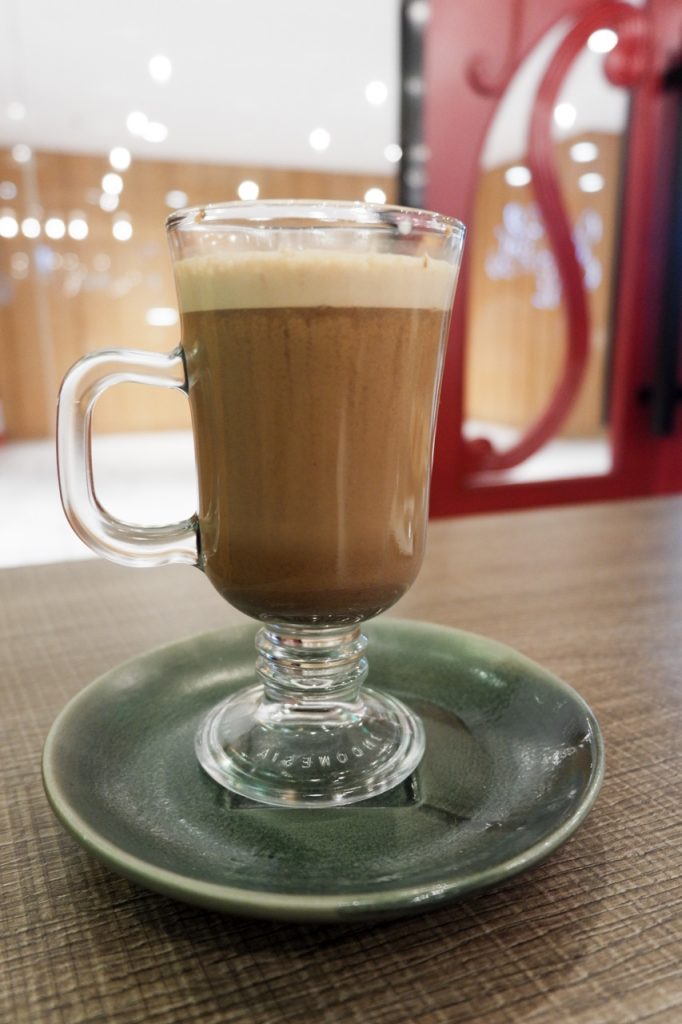 Read more:
This Spanish restaurant's key to great paella is a Filipino ingredient
Arrozeria has the most extensive list of paella we've seen yet
TAGS: cafe enye Cafe Ñ city guide eats nolisoliph restaurant south Spanish taguig
WHY GO?
Go for the luscious carbonara boosted by chunks of succulent lechon bits on the side
MENU