No need to buy salad dressings with these easy recipes
The ingredients needed are easily available in your pantry, too
Dec 28, 2017
Do you have a problem finding the perfect salad dressing for you? Perhaps it's about time you make one yourself. After all, it's as easy as scouring the supermarket to buy a ready-made one, except what you'll make is significantly better. You can customize it according to your palate, too, and that's a plus.
So, here are some basic and easy recipes you can try and should know by heart.
Vinaigrette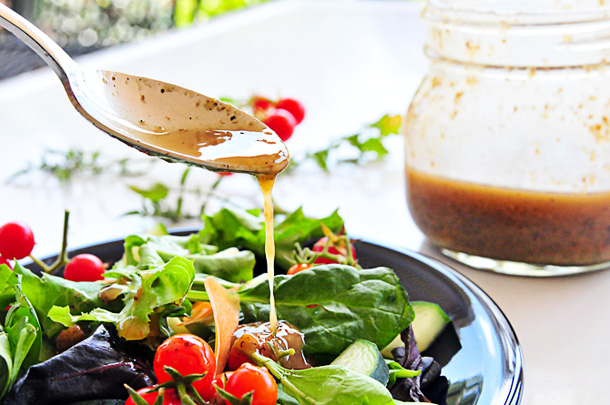 According to Top Chef winner Harold Dieterle, who's collaborated with American salad joint Chopt, a good salad has a dressing that stays until the last leaf. And the secret is in its viscosity.
"Too thin and you end up with an oily pool at the bottom of your bowl. Too thick and no one's going to be happy. Good dressing is more than just flavor; it comes down to the right viscosity," he says to The Takeout. What did he do to achieve the perfect dressing? Incorporate apples which have a thickening agent called pectin.
Chopt Local Apple Vinaigrette
1 1/2 cup Gala apple (about 8 oz., chopped)
1 tbsp. Dijon mustard
1/2 cup apple cider vinegar
1 cup extra virgin olive oil
1/4 tsp. kosher salt
1/8 tsp. freshly ground black pepper
Blend apple, mustard, and vinegar together. While blending, stream olive oil in to emulsify. Season with salt and pepper.
Also FYI, here's the basic ratio of a vinaigrette: one part acid to two or three parts fat.
Caesar salad dressing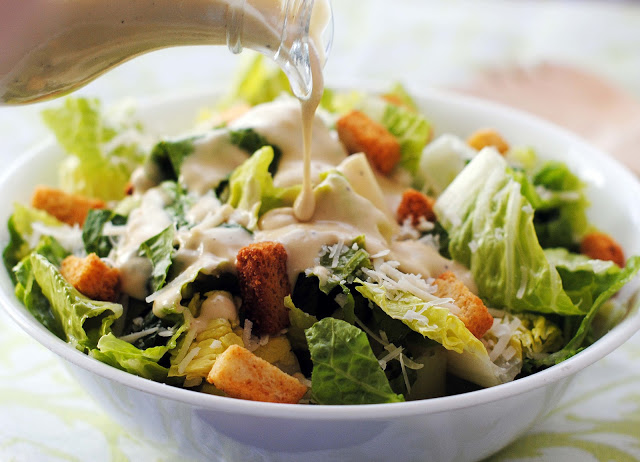 Kevin Pang, the editor-in-chief of The Takeout, has made too many a Caesar salad dressing. Although he's already forgotten the cookbook where he got it from, he still knows how to do it like it's the back of his hand.
"It requires you to mince a clove of garlic and let it sit in a few tablespoons of lemon juice. Supposedly this takes the harshness out of the raw garlic bite. To that I add one egg yolk, a couple of teaspoons of anchovy paste, a dash of Worcestershire sauce, then whisk that into a gray paste. I'll then slowly drizzle about a half cup of canola oil until it emulsifies into a dressing. Crack fresh black pepper on top, fold in grated parmesan cheese. Caesar dressing, now and forever," he says to The Takeout.
Ranch dressing
"Mayonnaise plays a significant part in creating that distinctive ranch flavor, and it also lends body to the dressing," says Faith Durand of The Kitchn. And the base formula of a good ranch dressing? One part mayo to two parts buttermilk, with a dash of salt and pepper, and build from there.
Here's The Kitchn's recipe for a quick ranch dressing:
2 tablespoons well-shaken cultured buttermilk
1 tablespoon mayonnaise
Salt and freshly ground black pepper
1/2 teaspoon rice vinegar, optional
1/4 teaspoon garlic powder, optional
1 to 3 teaspoons finely chopped fresh chives, mint, and/or Italian parsley, optional
Whisk together the buttermilk and mayonnaise. Taste and season with salt and pepper.
If desired, whisk in rice vinegar, garlic powder, and herbs. Refrigerate until serving and up to 3 days.
Honey mustard dressing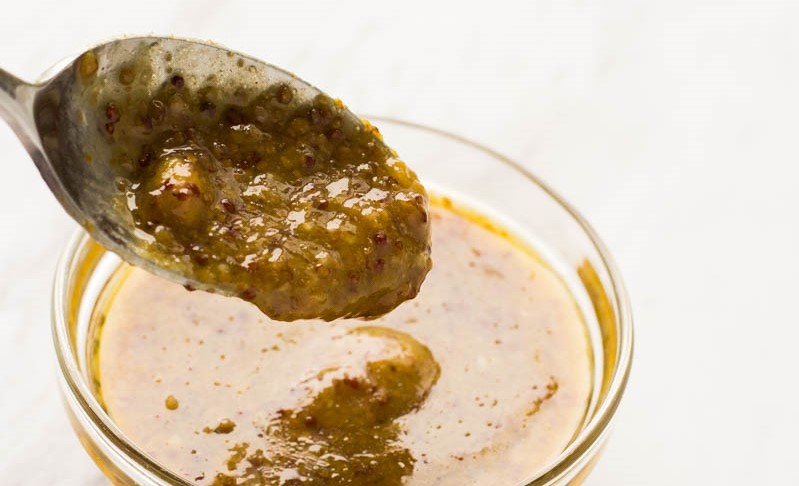 In this recipe, Mila of the Girl and the Kitchen recommends using two kinds of mustards: "coarsely ground mustard to give it that really strong and intense flavor and a Dijon mustard fitst's subtlety and rich Dijon flavor." And for the acids, she opts to use lemons.
1/3 cup olive oil
1 cup honey
1/2 cup whole grain or coarsely ground mustard
1/3 cup Dijon mustard
3 tsp garlic finely minced
3 tsp lemon juice freshly squeezed
Combine all the ingredients in a jar and shake until perfectly mixed.
Blue cheese dressing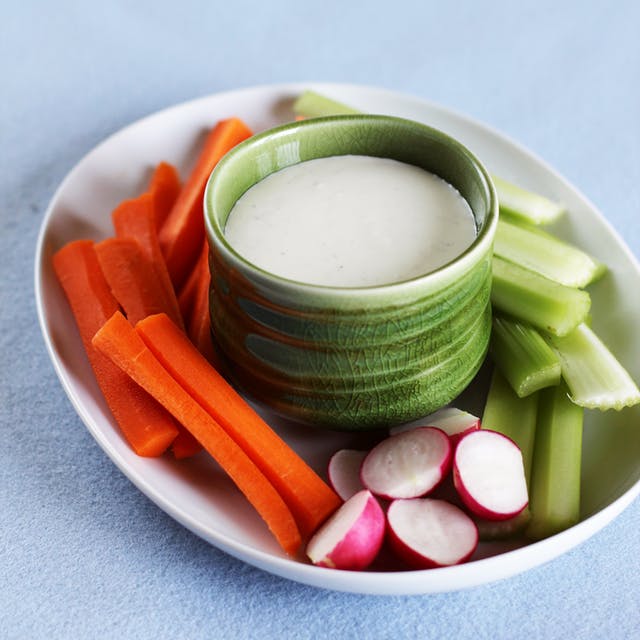 Aside from drizzling this creamy dressing on a salad, you can also use it as a dip for crunchy vegetables such as carrots, tomatoes, and cucumber. It's tangy, also perfect for summers. Relish in the thick and rich tang of this dressing made with blue cheese, sour cream, buttermilk, and a little mayo.
4 ounces (about 1 heaping cup) blue cheese, crumbled
1/4 cup sour cream
1/4 cup buttermilk
2 tablespoons mayonnaise
2 tablespoons lemon juice
Salt and pepper to taste
In a small bowl, use a fork to mash together the cheese and sour cream until it forms a chunky paste about the consistency of cottage cheese. Stir in the buttermilk, mayonnaise, and lemon juice. Taste and season with salt and pepper. Store in a covered container in the refrigerator for up to one week. (Recipe from The Kitchn)
Read more:
Six salad places for the busy and diet-conscious
How to not get bloated during Noche Buena
Nolisoli's alternative noche buena recipes
TAGS: casesar salad dressing eats nolisoliph recipe salad dressing vinaigrette