The midnight snack I have most often is polvoron—made from scratch. Like most kids, I grew up eating it ever since I could remember. The first time I was exposed to actually seeing the process firsthand though was when I was in grade school. For a period of time, my family was obsessed with making polvoron and chicharon. Weekends would be devoted to taste testing recipes for both, but my favorite between the two was always polvoron.
My tita would be standing over a huge black wok, making batches and batches of the stuff while testing different recipes. The smell of toasted flour, warm butter, and sugar would fill the air as I watched my tita and my mom debate on which recipe was the best. I was always the taste tester, naturally.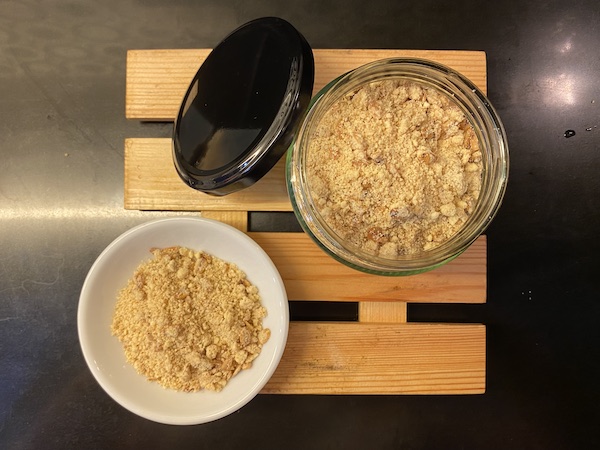 After the polvoron was sufficiently cooled, we'd sit around the kitchen table—molds in hand—and delicately shape every piece then wrap it in cellophane. It was like the Filipino version of wrapping dumplings as a family.
The first time I made it by myself was at the very start of quarantine. I was craving something sweet (and a little bit of home), so at around midnight, I started making my very own batch. After constantly tossing the flour and getting everything mixed in, I was met with a version that tasted like home, but not quite. It was entirely my own.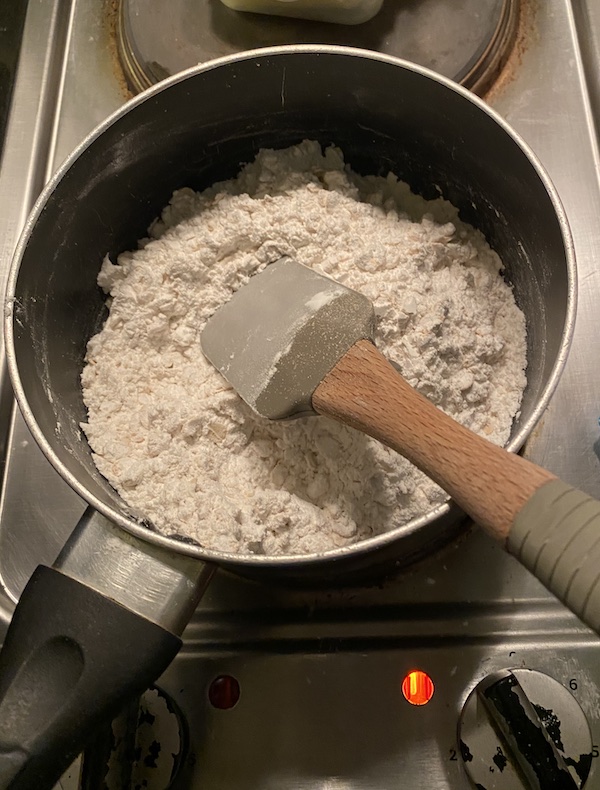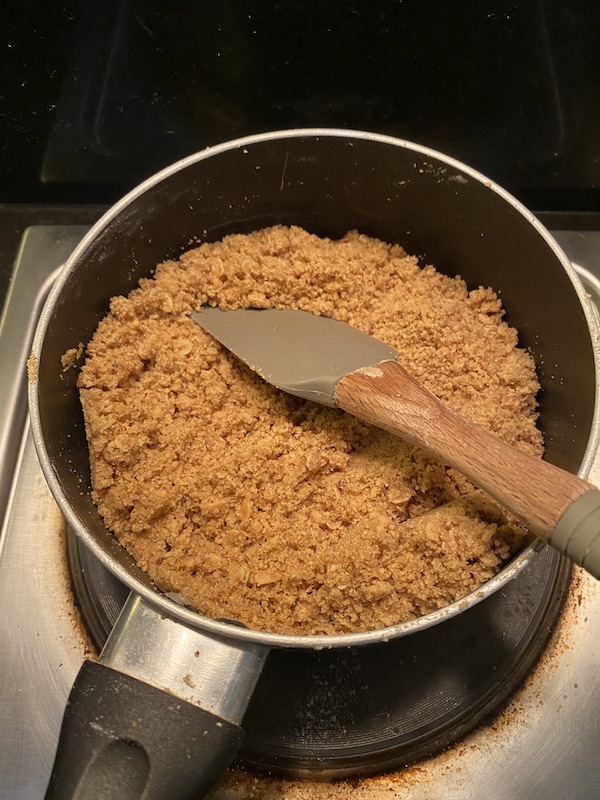 In case you didn't know, polvoron takes a maximum of half an hour to make; well, at least for me. It only requires four main ingredients: flour, powdered milk, sugar, and butter. Recently though, an intrusive thought wouldn't leave my mind: "What if I made it with glutinous rice flour?"
So I did.
In classic me fashion, I did it on a whim at 10:30 p.m. I used a standard polvoron recipe and just substituted the all-purpose flour with the glutinous rice flour. Surprisingly, it turned out quite well. The toasted rice flour gave it a nuttier, warmer flavor. It doesn't taste too different from traditionally made polvoron, but it has an extra something about it—a kind of edible coziness. You'll probably taste the difference though if you're a fan of rice flour desserts.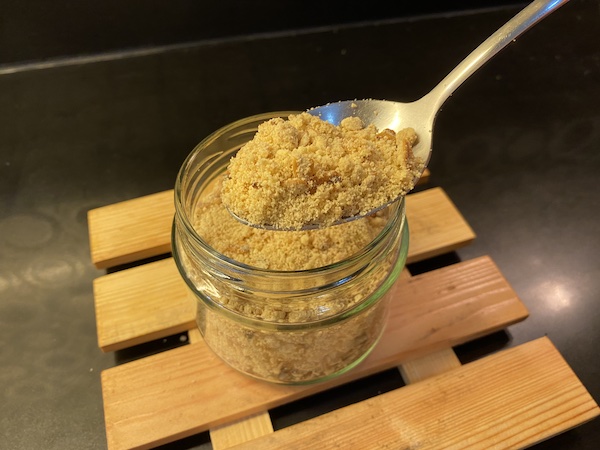 Salt plays a very important part in this recipe. I used salted butter and added a little bit of extra salt in the end to balance out all the sweetness. The use of salt (especially the flaky kind) also adds a bit of textural difference, which is always appreciated. 
So if you're ever looking for a midnight snack or just a snack in general, here's the recipe for glutinous rice flour polvoron. 
Glutinous rice flour polvoron
Ingredients
1 cup glutinous rice flour
½ cup melted salted butter
½ cup brown sugar
½ cup powdered milk
Salt to taste
½ cup whole rolled oats (optional)
Procedure
On a wok or a skillet, toast the flour on medium-high heat, constantly stirring for 8 to 12 minutes, or until a light golden color
Optional: Add whole rolled oats after 3 minutes and toast together with the flour
Remove toasted flour from the heat and add the melted butter, brown sugar, and powdered milk. Fold together until a shaggy mixture forms
Add salt to taste
Mold into individual polvoron pieces or store in an airtight container