Comfort food like pizza, pasta, and skewers turn Japanese at Koku
The classic carbonara sees a Japanese twist with crispy salmon skin and wakame bits
info
Koku

Japanese

11 a.m. to 10 p.m

625-5197

₱

P1,000 for two people
Stepping out of the typical Japanese restaurant mold of moody ambiance and uptight chefs, Koku opens its doors with bright lights and a beaming staff. Bambi Meer, the brain behind the comfort food go-to's Kettle and Fireside by Kettle, has created a Japanese place "geared towards Filipino eating styles."
For a family-oriented society, Meer establishes a venue that fuses the familiar and unfamiliar for every family member's surprise. Heavily influenced by his kids' clamor for a new Japanese restaurant to go to after their favorite one had closed down, he decided to create one where they can gather, enjoy food, and create new memories.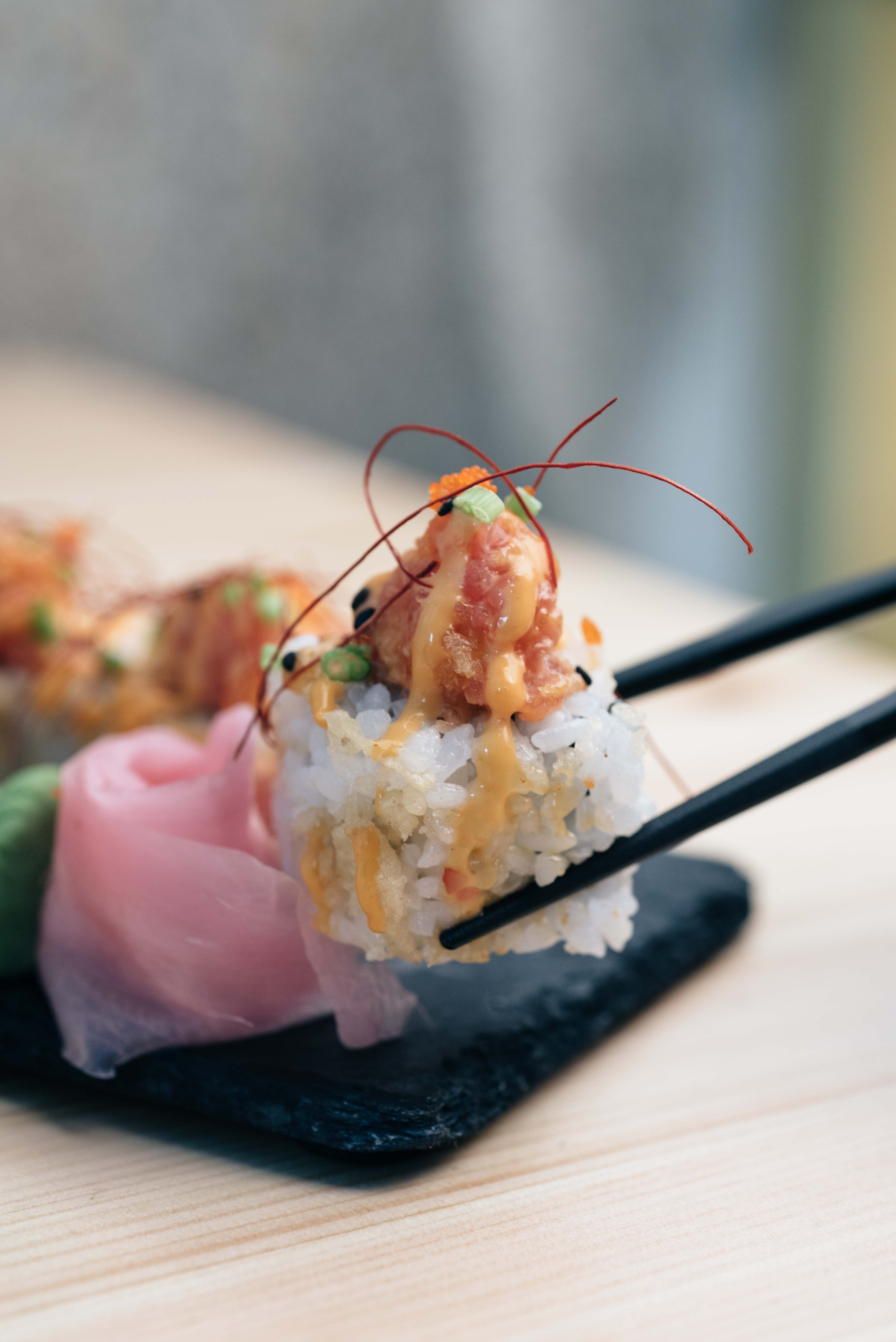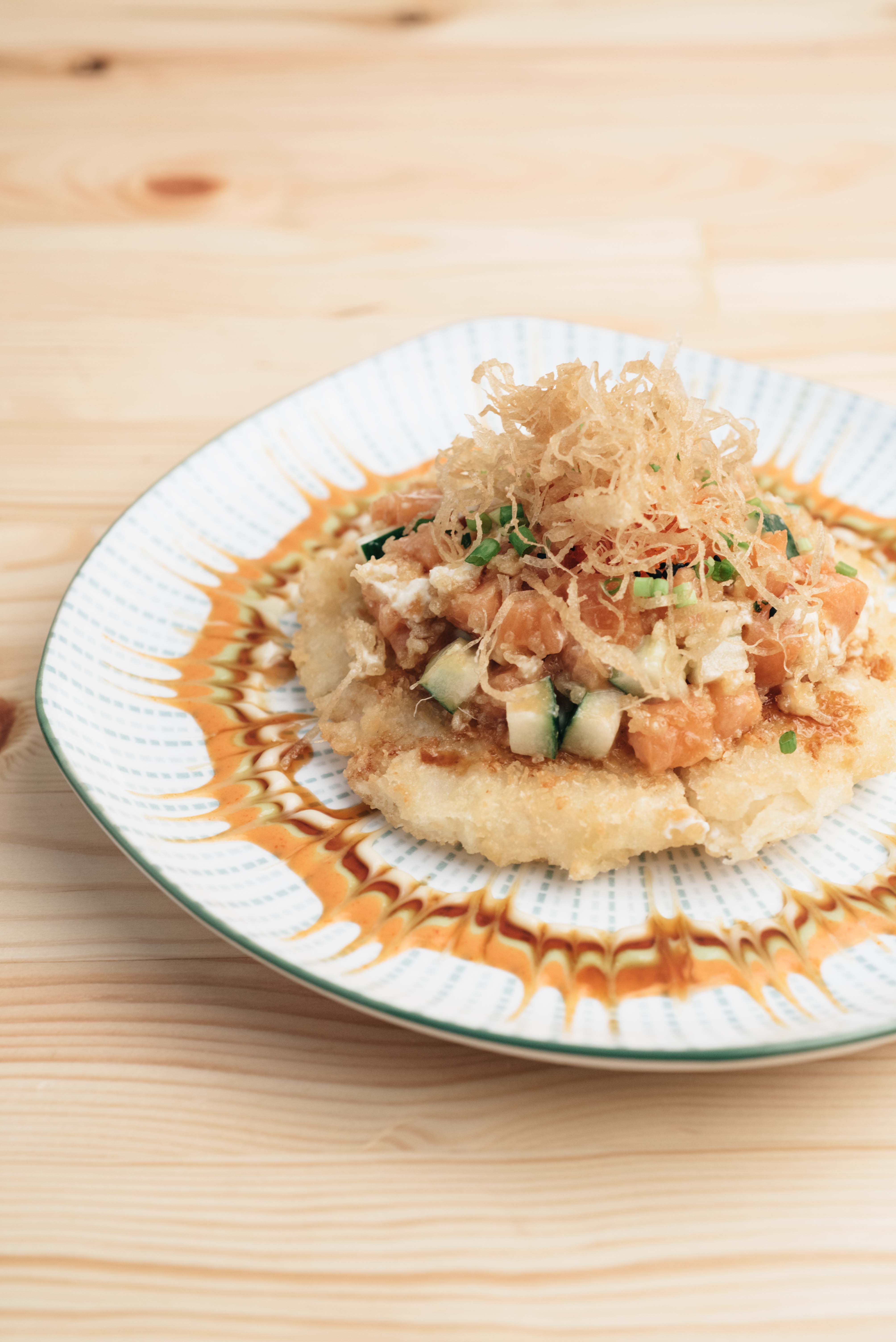 "Unlike in the Japanese food culture, makis are staples when ordering in a Japanese restaurant in Manila," says Meer. He takes this to another level and offers new ways of enjoying Japanese flavors to the Filipino market. Instead of ordering the usual sushi roll, flip to another page and choose from their selection of sushi pizzas (California, Spicy Tuna, and Salmon and Cream Cheese) where the dough is made of breaded sushi rice, topped with your favorite sushi fillings.
To suit the Filipino style of eating, he offers skewers, pasta, and sandwiches all day. The Salmon Belly Skewers are four thick slices of salmon belly grilled perfectly for that smokey flavor while still retaining its softness. Atop each slice are ginger and roe that give a different taste profile and mouthfeel to the smooth fillets of fish. Their Japanese Carbonara has a refreshing twist to the cream sauce pasta, as instead of bacon bits, it is sprinkled with crispy salmon skin and fried wakame. Also on the menu: Aligue and Kani Spaghetti and Grilled Chicken Wasabi Cream Spaghetti. Their sandwiches, on the other hand, are made for a quick afternoon bite, with usual sushi fillings like kani found in between two loaves of bread.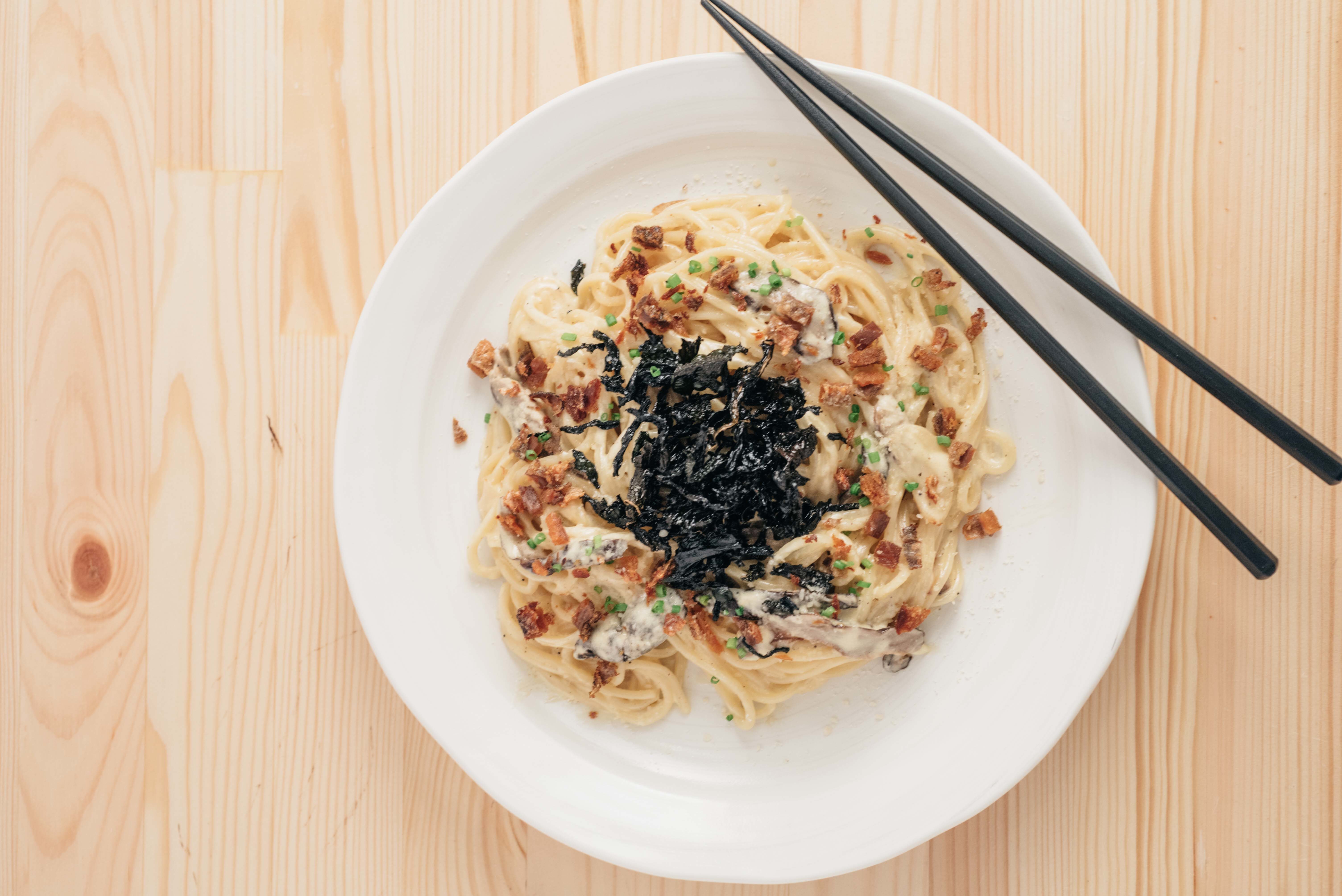 Some of the stars of their menu are not your usual Japanese picks. Koku is one of the few restaurants in the metro that offers aburi sushi, which is similar to nigiri but with the fish partially torched or grilled. Even with the usual Japanese starters like edamame and gyoza, the Oyster Papaya steals the show, with its two pieces of cooked Japanese oysters in sweet sauce and placed on top of thin layers of semi-ripe papaya.
The restaurant, tucked in the busy streets of Salcedo, makes you feel that each bite is a new discovery that also satisfies your Japanese food cravings. Meer sums up the Koku experience: "It's comfort Japanese food in a sense that it brings back memories and tastes that make you feel happy."
This story was originally published in Southern Living, September 2016.
TAGS: Japanese Koku nolisoliph
WHY GO?
Koku has a different take on Japanese cuisine. Their sushi pizzas put an interesting spin to your favorite rolls: it uses crispy sushi rice as the base, topped with popular sushi fillings.
MENU