I've had dozens upon dozens of bowls of ramen (both in the Philippines and in Japan) in my 20-plus years of existence. Some have been very good but also equally pricey, others, cheap and well, honestly, just not that authentic. Even considering the fact that Japan's prefectures and regions have their own versions of this quintessential dish.
Now I'm no ramen connoisseur, but I don't think you need to be an expert, or a fan, or even a Michelin reviewer to know, from the moment the bowl is set down on your bamboo tray on the sleek black marble counter at Tsuta, that it's going to be a totally different experience.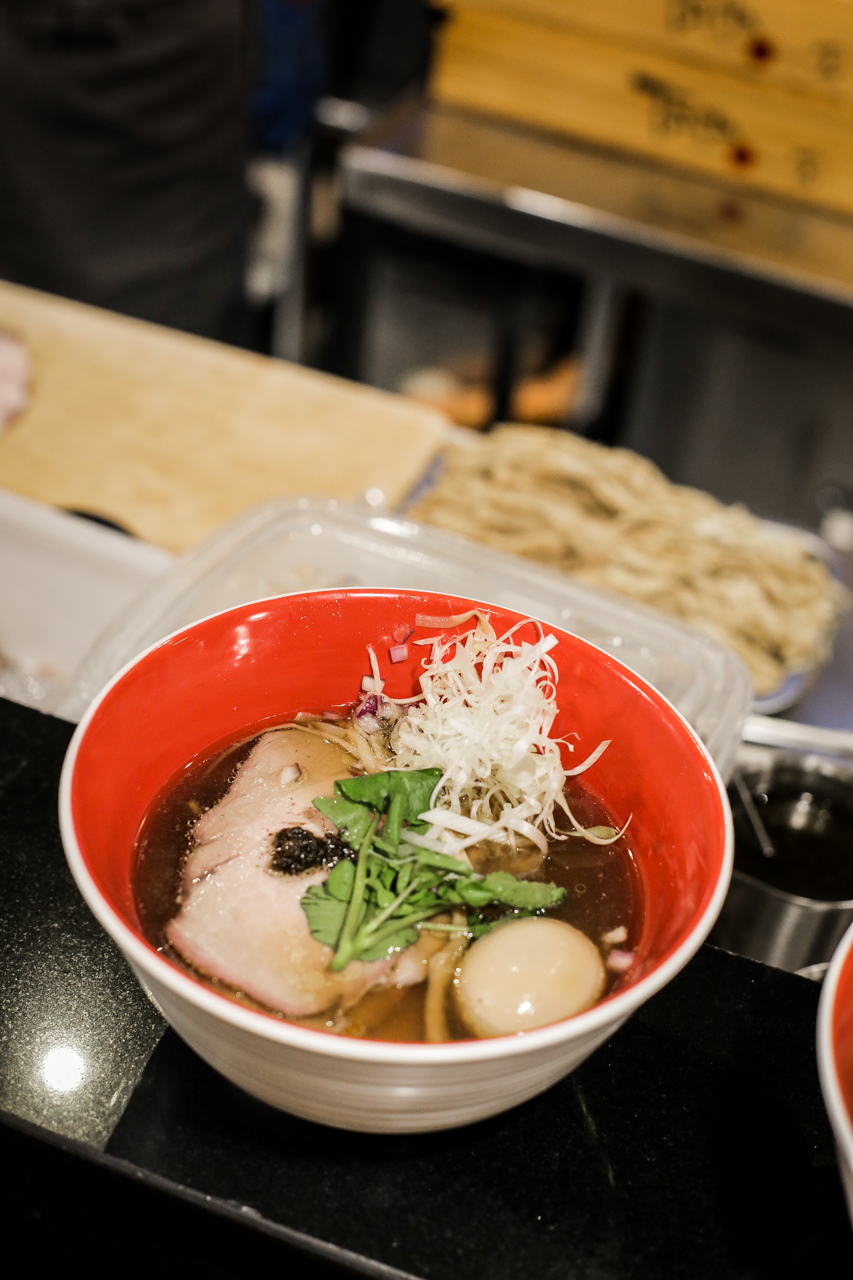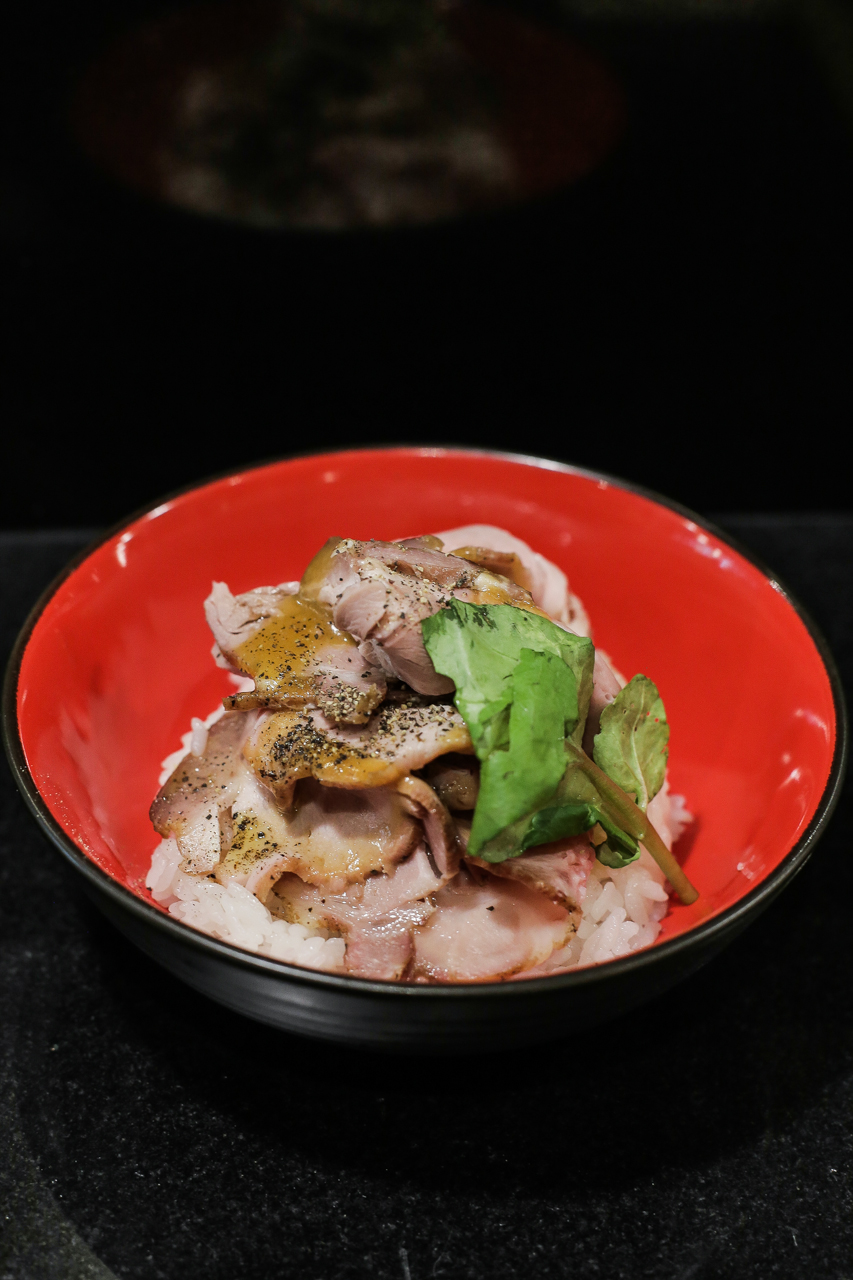 It's hot—the steam visibly rising from the bowl—but not so scalding that your tongue loses all sense of identifying flavors. And very aromatic, all thanks to an ingredient that no one probably would've thought would work well with ramen: truffle oil. And that's just how he planned it. Tsuta's master chef Yuki Onishi shares that more than the Michelin star, he really aims to keep satisfying his customers so they come back. "Honestly, I'm not sure if I really deserve (the Michelin star), but I just want to give people the kind of ramen that they deserve." So according to this very heartfelt but also painfully particular ramen house (they have a specific order of putting the sauces, broth, and other ingredients into the bowl, believe it or not), here's how to make high quality ramen:
Appeal to other senses
Onishi shared that when he was thinking of ways to make his ramen different from others, he thought of appealing to the sense of smell first. "When we eat, we usually base (how good it is) on how it tastes. But I thought, how about for its aroma?" Onishi says. This led him to truffle oil, thinking that it smelled good, but also tasted surprisingly well with ramen.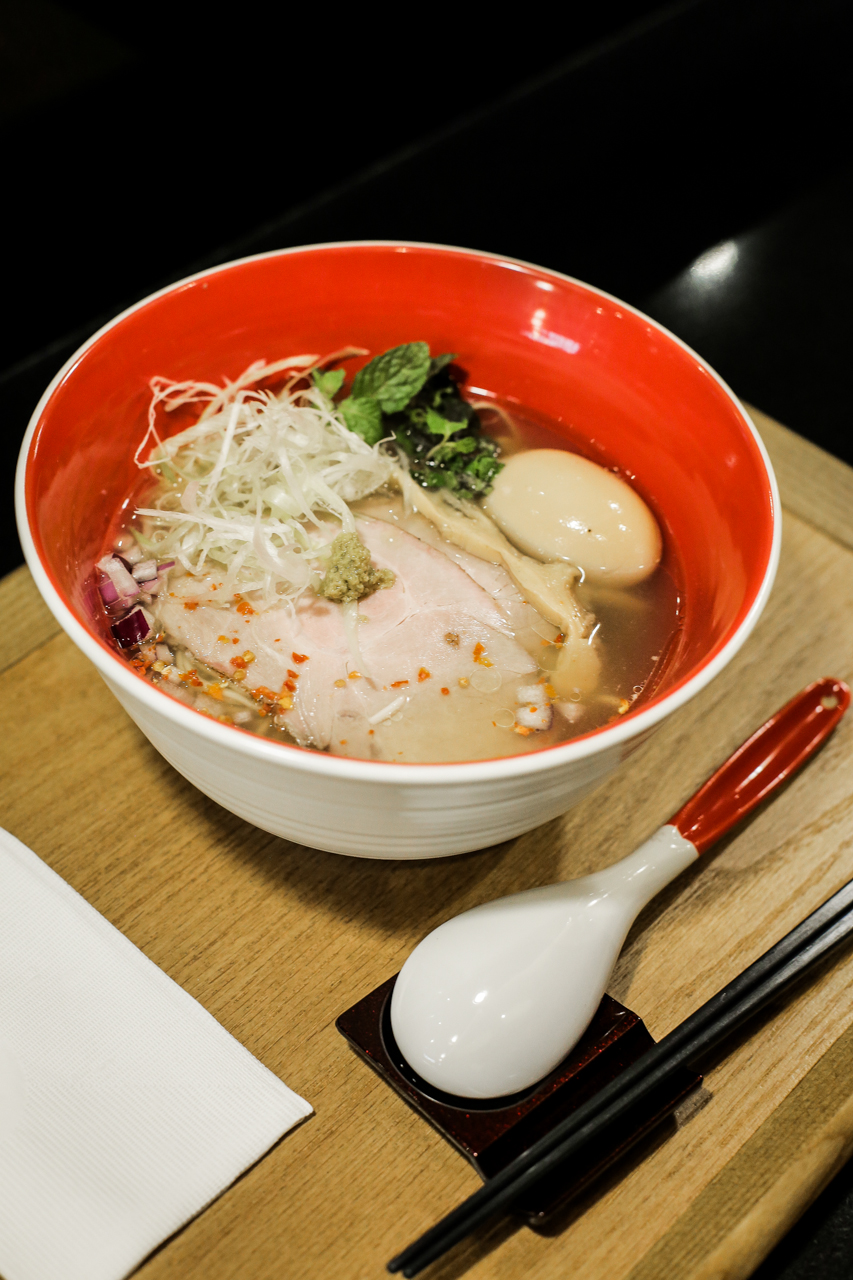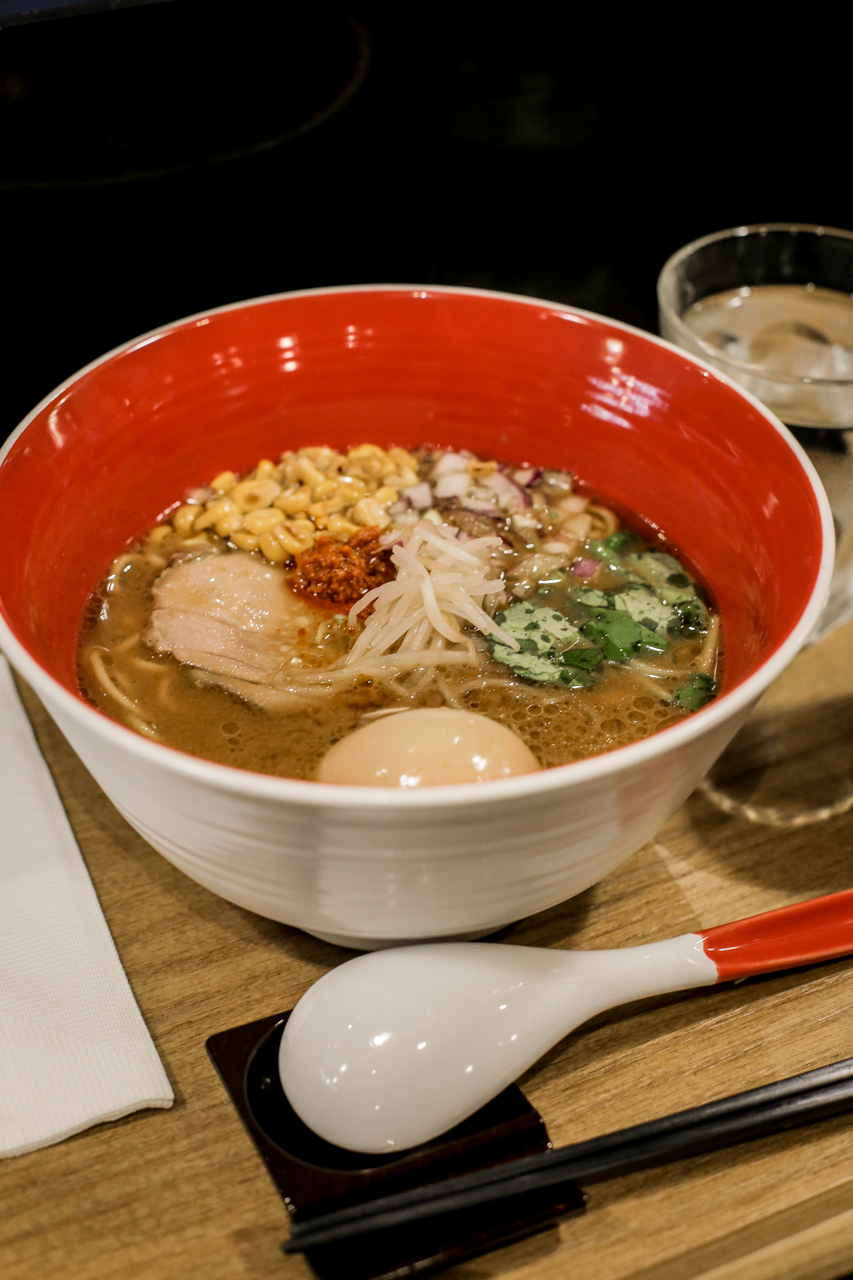 Inject your personal style
Onishi sees to it that the ramen he serves goes beyond just the act of eating. "I want to give people the quality of ramen that they deserve," Onishi says. "Although I'm happy to receive the Michelin star, I'm happier when the customers I serve ramen to really enjoy what I make." Which explains why he opted for a small, nine-seater space in the original Sugamo branch in Tokyo. Ramen is an experience, after all—from the interaction between chef and customer in that act of handing out the ramen bowls, to the dish itself. And true to his history—Onishi briefly worked in the fashion industry as a buyer—the chef comes dressed so unlike the stereotypical ramen master. No towel around his head, no rubber boots—he actually went behind the counter at lunch that day dressed in a T-shirt, with a coat jacket bearing the Tsuta logo on the chest, with his pants tucked into his leather boots (and with a gray apron around his waist, because he still 
is
in the kitchen, after all)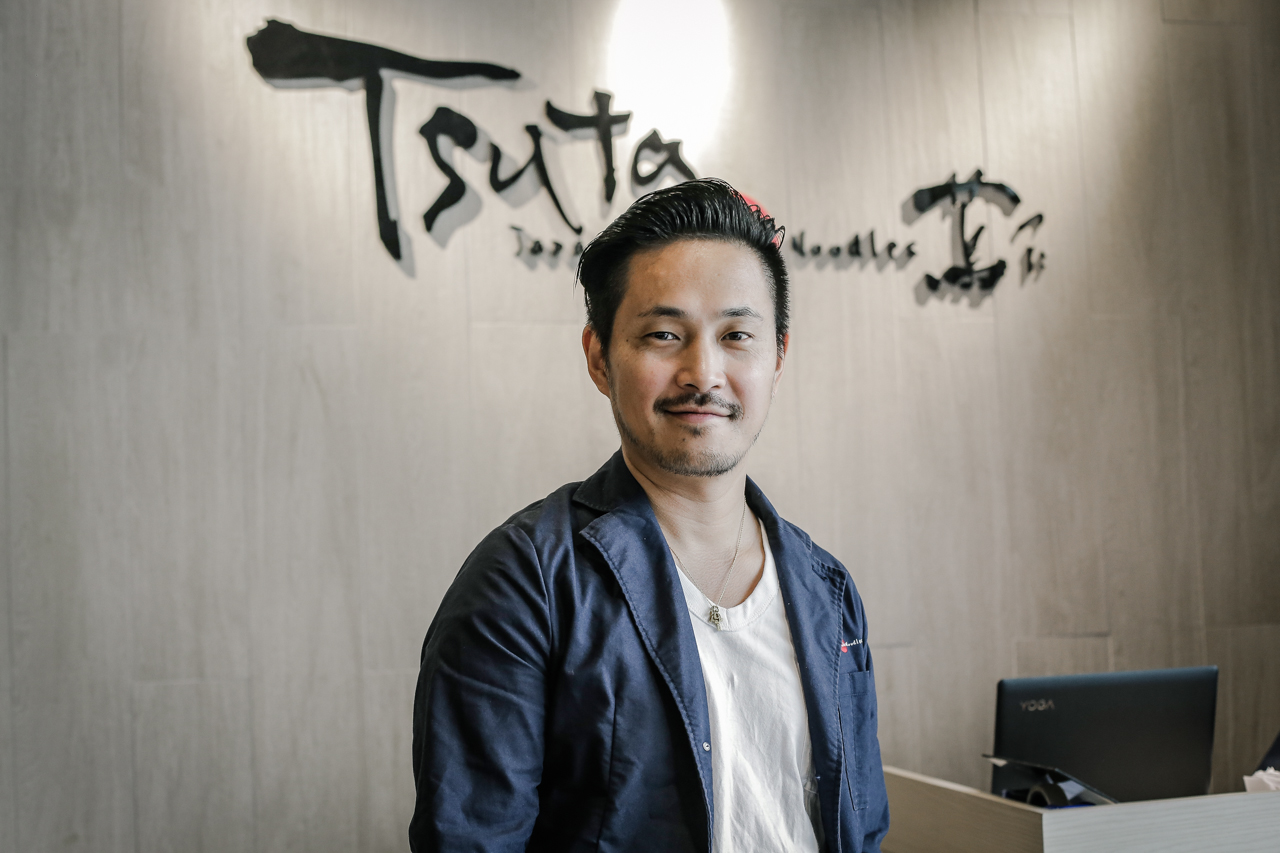 But beyond the physical manifestations of style, it's the fashion world's idea of "seasonal collections" that also inspire Onishi in the creation of his dishes. Which brings us to his next practice.
Don't look at the recipe
Aside from appealing to the sense of smell, making an above-standard bowl of ramen involves introducing flavors that, while unusual for traditional ramen recipes, would actually surprisingly still work to create a balance of flavors in each bowl. Take Tsuta's ramen broth, for example. Unlike the usual ramen with tonkotsu or pork-based broth, Tsuta uses a combination of three broths: asari clams, with Japanese fish katakuchi, mackerel, and anchovy, or chicken.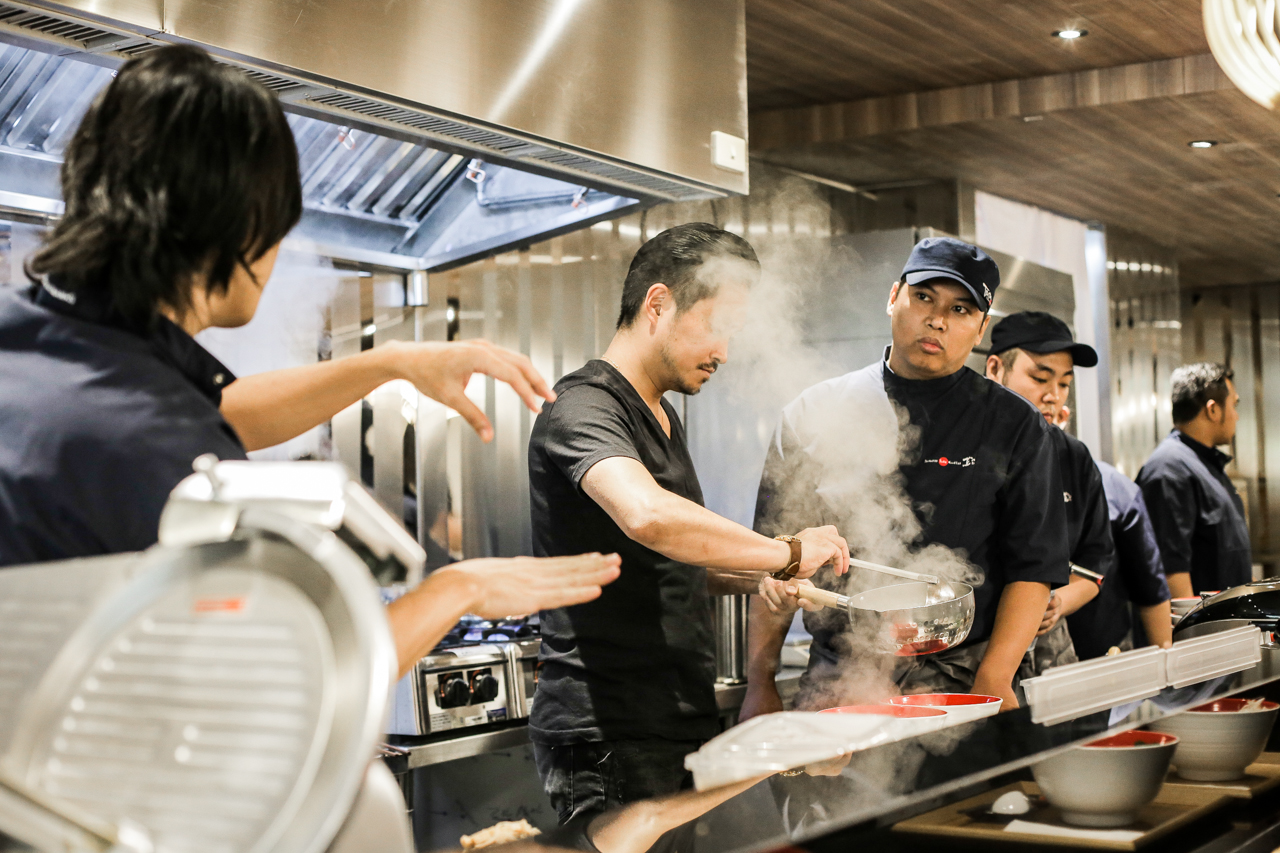 This three-broth soup, mixed with soy sauce produced in a brewery in Wakayama especially for Tsuta (made of two years' fully matured soybeans), and mixed with truffle oil, result in a broth that bears an inviting aroma, along with a mild, balanced taste that doesn't overwhelm the palate. Their shio ramen, on the other hand, uses sea salt from Okinawa and rock salt from Mongolia with the seafood, fish, and asari clams stock, and yet remains just pleasantly saline. The chopped onions add a mild bite, while the mint leaves, serving more than just decoration, help cleanse the palate while you sip the broth.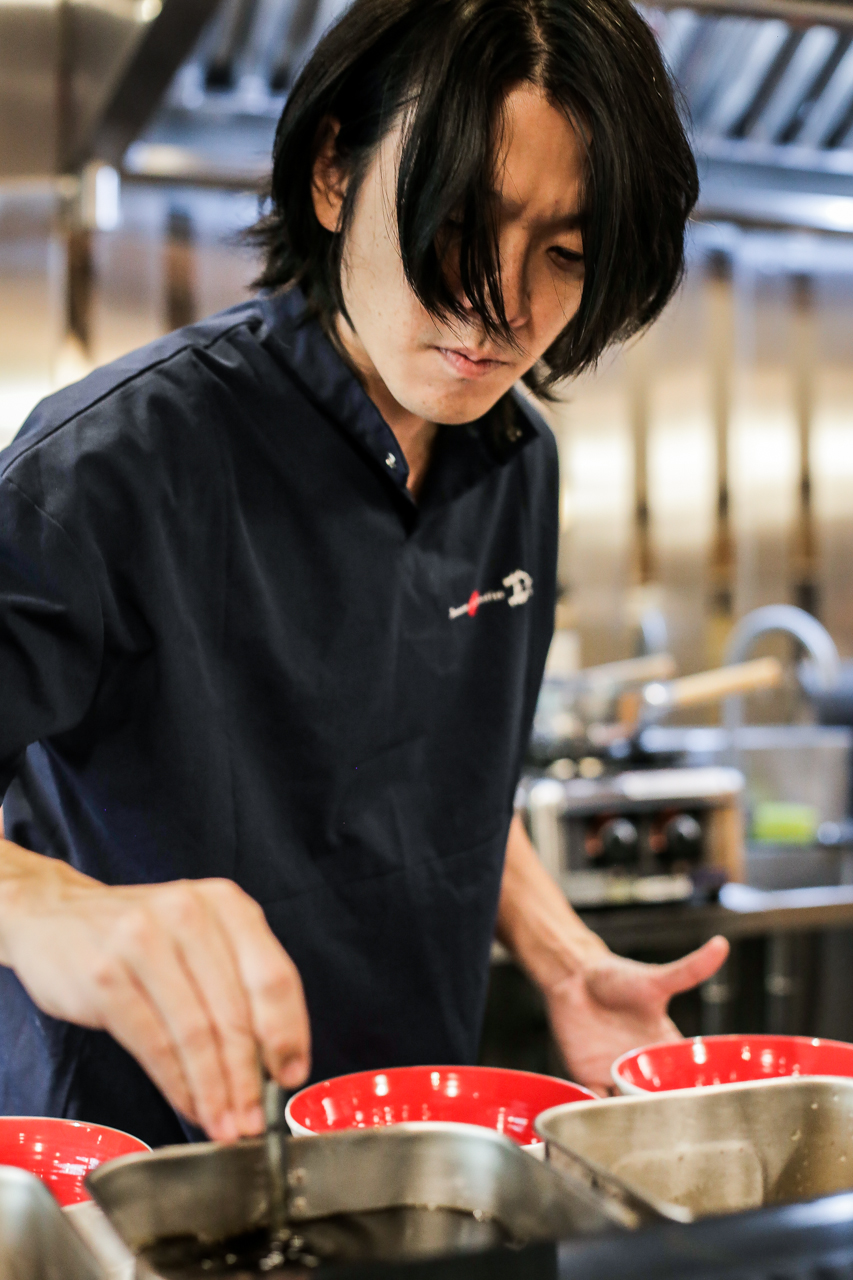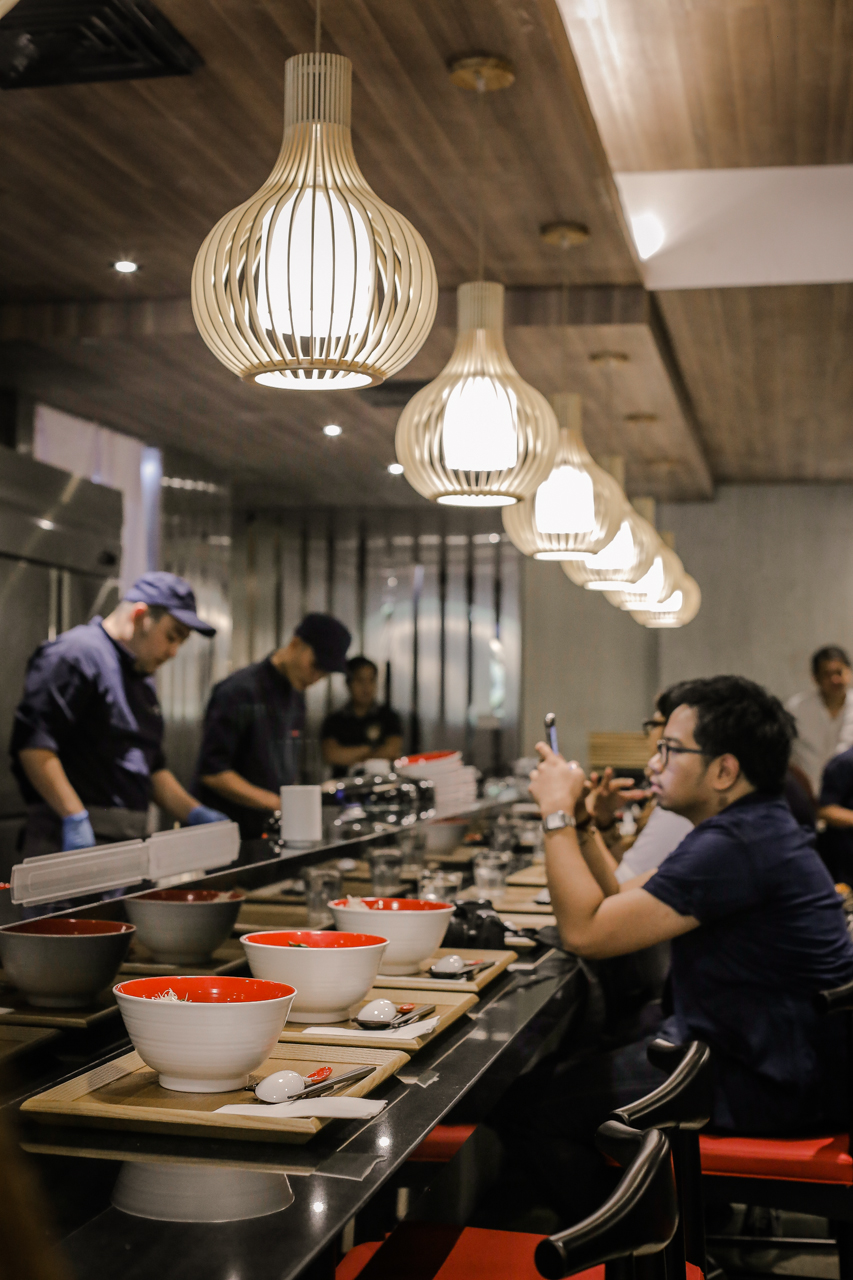 And with a grander goal of pushing the boundaries of ramen's flavors, Onishi looks at the global expansion of Tsuta with determined eyes. He wants to create ramen that's unique to each place he opens Tsuta in, the same way that certain fashion styles are suited to particular seasons. In Manila, the sisig caught his attention (it even made it to his
Instagram
). So can we expect a sisig-topped ramen from Tsuta someday? Onishi keeps mum. "It's just here," he says, tapping his temple. That's fine. We'll wait. The same way we'd wait in line for the shop to open.