Now breakfast lovers don't need to wake up early to get their favorites
Because who doesn't like runny eggs for lunch or dinner, too?
Dec 20, 2017
It's hard to deny the charm of breakfast: the runny eggs, the garlicky sinangag, or the sweet maple syrup to start your day and best shared with loved ones over morning cartoons or news.
Breakfast is a dining genre in its own. A beautiful mix of sweet and savory flavors, crispy and fluffy textures. That's why craving breakfast for lunch, dinner, or even after-hours is totally understandable. How can you not crave waffles, bacon and eggs any time of the day? So, for all those times you've craved breakfast at odd hours, we've gathered several restaurants and cafés that serve it at any time of the day. You're welcome.
La Maripili
Where: GF Ayala Malls the 30th, Meralco Avenue, Ugong, Pasig
Contact: 0916-5588413
Operating hours: 9 a.m. to 11 p.m. on weekdays and 8 a.m. to 11:30 p.m. on weekends

Crunchy smoked bacon and egg meal
La Maripili's all-day breakfast offerings are so new that they aren't even on the menu yet, so be sure to ask the servers. Choose from their versions of silogs between crunchy smoked bacon, homemade chorizo, or a Frankfurt to go with rice and a sunny side up fried egg. Then top it all off with La Maripili's famous churros.
How much: P295
Bluesmith
Where: 2F Corte Ayala Malls the 30th, Meralco Avenue, Ugong, Pasig
Contact: 755-3092
Operating hours:  9 a.m. to 10 p.m. Sundays to Thursdays, 9 a.m. to 11 p.m. Fridays and Saturdays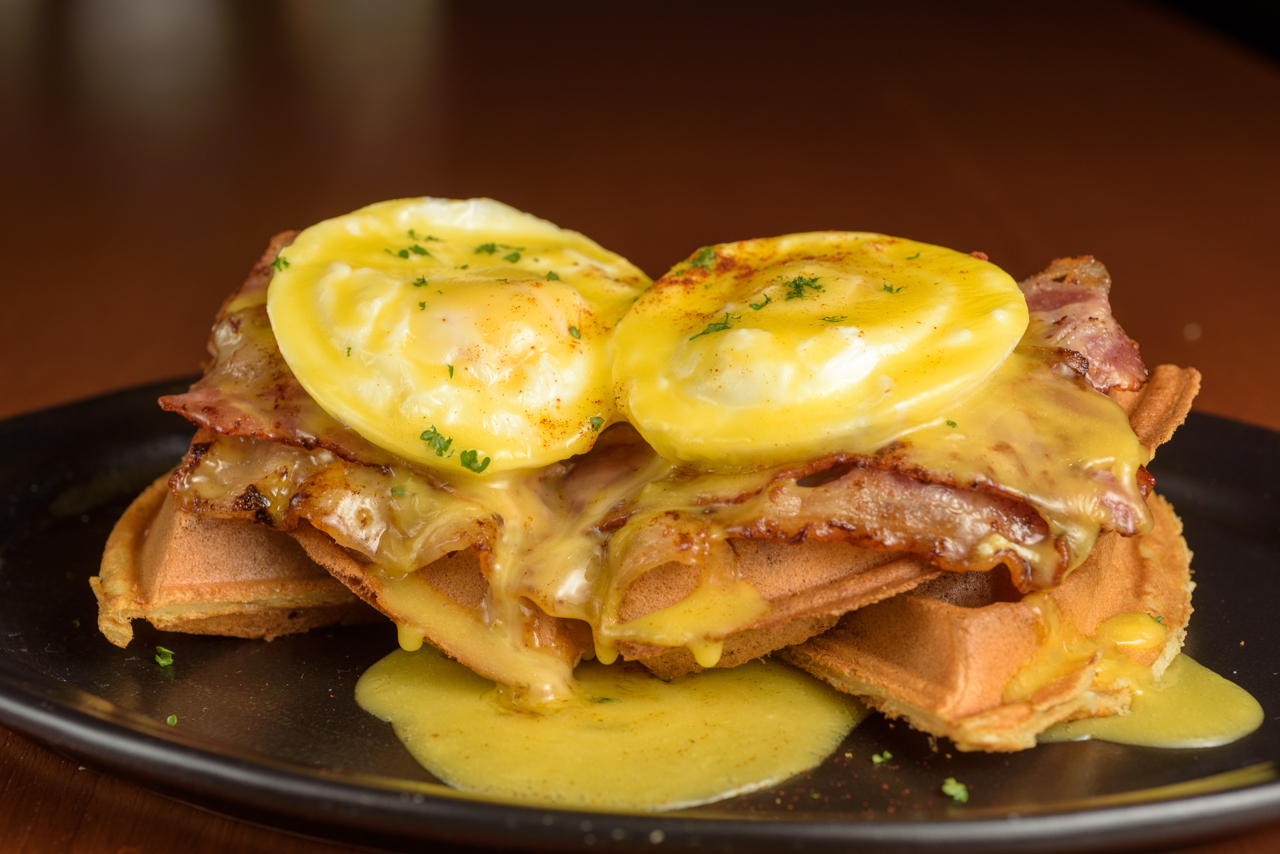 Mr. Ben
If you're looking to indulge in the full comfort of breakfast, Bluesmith's version of Eggs Benedict should be enough to satisfy your desire for the most important meal of the day. Mr. Ben includes all the elements of a calorie-laden but equally comforting morning meal with two poached eggs on Belgian waffles and honey-crusted bacon topped with Hollandaise, butter, and syrup on the side.
How much: P340
Seattle's Best Coffee
Where: 2F Corte Ayala Malls the 30th, Meralco Avenue, Ugong, Pasig
Contact: 470-7485
Operating hours: 7 a.m. to 12 a.m. everyday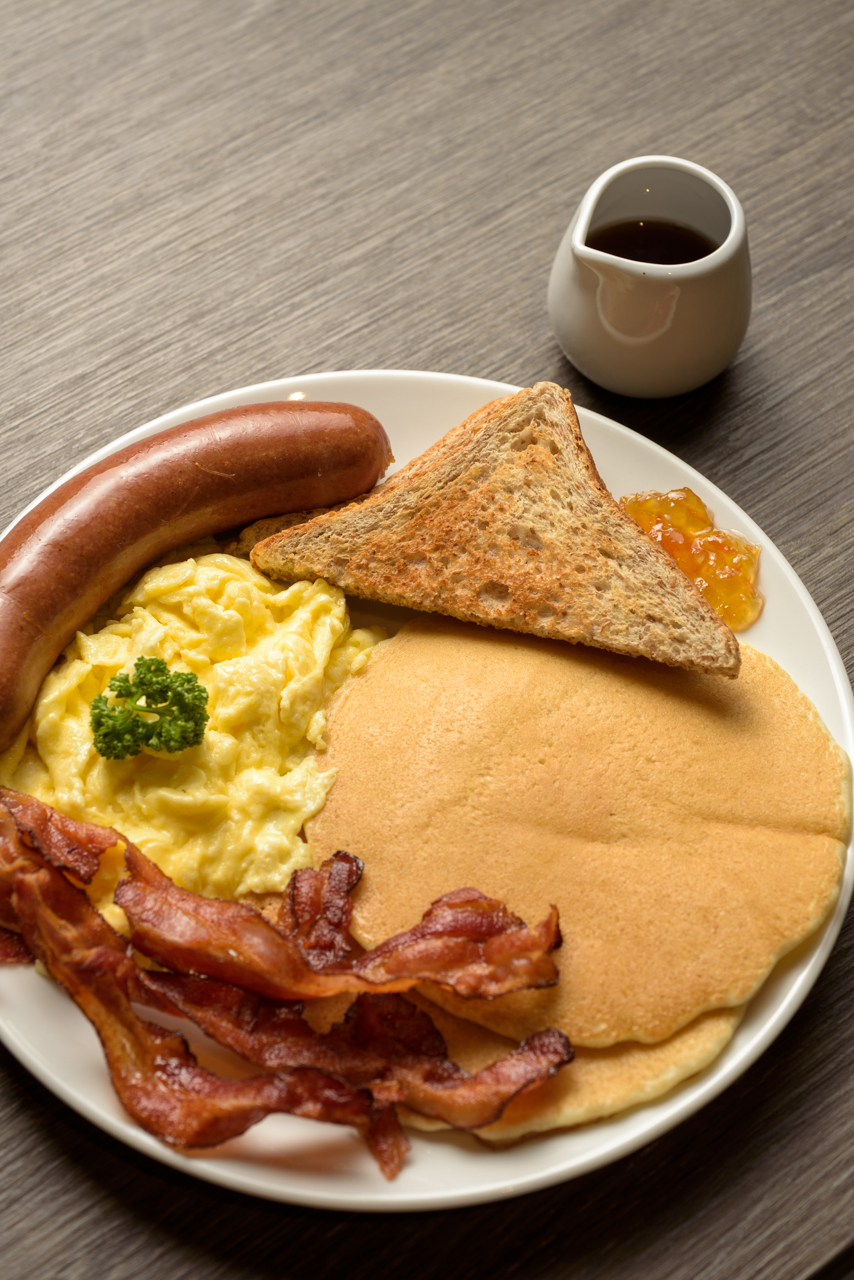 Big Breakfast 3
Seattle's Best Coffee has value-for-money all-day breakfast meals that merges both sweet and savory. The Big Breakfast 3 is ideal for those who want a bit of everything on their plate: two pancakes, three bacon strips, a Schublig, toast, and your choice of scrambled or sunny side up egg.
How much: P265
Mamou 3.0
Where: GF Ayala Malls the 30th, Meralco Avenue, Ugong, Pasig
Contact: 0917-8662668
Operating hours: 12 p.m. to 3 p.m., 6 p.m. to 10 p.m. Mondays to Fridays, 11 a.m. to 3 p.m., 6 p.m. to 10 p.m. Saturdays, 10 a.m. to 3 p.m., 6 p.m. to 10 p.m. Sundays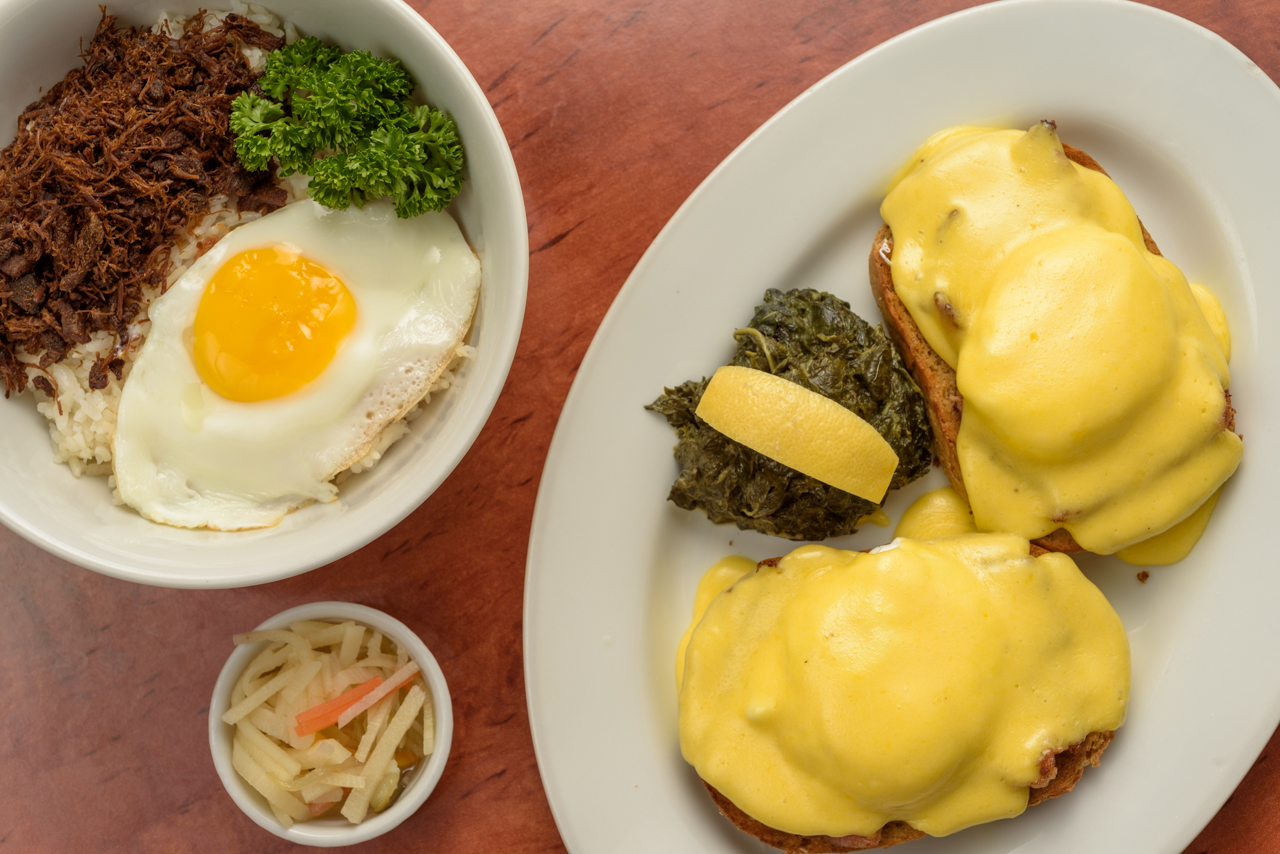 Duck adobo flakes and bacon Eggs Benedict
Mamou 3.0 still has all the Mamou favorites like the red kurobuta sinigang and Lorenzo's Truffle Cream pasta but Version 3.0 has also developed new items along the way. Mamou's duck adobo flakes may not be on a specific all-day breakfast menu but it hits the spot when you're craving a good silog with native duck adobo flakes, red or white garlic rice, eggs with truffle flavored oil, and pickled ubod.
How much: P395
On the weekends however, Mamou 3.0 introduces a brunch menu available on Saturdays from 11:00 a.m. to 3:00 p.m. and Sundays from 10:00 a.m. to 3:00 p.m. Now you get to try their steak and eggs, Pol's pancakes, and French toast. But the star of their brunch menu is the bacon Eggs Benedict with poached eggs, bacon steaks, and Hollandaise on top of Mamou's special sourdough bread with creamed spinach on the side.
How much: P395
UCC Clockwork
Where: 2F Corte Ayala Malls the 30th, Meralco Avenue, Ugong, Pasig
Contact: 946-6518
Operating hours: 7 a.m. to 10 p.m. Sundays to Thursdays, 7 a.m. to 11 p.m. Fridays and Saturdays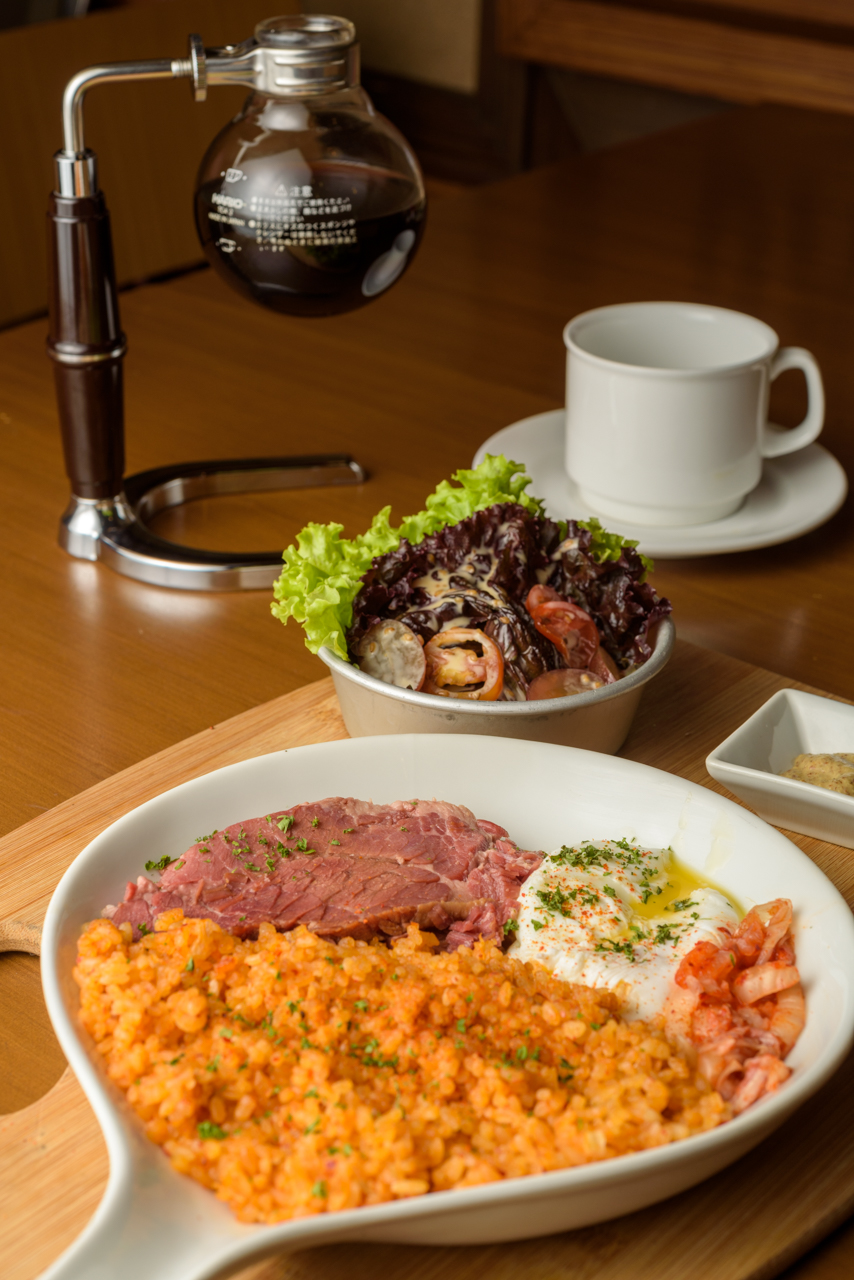 Homemade corned beef and kimchi rice
UCC Clockwork adds an Asian touch to the comforts of breakfast. Its all-day breakfast menu comes with a free cup of Ichiban house blend coffee from 7:00 a.m. to 11:00 a.m. so it gives you enough reason to head out early. The fresh corned beef with kimchi rice comes with a slab of homemade corned beef, a poached egg, house salad, and Dijon mustard to go with their kimchi rice.
How much: P480
Coffee Bean and Tea Leaf
Where: GF Ayala Malls the 30th, Meralco Avenue, Ugong, Pasig
Contact: 634-1425
Operating hours: 7 a.m. to 12 a.m. every day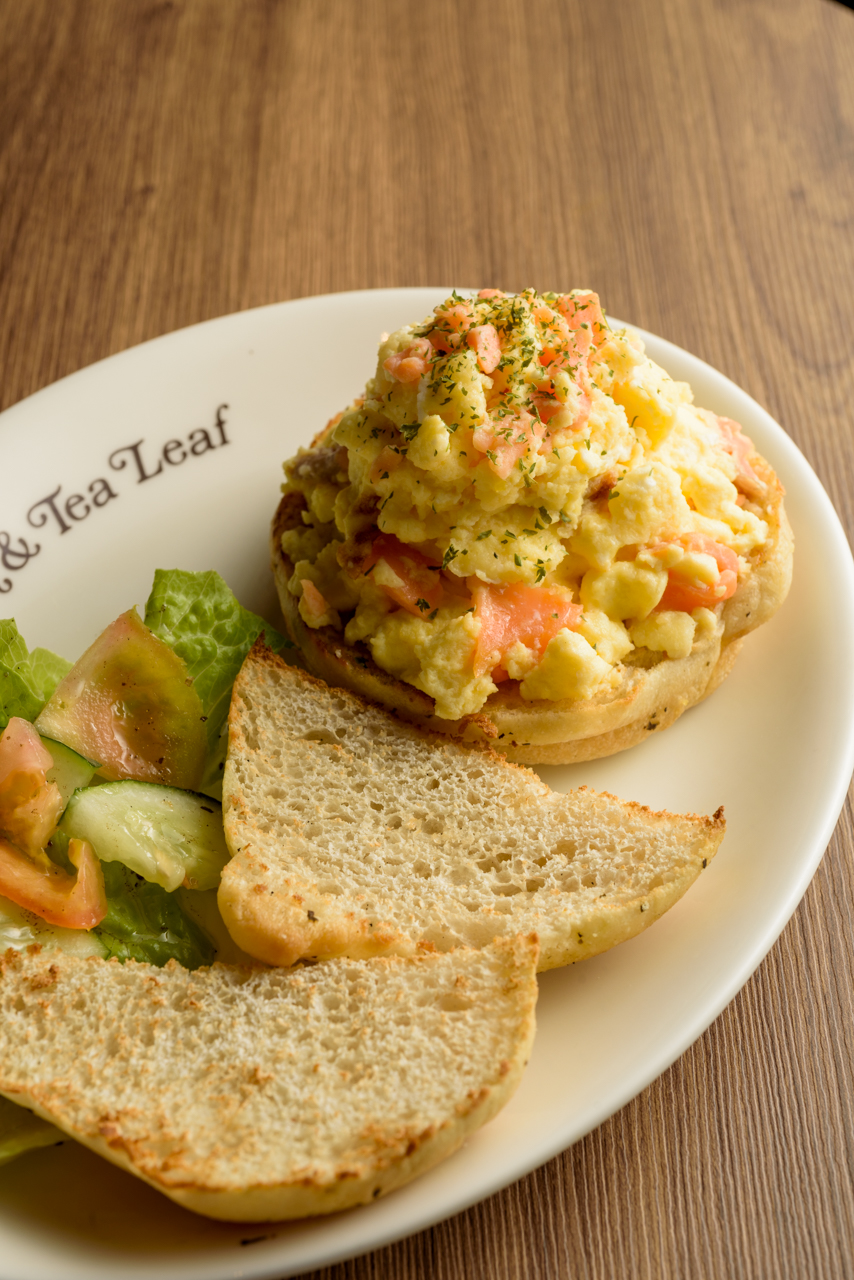 Salmon scramble
We've all grown up with Coffee Bean and Tea Leaf's beverage that are available at practically every mall but its food offerings are also worth a try. The salmon scramble is a rosemary focaccia bread topped with scrambled eggs, salmon, cheese, and a special dressing. This and its all-day breakfast selections come with a free cup of coffee or tea.  Want another reason to get up early? You get a free refill anytime between 7:00 a.m. to 11:00 a.m.
How much: P295
Pancake House
Where: LGF Ayala Malls the 30th, Meralco Avenue, Ugong, Pasig
Contact: 625-4820
Operating hours: 11 a.m. to 9 p.m. Sundays to Thursdays, 11 a.m. to 10 p.m. Fridays and Saturdays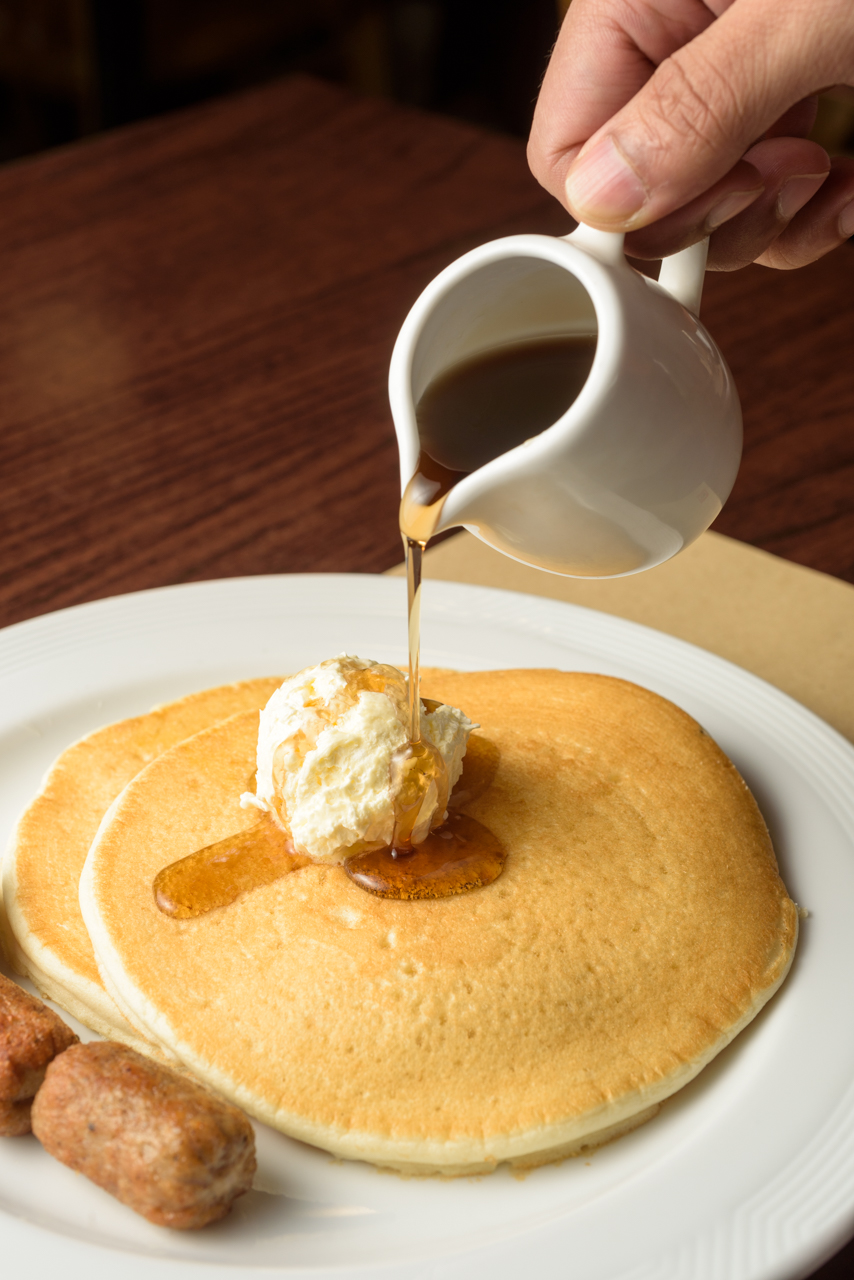 Classic Country Medley
Pancake House has been a Filipino classic diner since our childhood allows us to remember. You can never go wrong with its pancakes alongside more savory dishes like the iconic fried chicken and taco salad. But if you chance upon Pancake House craving for that comforting breakfast blend of sweet and savory, the Classic Country Medley is your best bet with two classic pancakes and country sausages. The dish comes with your choice of coffee or juice, and their creamy scoop of butter and syrup.
How much: P279
Starbucks
Where: GF Ayala Malls the 30th, Meralco Avenue, Ugong, Pasig
Contact: 0917-8240383
Operating hours: 7 a.m. to 9 p.m. Sundays to Thursdays, 7 a.m. to 10 p.m. Fridays to Saturdays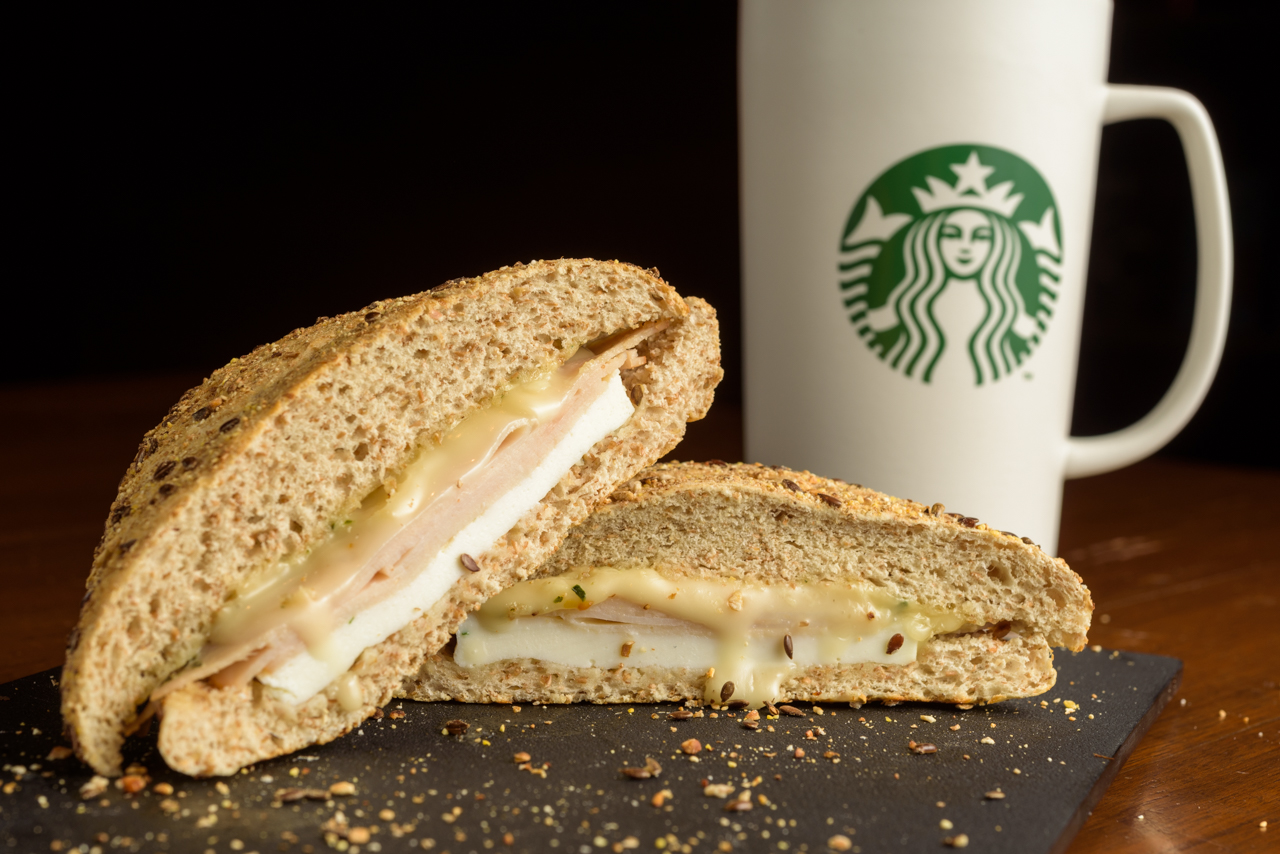 Turkey ham, egg white, and Fontina cheese on whole wheat bread
The iconic green double-tailed mermaid has become synonymous to our notion of breakfast on-the-go with Starbucks' selection of quick bites and coffee. While its coffee and tea blends have been unfazed classics, the roster of food offerings constantly change. These days, Starbucks has healthier options including yogurt parfait and salads, but if you still want a protein-rich breakfast, the turkey ham, egg white, and Fontina cheese on whole wheat bread is your balance between comfort and health.
How much: P130
TAGS: all-day breakfast meals Ayala the 30th best breakfast meals bluesmith coffee and kitchen coffee bean and tea leaf La Maripili mamou 3.0 pancake house Starbucks ucc clockwork where to get the best breakfast deals