LOOK: Dead shark washed up on a beach in Aurora
They say it died in Shark Fight Club
Jan 24, 2018
Dead on arrival. A deceased 17 ft. female shark washed up on the beaches of Brgy. Lobbot, Dipaculao in Aurora early this morning according to a post by rescue worker Eddie Fabrigas Rebueno on Facebook.
Relax. Before you go on blaming humanity or whatever, pollution or illegal trade of animal parts had no play in this giant fish's demise. According to reports from rescue workers, it's most likely that the shark, which is a great white (based on a really quick Google search), met its end during a fight with another sea creature. Think marine life version of Fight Club.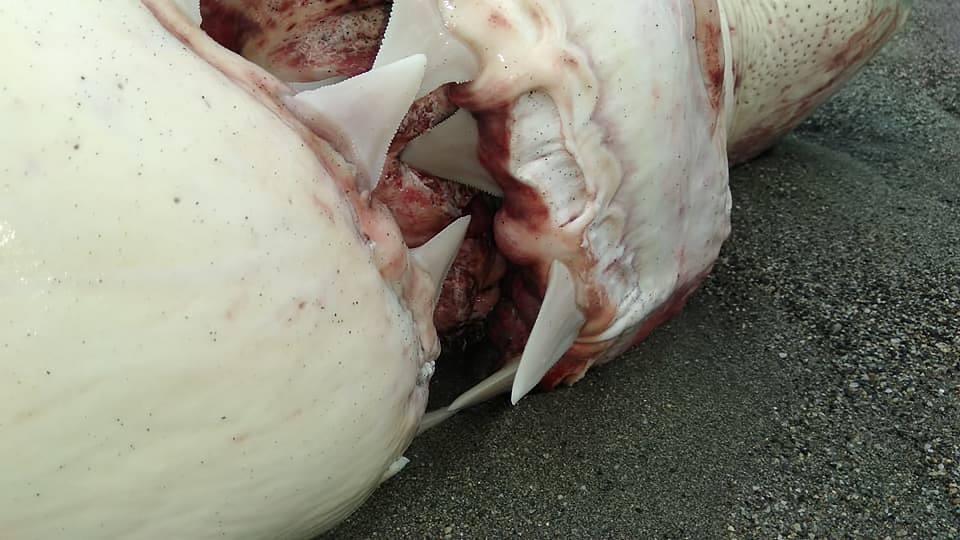 This was concluded by rescue workers after they noticed that the shark was missing two teeth, showed external signs of internal bleeding, and had a scratch on its mouth.
The shark's carcass is believed to be the first photo evidence of the endangered species in the country, according to the NGO Marine Wildlife Watch of the Philippines. Of the 150 species of sharks roaming our waters, great whites are one of the few that have never had definite documentation of swimming our seas.
The carcass has since been turned over to the Department of Agriculture. Meanwhile, enjoy this picture of a creepy port jackson shark which is apparently a real living creature. Its eggs come out in an alien spiral shape, and the ocean is infinitely terrifying.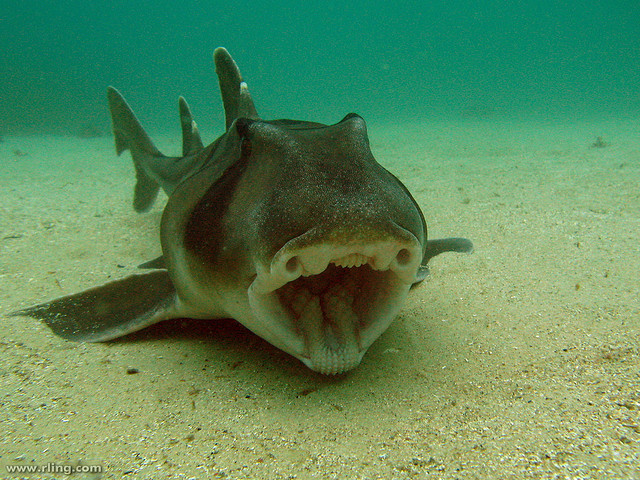 Photos courtesy of Facebook.com/bastesacruz and KidZone.ws
Read more:
The role of sharks in your favorite lipstick
Rotten shark, moth larvae, and other bizarre foods from around the world
Even illegal wildlife trade happens on Facebook
TAGS: Aurora beach Brgy. Lobbot fixture nolisoli.ph Shark Tiger shark