Cold chicharon and paella-like spaghetti show just how dynamic Spanish-Filipino cuisine can be
Oye Tapas and Grill gives the Spanish food we know a much-needed update
info
Oye Tapas and Grill

Spanish, Filipino, Modern Spanish

11 a.m. to 1 a.m., Mondays to Sundays

541-7025

₱

P2,300 for two people
We've always heard about how Spain has influenced our culture and cuisine thanks to our 300-year history. But not much thought, at least it seems to me, has gone into how we've influenced them. It's quite an interesting dynamic.
This play of Spanish and Filipino flavors and influences—who inspired who? When?—is made all the more evident at Oye Tapas and Grill, a new Spanish-Filipino restaurant by the group behind XO46 Heritage Bistro and Arroz Ecija.
The restaurant features a menu crafted by three chefs representing the three cuisines Oye offers: modern Spanish with chef Joseba Sola, who's worked with Michelin-starred institutions; traditional Spanish with chef Juan Montel, who trained and worked in Switzerland and Madrid; and authentic Filipino with chef Tanya Dizon of XO46.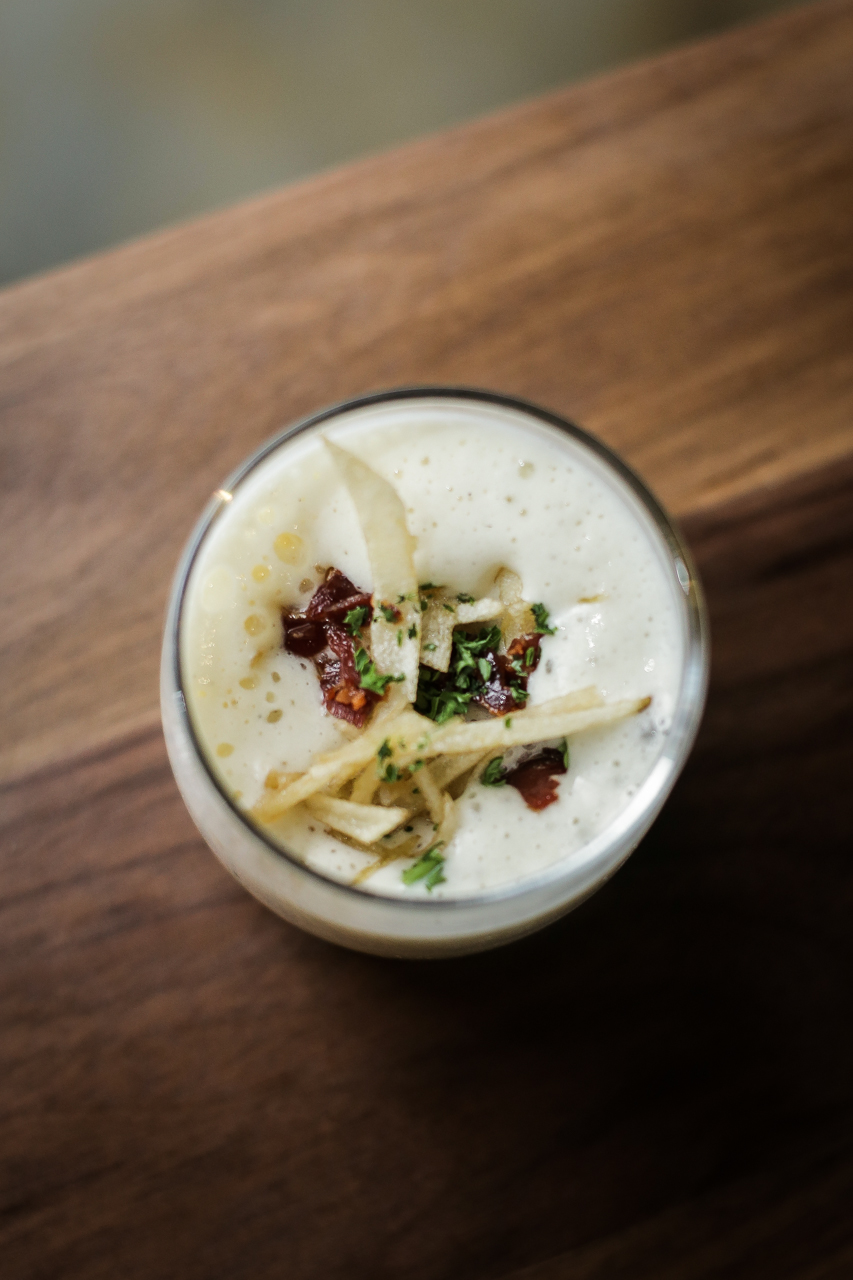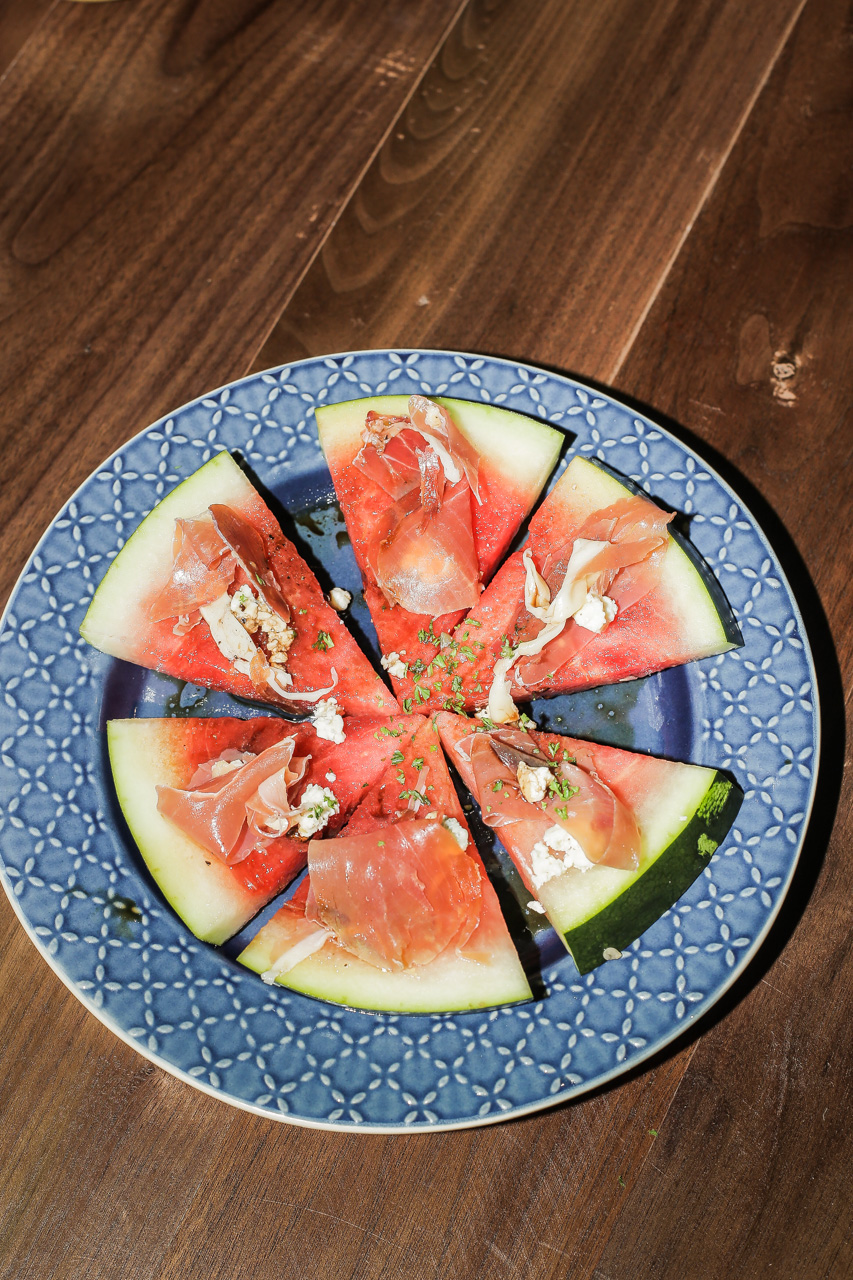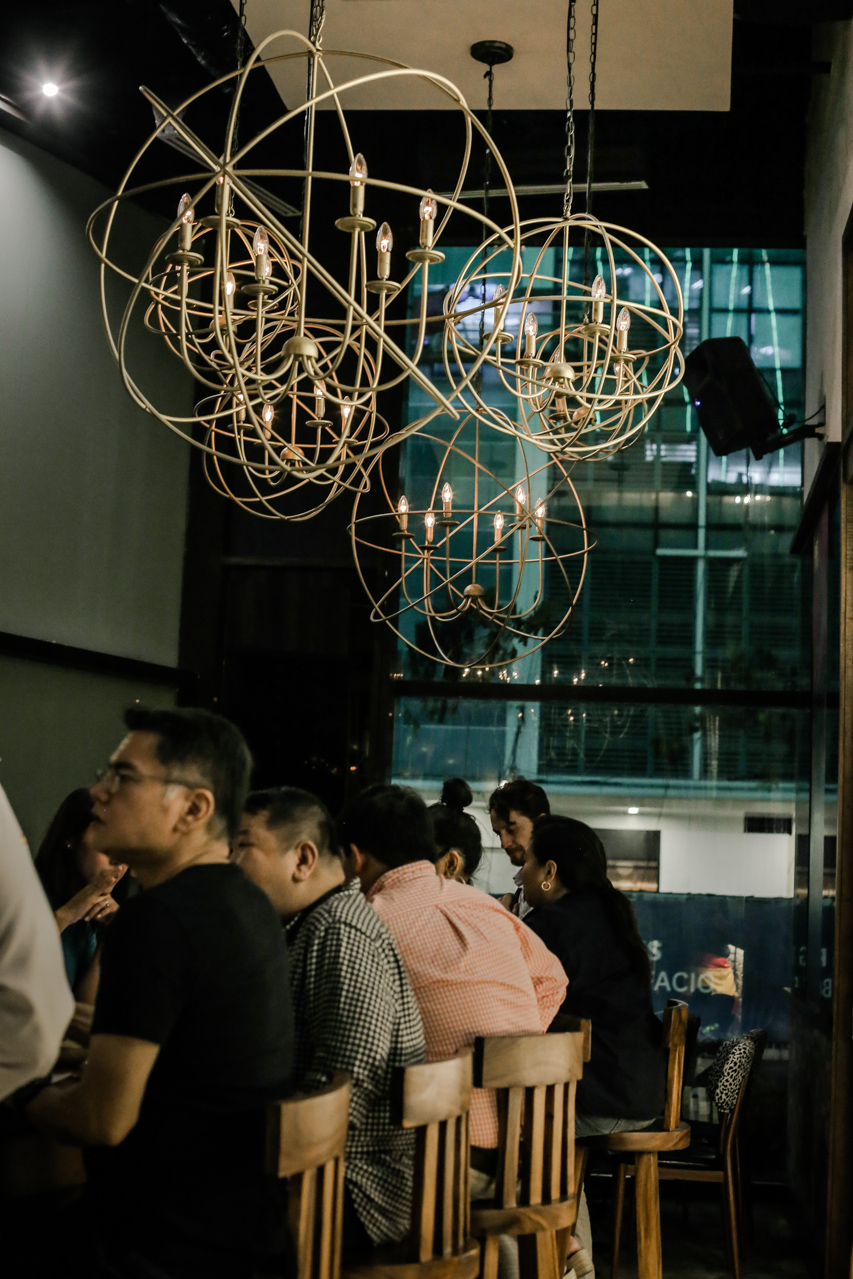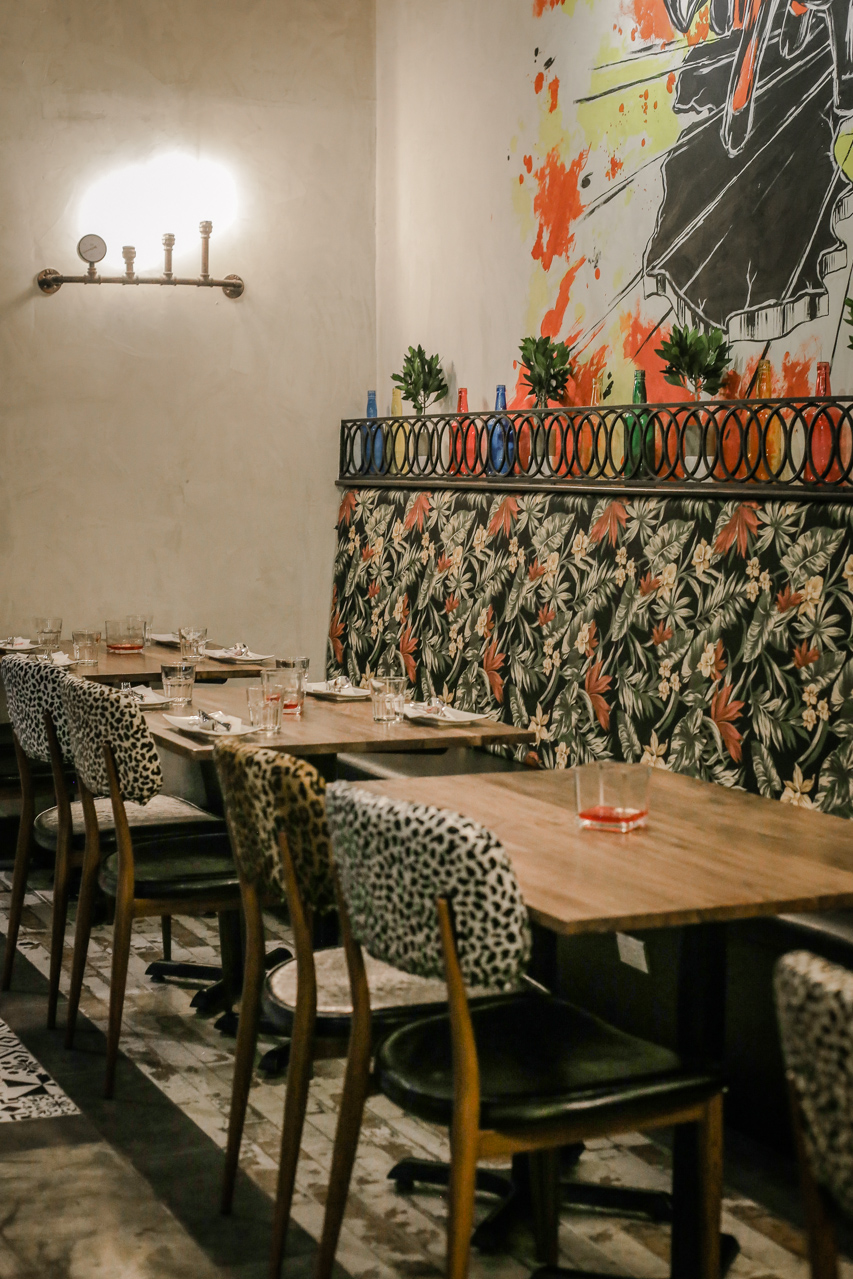 Sola's experience shines through the modern tapas menu, which features interesting, almost playful takes on the Spanish appetizers. For example, the truffled egg, potato, and ham is a whole new spin to the traditional torta de patata. While eggs and potatoes are still its main ingredients, the soft and delicate starter comes served in a small glass: egg cooked at a specified temperature envelops ham and potato bits, and each bite carries a hint of truffle.
For a more flavorful starter, go for the ensalada de sandia, quezo azul y jamon. Slices of watermelon are topped with jamon and blue cheese—it's recommended to eat it in one bite, to get all the layers of flavor: a mild sweetness from the watermelon, coupled with the sharpness of the cheese and the savory saltiness of the jamon.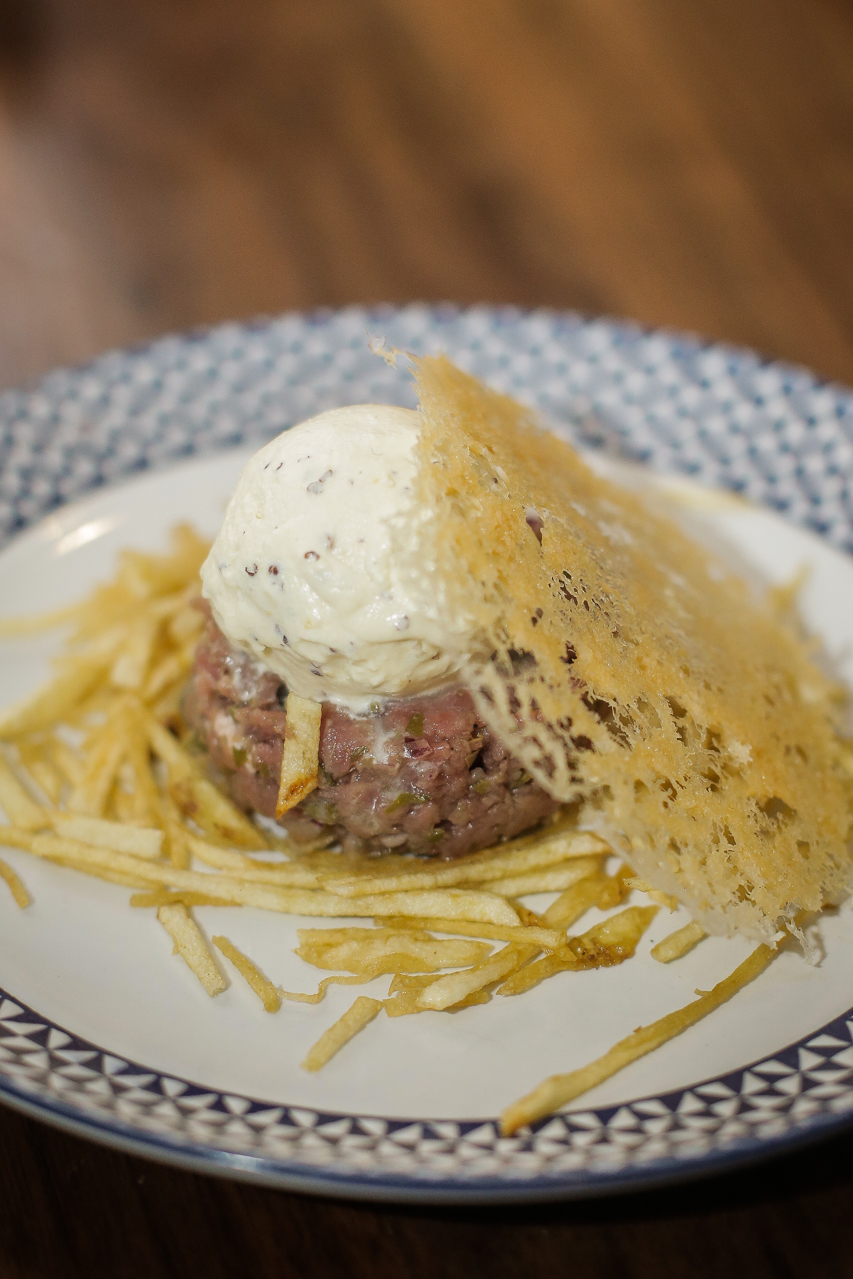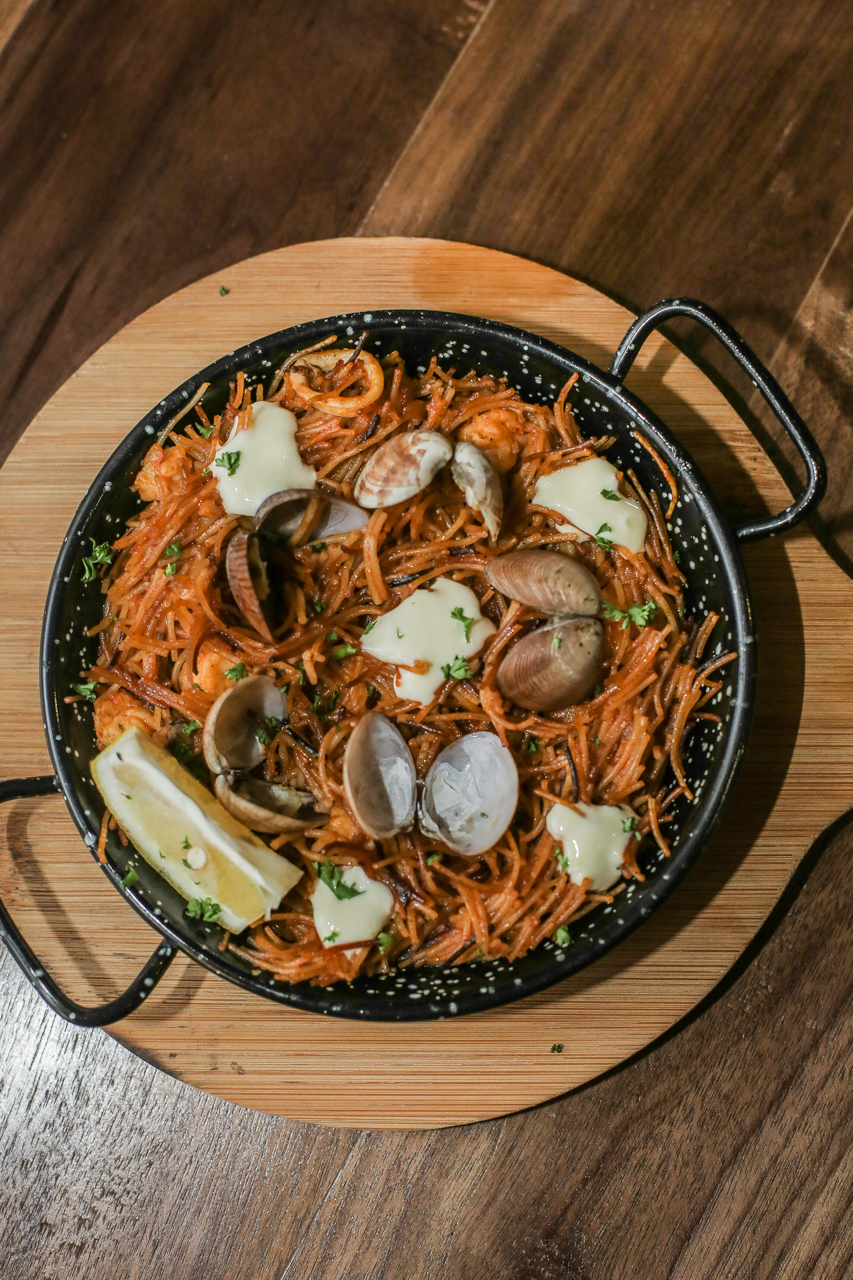 Another unique tapas experience comes in the place of steak tartare con helado de mostaza. This play on textures features steak tartar topped with Dijon mustard ice cream and parmesan cheese crisp. Of course, classic tapas are also available, like croquetas, gambas, and calamares.
Oye also introduces other dishes popular in Spain that aren't common in Spanish restaurants here. The fideua de mariscos, for example, is a popular dish in Valencia—basically like paella but using thin noodles instead of rice. The noodles are cooked in seafood broth in a pan similar to that of the paella, and come topped with clams, squid, and other seafood, with aioli.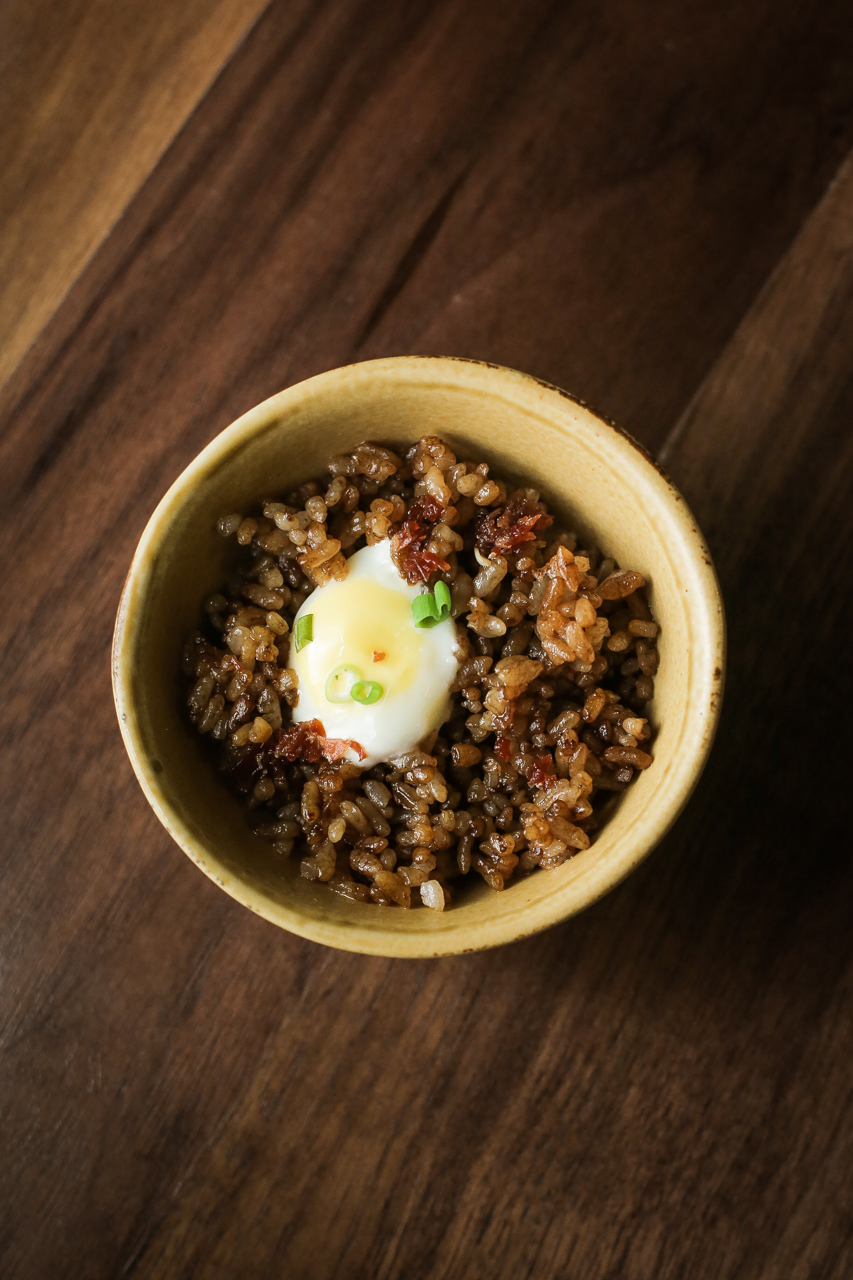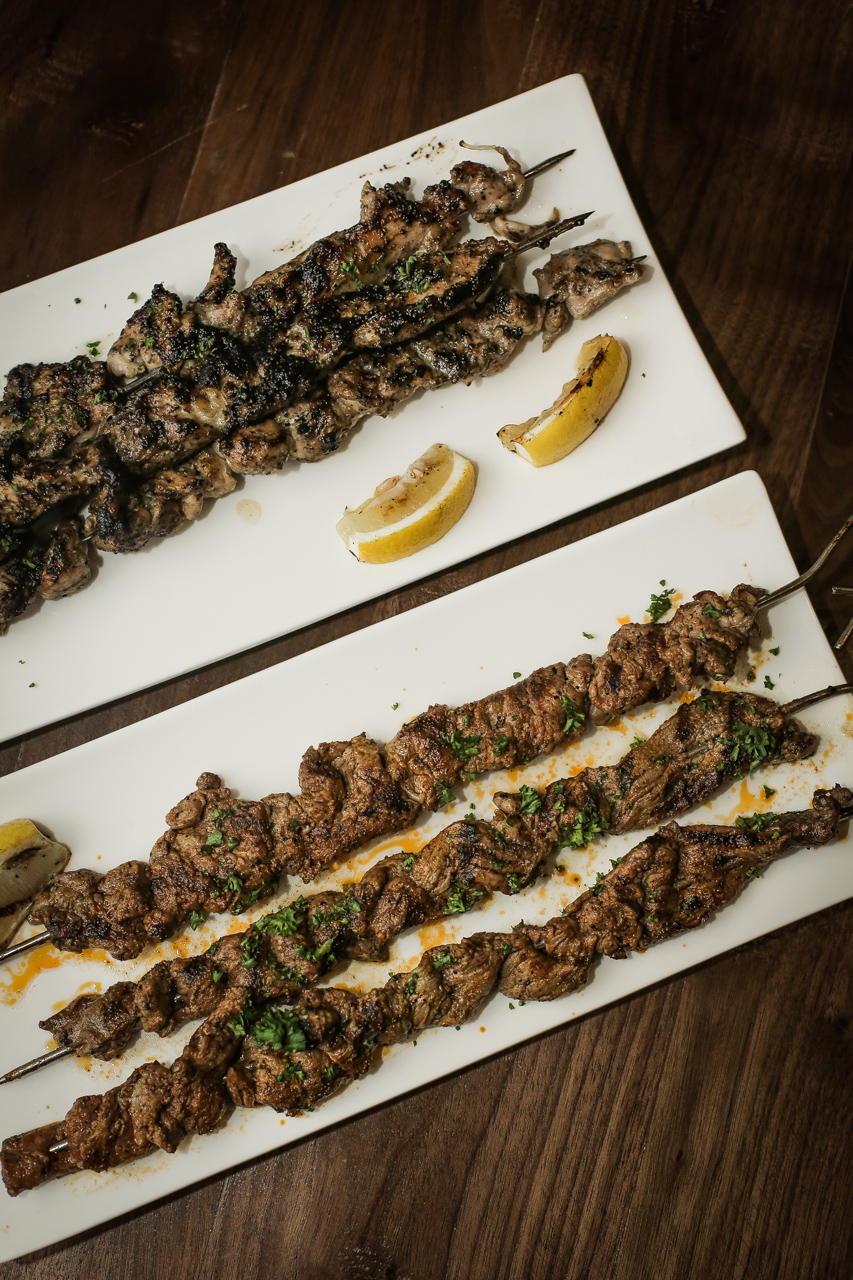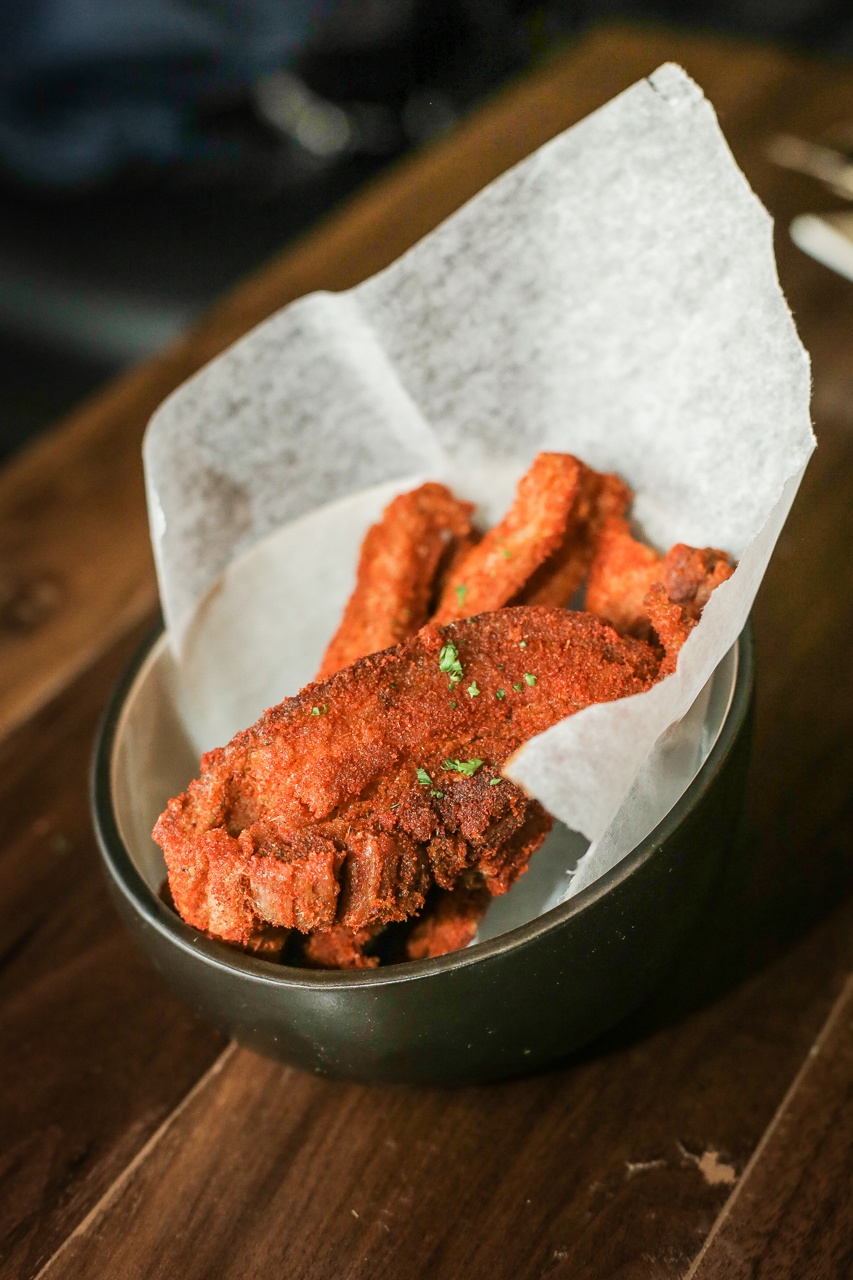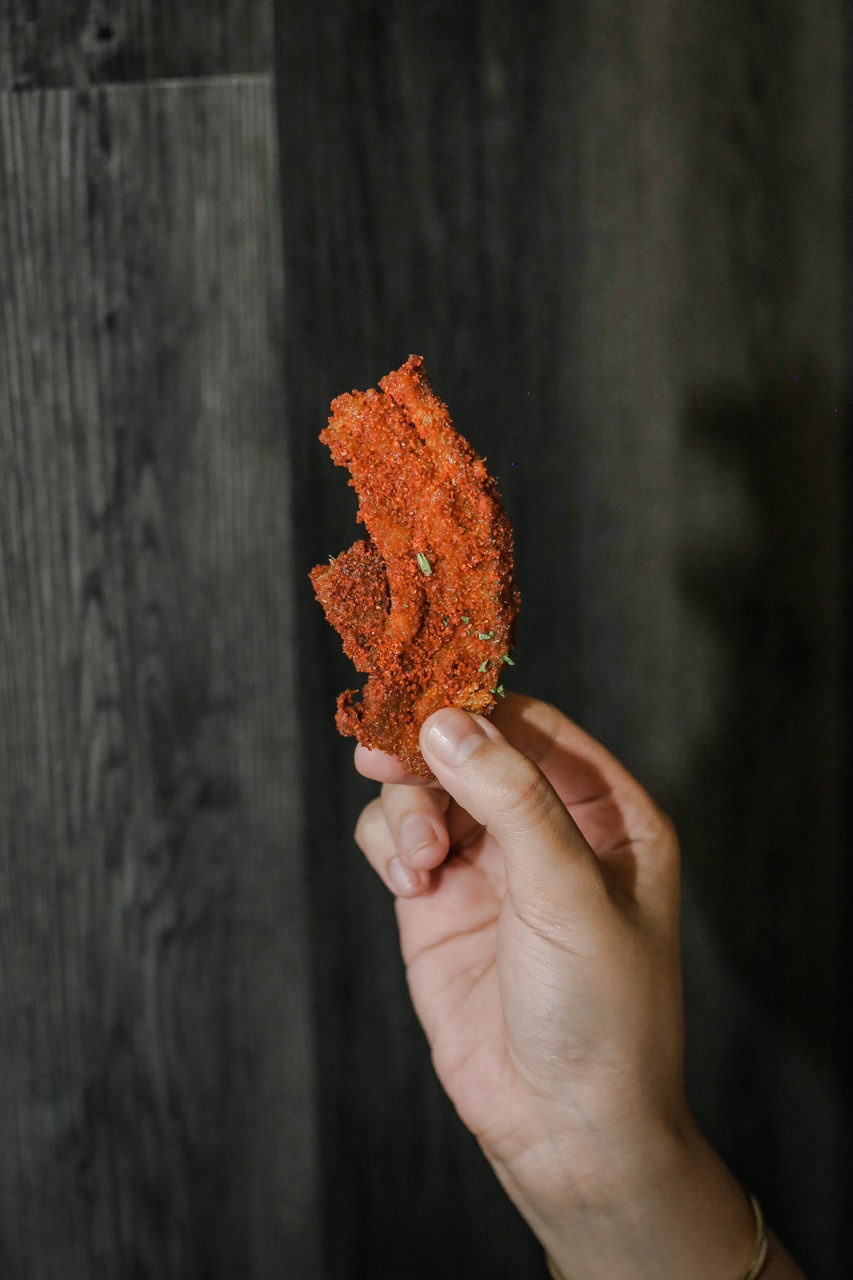 For something more Filipino, they have the (dangerous) Oye fried rice. I say dangerous because it's actually rice cooked with chicharon fat. The result is a savory, flavorful rice you can actually eat on its own. Or you can just have the chicharon on its own, too. A word of warning: Their chicharon is different from what we're used to. Oye serves their chicharon cold, inspired by one from a tavern in Cadiz. The chicharon comes in bacon-like cuts, coated in Spanish paprika powder, resulting in very flavorful but still crunchy finger food. (Another warning: Your fingers will get stained red with paprika afterwards.)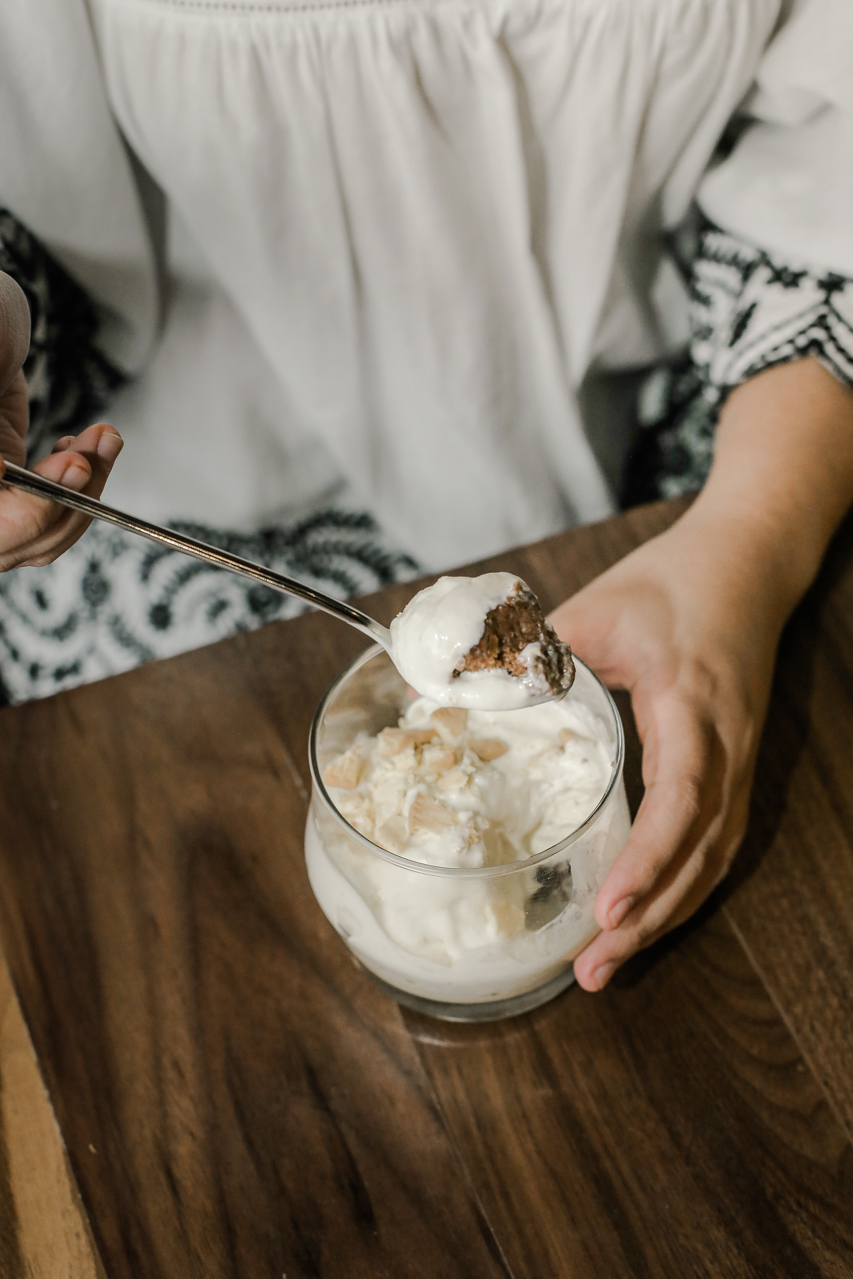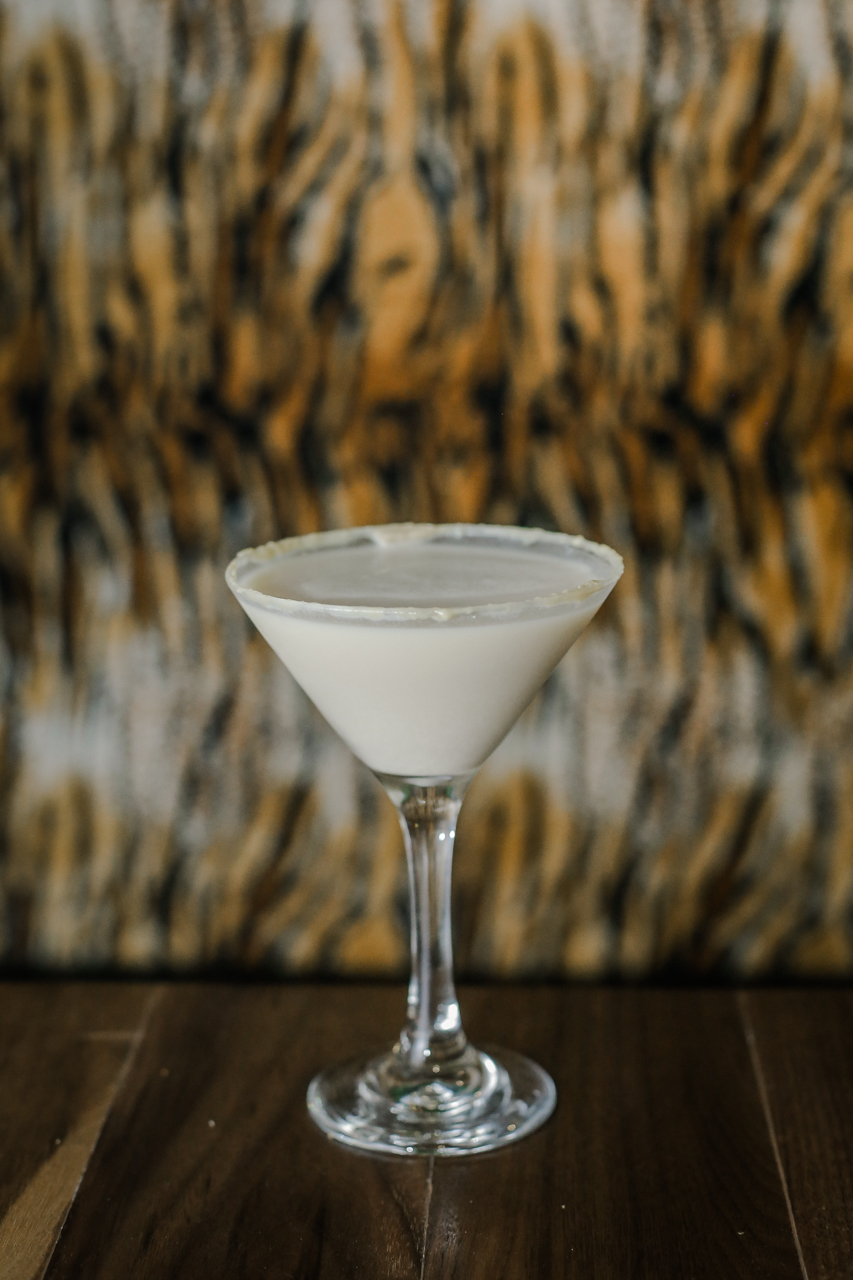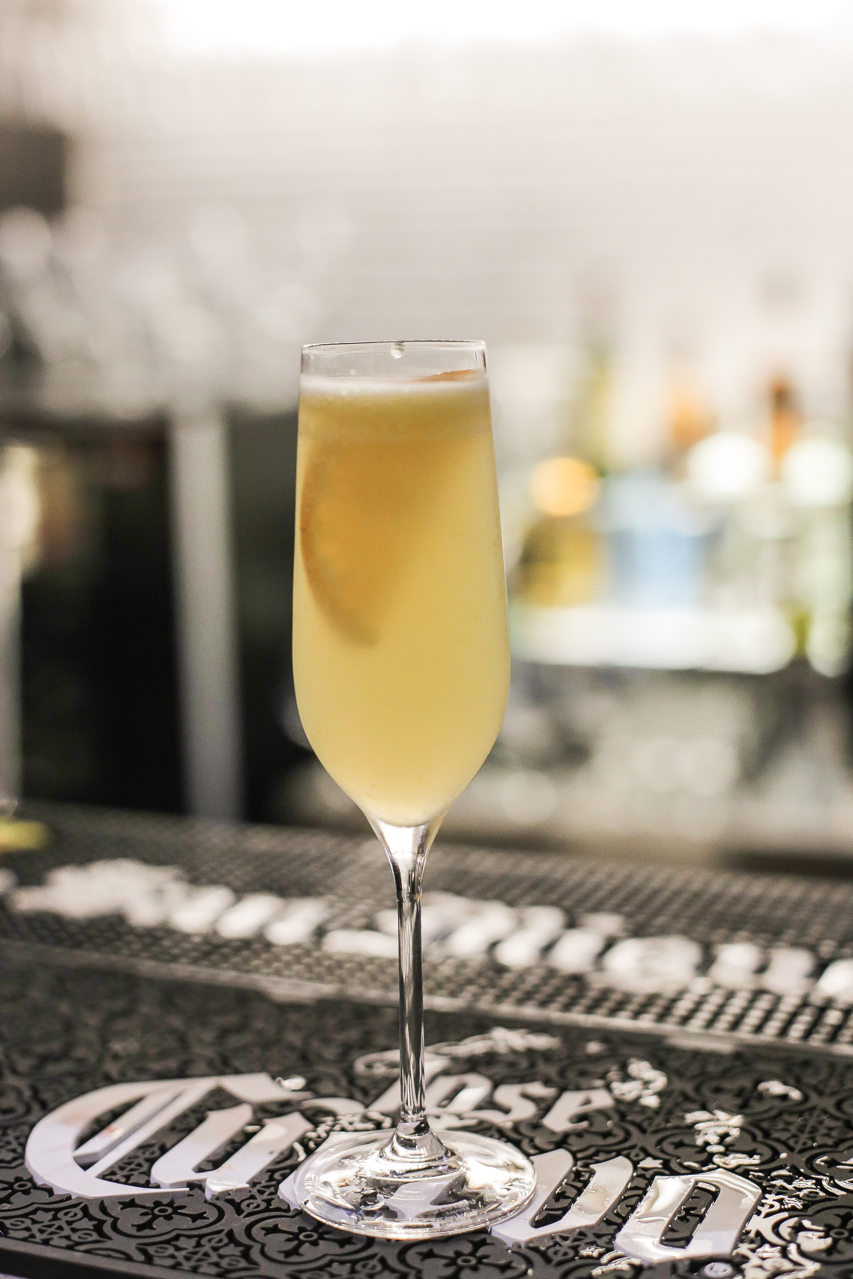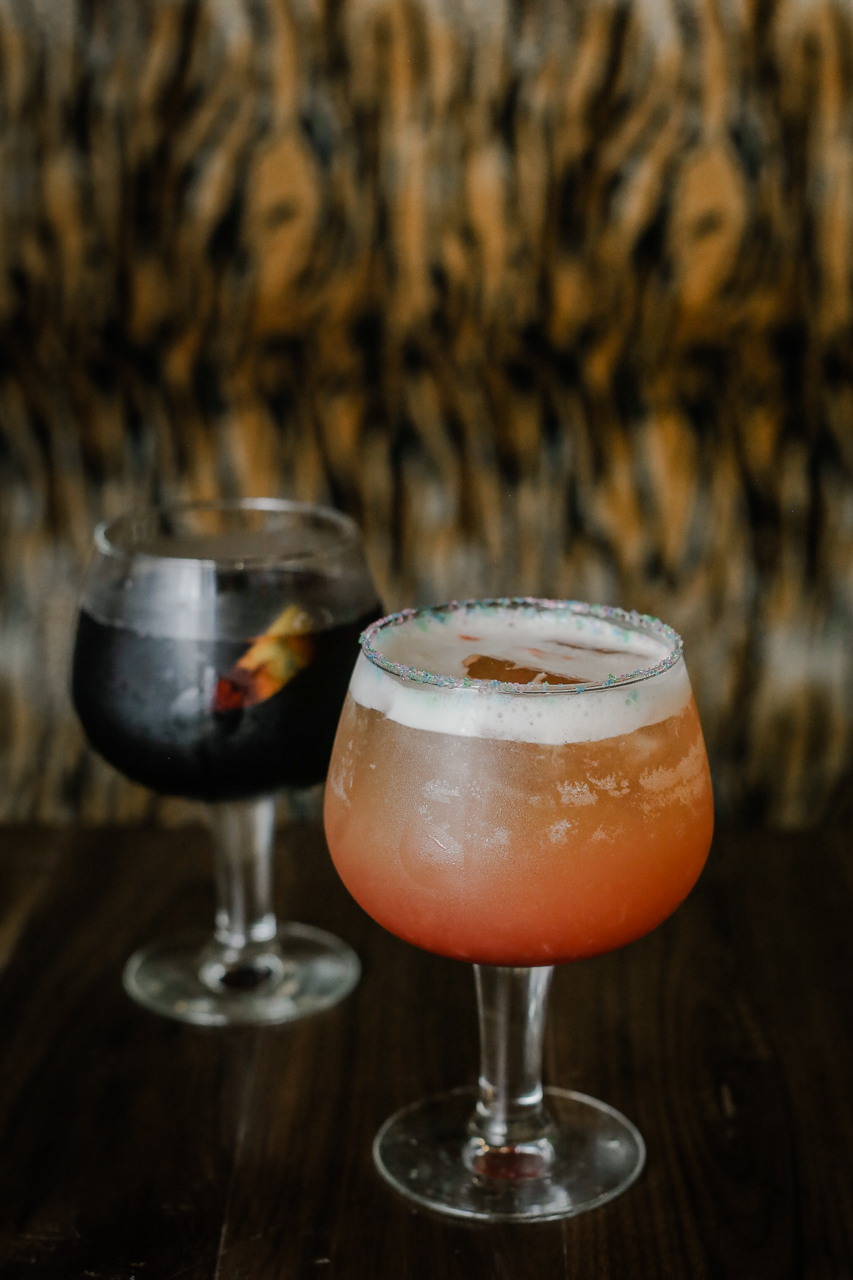 You can end the night in two ways: with a creamy sweet dessert in the form of the leche con galletas (milk and cookie parfait), or with your choice of bebidas or drinks. Aside from classic cocktails, local, Spanish, and international beers, and of course, a selection of wines, Oye has their signature drinks. Groups looking for a pre-game drink can go for the fishbowl of the La Puñeta, a vodka-based drink with mint and lemon and lime. For something more subdued, the Agua de Valencia delivers with a mix of refreshing orange juice and a kick of vodka. Or you can also graduate that rum-and-coke to the Calimotxo, a red wine, cola, and lemon concoction.
TAGS: bgc restaurants eatsr filipino cuisine new restaurants in bgc nolisoliph oye oye tapas and grill restaurants Spanish cuisine spanish restaurants spanish restaurants in bgc
WHY GO?
Try the modern tapas like the truffled version of torta de patata, or the watermelon with jamon and cheese. Don't miss the chicharon rice, too, and the Spanish version of chicharon (served cold. Don't knock it till you try it!)
MENU