In time for a month of art events and exhibits, a pop-up that goes by Omnibus presents itself as the antithesis to the typical art fair setup. Soon to rise at the Artelano 11 showroom in Pasay City come March 8 to 11, this particular art event will be dedicated to oddities in brands, concepts, and combinations of medium and form. From wallpapers inspired by floor tiles to rubber bands turned into dresses, the Omnibus pop-up has over 50 participants' worth of eccentricities to offer, artworks that'll allow the public to appreciate art outside the confines of a gallery's white cube.
WallMasters
How do you turn art into wallpaper or how do you make wallpaper into art? It's a quandary that even the artists, interior designer, and photographer behind WallMasters had to deal with when they created a line of locally printed wallpapers.
When asked about the philosophy that went into making this line, all gave interesting answers.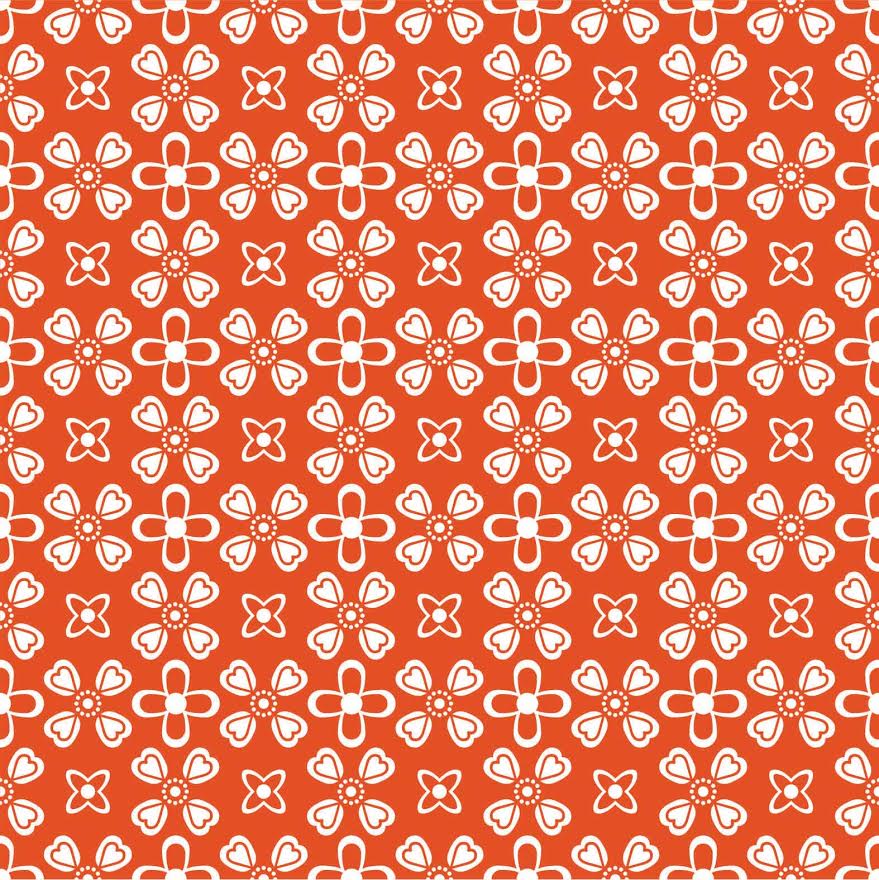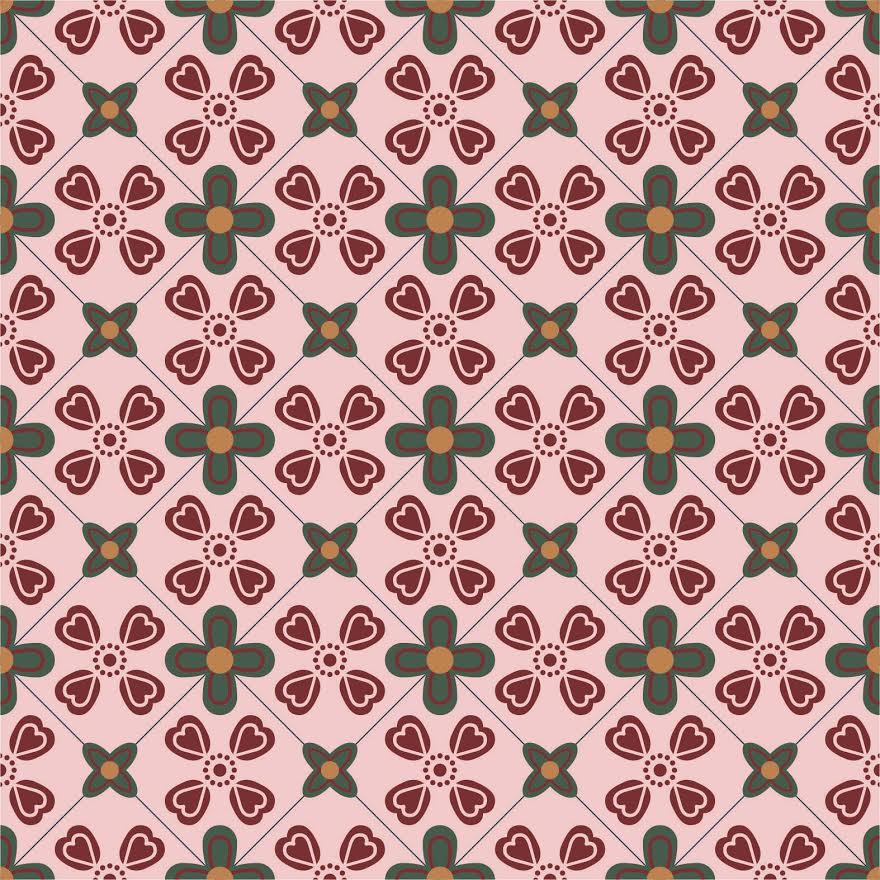 Interior designer Eric Paras' The Baldosa Collection pays homage to the colorful and patterned cement floor tiles known as Baldosas, the same ones found in the post-war homes inside the A11 compound. "It's a way for us to continue and preserve heritage and tradition through reinterpretation and reuse, to make them contemporary and relevant."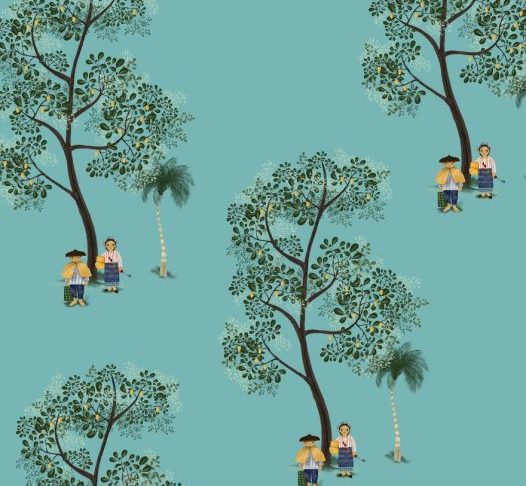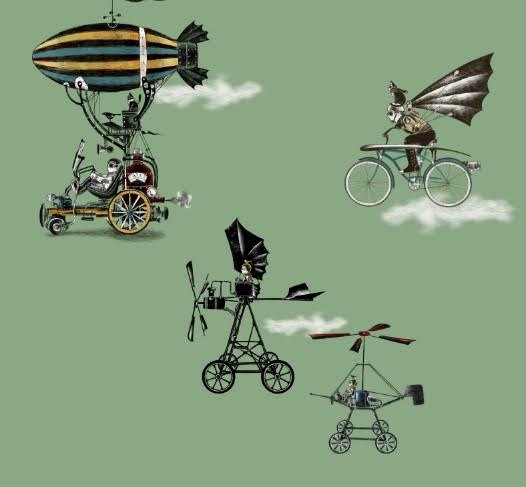 "I was always looking at details of objects as a child," Papemelroti's Robert Alejandro explains. "So, I hope that the wallpaper [collection] can get kids to be more curious about their surroundings."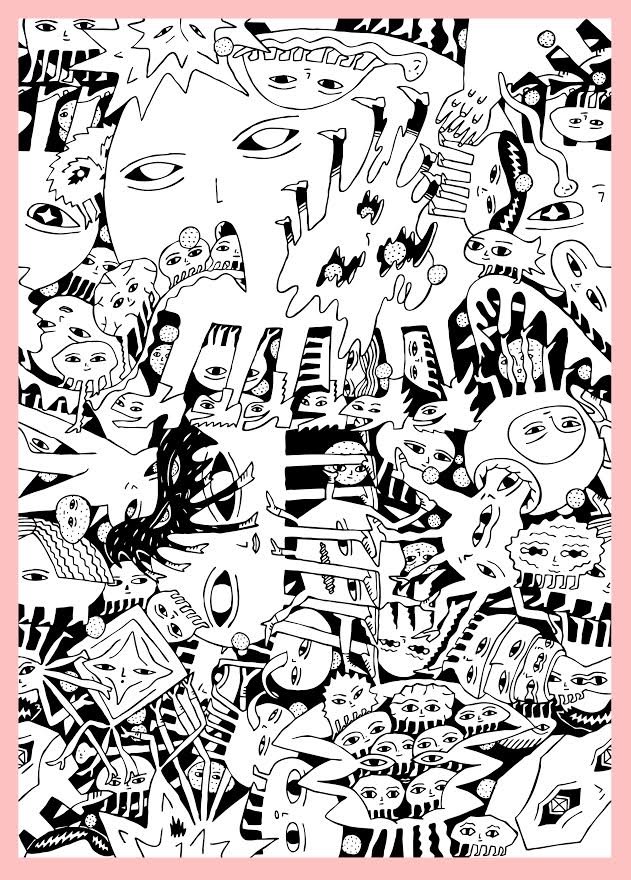 Photographer Eduardo Zobel thinks of his contribution as the real-life extension of photos turned into wallpaper for your digital devices while Garapata says they "adjust the imagery" to give the public a taste of art outside the gallery set-up.
Bulalo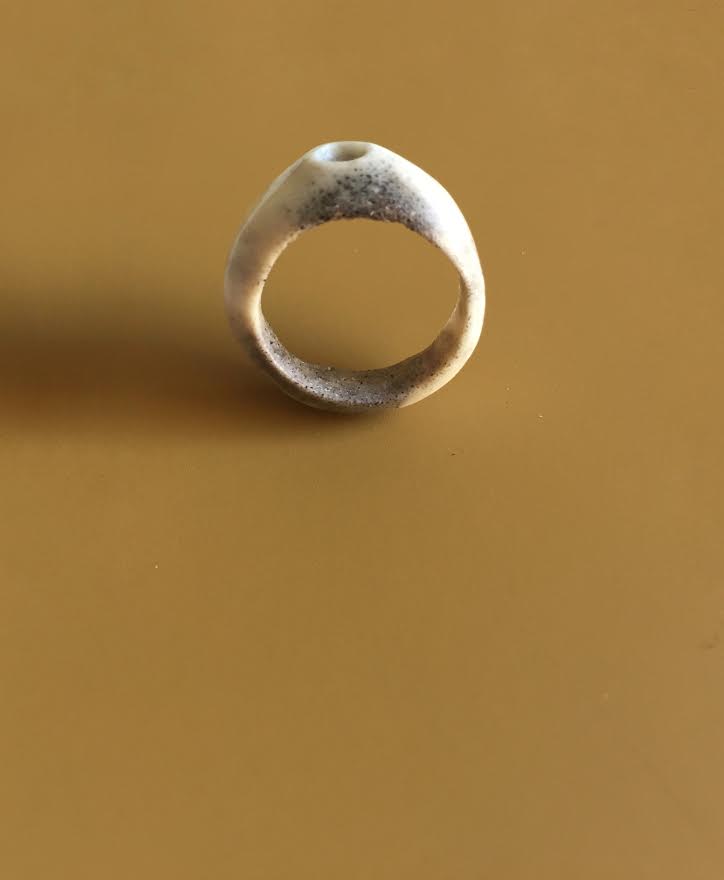 Bulalo is the debut line of Numerus, a jewelry brand by couple Miguel Aquilizan and Jessica Dorizac that plays with unconventional materials such as desert sand and concrete. For their Omnibus showcase, the couple created a collection of carabao horn trinkets, made in celebration and acknowledgment of animal life.  
"We sourced all the bones and teeth that have been discarded from bulalo eateries," says Dorizac. "We recycled their remains to remember them and reflect on what they have provided—a memento mori."
Ignacio Loyola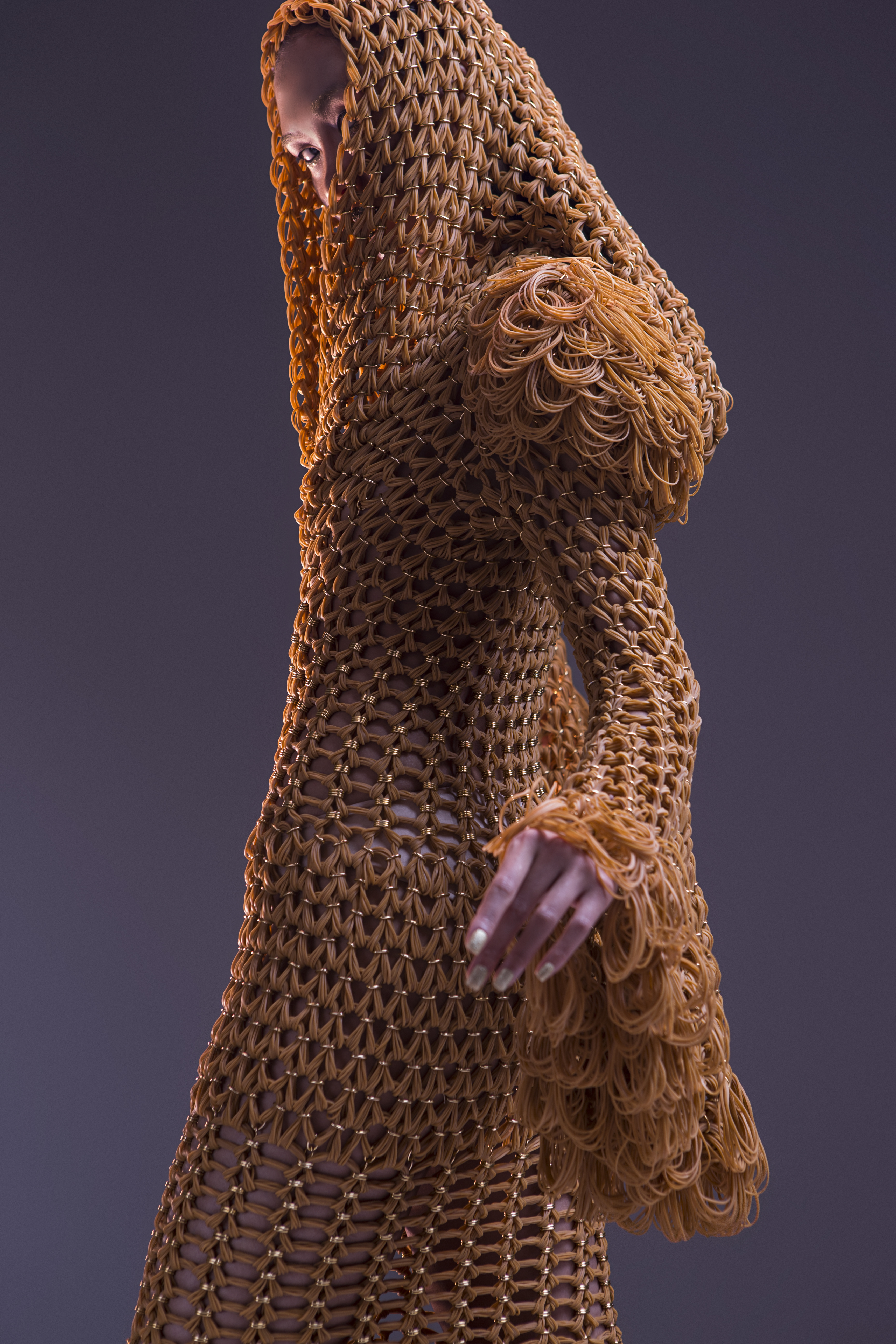 Multi-awarded designer Ignacio Loyola marks his Manila comeback with an outlandish collection of rubber band dresses. He began experimenting with the material a few years back and perfected his technique during his stint in Dubai.
Loyola's collection for the pop-up will be styled by long-time friend Lotho.
OMNIBUS Collabs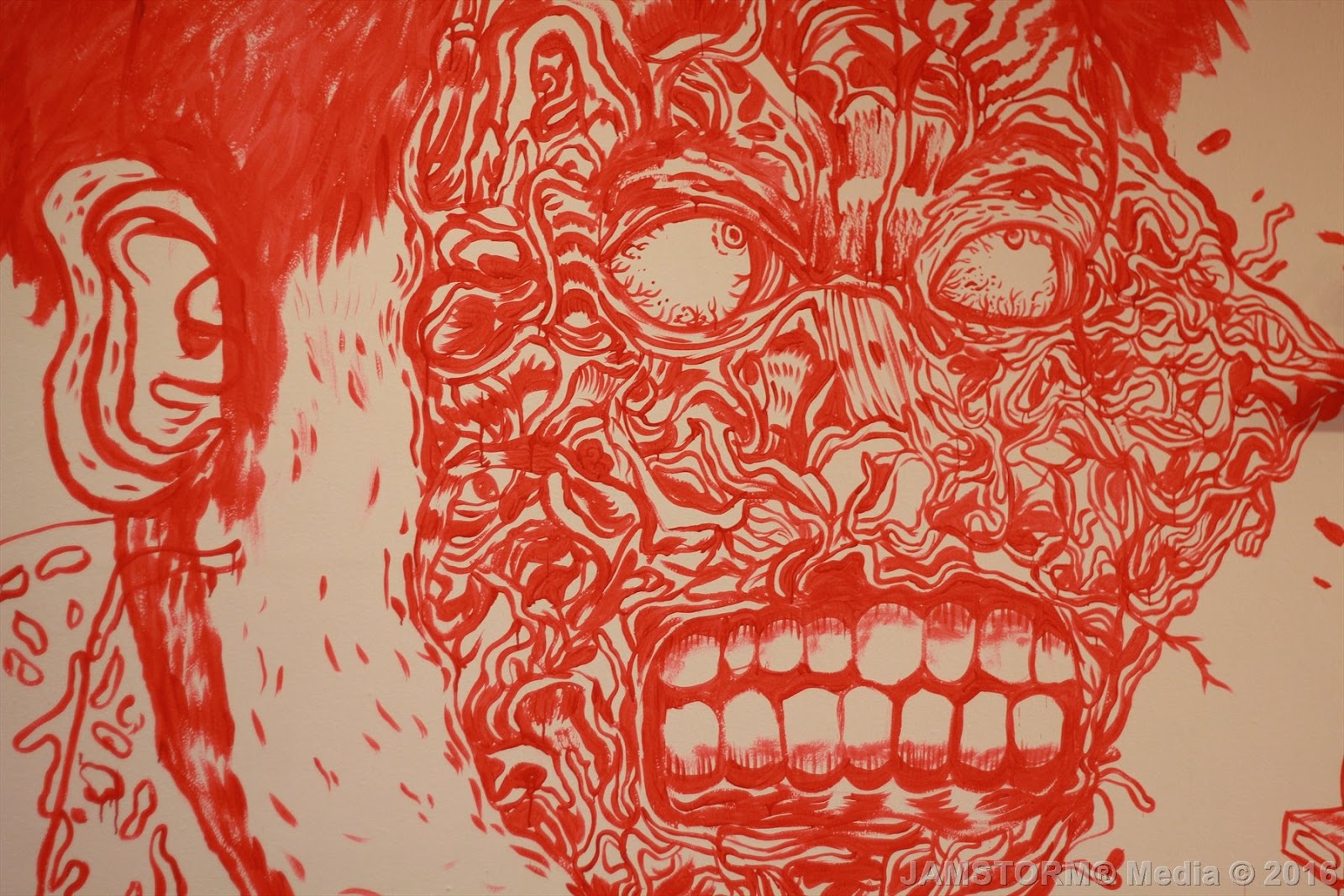 Omnibus Collabs will be featuring the works of street artist Doktor Karayom and painter Robert Langenegger. The two artists, in collaboration with furniture manufacturer JB Woodcraft, will be reimagining what counts as beautiful and ornate  furniture.
This results in a collection of artworks that revolts against our typical notion of the "lovely" or "nice." And it's a sight for morbid fascination to behold.
Aside from the abovementioned exhibits, more featured artists will be added to the upcoming art pop-up including newcomers Lara Celeste Diaz, jewelry artist Isayaka Ito, and more from the fields of fashion, home decor, and fine art.
Overall, the Omnibus provides the public a new gallery experience, one that encourages interaction and engagement. When asked if visitors will be allowed to touch the exhibit from the WallMasters collection specifically, organizer Devi De Veyra said this. "Kung may masira, aray, but that's better than having objects too precious to be touched. The pieces were created to be experienced."
Photos courtesy of Omnibusmnl.com
Read more: 
The Ultimate Art Fair City Guide
Writer: ANTHEA REYES