The plates at Bar Pintxos Tapas Y Mas may seem too small to whet the appetite, but true to its Basque roots, the dishes manage to give the locals big, bold flavors in little bites. Although gratifyingly simple, it's possible to feel satisfied and full after a few rounds.
The place itself is nothing special with Spanish imports lining the small cold shelf near the bar. The menu is short and its specials are written on a chalkboard. "The most famous one is the Gildas, made of anchovy, olives, and pickled peppers. It's what started all these pintxos in the north of Spain," says owner Mig Vecin. "The Escalivada," he says to a customer, "is made of roasted pepper, eggplant, onion, and anchovy, and a little balsamic. It's not Basque but a typical Catalan dish." It came as a shock to him though that the Jamon- Allioli is one of their best sellers on the Pintxos list. "We just invented this. It's just jamon serrano and allioli. We just mixed it. It's the simplest thing to do but everyone loves it," he says. But he also adds a discredit to himself by claiming he's not a chef. "I'm just a cook. A kusinero. I just love to cook. In our business, we import legs of ham. We slice it, we pack it, we send it to groceries and restaurants. All the scraps that are left behind, I would make a pintxo out of it. Sayang eh! For this place! Now I don't even have scraps anymore. I use just the ham!"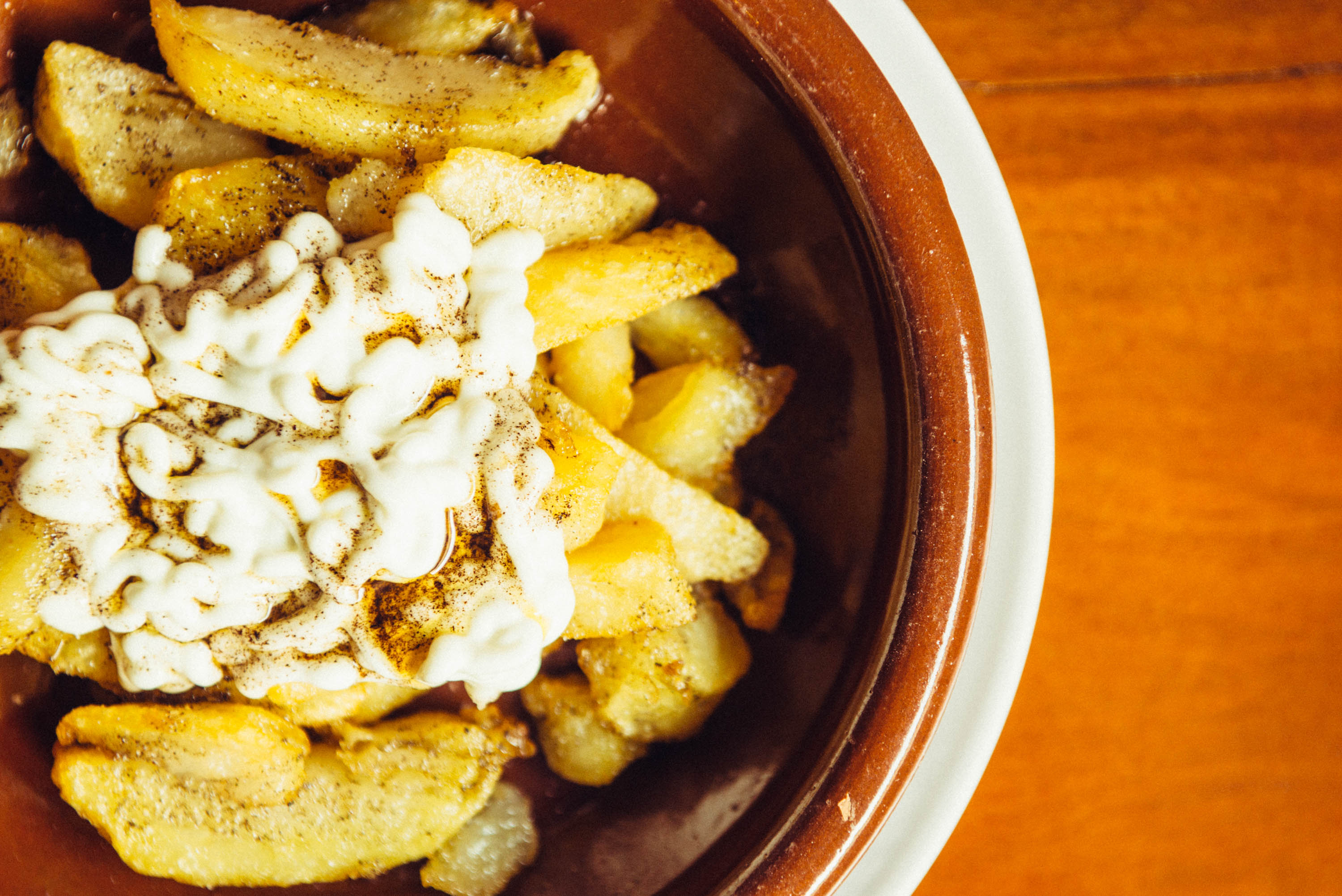 As for the tapas, the usuals like Gambas al Ajillo, Tortilla Patatas Chorizo, Pulpo a la Gallega, Chopito Frito and the Chorizo Frito among others are the mainstays. But there is one that Vecin has added recently to the list that gets sold out fast. "I'm always looking to do something special. At least when people come, we have something to offer. We started with Lengua, then the Pulpo, and now the Pig's Ears. In Spain, it's typical. But in Madrid, they serve the whole ear," he says. "What we do is we boil the ear for two hours in aromatics and herbs. Then we clean it and flatten it, and press it between two sheets. We put it in the ref for 24 hours. Then we slice it thinly and bask it in flour, cornstarch, paprika, and garlic-onion powder, and then we deep fry it." They serve the Pig's Ears in two options: one with green pepper (a pickled Spanish green pepper) and aioli. "It's deep fried but not super crunchy. It's cartilage. There's hardly any fat but it's really good," he says.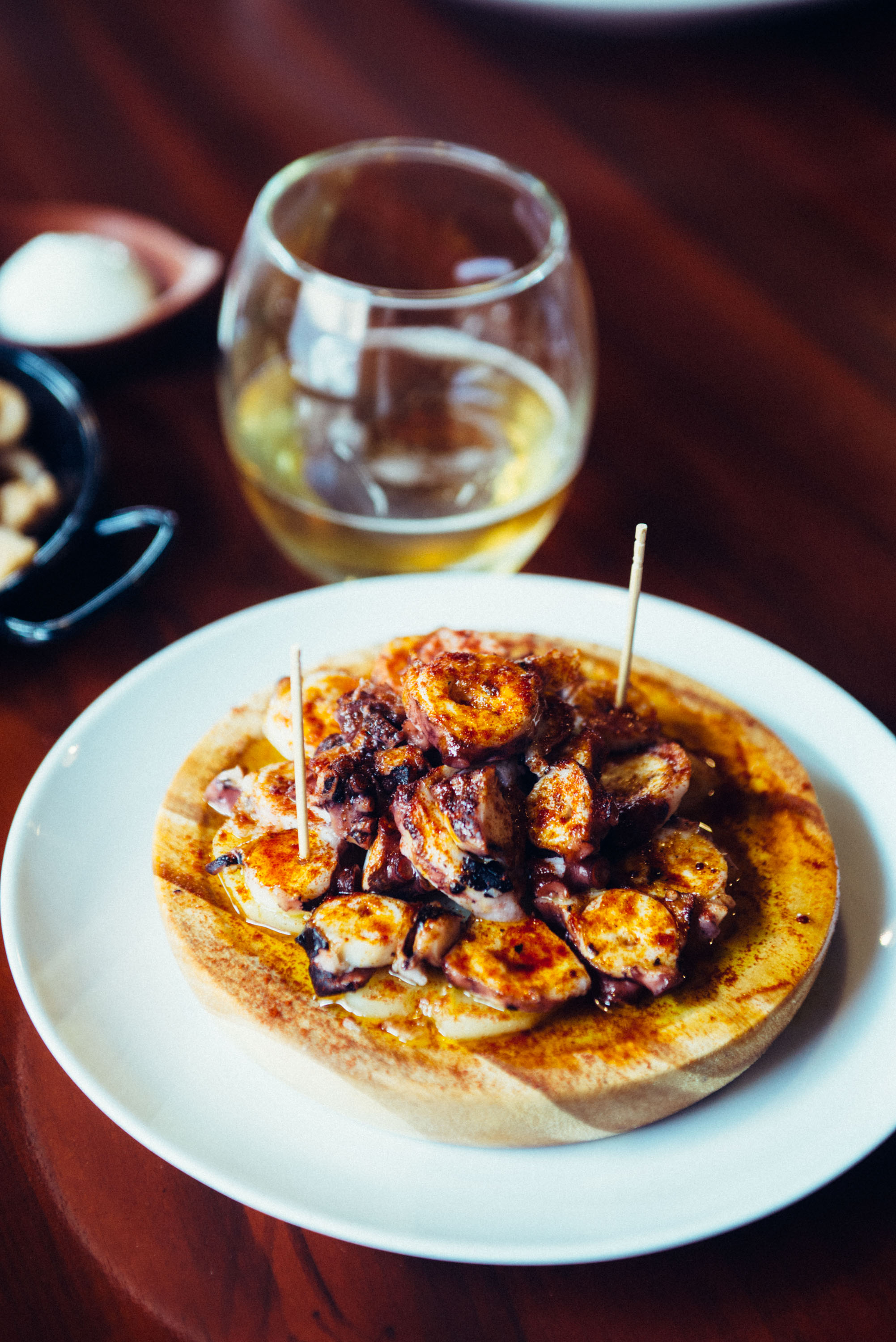 Of course, these tiny Spanish dishes wouldn't be complete without vino. The bar serves a special sangria that is made with brandy and soda, and is set aside overnight to seep the flavors of the fruits included. Salud to good times ahead!