At Atilla Meat Bar, you can never have enough steak
This restaurant in Alabang is on a mission to offer something new and different to meat lovers
info
Atilla Meat Bar

Open daily from 11:00 a.m. to 3:00 p.m. and from 6:00 p.m. to 11:00 p.m.

0956-7361724

₱

P600-P1,500 for two
Don't be intimidated by the dark and neutral restaurant nestled in the corner of one of the newly-erected buildings at Molito Lifestyle Complex. Although the interiors might make it seem that the place is high-end and fancy, Atilla Meat Bar, in fact, wants to be known as the complete opposite.
For co-owner MM Vazquez, she wants diners to feel a sense of openness to the place. "It's a no-frills place. It looks nice, but you can talk to anyone." She even jokingly points out that the chairs are made of plastic and the table bases come from recycled wood, just to show that you don't need to dress up to enjoy good quality food—in this case, delicious meat dishes.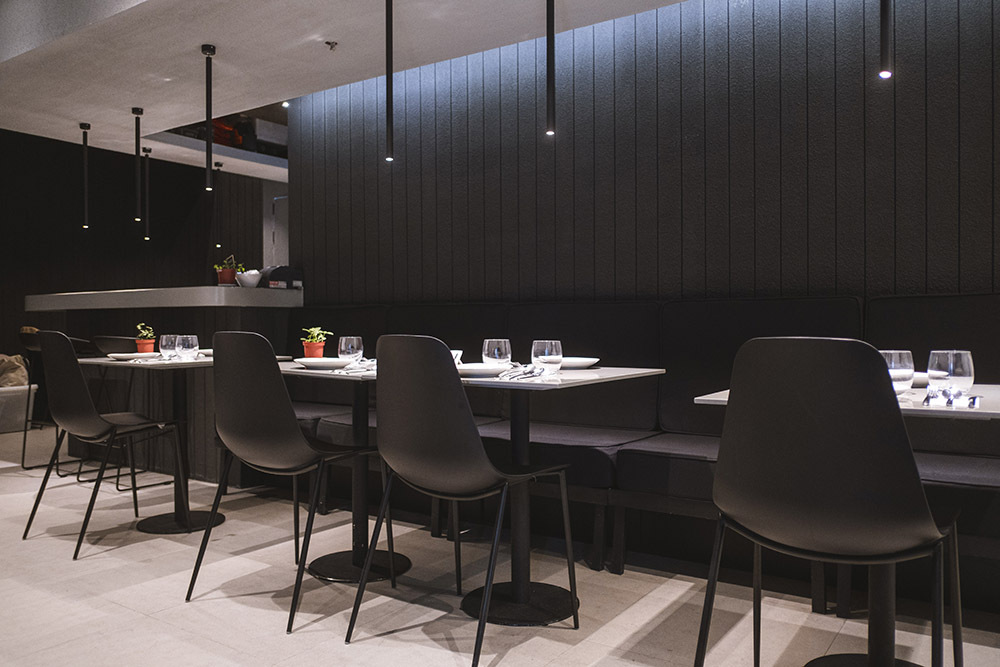 Humble origins
Vazquez was inspired to open a meat bar after a missed flight home led her to spend an extra day in Paris. She stumbled upon Bellota-Bellota, which was a kiosk found under the escalator in a mall's basement. It was a simple stall where the owner talked about the sources of the different types of meat available and how each was cooked.
It was her desire to replicate her personal experience in Paris and bring the concept of a meat bar, a fairly new one in the Philippines. It wasn't going to be a steakhouse or a gastropub, which is already a dime a dozen in the country.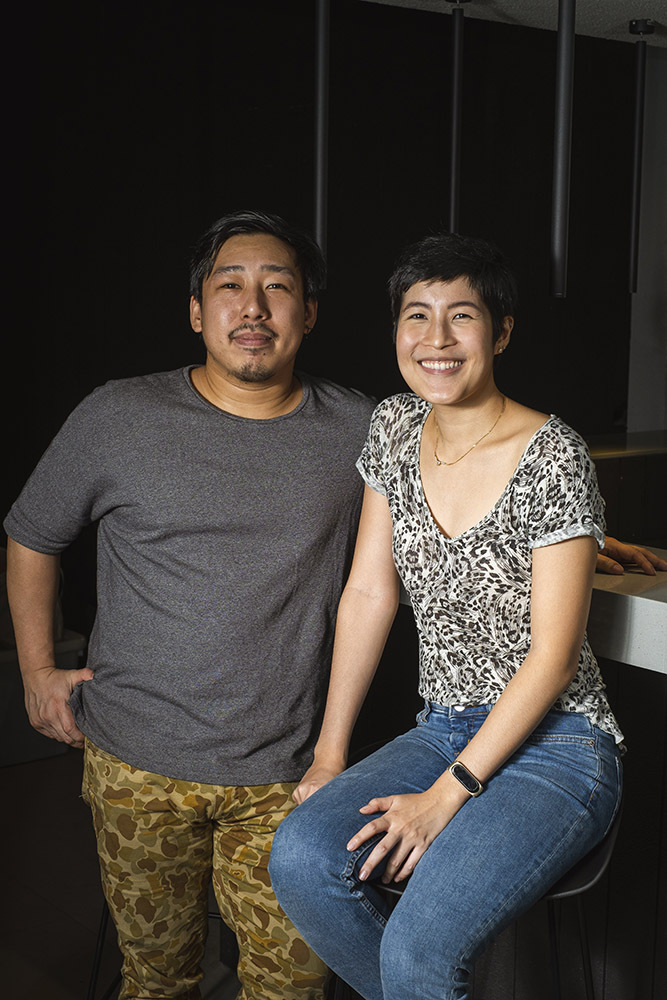 Even the name she chose with her business partner Martin Ledesma seemed to have mirrored the goal they want to achieve with this venture. They wanted to assign a character to the restaurant and among the many in history, they selected Atilla the Hun, who was a nomad warrior. Despite his achievements, Atilla the Hun wasn't really known to indulge in the luxuries afforded to him after a successful conquest. He would be found in the corner, away from the festivities, eating and drinking with his own goblet, plate and wooden utensils.
Continuing with the no-frills theme is the restaurant's interior, which is reminiscent of Japanese minimalism. Black is the main color scheme in the two-floor, 40-seater establishment that boasts a mezzanine floor as well. This is an intentional decision as the owners want the focus to be on the food, chefs and people. Even the droplight accents above the tables in the couch area let their guests place their attention on the dishes in front of them.
The kitchen also features an open layout where diners are encouraged to strike a conversation with the chefs working behind the scenes. Servers, donning the restaurant's signature brown apron, are trained to talk to customers and answer any questions they have about the food.   
More than just steak
Atilla Meat Bar doesn't just serve traditional steak dishes but incorporates meat cuts into recipes they conceptualized themselves or gathered inspiration from their favorite eats. In this restaurant, secondary cuts get as much spotlight as the primary ones.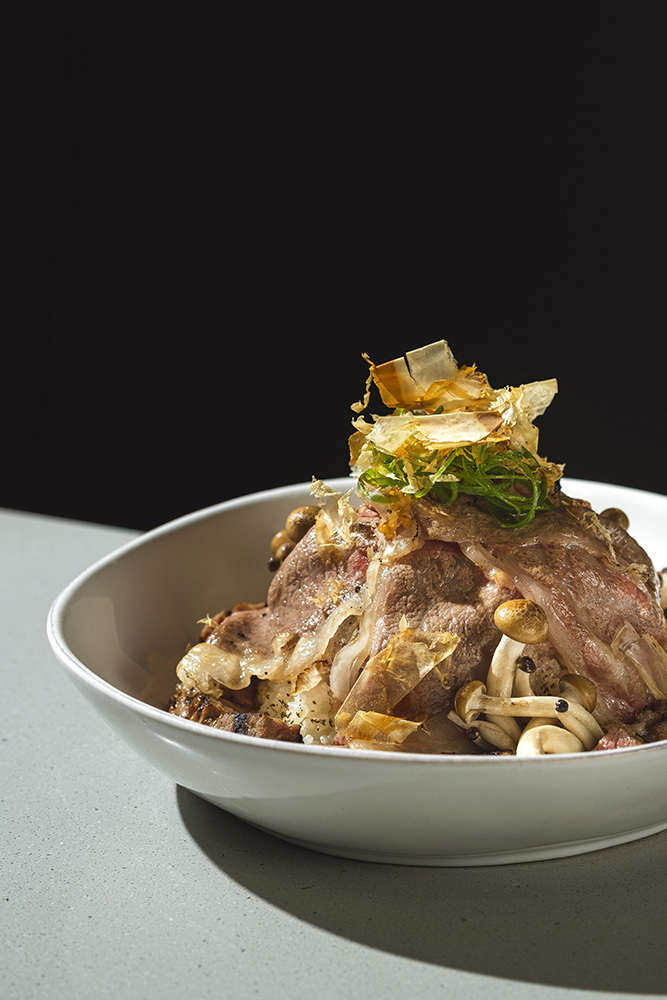 They currently serve four types of meats: US, Australian, Argentinian and Japanese (A4 Wagyu), each showcasing a myriad of flavors. If you're not sure which suits your taste, then you can get the steak flight, which features 150g servings of meat from each country, with a choice of either the striploin or ribeye cut. You can sprinkle herbs like mint, thyme and rosemary, which are found in the pots that serve as usable table centerpieces.
But if you're looking for an experience, you can't go wrong with Steak Mountain, Atilla's iconic signature dish that's the perfect way to showcase the differences in flavors of meats from different origins. It is an adventure to consume this dish, with varying textures and hints of tang and sweetness playing on your taste buds.
Inspired by pictures of gyudon, the Steak Mountain was conceptualized by their head chef with Vazquez describing the experience of eating it like climbing a mountain. You start with cubes of Argentinian rib cap at the bottom and as you go up, you are treated to slices of Wagyu, pickled shimeji mushrooms, bonito flakes and leeks. All these are enjoyed with about two cups of Japanese rice, tucked underneath.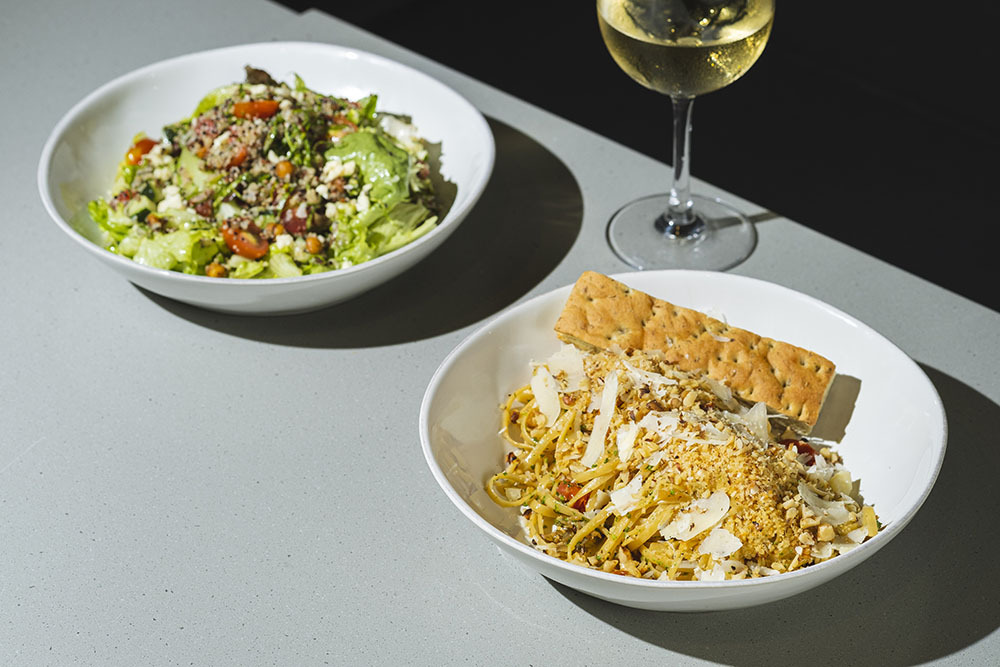 They also serve salads, catering to their customers' possible vegetarian companions. One of these is the quinoa cauliflower salad, which is a fresh summer salad that is filling but not too heavy. For appetizers, the kurobuta belly skewers are a must-try. This features meat from pigs that are only fed with chestnuts, considered as the Wagyu of the pork world. Only seasoned with salt and pepper, this meal features sweet charred leeks as well.
If you have a craving for pasta, Vazquez recommends the anchovy butter crumb pasta, which is a recipe she first tried in France. She loved it so much that, although impossible, she wanted to bring the exact dish to the country. With the help of her chefs, they were able to recreate the dish through sheer memory of the ingredients, taste and reverse engineering.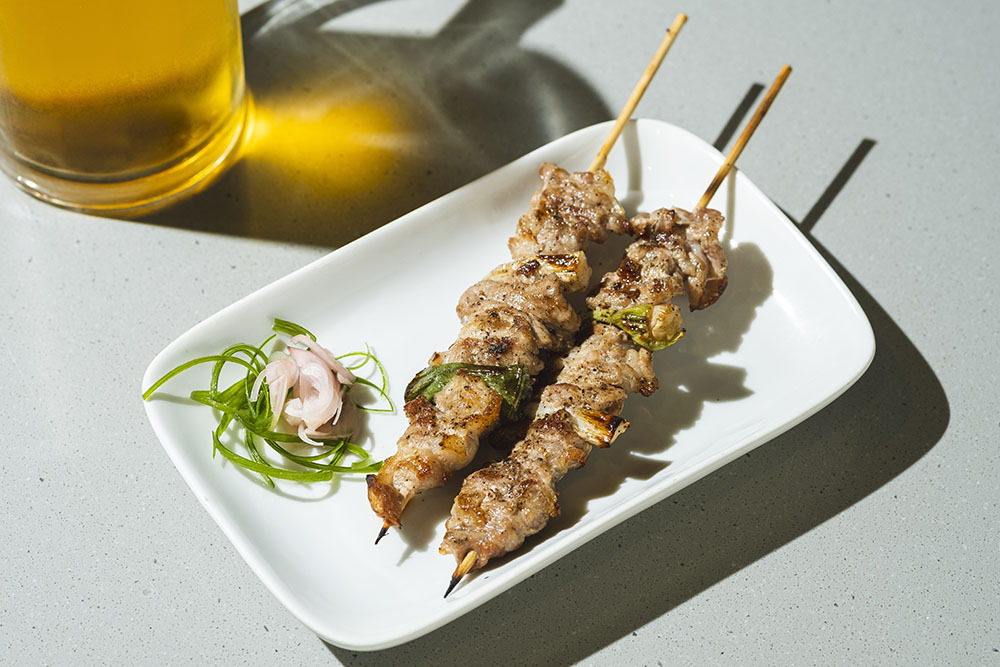 There is a story to each of the dishes in Atilla Meat Bar's menu, which at the end of the day, aims to enrich the overall dining experience each customer gets at the restaurant.
Since opening its doors to the public on Dec. 20, Vazquez and Ledesma have received pretty good feedback so far. Everyone's been nice and gracious to them, and in Vazquez's words, their customers so far have been laid-back, just like the vibe that the Alabang area exudes.
Get more stories like this by subscribing to our weekly newsletter here.
Read more:
At George Town Super Steak, cooking the perfect meat is all up to you
Cook fool-proof steak using a sous vide machine
Refining the basics with Josh Boutwood: How to sear steak
TAGS: alabang atilla meat bar Molito Lifestyle Complex steak
WHY GO?
They serve four types of meats: US, Australian, Argentinian and Japanese (A4 Wagyu), which you can all try with an order of the steak flight, which features 150g servings of each meat
MENU